The next step was to take Toots out of the car park to be towed. We drove her two minutes down the road into an unrestricted car space. She actually drove that far OK - no stalling. That made us wonder - should we drive it to the mechanic ourselves? After much deliberation we decided that it wasn't worth the stress so we called the trusty NRMA roadside assistance. When their guy came to have a quick look he approved the tow-truck to come and take us over to the mechanic. That took much longer than the estimated 45 to 60 minutes. Two hours plus later the tow-truck arrived.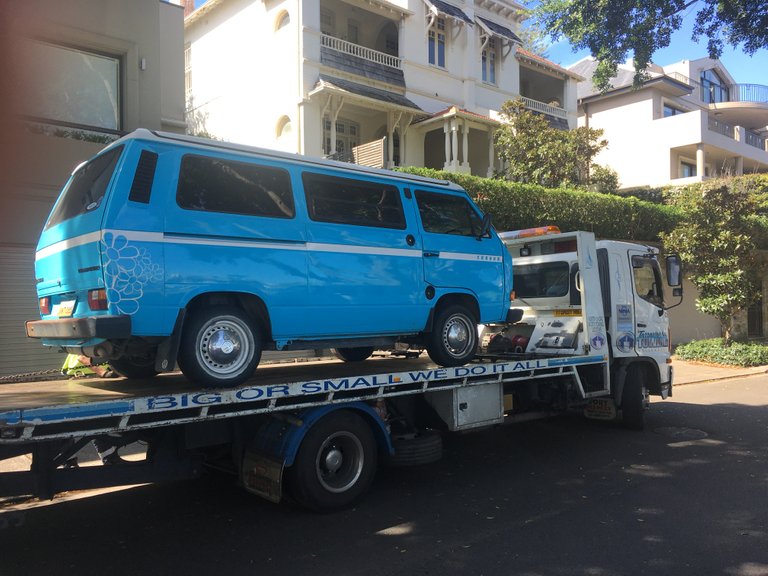 Toots ready to go.
I enjoyed a nice slow Saturday traffic-heavy ride across town listening to everything the driver thought was wrong with the world. Also, turns out riding with the tow-truck driver is not the done thing during a pandemic - I found this out from the speaker-phone conversation with the guy from the call centre. The driver didn't mind. The guy on the other end did. Who knew?
So, what's the problem?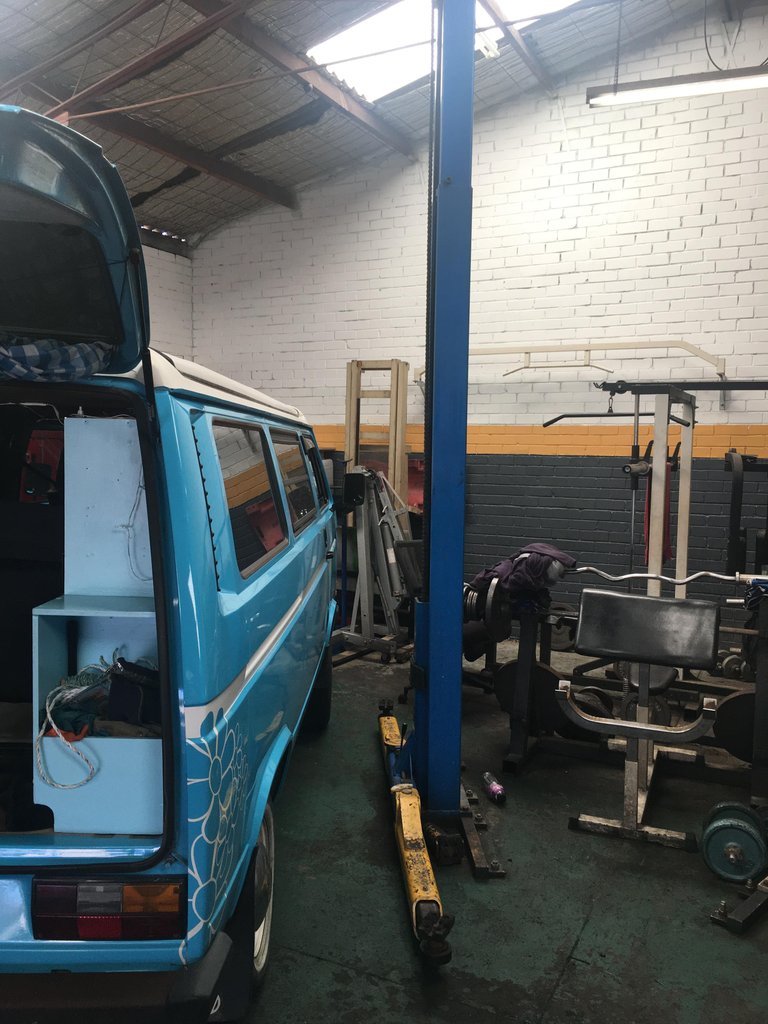 At the mechanic.
We did our own investigations and suspected that it was one of the spark plugs. The NRMA guy looked in the engine and theorised that one of the bazillion pipes had a leak. Our mechanic tinkered around for a bit and decided that the most likely cause was one of the parts that handles the vehicle's idling. I can't for the life of me find what the name of the part was. He had some spares in his garage so he showed it to me and, from memory, it looked like this -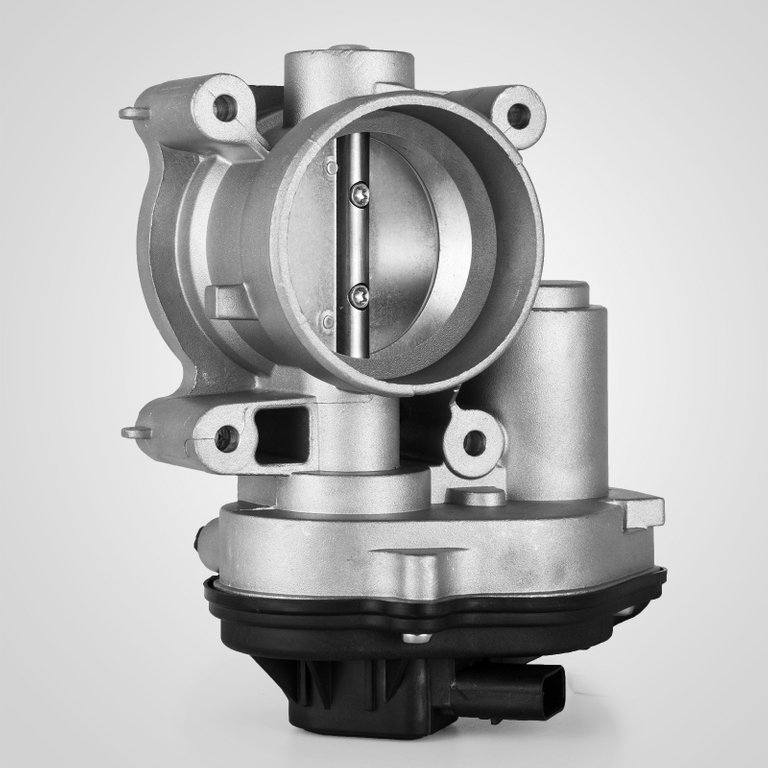 The plan was that he would put one of his spares in place of ours and hopefully that would fix the problem.
One week later
"I'm afraid it's not good news" - obviously not what I wanted to hear when we were hoping to get Toots back this morning. The replacement idling part did not fix the problem. Toots will stay on in the garage and our mechanic will continue to "eliminate the possible causes" in between his other jobs. Sigh.