This is the kind of thing that you would think would wake up people who have their hearts set on believing in and trusting big government, Big Pharma, the MSM, and the so-called "medical profession," when they repeat, ad nauseum, the mantra that all vaccines are safe and efficacious.


(St. Theresa Catholic School in Memorial Park. Image courtesy of sttheresaschool.cc.)
Check out this link:
https://prn.fm/whooping-cough-outbreak-despite-100-percent-vaccination-rate-forces-school-closure-texas/
Here is an excerpt:
"A whooping cough outbreak has forced a school in Houston, Texas to close early for the Christmas break. The school, St. Theresa Catholic School in Memorial Park, will be closed until January 6th. The outbreak has not only affected the students but also the staff. Some children have also been hospitalized as a result, the Houston Chronicle reports.
It's one of multiple instances that point to the idea that whooping cough, also known as pertussis, is not indicative of a failure to vaccinate, but rather, a failing vaccine. According to Fox, 'Officials with the Archdiocese of Galveston-Houston said that 100 percent of students who attend St. Theresa Catholic School are vaccinated against the illness'."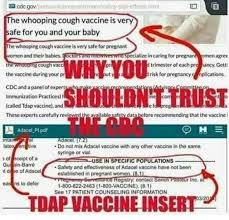 Fox News originally reported the story, though they have NOT been friendly to the "conspiracy theorists" who have been raising the same questions that the article writer is now citing. OF COURSE vaccines can and DO fail. In fact, there is strong anecdotal evidence that they fail more than they work, especially when it comes to the near-forced nature of the seasonal flu vaccines, which always seem to be "gussied up" WRONG when they guess which strains to add into them.
When another school (in Illinois) recently reported the same phenomenon of near perfect-vaccination rates followed by an outbreak (see here: http://uk1.unblockyoutube.video/index.php?q=m9nXqNduZmPd3a5inabJoc-dyqjVoJiqxqbK09GoZZmi0pKe06asoZeVpJmpqsacy2aXaZphaGqSosiV) parents in that community were dismissed as anti-vaccination conspiracy theorists, etc.
But, eventually, this will happen frequently enough that maybe the editorial boards at some of these local papers (and maybe even at Faux News) will change their tune and allow for some legitimate and healthy debate.
Nothing could be better for "public health" than that the light of true inquiry and real science be finally shown on the vaccination manufacturers and their government and media allies.