By Helen Buyniski
Permission is given by original site to share this with you
(Quote: Think your friends would be interested? Share this story!)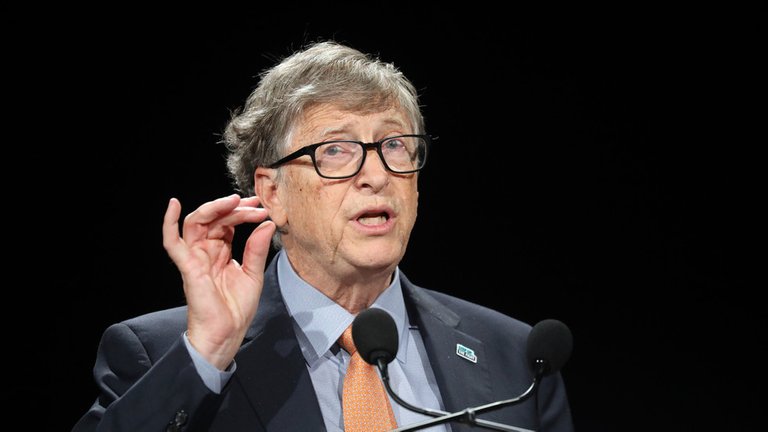 BGates - I've spent this much time in medical school
As plutocratic philanthropist Bill Gates urges Americans to reject government regulators and embrace private-sector vaccine developers – which he both funds and profits from – it's worth asking why people still trust this man.
Gates bemoaned the decline of the Food and Drug Administration and the Centers for Disease Control, the US' two chief health regulatory agencies in charge of monitoring drug safety, in a pair of interviews on Tuesday, insisting they'd become politicized servants of the Trump administration. Instead, he argued, Americans should trust private-sector pharmaceutical companies – specifically Pfizer – to save the day with a Covid-19 vaccine, possibly even before the year's end!
Like much of the advice Gates has spouted during the Covid-19 pandemic, his dismissal of the regulators was self-serving and unsupported by medical expertise or evidence. Worse, it was reported uncritically by the media establishment, many of whom neglected to disclose the money they receive from the Gates Foundation alongside their fawning coverage of its founder.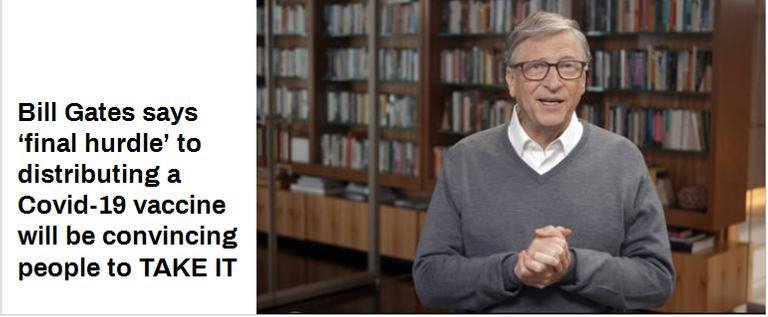 As a major investor in the pharmaceutical sector who has shoveled millions of dollars into development of seven different vaccines for the novel coronavirus alone, Gates stands to make trillions if one of "his" jabs eventually "wins." He has made no secret of his desire to vaccinate the entire population of the earth, a mind-bogglingly expensive project that would presumably be paid for by the same hapless governments that have been bullied into assuming all the liability for the rushed jab's side effects.
With the US and other countries already inking multiple high-dollar deals for hitherto-untested (and in a few cases, clearly unsafe) vaccines, the only potential obstacles to the biggest payday in pharmaceutical history are the regulators, which – though largely defanged and domesticated by a muscular pharmaceutical lobby – still require a few basic safety requirements to be met in order to roll out a new shot. After a patient in AstraZeneca's vaccine trial was left with serious spinal cord damage, it was the FDA that voiced concerns about resuming the trial – even as British regulators merrily green-lighted potential further harms. Every regulatory roadblock is more money Gates has to shell out to eventually recoup his investment.
Read more
Safety comes first, says Fauci, after 'unfortunate' pausing of AstraZeneca vaccine due to UK participant's adverse reaction Safety comes first, says Fauci, after 'unfortunate' pausing of AstraZeneca vaccine due to UK participant's adverse reaction
There's good reason to be cautious....


My Comment:
Actually, reading about him and watching him rub his hands with glee and smirk as he dismisses the harm his vaccines will cause children, plus his ill-concealed delight at tagging us with nano tech through HIS satellites, it angers me so much and I get so filled with disgust at the idea of such an evil person existing, that I cannot write from an unbiased point of view.
So, I strongly urge you to go to the original site and read the full article.
https://www.rt.com/op-ed/500879-gates-conflict-interest-vaccines-trust/