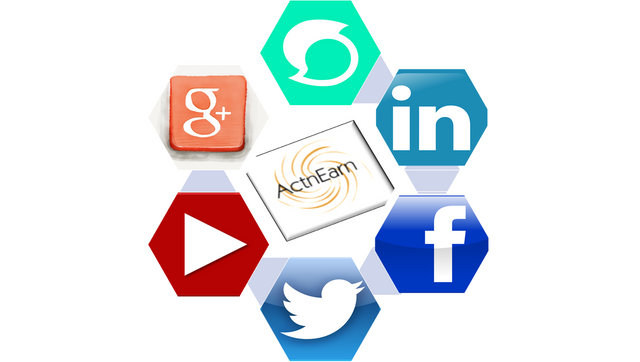 Github Repository: https://github.com/actnearn
Steem Blockchain has been evolving everyday and various new projects are coming to this space of Steem. In addition to that various DApps have already shown how much they are implementing and adding benefits to Steem users.
---
One of them is ACTNEARN. Detailed information is given below.
---
What is ActnEarn ?
It is a DApp that is built on top of Steem Blockchain. The vision of ActnEarn is to built a network of people who have influence on various other social media platforms. Thus these people shall promote various crypto projects via their accounts/platforms.
---
It is often seen that, various DApps do not get the users or influence due to not getting the publicity and other resources regarding their project. Hence their Dapps/projects do not get necessary adoption that it was suppose to get and at the end, though the project had significant amount of purpose to rise in the future the journey of it ends.
---
ActNearn will incentivise the promoter of these projects via ACTNEARN Token for their work and effort. In addition to that the DApps or projects will reward them in terms of ACTNEARN tokens (by upvote, delegation or even liquid transfers).
---
Supply and Distribution of Actnearn token
---
Total Supply : 1 billion
Half of the token supply shall be minted through "POA".
The other half will be used to make the tokenomics stronger for actnearn tokens.
---
How to earn actnearn tokens as a steem user?
There are few ways to get some Actnearn tokens
Create contents on the platform Actnearn.com by logging in with your steem credentials.
Curate posts on the Actnearn forum and get the curation reward both as Steem/SBD/SP (the usual reward) and in Actnearn tokens.
Buy Actnearn token from Steem-Engine.com stake it and earn by curating.
Promote Actnearn on other social media platforms and earn good rewards as well in terms of Actnearn tokens from the team of Actnearn.
Note: Even if a user is not using the site Actnearn while posting but uses teh tag actnearn
Use the website https://www.actnearn.com log in with your steem credentials. Post via Actnearn and use the tag actnearn .
My thoughts:
So basically the idea is quite impressive. While upon a little digging even a noob can see what is happening. Last time I checked the trending section was only trending with the post of ACTNEARN's post (you can get what it means). While I was expecting to see little more users post up there instead of Actnearn's post there. Nevertheless, it is really at early stage and as it seems it is getting some attraction by fellow steem users. So grab your stake and start earning some Actnearn tokens.
Useful websites :
Steemit Account: @actnearn
Facebook
Twitter
Instagram
Discord