I'm writing this as I sit in my airstream a few hundred feet from the spot of the incident and now I guess it's story time.
I didn't think I'd have enough cell phone to be able to upload a small version of the image and write about it... but cell towers are presently smiling down on me for some decent 3G. So here's a short story.
I've been here... I've been here in this area many times. I've stopped at this spot a bunch of times to get pictures and they're pretty decent. I've even done sunrise here.
This time on my drive up from Phoenix to Utah i took my sweet time stopping at petrified forest and Canyon Chinle. It was pretty much a slow drive with lots of stopping time.
This morning, after having parked just a few miles away and a good sleep in the airstream I woke up way to early and did the short drive to what they call Forest Gump Hill ... it's even named that on some of my maps. I hadn't been here in a couple years and since I was towing I was worried about the parking space. Turns out there is ample room.
I was early... so I ate breakfast, read some books, tried to check the internet... slowly. And then finally it was twilight. And it was a good one.
Technically the sky was better every where else besides the direction i was shooting... but that's ok because it was still pretty good that direction as well.
Nothing too ostentatious... nothing overly dramatic... just a nice sunrise in a famous spot that people know and love. That's pretty much what I was after.
So photographing here wasn't the bucket list picture... it was getting a really really solid image that I could say let's go somewhere else because I have that shot. haha
Now of course the goal in the future is to come back during a lightning storm. Actually truth is I'm likely to come back many more times because it's awesome. Maybe I'll even find a couple wanting to do the 6+hr drive from SLC ... actually more likely than you think because I have a camping spot I love in the nearby valley of the gods.
Also the next goal is to focus more inside the actual Monument Valley. There's still tons more to see and photograph.
HUGE HUGE HUGE... the image is 17 images with my D850 ... shot with a 105mm sigma prime. It's combined in lightroom for a 309 mega pixel image. And having looked at it up close on my 40" monitor it's tack sharp all the way through. I got rid of a couple pesky little signs with a few 2 second wave of my lightroom heal brush and voila.
Anyway thought you'd enjoy the story of this image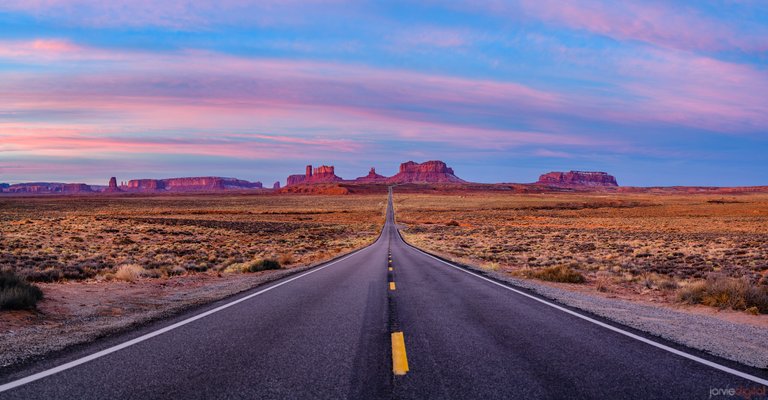 If you're on https://steempeak.com you can click it to view these images large... very important for a panorama like this one.
Now off I go up to Moab because tomorrow I have a full day of pictures... landscapes and engagement pictures of my good friend Mandy and her fiance. As for next week... we'll see where the jobs line up.
Posted in Photography DAC Community
Get an early view of communities on SteemPeak beta