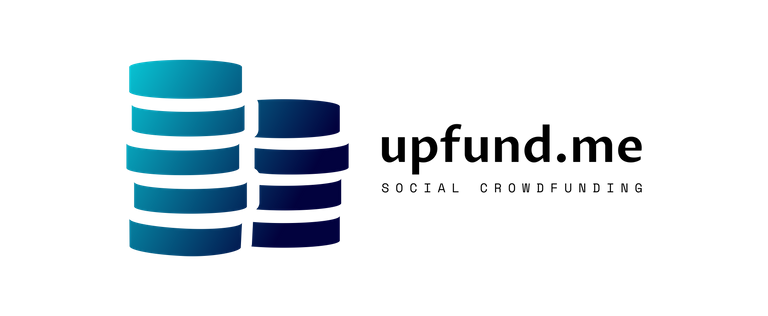 I am now testing (on the live version) instant wins when people purchase a lotto ticket. Each ticket still works exactly the same, however when someone purchases one they have a 1 in 15 chance of instantly winning 1
TMPS
. When gifting a ticket the instant win applies to the purchaser (not the gifted user). The ticket is still valid for a daily and weekly entry even if it instant wins. After testing (a week or two), more instant wins and a growing jackpot will be added in. (*Odds of winning, prizes and prize amounts may be adjusted in the future)
Anyone who want's to buy a ticket can do so by sending 10 UFM to @ufmlotto (or a multiple of 10). You can also gift a ticket to another user by including a memo with the user you want to buy a ticket for as that memo. When gifting tickets, you must use a separate transaction for each user receiving lotto tickets. DO NOT USE A MEMO IF YOU ARE NOT GIFTING A TICKET!


25% of all daily lottery income is burned!
49% goes to the daily winner.
25% of daily income is added to the weekly prize. (NEW - weekly prize now gets bonus UFM from miners!)
1% remains as a float (to remove the possibility of the bot crashing from 0 balance)


All lotto information is served through our ufm-lotto discord channel including ticket purchases, instant wins, daily drawings and more. (There may be up to a 6 minute delay before information is served to the discord channel.)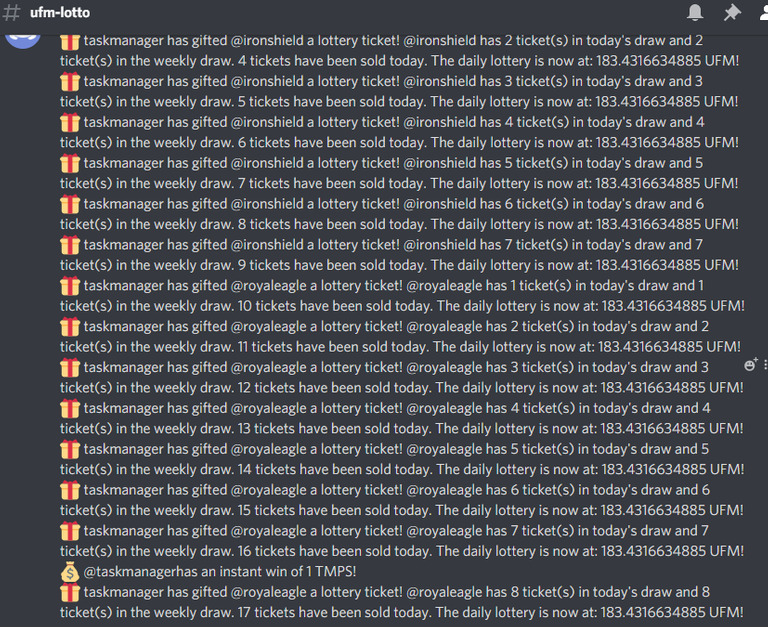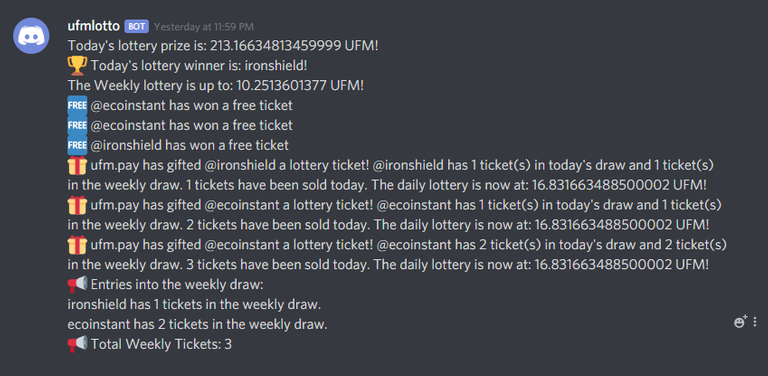 The UpFundMe tribe is supported (in part) by @ufmbot, the TaskManager Promotion Service, our UpFundMe Lotto and also the witness @untersatz. Click here to upvote this witness.