Way back in the olden days, OK, OK, in 2019, I saw a couple of posts doing the circuit discussing what was being called a "2019 Steem Round".
Turns out that a 2019 Steem Round is a pretty sweet looking 1oz Silver Coin designed by the very talented @edxserverus (you can click here if you want to know more about the origin of the design).
So I thought it looked pretty schmick, and decided I needed one (plus one for my daughter, plus another one just in case). I jumped on to https://steemsilverround.com/ and placed my order.
At that time they were still in production, so I knew it would be a little while before they arrived.
Fast forward to December and notification came through that they had been minted and were beginning to ship. Mine went out on December 11th.
Great, I thought, it will be waiting for me when I get home from my Christmas holidays at my parents place.
But it wasn't. That's OK. International Post to Australia can be a bit slow over the Christmas period. It'll be here shortly after.
But it wasn't.
I made some inquiries via discord to see if others had theirs yet. Many did, but not me.
After a while Ray Brockman reached out and we discovered that they had been shipped to my residential address rather than my shipping address due to a clerical error. Not ideal as I rarely check my home mailbox (that's why I have a separate postal address).
Anyway, I checked in at the local post office in case they had left a missed delivery notice in my mailbox or something, but no luck there and had pretty much just chalked it up to a being lost in the mail system somewhere.
Well lo and behold, what should be in my mailbox waiting when I got home from work yesterday? You guessed it.
These bad boys!!!!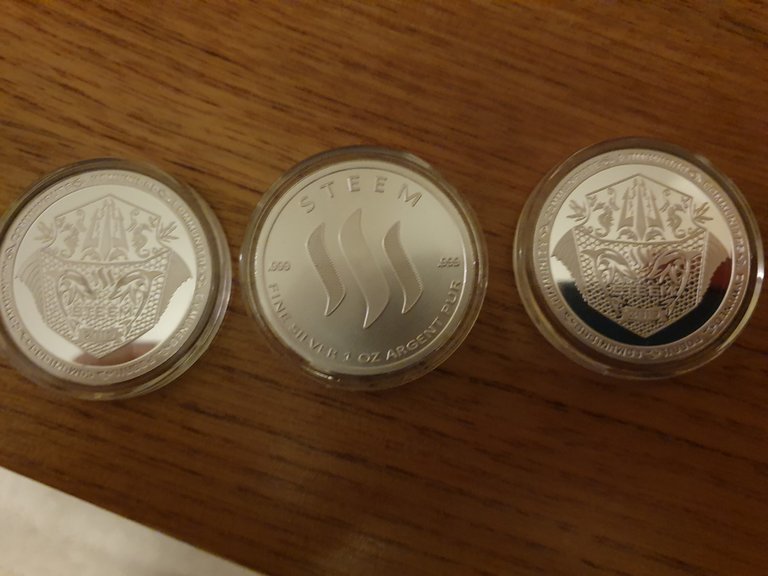 How awesome do they look?? Of course the down side is now I'm going to have to try and track down 2017 & 2018 Rounds as well....
Wish me luck!