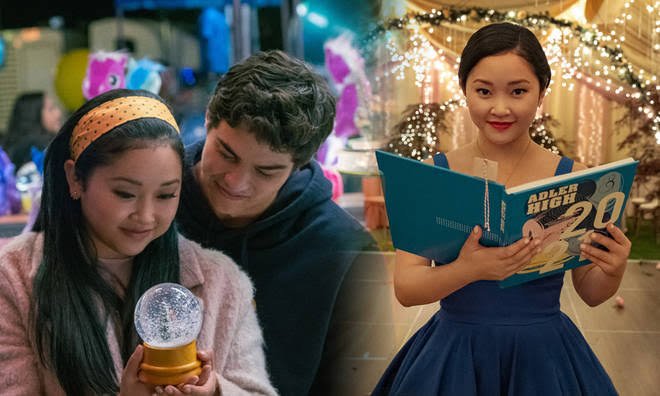 A few days ago I came across yet another sequel to this movie all of the Gen Zs have been raving about and I decided to start with the very first so I'm up-to-date. The first installment which is an adaptation of Jenny Han's novel of the same title 'To All The Boys I've Loved Before' was released in 2018 by Netflix.
The story is an interesting one of a high schooler Lara Jean Covey who writes letters to everyone she ever had a crush on but she never sends them out. She's had a number of crushes including her former best friend's boyfriend, Peter and her older sister's boyfriend Josh.
Her older sister Margot leaves for college and breaks up with Josh, former best friend Gen also breaks up with her boyfriend Peter. Coincidentally, her letters get sent out by her little sister to the boys who are now single.
Peter confronts Lara Jean about the letter and she tries to let him know she no longer has feelings for him but she counters that by kissing him when she sees Josh coming towards her with her letter in his hand. She later explains to Peter that she kissed him to avoid confronting Josh because she didn't want to betray her sister Margot.
Peter strikes a deal with Lara Jean to fake date to make his ex who's also Lara Jean's arch nemesis jealous. She agrees and this leads to a whole lot of drama.
My Review
Well, I don't know what I expected with this movie, it's a teen flick after all. I might have enjoyed the book if I read it but for this movie, it was such a drag. I see why only the Gen Zs are making so much noise about it, it's a teen movie. I didn't find it funny or romantic, well except the usual 'expressing your feelings' romantic scene every teen flick has at the end of the movie. It's the same old story of guy and girl can't be together at first and they later realize they have feelings for each other.
I'd give this movie a 6/10 and that's because they're good looking kids. I might or might not be watching the sequels.