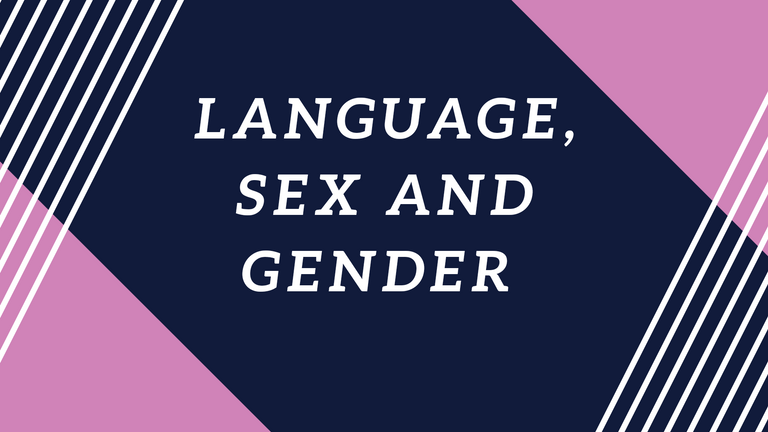 There is a saying that women are not born - they are made. This is also applicable to men too because we are all humans. Wondering what prompted this saying? It is just to elaborate on the fact that the making of the male and female human species is a process that has started long before birth and continues for a long period of time. It starts from the time the father and mother starts wondering if the unborn baby still in the form of a foetus is a boy or girl.
The official revelation of the gender of the child either during ultrasound or at birth is a way of transforming from the unknown or known, that is, the change from pronoun "it" to either "he" or "she". To take a step further the gender of a child is more pronounced at the naming or Christening ceremony. The name "Deborah" or "Oyinkansola" (a Yoruba name), "Amara" (Igbo name), "Amina" (Hausa name) is a clear and obvious indication that the baby is a girl child while names like "Paul", "Akinsola" (a Yoruba name), "Chinedu" (Igbo name), "Yahaya"(Hausa name) also indicates that child is male. On rare cases, some names are unisex - could be used by both the male and female sexes. Such names include Alex, Phoenix, Gbemisola, Oluseyi, Chidera etc. The difference that exist between male and female is the premise which we build our life right from the day we were born.
All these acts performed when a child is born is a way of preparing the child for what life offers such as choosing to learn to be a boy or girl, and man or woman as they grow. At the early stage of a child's birth it is the duty of the parents or adults to put the child through and accustomed to what a boy should know and what a girl should know, depending on the gender. Then, as the child develops he or she takes over from where the adults stops. The first question people ask whenever someone puts to bed is the gender - you hear questions like : "Is it a boy or a girl?" and the mother answers with "it's a bouncing baby boy or girl". As the child develops a lot of obvious attributes are available to show the gender and it reduces the question of whether the baby is a boy or girl.
Anticipate my next post on LANGUAGE, SEX AND GENDER for the continuation of the thread.
All contents are originally written by me, @williams-owb
Thanks For Reading My Blog Post 📝📖🗒️
Follow me on REDDIT
Vote, Reblog, Follow
Let's discuss in the comment section