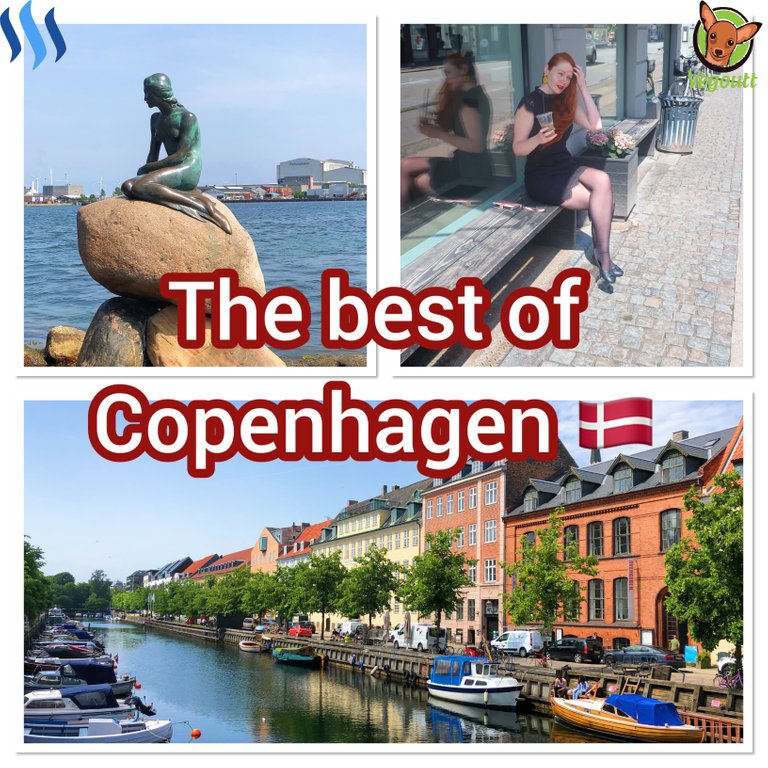 Dear Steemit friends, let me take you on an enchanting journey to Copenhagen. Copenhagen is the capital of Denmark. Set on the coastal islands of Zealand and Amager, it is a destination that will delight your senses. My best friend and I decided to go on a trip together. He is from the United States and I am from Singapore. We decided on Copenhagen as we both share a love of The little mermaid and the iconic statue can be found there.
You are probably wondering how two people from opposite sides of the world can become best friends. Well, we worked on cruise ships together and met that way. I will be writing a series of blogs about life on-board a cruise ship in the coming months so stay tuned for that.
To find me, look for my Chihuahua's face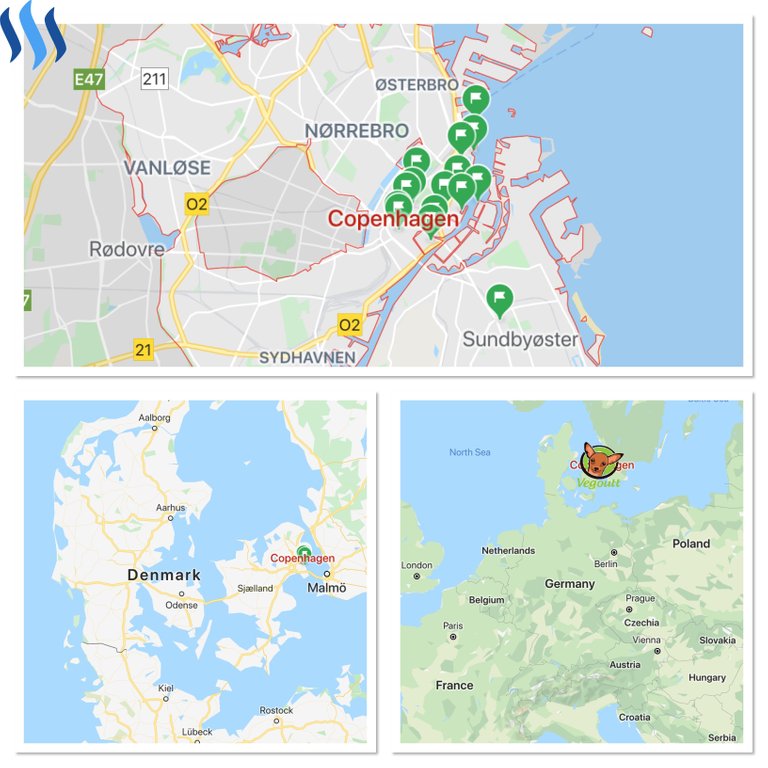 I am a very independent woman and have never had trouble travelling overseas by myself. My best friend Bernie was on a different flight into Copenhagen which meant I had to take public transport by myself from the airport to our accommodation. The airport is very modern and offered clear signage that pointed me to the Metro train. I googled the apartment we had booked to stay in and managed to figure out how many stops I had to travel. Our apartment was situated very close to the city centre and offered a stunning view.
The Airport Metro Station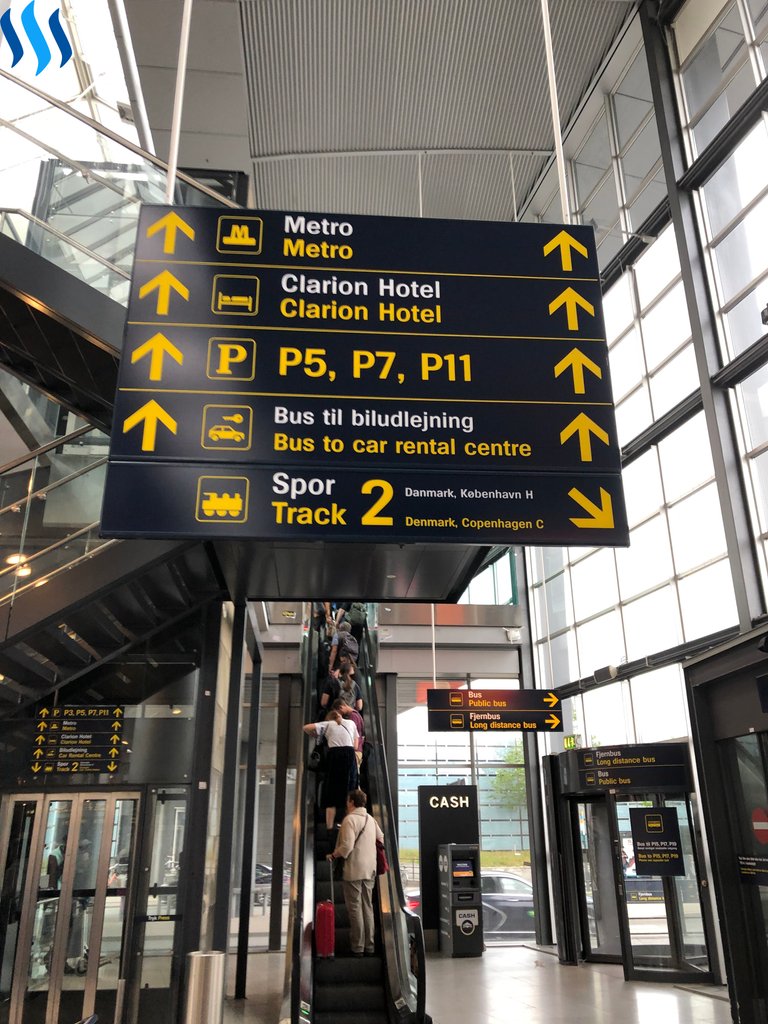 My Metro Ticket
The View from our Apartment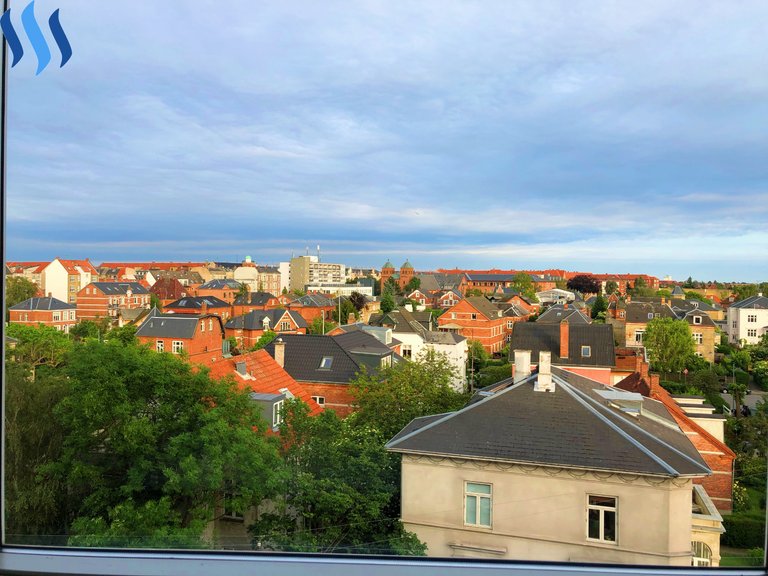 My top tip for any traveler is to map out your day. Take note of all the places you want to visit and mark them on a map. This will allow you to put a realistic timeline on your trip and ensure you don't miss the sights that are important to you. Bernie and I discussed what we wanted to see and visit, then marked our map.
Mapping out our day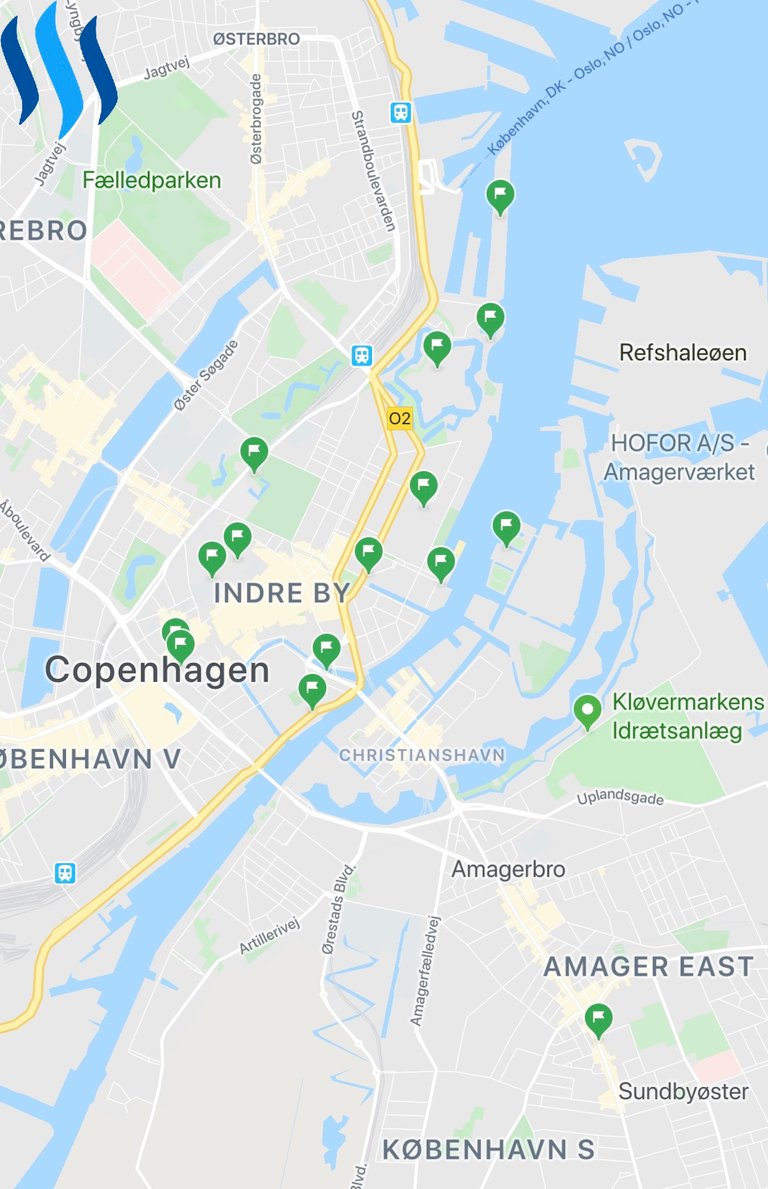 We started our day with breakfast at Lagkagehuset, a very popular Danish bakery. This bakery chain is famous in Denmark and a favourite with the locals. We were lucky enough to have one a short walk away from our apartment. On the map, it is the southern most pinned flag. I have to admit that it was the most delicious breakfast I had ever had. The food is baked fresh, the ingredients are organic, the coffee is aromatic and full of flavour. I still day-dream about the chocolate swirl and iced coffee I had that morning.
Lagkagehuset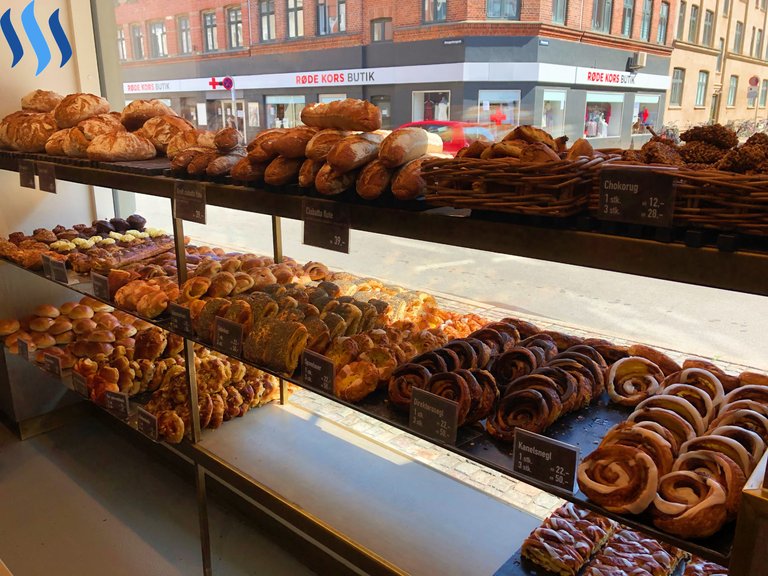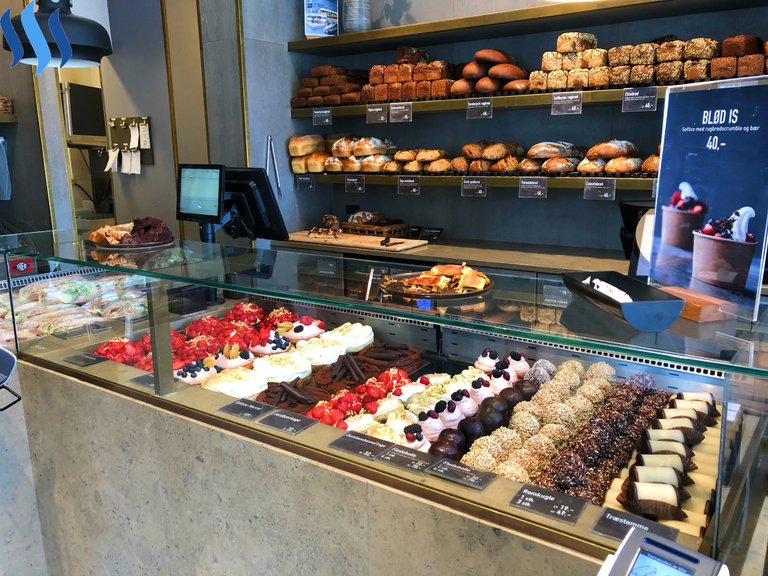 Bernie and I enjoying our breakfast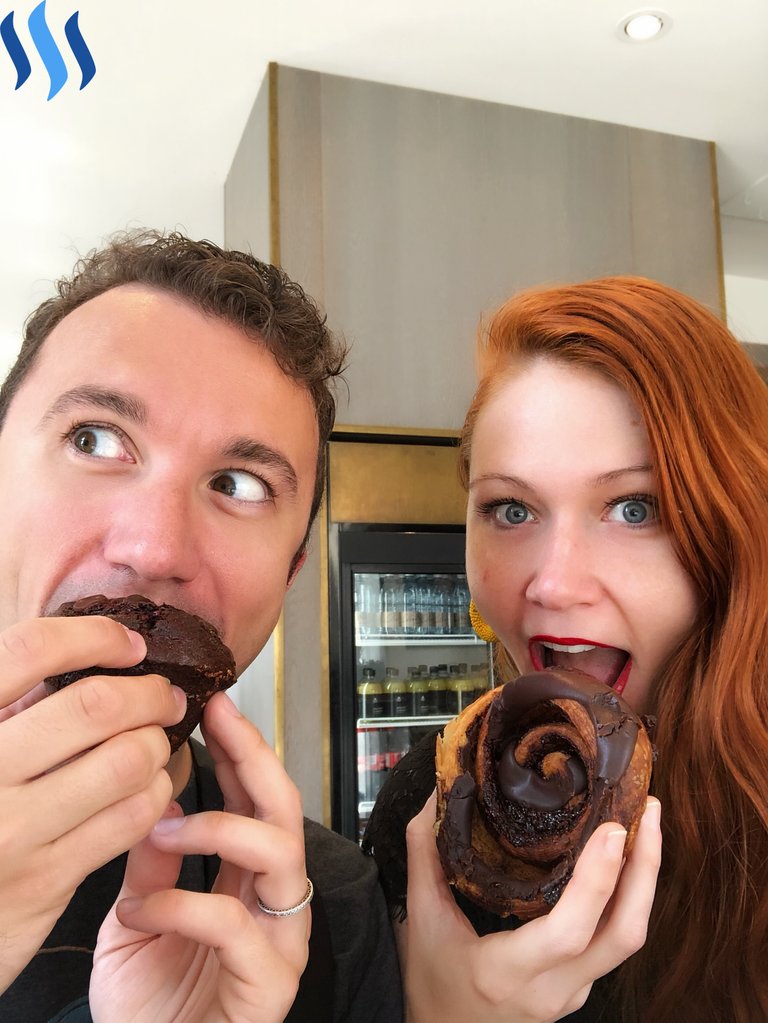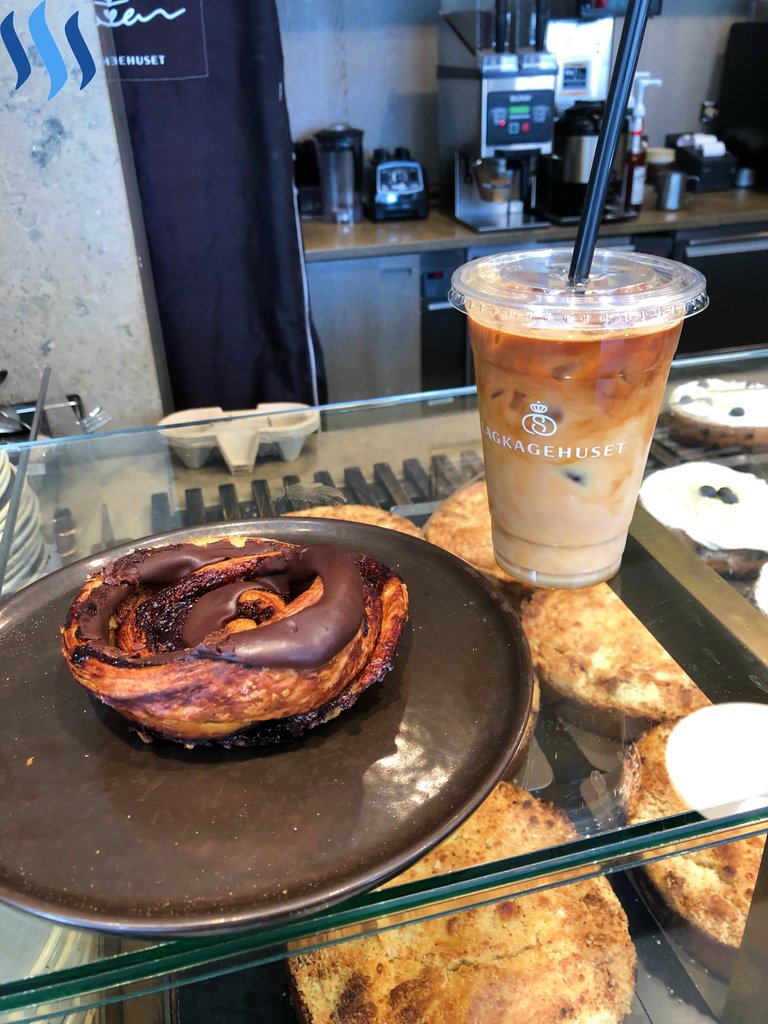 Now what is a best friend trip without a couple of impromptu photo shoots....... this one was outside Lagkagehuset.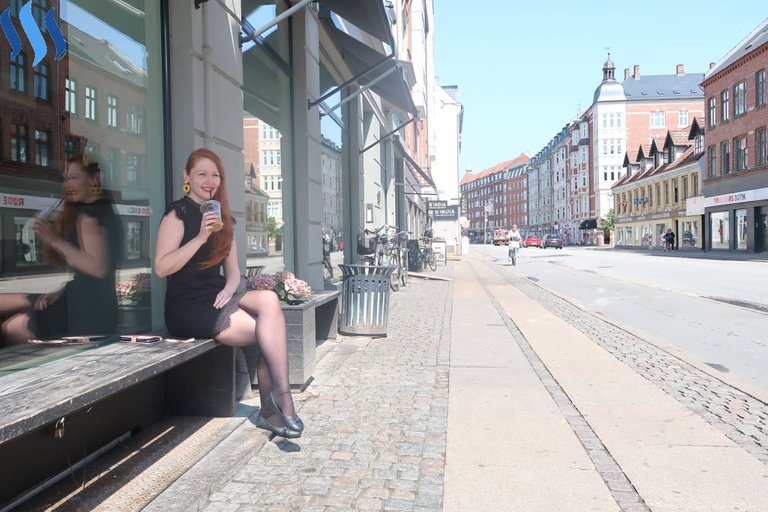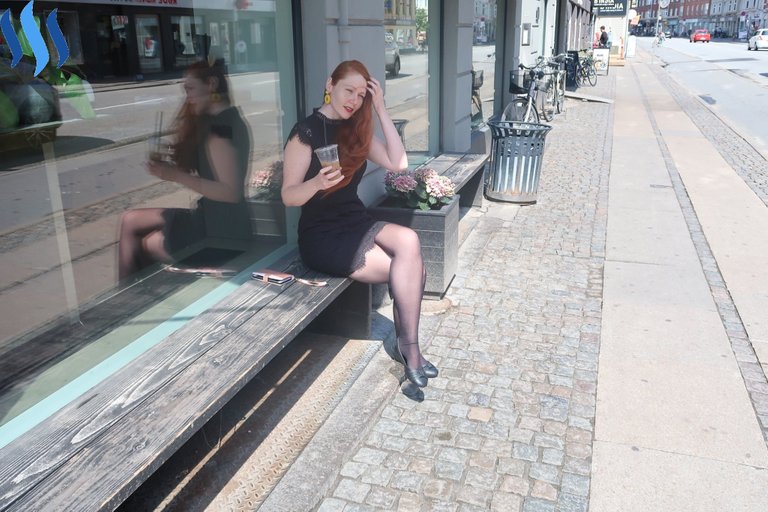 Even though it seemed crazy to most people, Bernie and I decided to walk everywhere. We both enjoy exercise and it is a great way to experience a new city. If we were to walk non-stop from the bakery to The Little Mermaid statue, it would take us approximately 2 hours. We of course stopped along the way to take photographs. We mapped out our day so that we would hit the furthest point first and make our way back. This day consisted of 12 hours of walking, so, not for everybody. However, extremely enjoyable for us.
The Scandinavians share a love of exercise, not so much walking but cycling. In fact, cycling is one of the primary modes of transportation. More than 50% of the locals use their bicycle on a daily basis. Unlike other major capitals, Copenhagen was designed to cater for cyclists, with separate lanes on most roads. I have never seen so many bicycles in my life.
Bicycles Parked On The Side Streets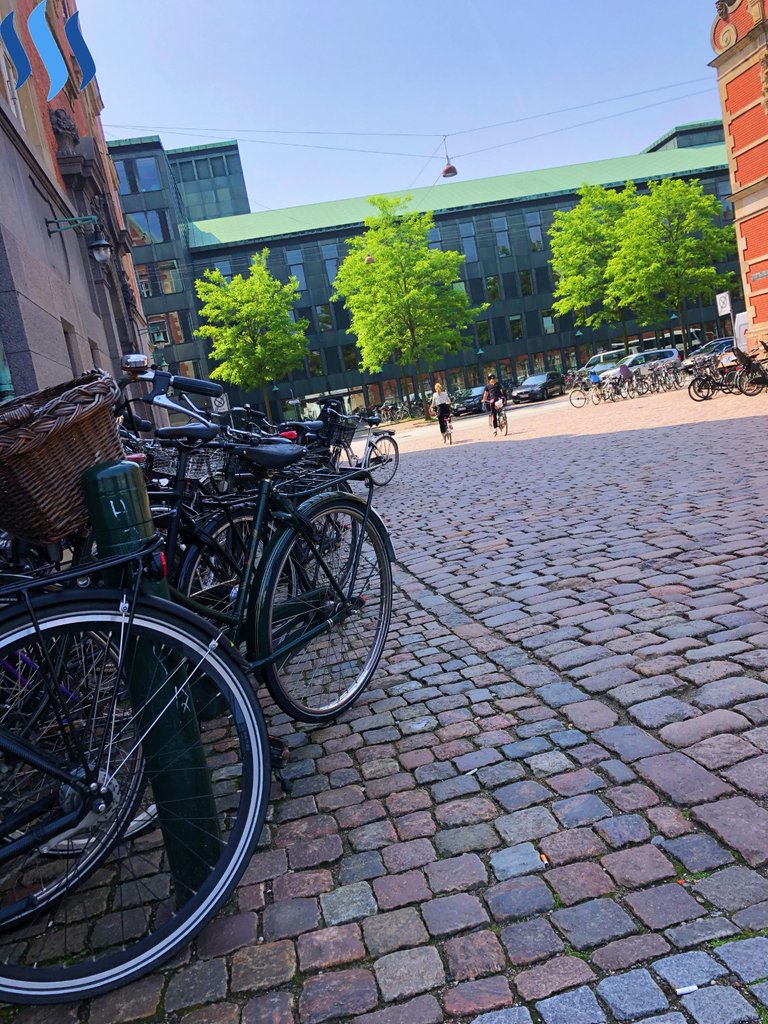 As we made our way towards the city centre, we passed many unique boutique shops which was a refreshing sight. A nice change from all the major brand name stores that riddle most capital cities. Another thing that really attracts me to a city is greenery. There were plenty of gorgeous, clean, gardens, fields and lakes scattered around the metropolitan area. I love a city that takes pride in being eco-friendly. Copenhagen was actually awarded the title of, European Green Capital in 2014. This Danish destination not only has clean harbours and electric buses but plans on becoming the first carbon-neutral city in the world by 2025.
Music Shop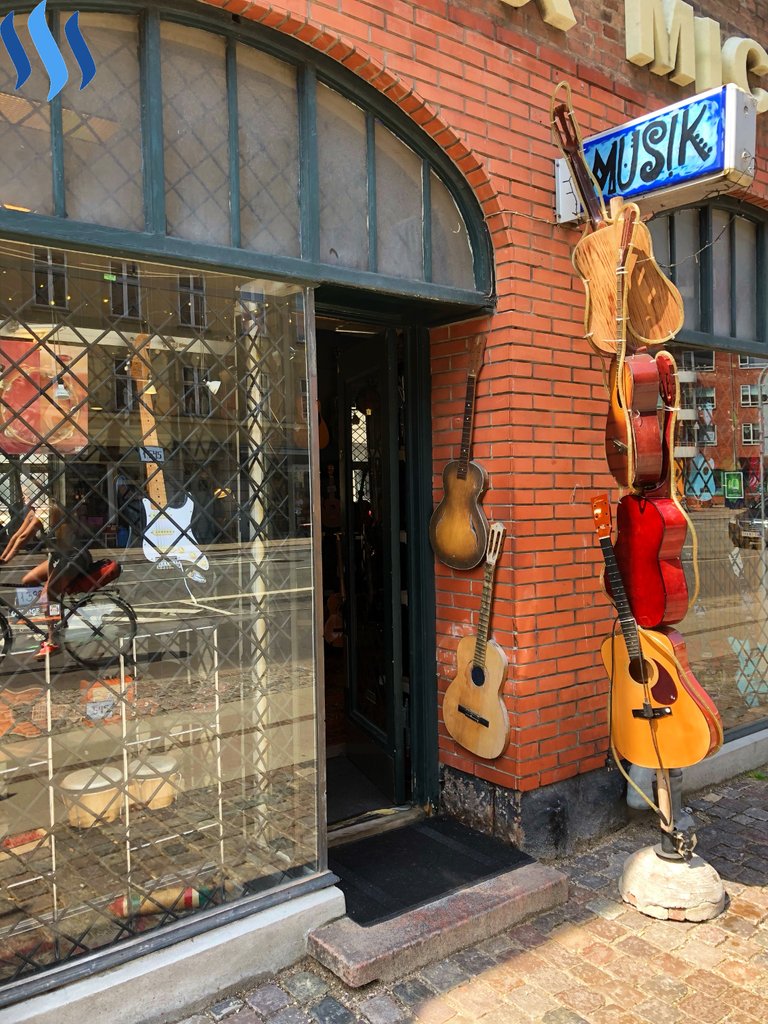 Public Park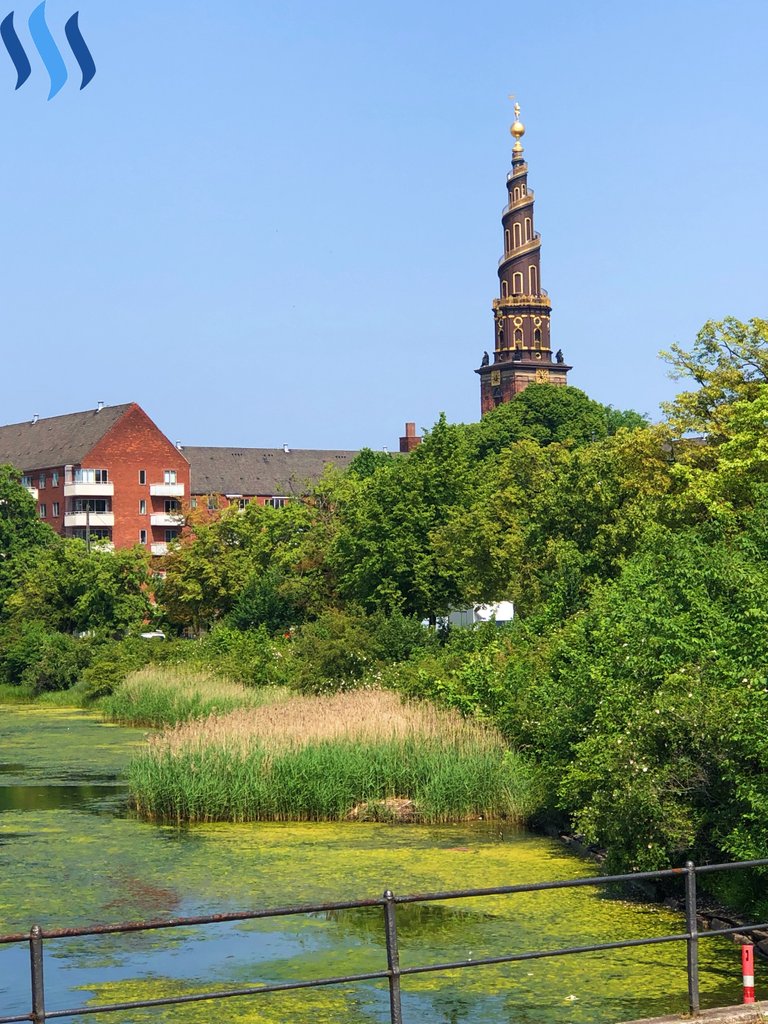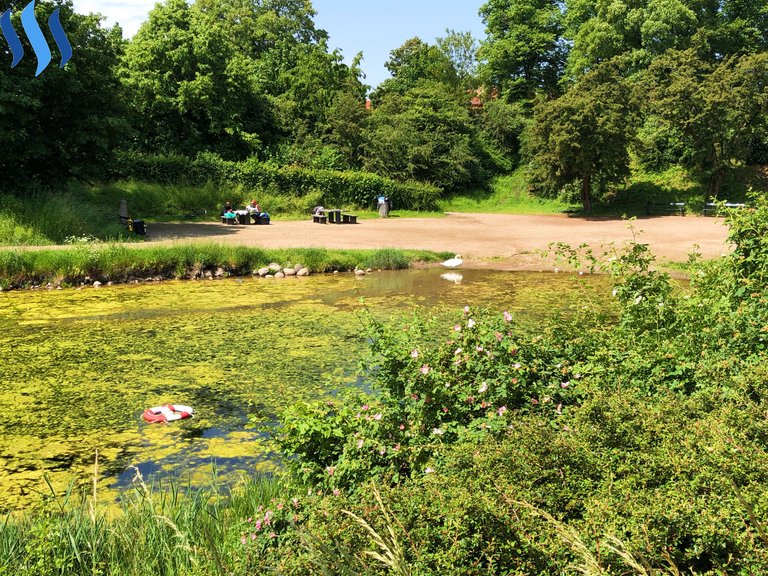 Beautiful Street Art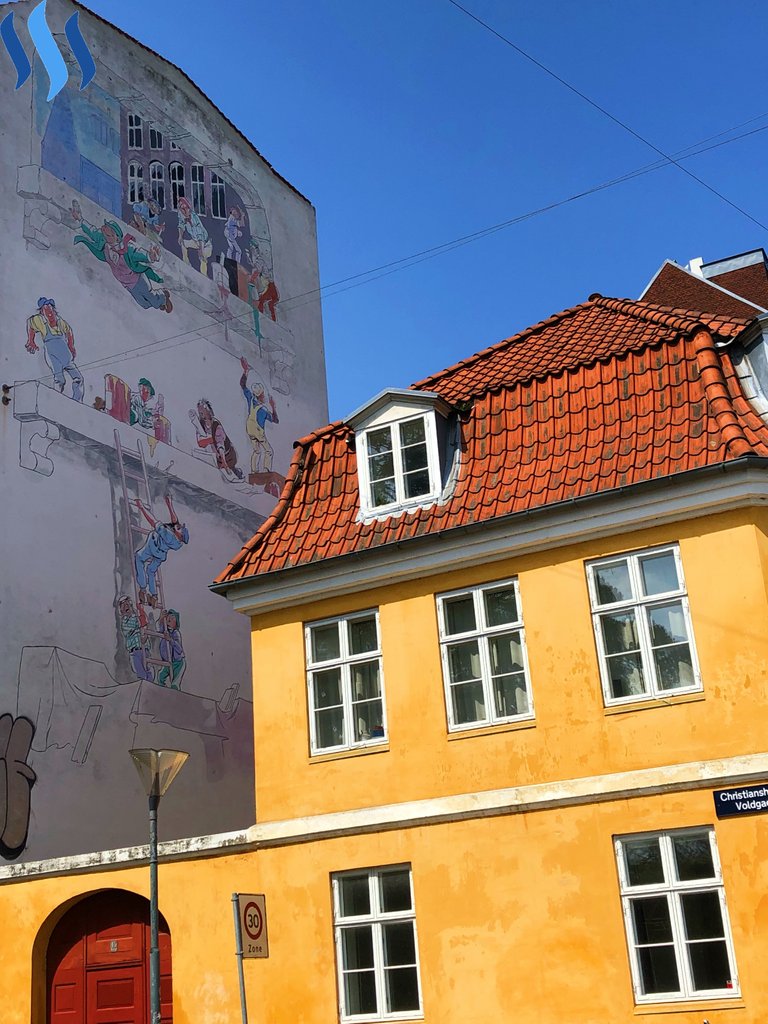 Colourful Side Streets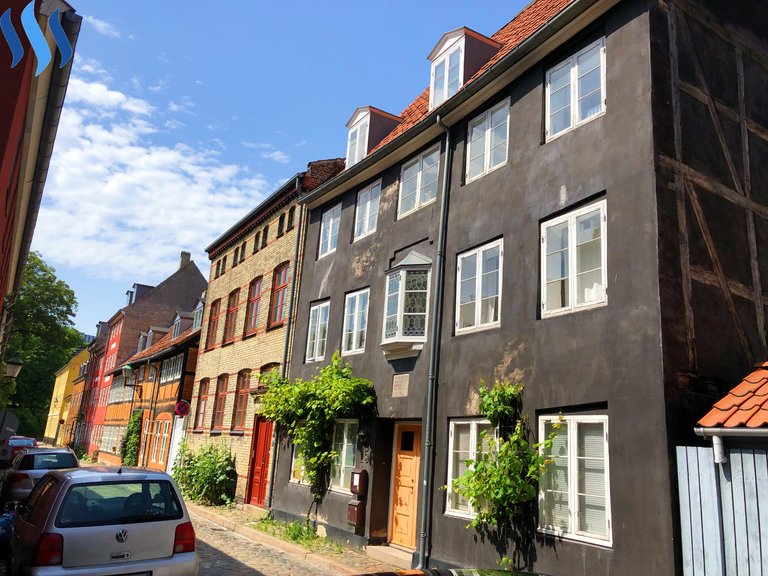 Amsterdam is famous for its canals, however, Copenhagen should be as well. The canals here are pristine and breath-taking. The city has been built around these canals in such a way that they don't overshadow them. The natural beauty of the canals paired with the stunning and intricate architecture make this one of my favourite cities in the world. Personally, I could never get tired of a view like this.
Small Canal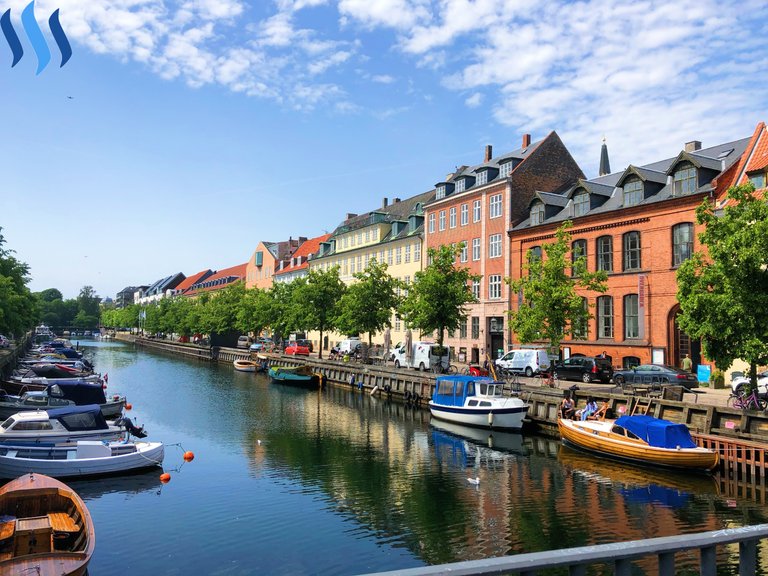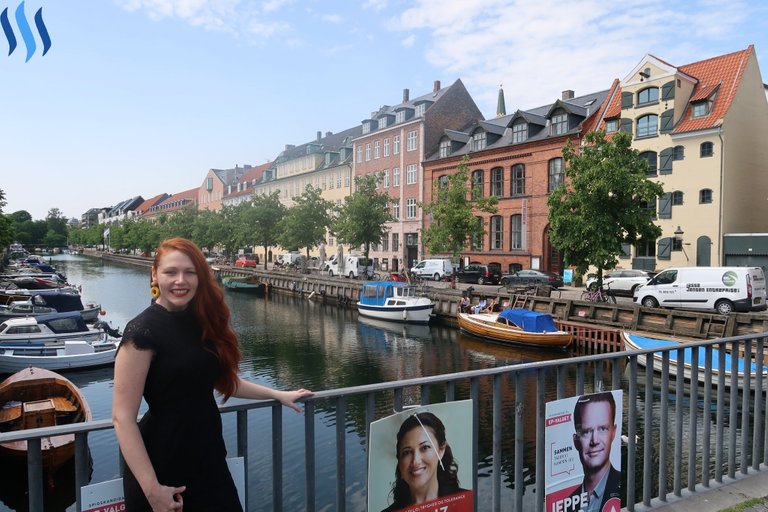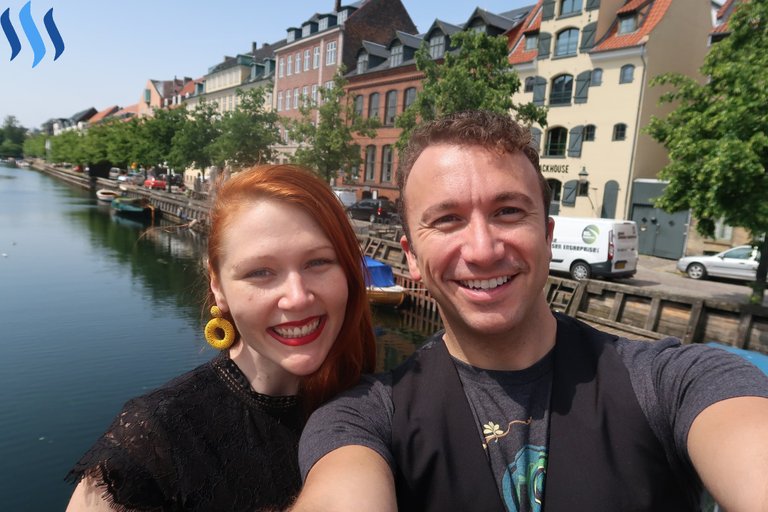 As we continued on towards The Little Mermaid Statue, the north-eastern most pinned flag on our map. We encountered stunning 18th-century architecture. The most surprising thing about Copenhagen was that there were hardly any tourists. It seems the world has forgotten about this gorgeous city. Just like most European cities, Copenhagen is stooped in a violent past. Invasions from the Greeks, Romans and British give this city an eclectic mix of architectural design.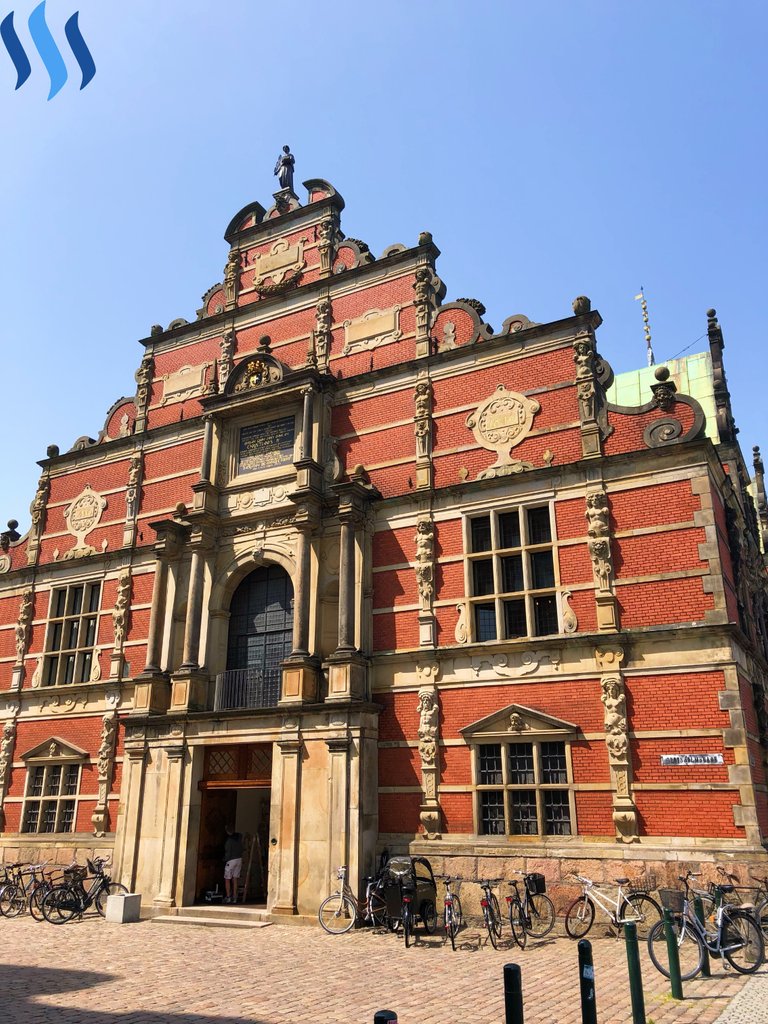 Just like a sign from the Gods that we were headed in the right direction to find The Little Mermaid, we passed a large statue of Neptune, The God of the Sea. He is more commonly known by the Greek name of Poseidon. Our excitement could not be contained and so we decided to head into a souvenir store to shop. Little did we know how lucky we were to come across the little souvenir shop as it was the only one in the city. This is another sign that Copenhagen is over-looked as a tourist destination. As Bernie and I enjoy some vegan treats, this takes me to the end of Part 1.
Neptune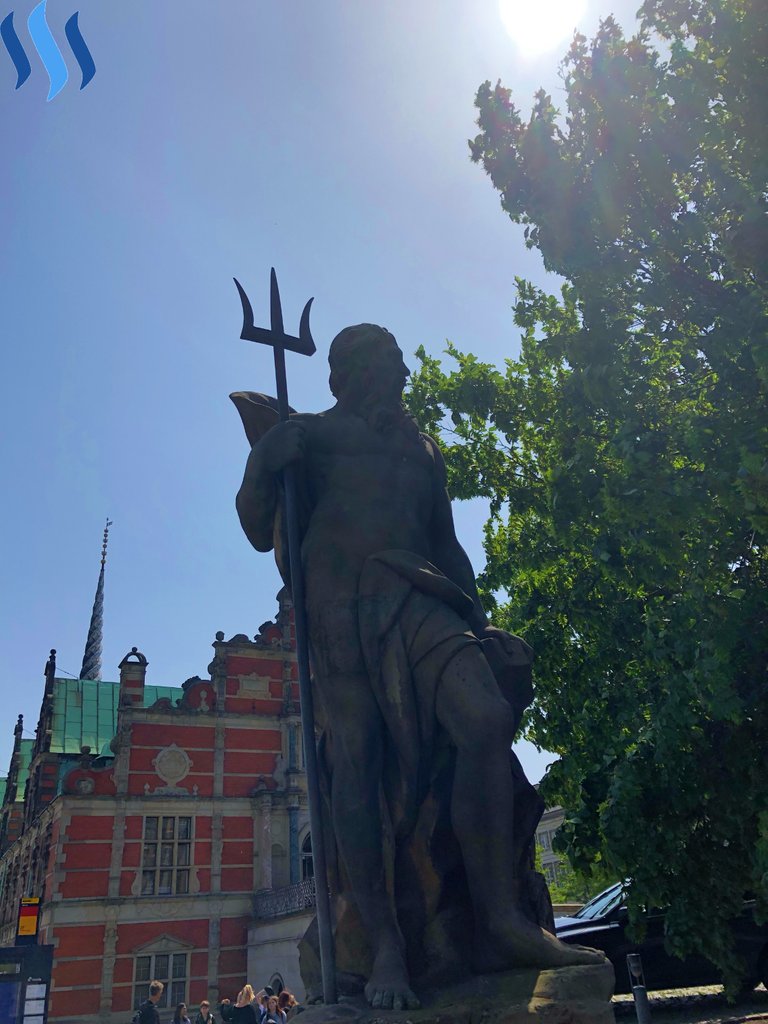 Vegan Treats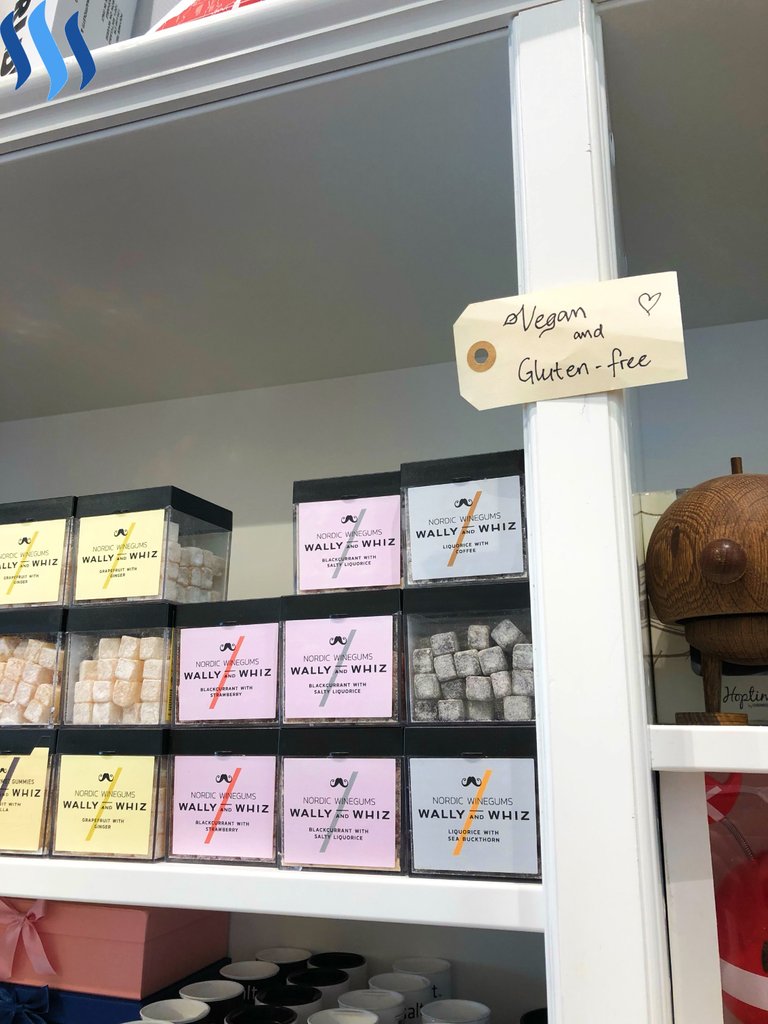 Souvenirs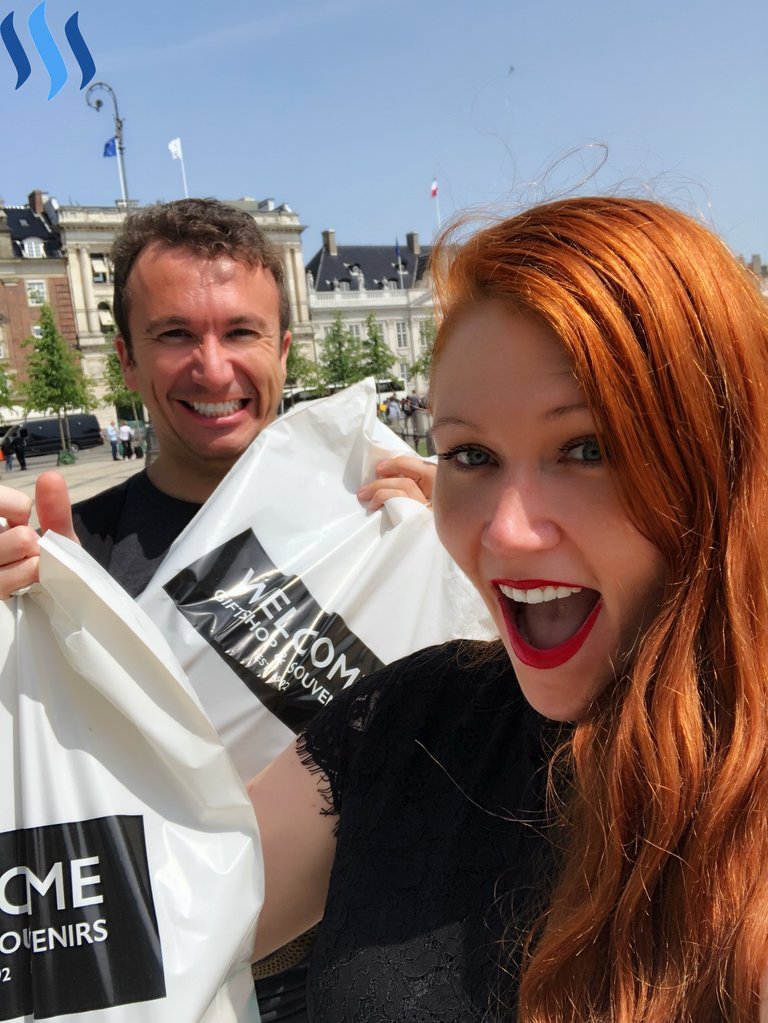 I hope you have enjoyed Part 1 of my blog on The Best of Copenhagen, Part 2 coming your way next, thank you for reading, until next time, Vegoutt Everybody!!