I am sitting in the yard having lunch. Our backyard was right next to the street. Many people are traveling by road. Suddenly an old man had a big bag and a monkey in his hand, walking down the street. The people on the street called him to our backyard and brought him to our backyard to see the magic of the monkeys. The yard of our house was a little big. The man came to our backyard with a spell and the man is playing with the monkey in many ways and giving people joy.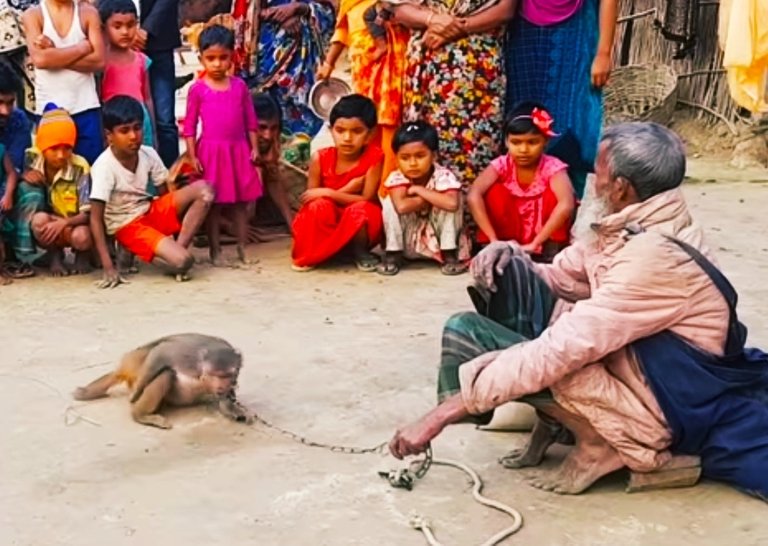 Many people have come to our yard to watch the monkey game. They are also watching the monkey game. Those who were walking along the road are also interested to watch the monkey game and they are also crowding. There was a lot of noise so I was watching the monkey game from a distance. I live in the village and now I can see all these activities in the village.
I've never seen a monkey game since. Today I must have had the opportunity to see and I am sharing it with you. You can see for sure that many people have gathered to see the monkey magic and the old man is showing the monkey game. Today I was glad to see the monkey game and tried to take some pictures on my phone. Since I could not go closer and take pictures. So I tried to pick it up from a distance and try to show it to you.
We all know that monkey game is a traditional game in rural Bengal. Occasionally these magic can be seen in rural Bengal. I watched this game at a very young age. I remember light. Today I am watching again after many years. The monkey is tied to a rope and the man has a stick in his hand. It is managing the monkey by. The monkey is doing what he says in his mouth and jumping. It's good to see such a scene.
I really enjoyed watching the monkey magic. Occasionally he comes to the village to play with these different kinds of animals. I was deprived of all these entertainments as I had been in the city for many years. Today I got a chance to enjoy this entertainment again and I shared it with you. Surely you are happy to see and if you like it, please give me some feedback.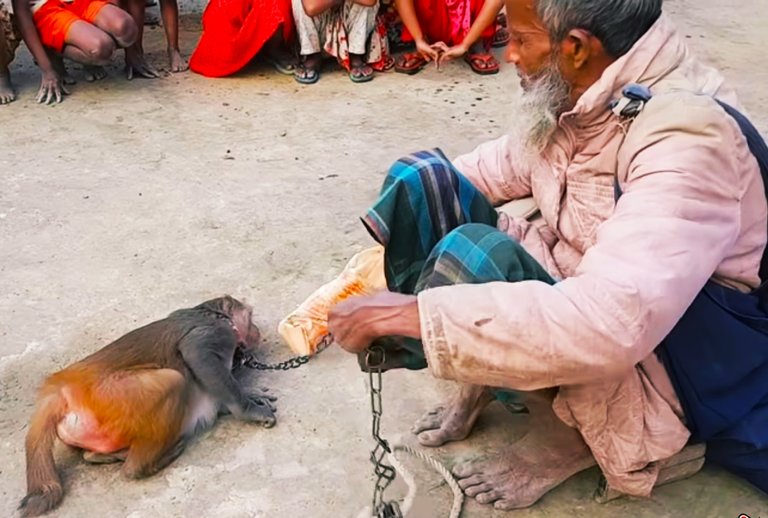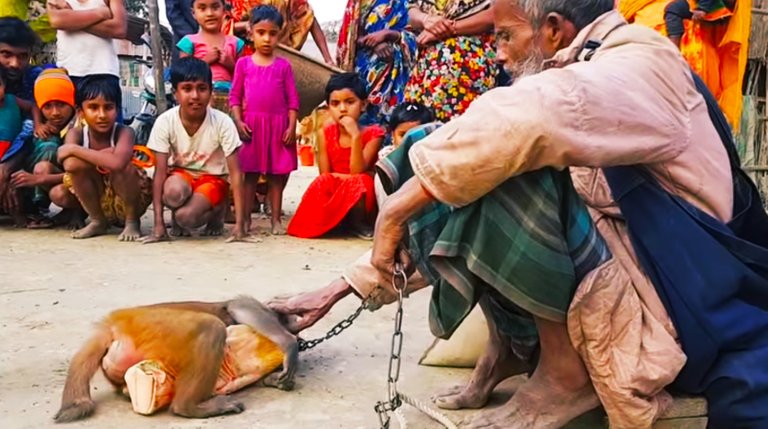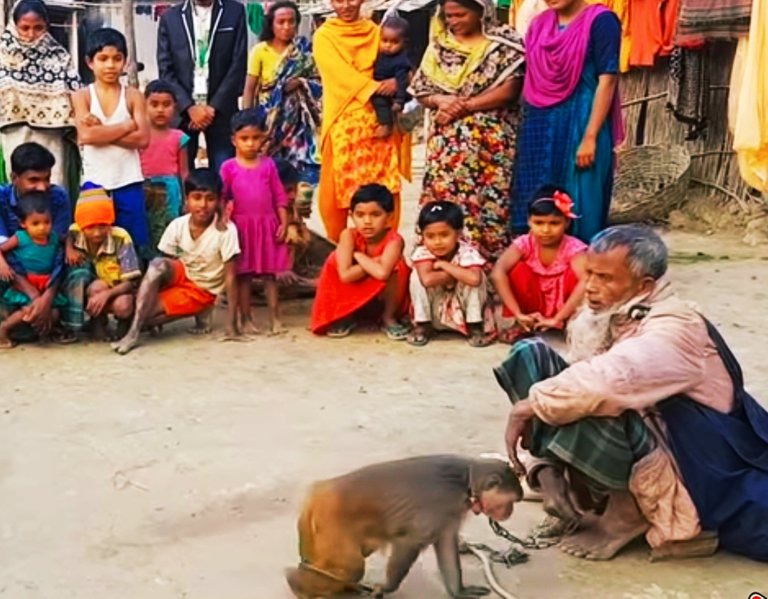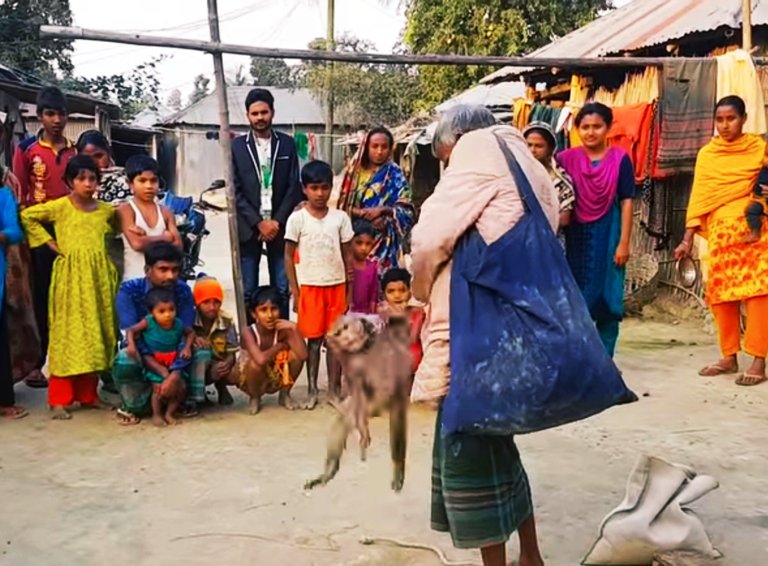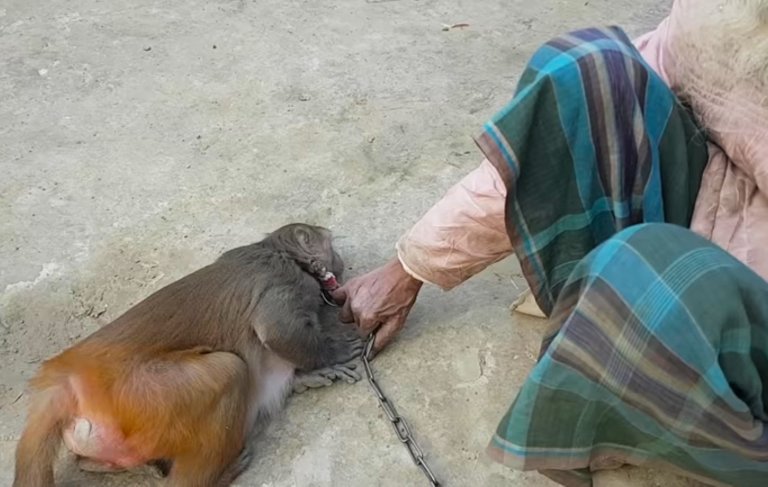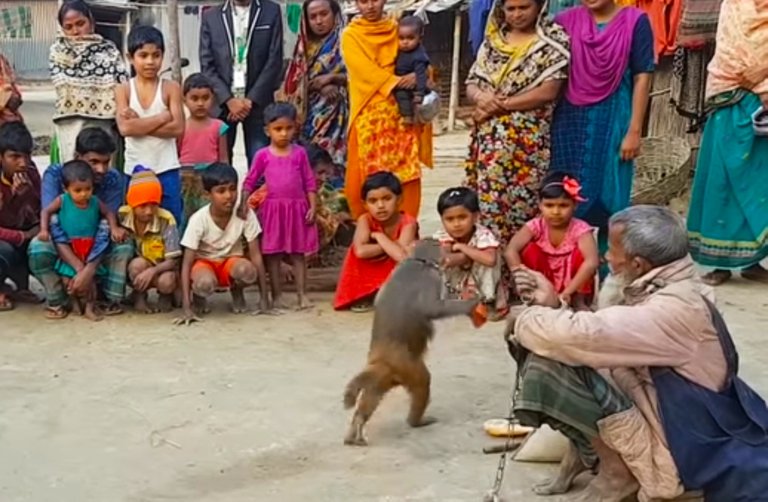 Thanks for visiting my blog.