Hiverians, how are you all? Are you still undergoing quarantine at home? It must be boring. Hm, okay, it looks like watching at home becomes a fun job. This time I have a good film from Sony Pictures for you. Maybe you will like it.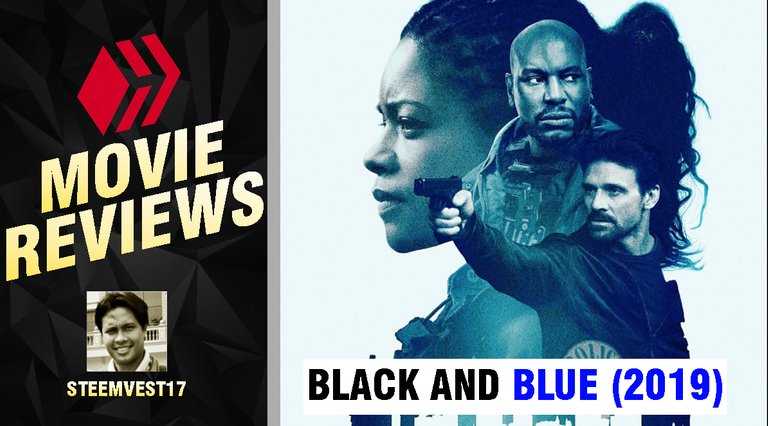 Black and Blue (2019)
It is appropriate, the police become community partners. Doing their job and defending the public against crime and drugs. But, it always becomes a game between a bad cop and a good cop. Everywhere, there's no exception for the police in the New Orleans Police Department (NOPD) as I watched in this movie.
Starring Naomie Harris, Tyrese Gibson, Frank Grillo, Mike Colter, Reid Scott, and Beau Knapp. Black and Blue tell the story of a novice policeman who escaped after witnessing a murder of a black citizen suspected of working in a drug cartel.
The story begins, U.S. Army veteran Alicia West (Naomi Harris) being a budding cop, she kept proof of a crime involving the police (her colleague). She didn't want to give to anyone because from several events, she had concluded, that the police were not clean in her place. All have a chain of crime that began with the leader of the biggest drug cartel there. For that, she will dismantle everything.
The film does not tell the story too broadly, but also not narrowly, director Deon Taylor is able to give a tense impression and explore the broad side of the dispute that occurred between Black (black race people) and Blue (Police). Just like the title of this movie.
What's interesting is, no one wants to help West in dealing with the siege of the bad cops against her. Except for a shopkeeper Milo 'Mouse' Jackson (Tyrese Gibbson) who sees West's kindness, and is willing to help her deal with local gangs and police who hunt her.
Goodness can change everything
Not only that, the shrewdness that Alicia West showed with her kindness, had a good impact on her environment, even her sister who joined the drug gang was melted and apologized to her.
Not only good, but she is also great! Mighty, powerful, has given a very good impression to the audience. Well, I don't want to talk at length, because that would be a spoiler for those of you who haven't watched it. happy watching!
---
Official Trailer from Sony Pictures Entertainment
---
Movie Title: Black and Blue
Release Date: 25 October 2019 (UK)
Genre: Action, Crime, Drama
Director: Deon Taylor
Stars: Naomie Harris, Tyrese Gibson, Frank Grillo
Duration: 1h 48min
Distributed: Sony Pictures Entertainment
Rating from me: 7.3/10
---
STEEMVEST17