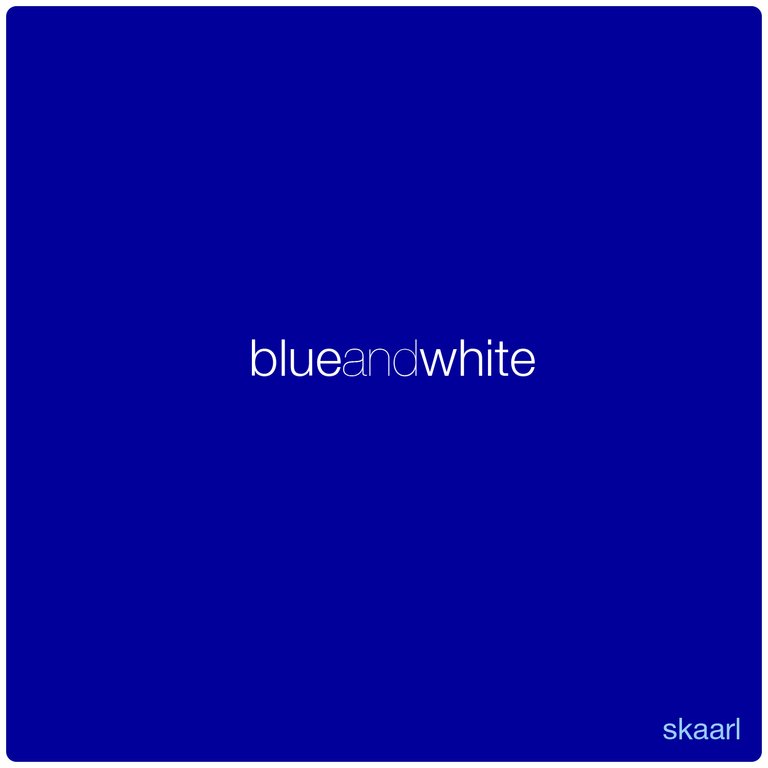 ---
Walk on Water
This was one of the two tracks from the Blue and White single released back in 2013.
It just really started out as an experiment trying to make a track out of water based sounds, everything apart from the bass and vocals (although these were effected by a water sound fed into a vocoder) was created using recordings of water, generally resampled and processed to sound synth-like.
I got the idea for doing something like this with the percussion after I saw a documentary, in which people from a remote African tribe were stood in a river, "playing" the water as if it was a percussive instrument (they sounded pretty good too).
I refer to this as aquatic dub music ...or something.
ISRC:
USA2P1373012
Release date:
31 October 2013
Thanks for listening!
FOLLOW Skaarl







More about Skaarl:
All types of music appeal to me, particularly the more relaxed genres - chillout, ambient, downtempo, trip hop, jazz, latin, IDM, etc. Usually I will create downtempo electronic tracks, although I go through phases where it gets a bit more upbeat, just whatever I happen to be feeling at the time.
2019 - continuing working with other artists, creating remixes for Juxta, Restless Natives, and Miss EfeMBy, as well as collaborating with winkandwoo on 'Daybreak' and 'Messin' Around', also part of TygerTyger's 'Song of Songs' collab that also featured wav-Dr, Onemedia and Dr Hailstorm. Member of the EMA collective, Blocktronika, and have been part the ACR community for several years.
"Skaarl is not only a great artist but very supportive of others on the platform, top bloke" - The Turtle Project
@theturtleproject
"Skaarl is a Cool Cat and a great musician. He pulls great heavy driving music out of his pocket and slaps you. Soft at 1st. His track 'I Fear The Robots' with Juxta says it all." - wav-Dr.
@wav-dr
"Skaarl has affectionately acquired various nicknames in the first couple of months in EMA but the main ones we refer to him as are "Trouser Man", "Señor Trouser Man" and "Don Skaarlioni"! We're surprised he doesn't mention this in his bio below but we'll leave it up to the man himself to tell you more!" - EMA
@emalliance (steemit)
This post was generated for free from


---
► Listen on DSound
► Listen from source (IPFS)