📷 My new painting "The first snow in London"
Have a nice day! Today I decided draw a city landscape. This time I drew London in the evening. The picture is painted with acrylic. It shows a date in the evening during the first snow, which suddenly began on a November evening :-)
I like to paint urban landscapes, although it is a very difficult task. Especially if you paint recognizable places or objects, but since I really need to practice, any painting improves my skill every time.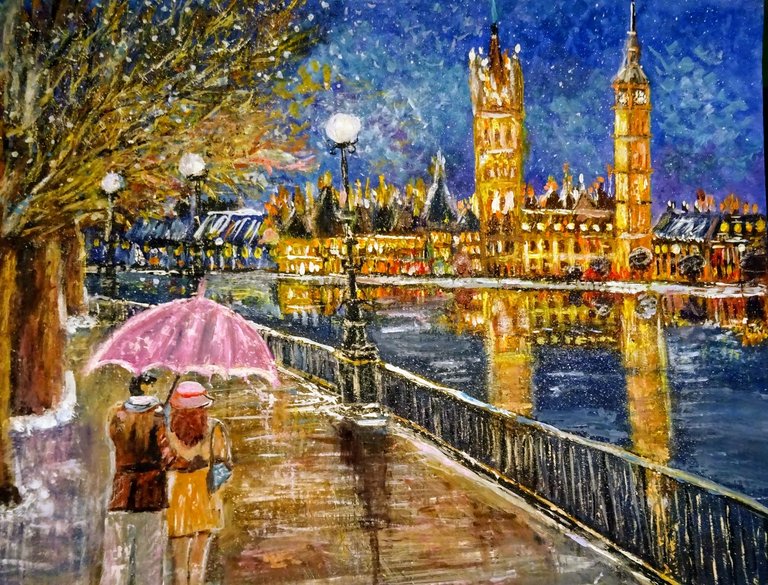 And it all started very banal. I wanted to draw houses in the background , but then I suddenly remembered something about Big Ben. Big Ben is a popular tourist name for the clock tower of the Palace of Westminster.
However, since 2012, the official name of this tower is now called differently-Elizabeth Tower. So I started painting London in the evening. But first of all, of course, I made the sky.
Then I started working on the River Thames embankment itself. You've been to London, I haven't, but I've always wanted to. Now I will have this picture hanging at home and visualize my dreams :-)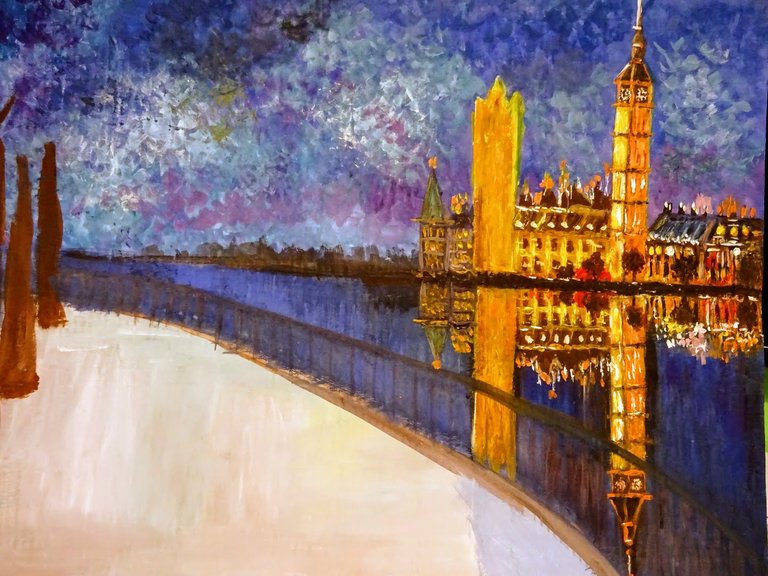 But when I was drawing, I didn't even notice that this tower looked like the Leaning Tower of Pisa, where I was just looking :-)
But today it is important for me to learn how to draw details. That's why I choose not quite simple landscapes. And I drew the sky in the technique of multiple strokes as Afremov does, a Russian original artist who is no longer with us :-(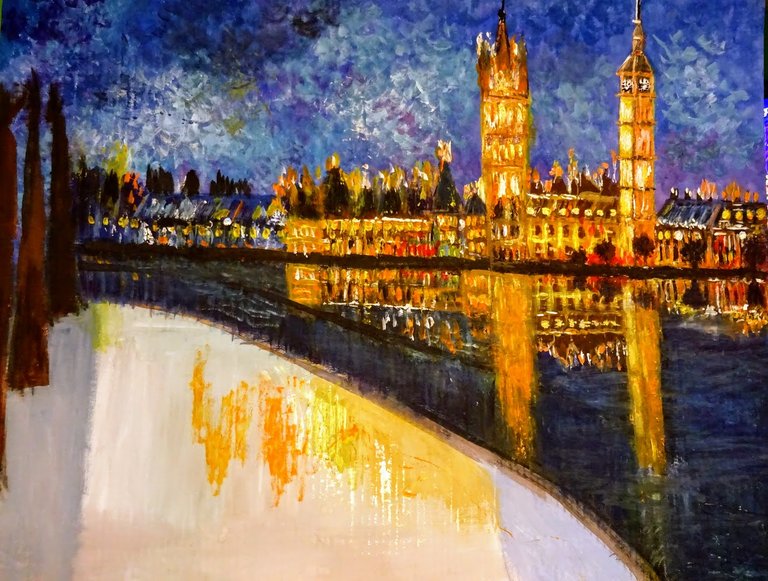 I was wondering if I could make a reflection in the river of all these lights and lanterns.
After all, I draw evening landscapes for the first time.
It was difficult to learn how to write asphalt and wet after the rain and the first snow. But I liked the end result.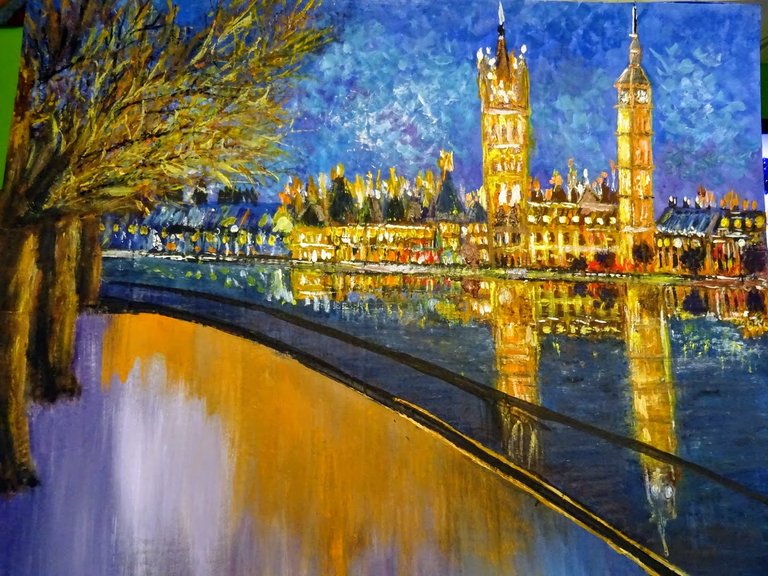 And the neighbor, watching my work, even said that she would never have thought that I could draw this picture. After all, I used to draw only such drawings :-)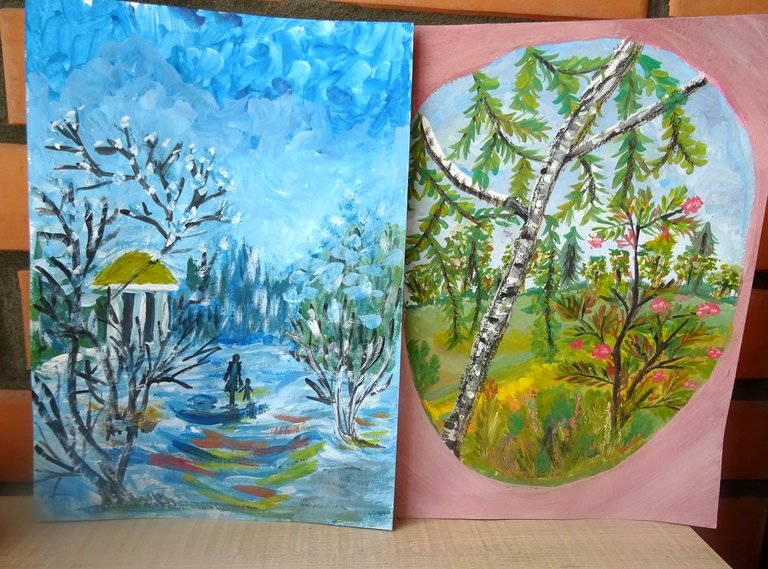 However, time flies in a year and a half, and it's not fast at all, but I began to create something interesting :-)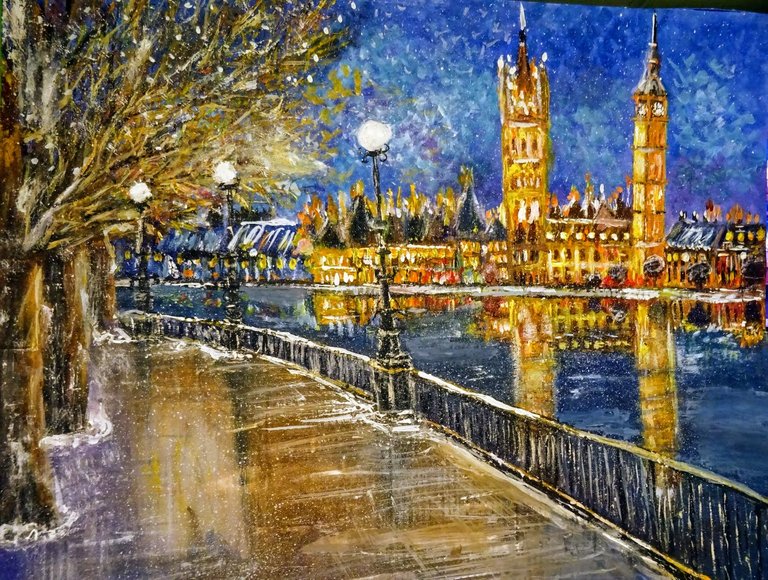 I especially liked the snow and the lights themselves. Did you like anything about my picture?
But then I experimented a little with the photos. This is my first job in the new year 2021!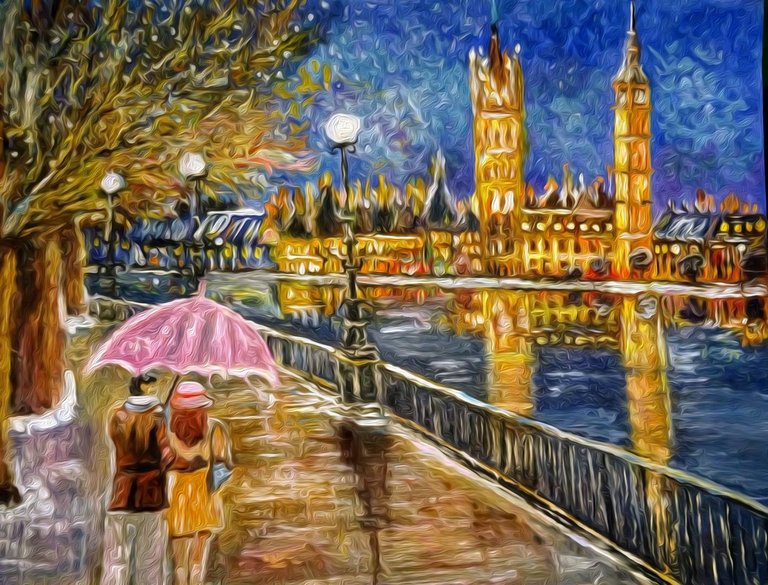 Which one did you like the most?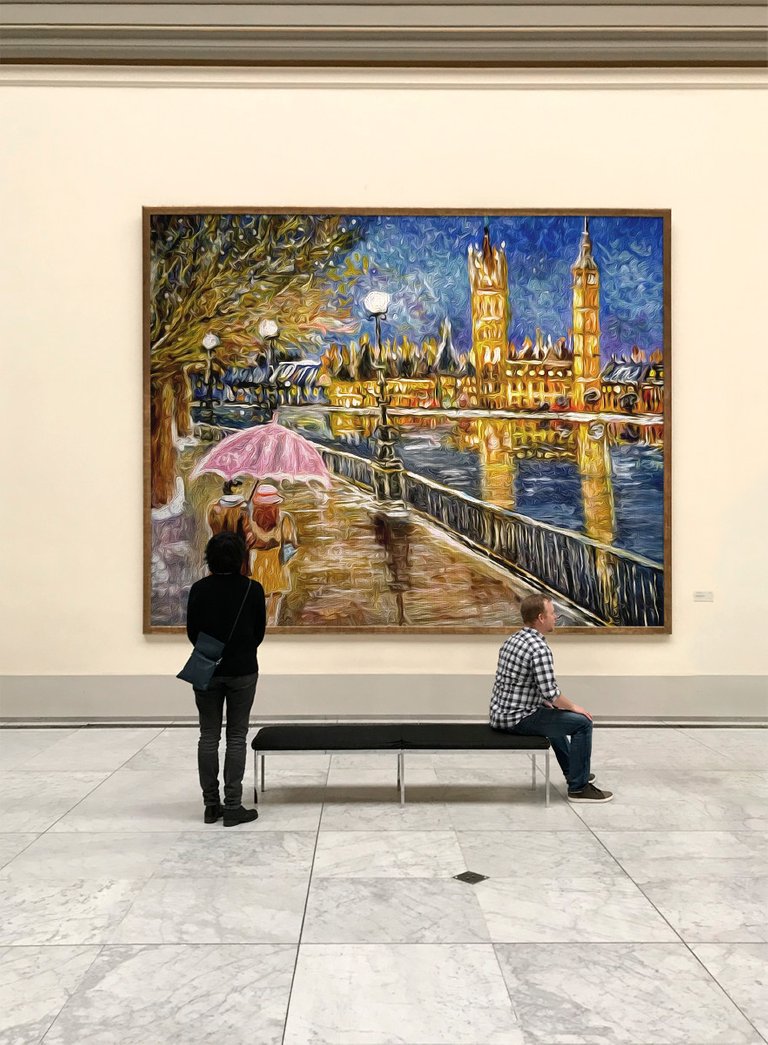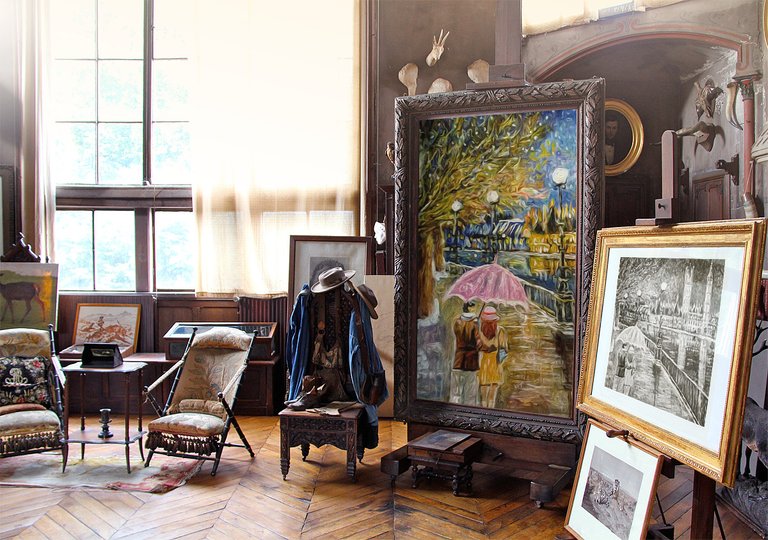 Or in the form of a postcard?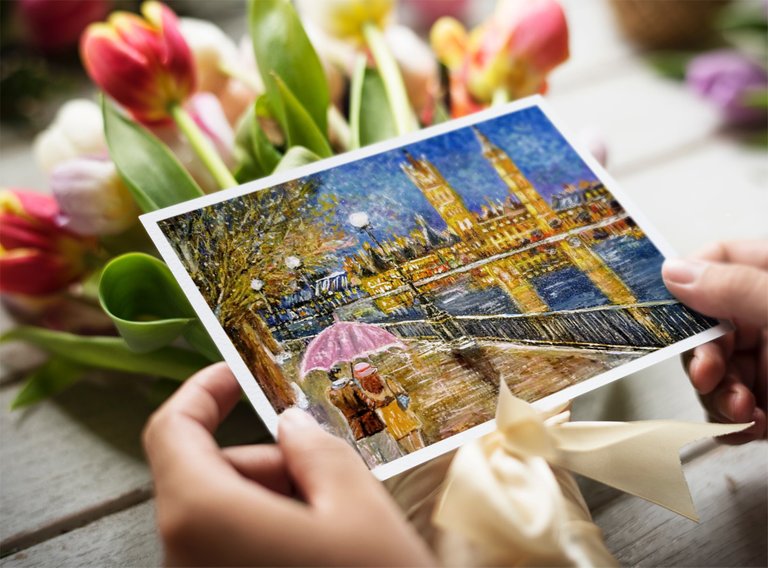 ---
If you like my drawings, then check them out here !
Thank you for supporting me in my work! Your advice helps me a lot! I published many of my works in this portfolio on the website "Deviant Art", and in General, during the year of painting.
I drew more than 100 paintings, of course some of them are just drawings, so to speak, a sample of the brush :-)
But there are also good paintings that have received approval even from professional masters of painting!
---
Thank you for Your attention and visit.
I appreciate Your feedback and comments.
I wish you luck and have a nice day!
Best wishes!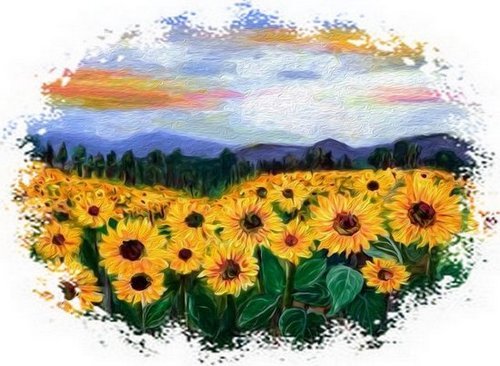 ---
---