Afternoon all
So far I have been watching the news on the SILVER TRADING FRENZY which I support now
And today that Silver is now up by just over 10% in a 24HR PERIOD.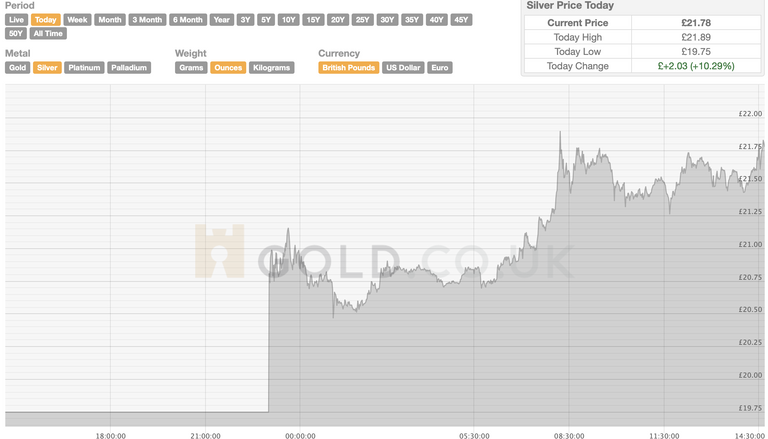 This morning I had an email for APMEX saying that they got hit with lots of demand on Silver.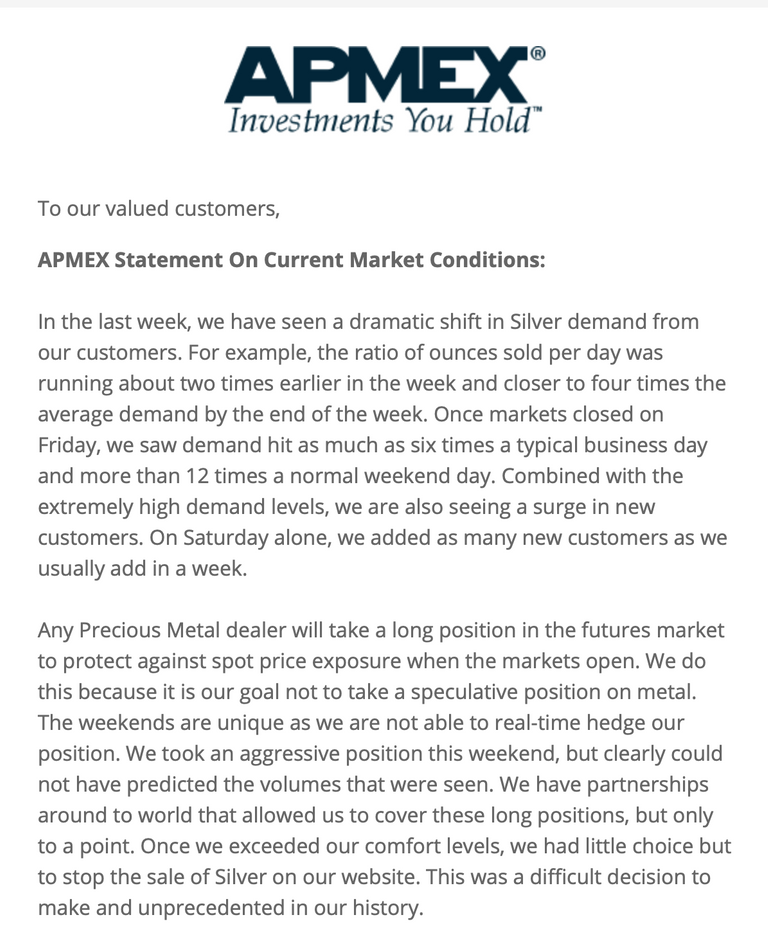 ---
SO THE QUESTION IS, IS TO LATE TO BUY SILVER????
I believe that it is not too late to buy Silver as it will hit the $30 dollar mark again
So it is up to you to decide where you want to go from here & REMEMBER TO YOUR HOMEWORK AS I AM NOT YOUR FINANICIAL ADVISOR.
I will keep you informed with any silver updates
SilverGoldHunter (SGH)

Posted Using LeoFinance Beta