Good Day Guys
It's almost the weekend again, and I can't wait for it. TGIF!
Let me share with you what happened during my day. The night before, my brother told me that he will use his car to register it and bring his wife to work before 8 pm. During the morning, I was just writing and I got ready earlier than usual. Before leaving the house, I called my brother where we would meet up. I left the house at around 7:30 and the drive was smooth because it wasn't traffic. I met him at the University of Baguio and gave him the car. I then walked to work, went through the triage, and timed in. When I got to our department I spoke with some of my colleagues. Right now the main complaint of my colleagues is about parking space we have to look for alternative ways on where to find parking. The other day my colleague tried to park on hospital grounds but got into an argument with the guards and they said that it wasn't allowed. The nearest place where you could park charges high fees. The last time she parked her car for the whole day, she spent 210 Php which is around 4.35 USD. That's already expensive.
We were waiting till 9 before going up because our doctors gave us the go signal yesterday regarding who patient to treat and what to do with them. We then donned our personal protective equipment and fixed all our stuff and went upstairs. Most of our patients are stroke patients. On our way to patient one, we saw our doctor and she told us that we had new referrals. I was expecting only 2 patients but there were 3 and that shocked me. We proceeded to patient 1. Yesterday, this patient was really agitated she even tried to throw the BP apparatus to one of my colleagues. Today was a bit different, during the start of the session she was kinda irritated. We made her do short sitting. She has the pushers syndrome wherein she would push her strong side going to her weaker side making her go out of balance. So we had to fully support her back. After the treatment she was trying to grab my hand, I think she was trying to be grateful for what we did. She was even waving goodbye to us which really shocked us. We then went to the patient and taught him a home exercise program because he was for discharge already.
We went to patient 3 and when we treated her she really looked tired. We were only able to make her short sit for around 5 minutes. After finishing her management. We went to one of the ICU's, I really feel so bad for this patient because he's really old and he isn't as responsive and whenever we hold parts of his body it's really cold. I hope that he gets well soon. We then proceeded to patient 4, and she just came from the ICU. She's really a strong stroke patient and she was for physiologic standing. We tried making her stand she could hold that position but she has the tendency to buckle her knee on her weak side. She still couldn't perform the march in place.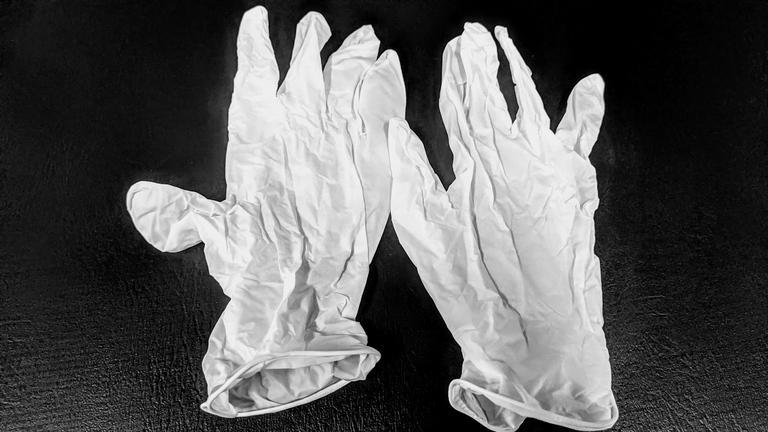 After finishing her treatment, we went to the other ICU where our new patient was. She was an old lady who got a stroke. She couldn't move her left upper and lower extremities. We treated her while strictly monitoring her Vitals signs. She was really cooperative during the treatment. We finished up and proceeded to the other building where our other patient was located.
We tried to treat patient 6 but as soon as we entered his room, he was catching up to his breath and his SPO2 levels were low. It was ranging from 86- 88% which is unusual. We were just following the instructions of the patient on what he wants to do like he wanted to short sit so we helped him up even though our treatment was only until Full backrest elevation. Little by little his oxygen levels went up but the other problem that we faced was his Blood Pressure. I went up, so we told him that we will just go back later in the afternoon and endorsed it to the nurse there.
We went to our last patient whose room is on the same level as our department. He's also a new referral and a stroke patient. We tried making him do full backrest elevation but he was only able to last for 8 minutes because he got tired. I really felt sorry for his state because he also couldn't move half of his body. We finished treating him and went back to our department.
We then doffed our PPE's disinfected, charged the patients, and updated our doctors. We ate lunch after. After lunch, my colleague messaged the nurse who was taking care of patient 6 and the nurse told us to go back at around 3 pm because he was eating. My colleague thought of a clever trick and told the nurse to text the Vitals of the patient once it hits 2:45. We just waited for that message and his BP was kinda high so we updated our doctor and she told us to defer him and update the nurse on duty. We were so happy that we didn't have to go up. So we were just resting.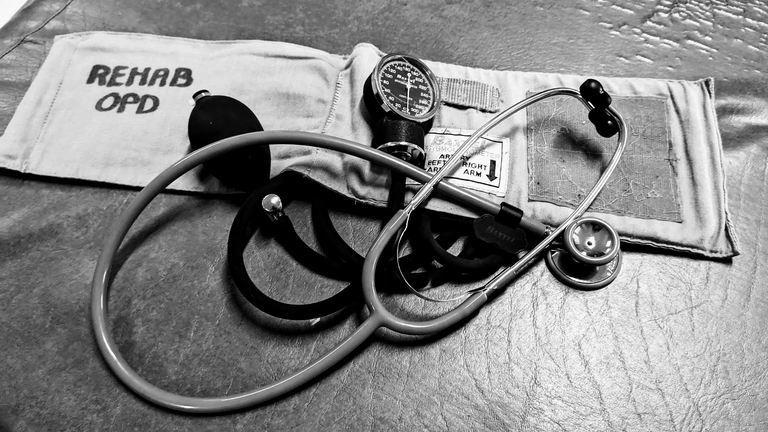 Finally, it hit 5 pm and I had to wait for my brother to bring the car to me. So I was just using my phone while waiting for him to arrive. I drove home and it was kinda traffic. When I got home I disinfected and ate snacks and then dinner. I don't know why but I really felt tired during this day. I just used my computer and spoke with my girlfriend. I also noticed that our cat named Yoda was just dead asleep on our chair at the back of my room. I wish I could be like him and just sleep like him. I really can't wait for Sunday which is our rest day. Hope you guys had a wonderful day!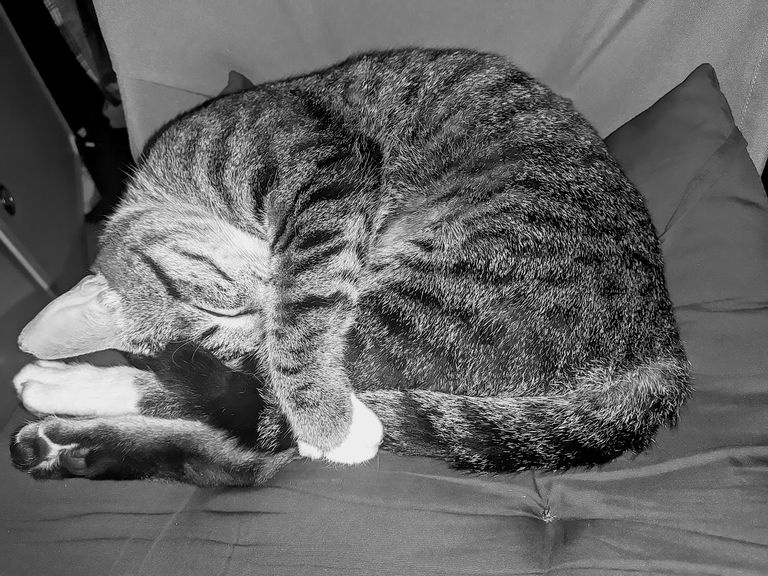 Thanks for reading and Stay safe always!
The photos used in this post are owned by me .

EARN BITCOIN CASH BY CREATING AN ACCOUNT HERE AND POSTING
n