Caturday With Yoda
Good Day!
This is Yoda, there was a time when I was looking for him and I spotted him inside a large plastic bowl just chilling. We usually put some of our vegetables there before but during that day it was empty.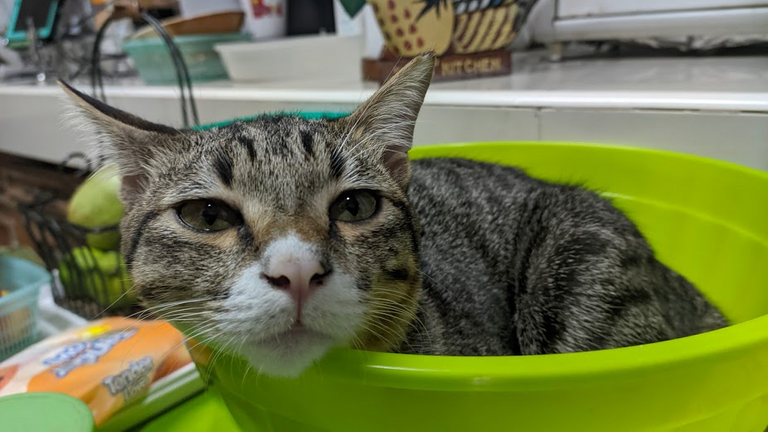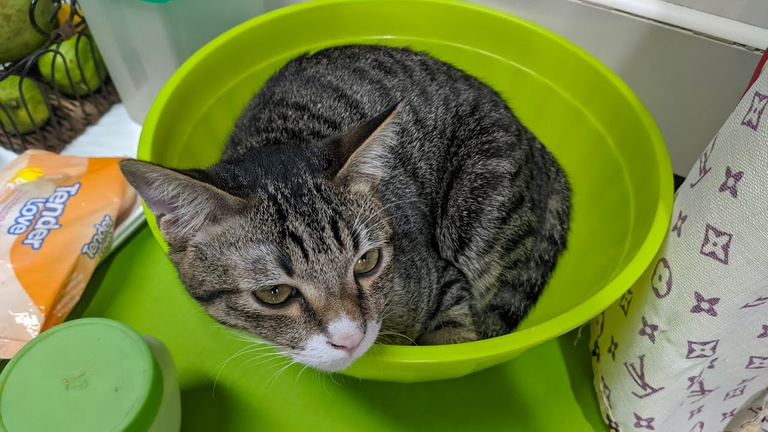 ---
I was just observing him and then after a few minutes he started sleeping inside of it.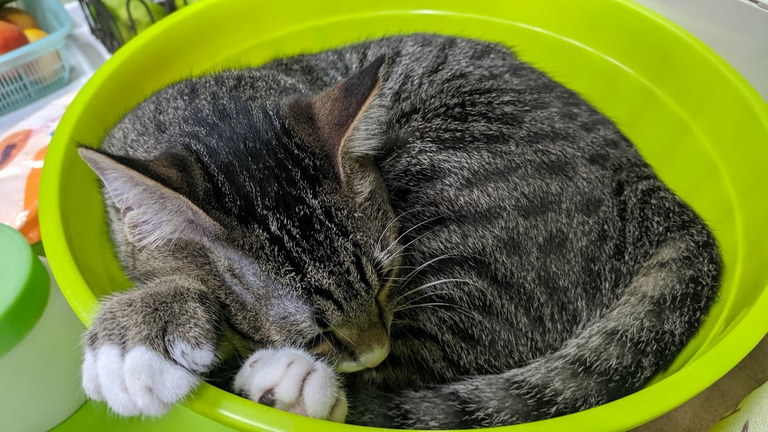 He also changed his position.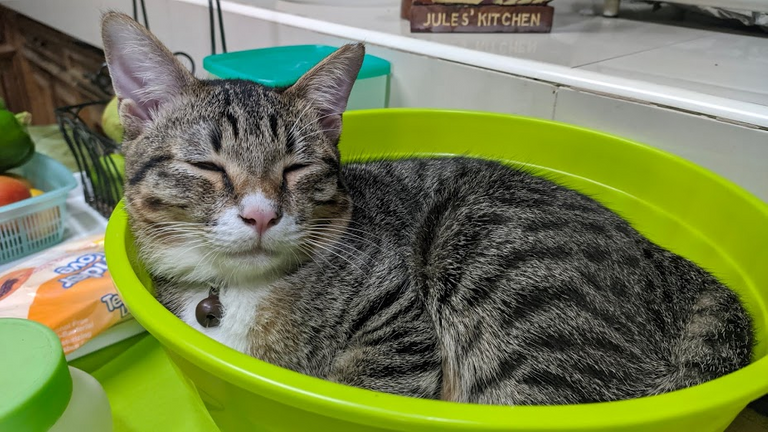 While our dog was staying in the couch, my sister decided to put them together.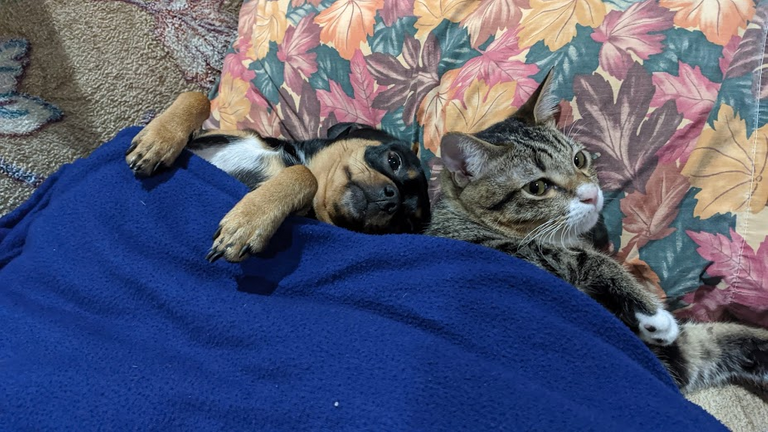 They're like what are you planning to achieve?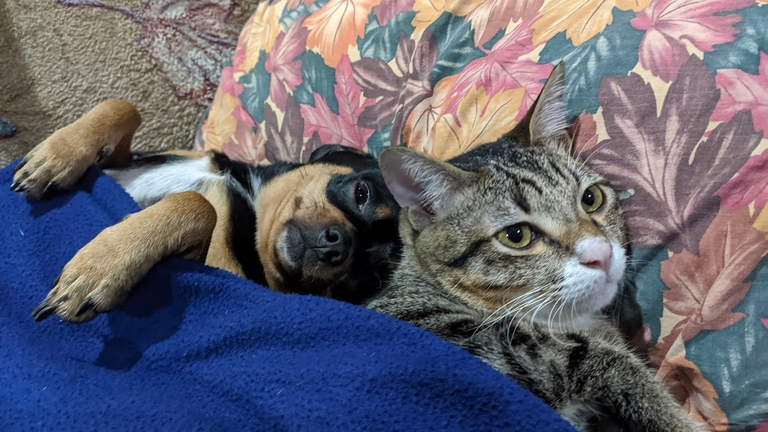 Little by little, Pierre our dog started to sleep while Yoda was still staring at us.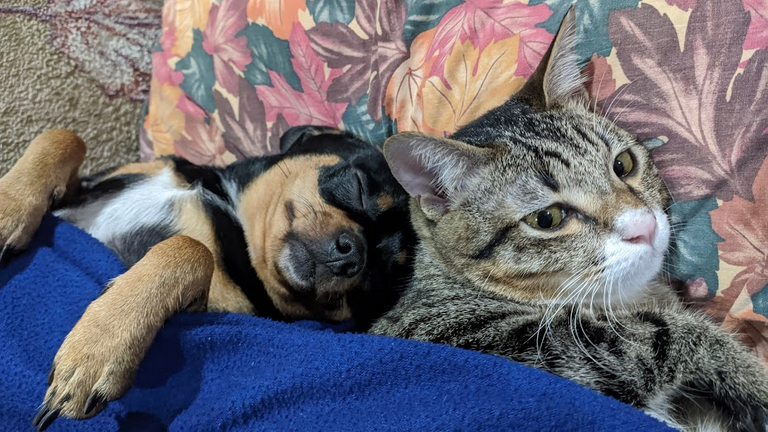 Eventually they both slept together while they were wrapped around a blanket.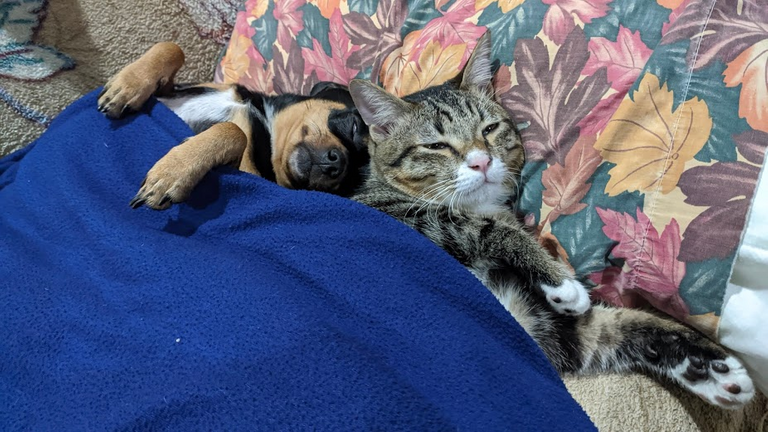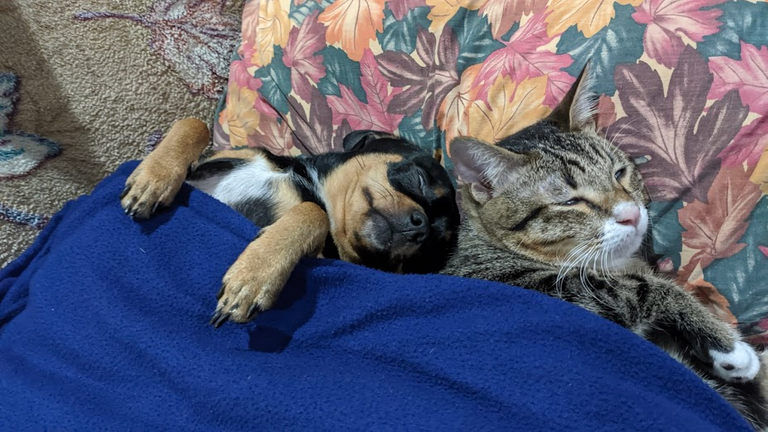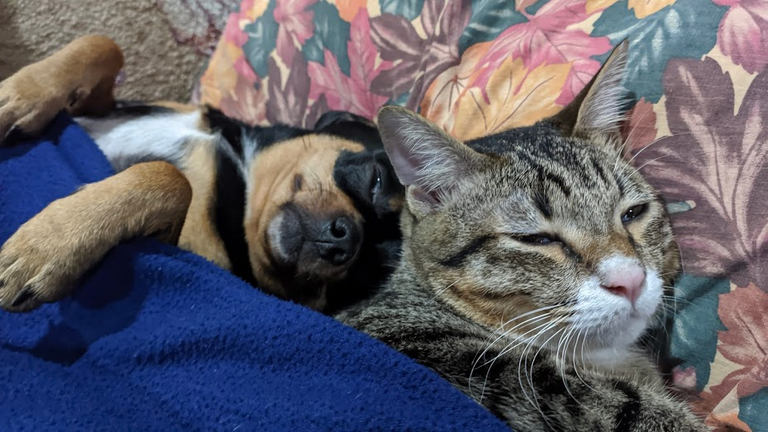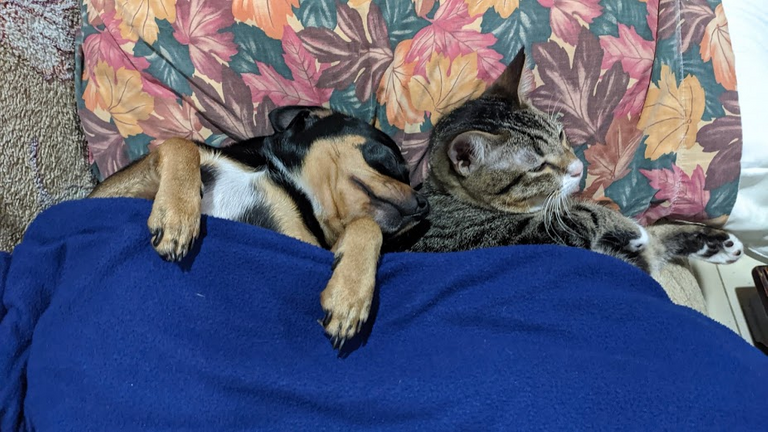 There came a time when Pierre wanted to play with Yoda but Yoda though of an idea. While Pierre was chasing him around he just went inside this box.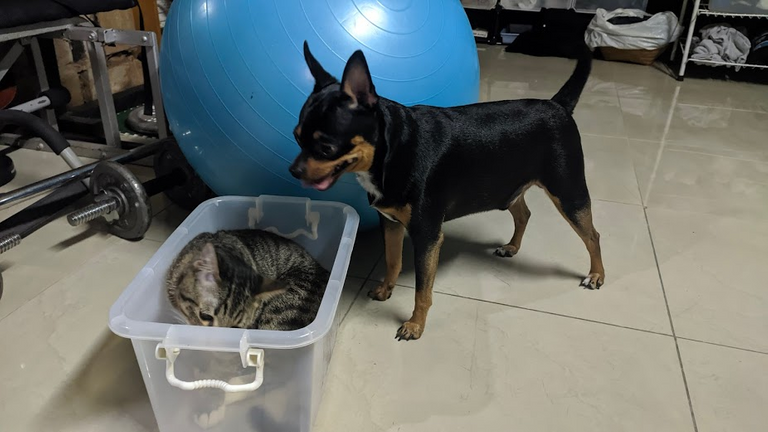 And he stayed there, Pierre was just staring at him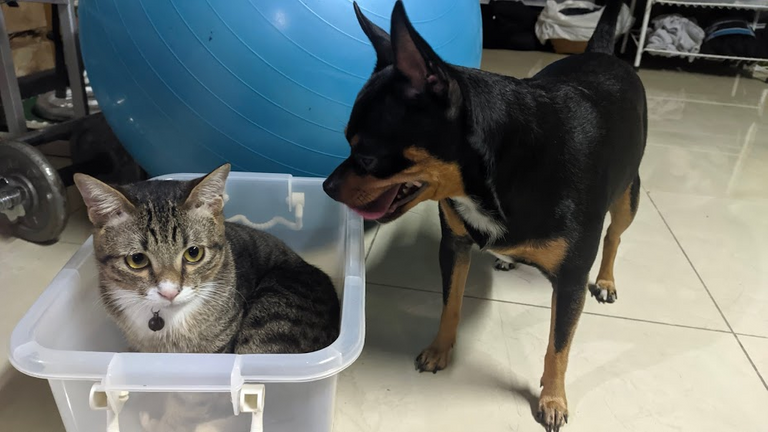 The funny thing was that he was just chilling in the box and he looked like he was posing.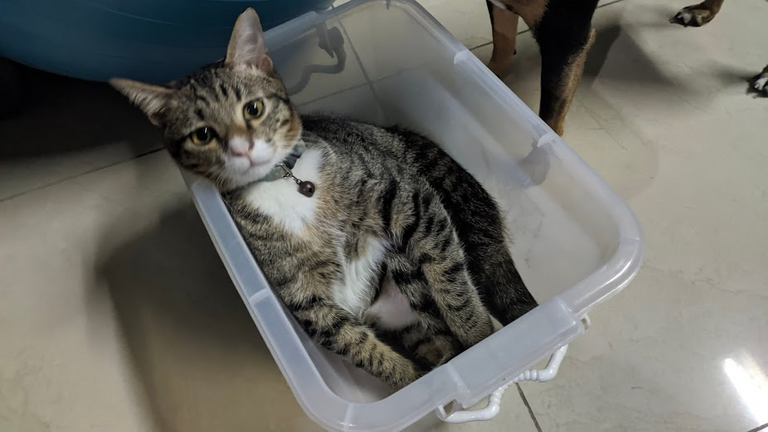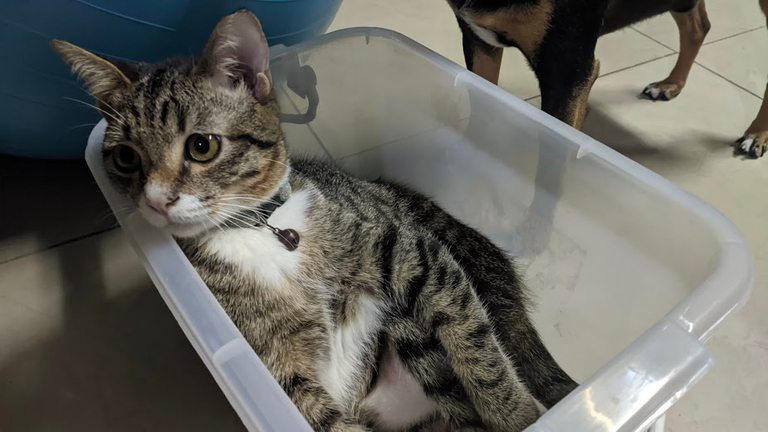 I went outside of my room and saw these two, Pierre really looked uncomfortable while the other one is enjoying his sleep.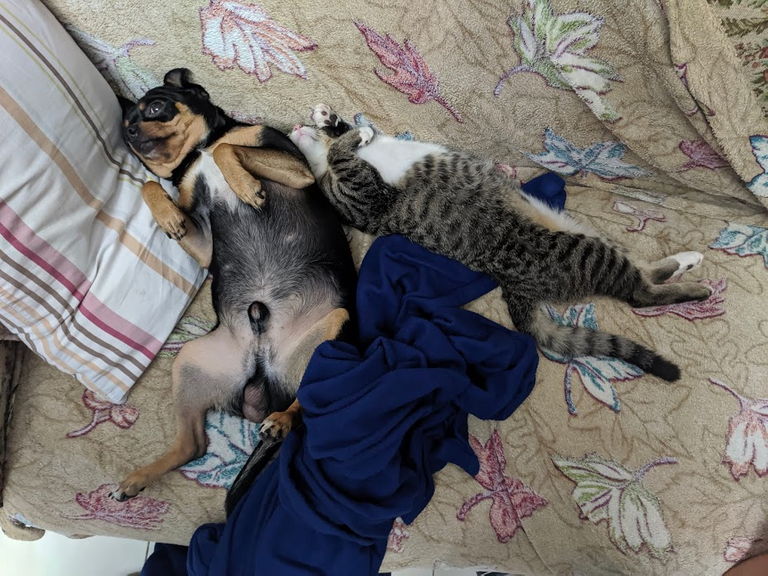 I tried putting a blanket on them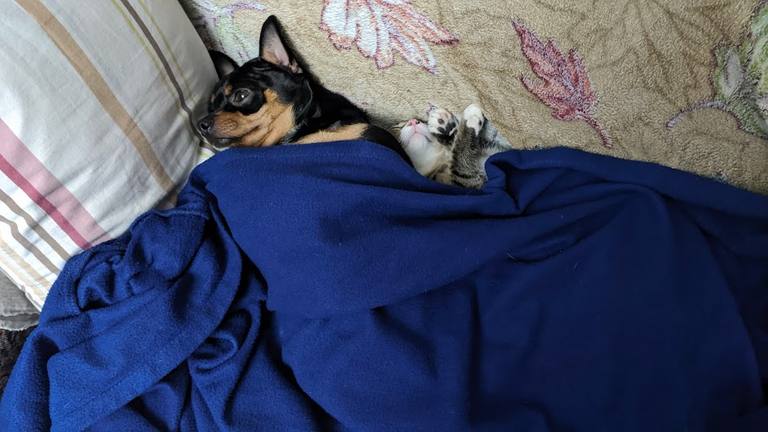 This guy was dead asleep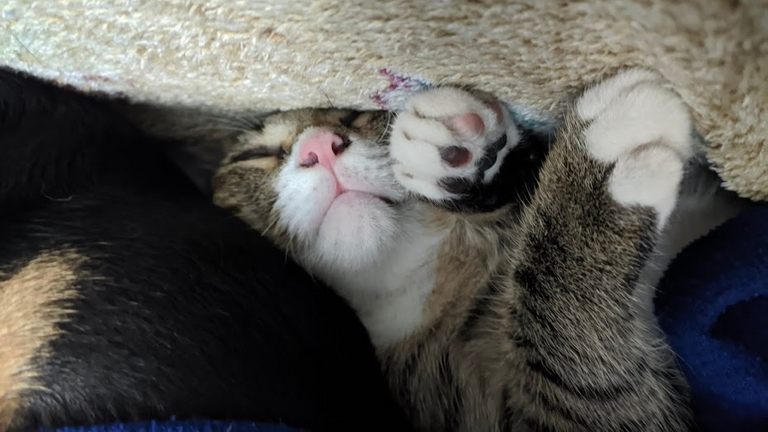 While the other one is questioning me. Having a dog and a cat is really entertaining. You will always be surprised to what they are up to. I really love that sometimes they take away my stress especially when I'm watching them or petting them.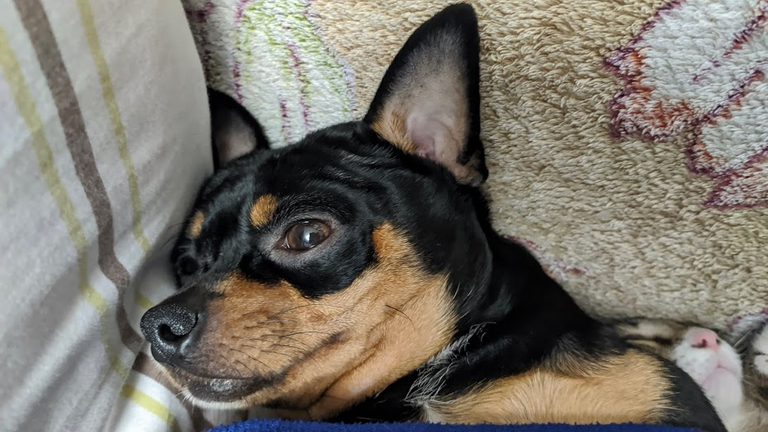 Animation by @zord189
---
---