How possible to be alone but not lonely? How does someone cope in this era of national self-isolation? A lady asked during a phone conversation yesterday evening. It was a serious discussion and I can sense unease feeling from her voice with a discussion on this pandemic that takes over every corner of the world and sending panic to every human.

The question is, how long will self-isolation last? Does anyone have an answer to this? 

According to what is happening in Lagos, Nigeria with over 21 million people, the state government lockdown schools, churches, public sectors, and begged private sector to join in enforcing social distancing and self-isolation for two weeks to watch the situation of things. The case of COVID-19 was less than 20 when the announcement was made and as at the time of this post, the confirmed case is about 35 which means its increasing per day and this might lead to an increase in lockdown days.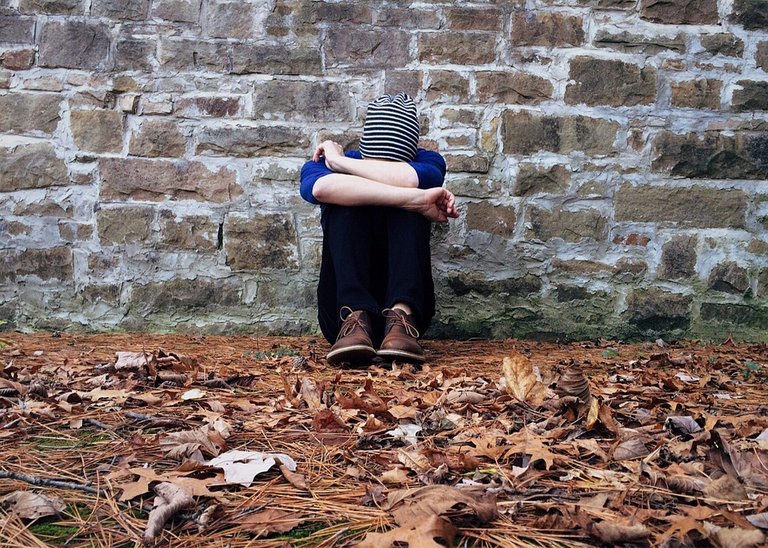 How Do People Cope In This Situation of Self-Isolation? 
Just less than a week of lockdown in Nigeria, people have started complaining and an environment that gives people pleasure and comfort has suddenly made people feel they are in prison. Is this house arrest, the lady complain via phone call. In her discussion I ask are you safe? I got a positive answer but with a clause, I am alone and I feel my mind has started reeling and I ask myself will I see my family and friend again?
At this juncture, from the psychology point of view, the news of COVID-19 has overwhelmed her and every of her thought is towards the pandemic and the brain interprets this to her mind, she began to feel symptomatic. She came to Nigeria recently from China (Schooling) and she felt this is the end of life for her because she already concludes its COVID-19 After close examination by the doctor, it was declared as a natural stress response that was triggered by the brain.
Note: When you begin to imagine a future in your alone moment like this, there is a possibility to have your brain introducing strange symptoms that look like what's going on around you.
Stop thinking about what will happen to the future in your lonely moment. Yes, I'm not a doctor but the experience is a mother of invention they say.
Do you know that the physical state of being alone has very little thing to do with you feeling lonely? Let me explain:
Loneliness is not pathology is just like a pang of hunger or thirst and it is a biological signal which is an external signal from our body that tells us, something is going wrong with our surroundings or environment. 
You agree with me that if thirst or hunger is not resolved it may lead to something serious, so also is loneliness but the fix is not straightforward of being with people. You think been with people can kill loneliness? Okay imagine keeping two lonely people together, will they like themselves? 
The worst thing that can cause deeply unfriendly is loneliness and the more you sustain it, the more it activates avoidance mechanism in your brain system and you begin to mistrust everyone close to you and withdrawing begins. 
Loneliness is a tricky player on your mind and this will cause a serious toll on your physical health even when the world is free of a pandemic the record revealed 26 percent is the risk of early death as a result of loneliness
What Is The Solution?
Loneliness is a graveside but I don't want to create any drama around that path rather reveal the mind on what will help us as a community and friends. 
The Master Key To Ward Off Loneliness Is Finding New Ways To Regain Control. 
Friends, a sense of control is the most essential thing for everyone's sanity. I understand Corona Virus cases keep increasing by the day and how we prevent ourselves today may not work next month, just from my head knowledge and we are all thinking this is a scaring situation in our mind, but the moment we lost control of our senses, the situation becomes complicated. Step to follow:
1. Think Now, leave the future alone. It is now you can control your future. Plan ahead of time, look around what you can get to plan for your future and do the needful. Think of the food you will eat, decide to eat it, your sense of stability is important. Do you have a meeting? Organize video conferencing and let your normal live continue. Never stay grounded. 
2. Manage Your Anxiety: It's normal because of news all over the social media about COVID-19 on the symptoms you on own may start to find yourself more vigilant with someone close to you and you will be more conscious about anything that happens to your body. You become yourself, doctor, checking if your throat is scratchy. It's normal but control your anxiety. 
3. Consider Virtual Exercise: Do you have a scheduled, routine of what you do per day? Do you feel you can find virtual happy hour with friends through interaction? 
Friends, get yourself a rest, it's not about the medium the communication is made the key to virtual socializing is your interaction. 
90 percent of my friends are through social connection and it is your kind of genuine self-disclosure that can help you ward off the terrible effects of loneliness. 
Inconclusion, social media platform is available for you too relate with people from the different nation of the world, don't be bored, free yourself and interact with people of like mind. Social media belonging makes you learn experiences, skills, and understand ways to make a living in this remote world we find ourselves. 
Do you need help? 
Visit us: https://t.me/Uptrenndafrica

https://t.me/Uptrennd
https://t.me/UptrenndEspanol



---
We are the home of crypto, the most engaging social media platform.