There are important developments in the cryptocurrency market. Some cryptocurrencies are doing great work, announcing new updates and new projects. ETH and BNB in particular are doing great things and they are heading towards the top by showing that they are strong. DOGE, on the other hand, broke all-time records, rose to $ 0.7 and found itself among the top 4 cryptocurrencies by market cap.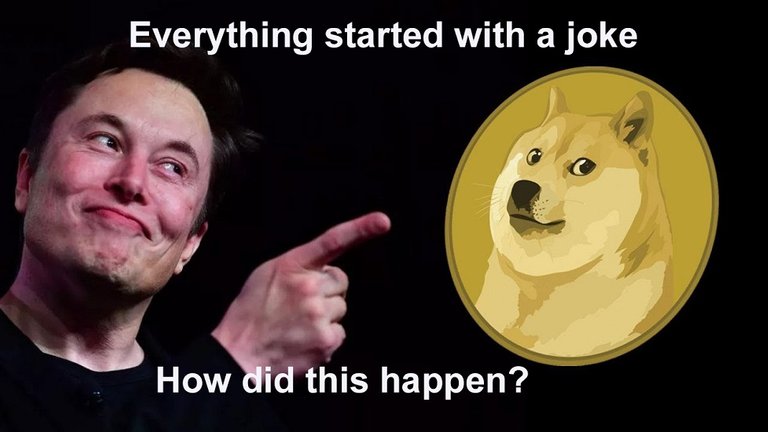 Elon Musk's tweets about DOGE are followed by approximately 53 million people and many press. In addition, every tweet he sends is published by news websites. When we think about it, more than 100 million people see his tweet. For this reason, every tweet he sends about DOGE attracts great attention and causes his incredible rise for DOGE.
I think he sent his first tweet in July last year.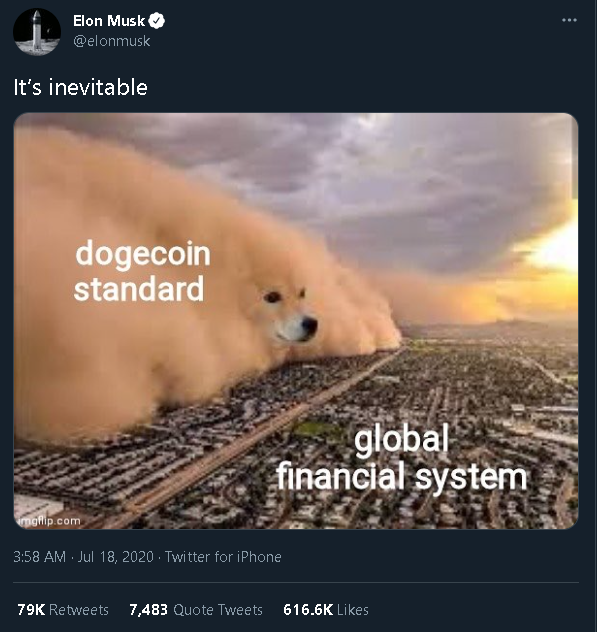 Source
Some of his next tweets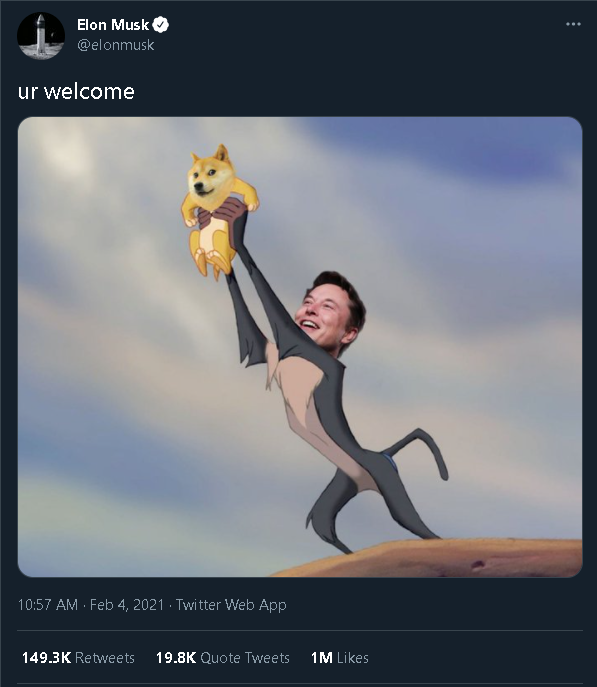 Source

Source

Source

Source
As a result, DOGE has become the 4th largest cryptocurrency by market cap, with an incredible rise. This rise has been quite surprising for me.Those who invested in DOGE by taking a big risk have really made an incredible amount of money. Investing in an asset that doesn't have any features, infrastructure or projects is really a big risk. If you take big risks, you will either win a lot or lose a lot. First of all, I would like to congratulate those who took this huge risk and won.
Elon Musk hosting SNL (Saturday Night Live) this Saturday
Elon Musk announced that he's hosting Saturday Night Live on May 8. And he said he would talk about DOGE there too. This has been welcomed by investors and is likely to continue to rise until then. Many investors think it will exceed $ 1. Perhaps it could exceed $ 1 on May 8, according to what Elon Musk will say on the program. This is totally my opinion, your opinion may be different.
To Invest
In fact, when I examine the developments, I think investors are not investing in DOGE, they are investing in what Elon Musk says. This is totally my opinion, your opinion may be different. Until now, I have never invested in DOGE. Will I invest in it in the future? Never. I think it's crazy to invest with just one person's word.
I do research before investing in an asset. That's why the infrastructure, features, roadmap and future of a cryptocurrency are important to me. If I can see the future in a cryptocurrency, I trust it, it doesn't matter who says what. An asset that already has a strong infrastructure and features will definitely gain value. That's why I usually invest in coins like BTC, ETH, BNB, ADA, HIVE, LEO and CUB. Of course, there are other coins that I have invested in, such as CAKE, XTZ, AVAX, and they promise a future.
In short, taking big risks is not for me. But anyone can take greater risks. Everyone's own choice. But do not forget! Big risks can make you earn a lot, but when the time comes, they can make you lose a lot. Everything could have started with a joke, I hope it doesn't end badly. The choice is yours! serious and promising assets will be in better positions in the future. Assets such as HIVE, LEO, and CUB are promising and are growing even more with new features. For long-term investors, the feature of an asset is more important than its price. It's like that for me. Long-term investors know that even if the price of the asset they invest in is low today, it will rise more in the future. I am also one of those who invest in an asset's feature, not its price. They'll be higher anyway in the future.
My advice has always been to make long-term investments. Research and review! Do not make desperate investments. Invest in assets and programs with a future. HIVE, LEO and CUB are promising cryptocurrencies. In addition, when we look at CubFinance's road map, important updates will come. I think more investors will join with these new updates. TVL on CubFinance may increase 5-6 times in the coming months.
Posted Using LeoFinance Beta