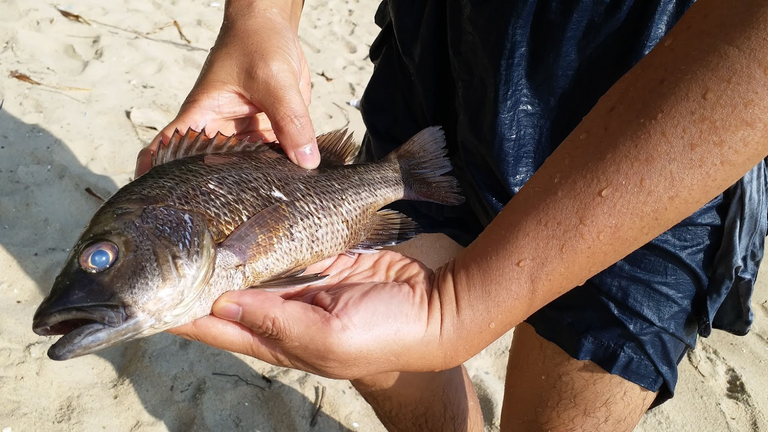 I went swimming in the ocean today.
And while I was coming out of the water, the water was very shallow and I saw a fish still swimming on the shoreline.
I quickly used the water to push the fish out of the water.
And the fish was driven to the sand.
My friend picked it up and there it is!
It's a bream.
We took it home and had fresh fish for dinner.
我今天去大海裡游泳。
當我從水里出來時,水很淺,我看到一條魚還在海岸線上游泳。
我很快將魚從水中推了出來。
魚被趕到沙灘上了。
我的朋友撿起了條魚!
我們把它帶回家,吃了新鮮的魚作為晚餐。
It's a great day,
Rosa
@rosatravels