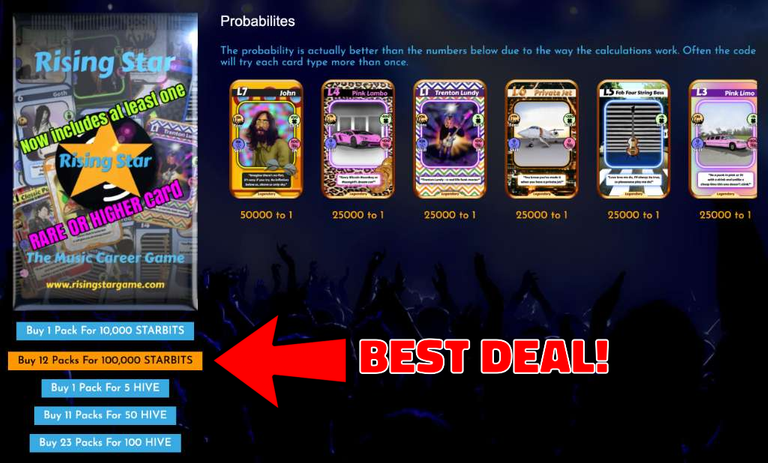 We have added some new purchasing options for multiple packs with a bonus depending on which option you choose.
The best deal is 12 packs for 100,000 STARBITS as the STARBITS price seems fairly stable around the 0.00050 HIVE mark and you can often pick them up for a little less at certain times of day.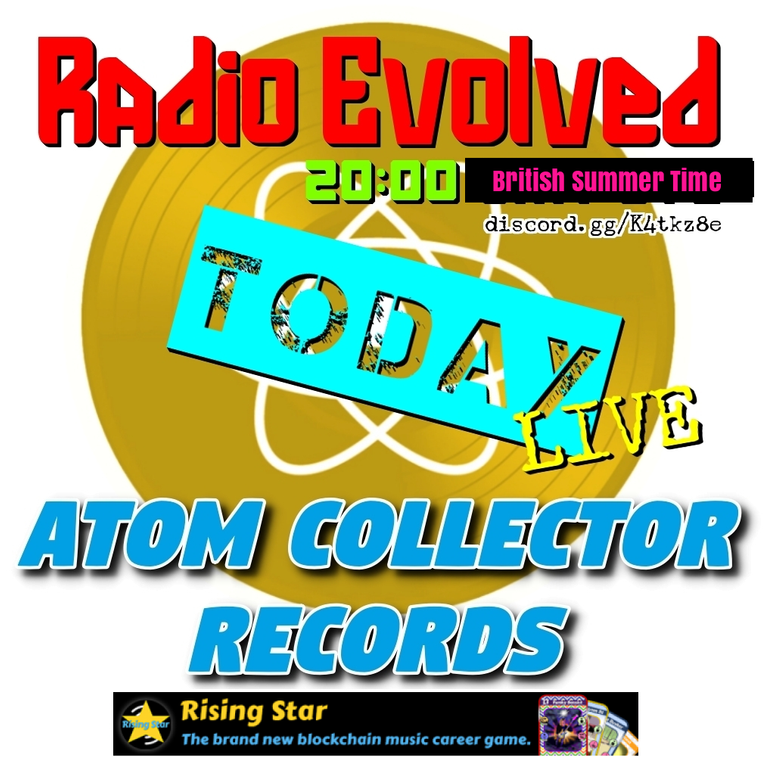 As well as the usual weekly show tomorrow we have an extra special album launch show today.
@winkandwoo's brand new album has just been launched and we will play the whole thing from start to finish. There will not be any Rising Star prizes. This is a laid back show where we all just kick back and enjoy the album and chat in the Atom Collector Records discord server.
Hopefully we will see some of you for the show later.


Rising Star - Play For FREE, Earn Crypto & Tradable NFTs on HIVE!