Hitch a Winged Lift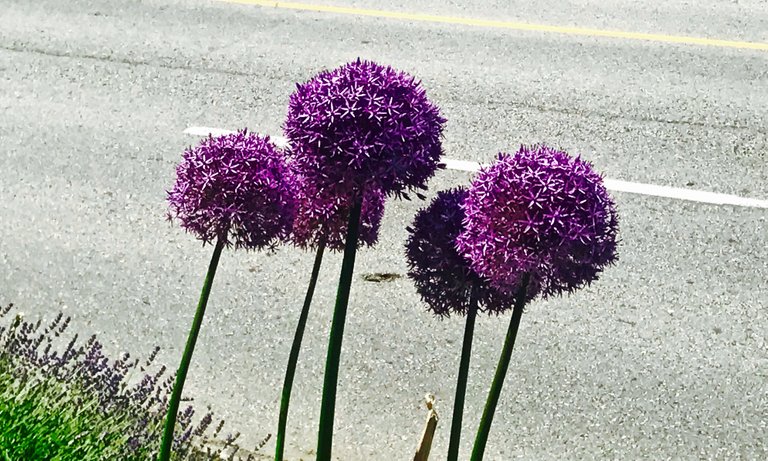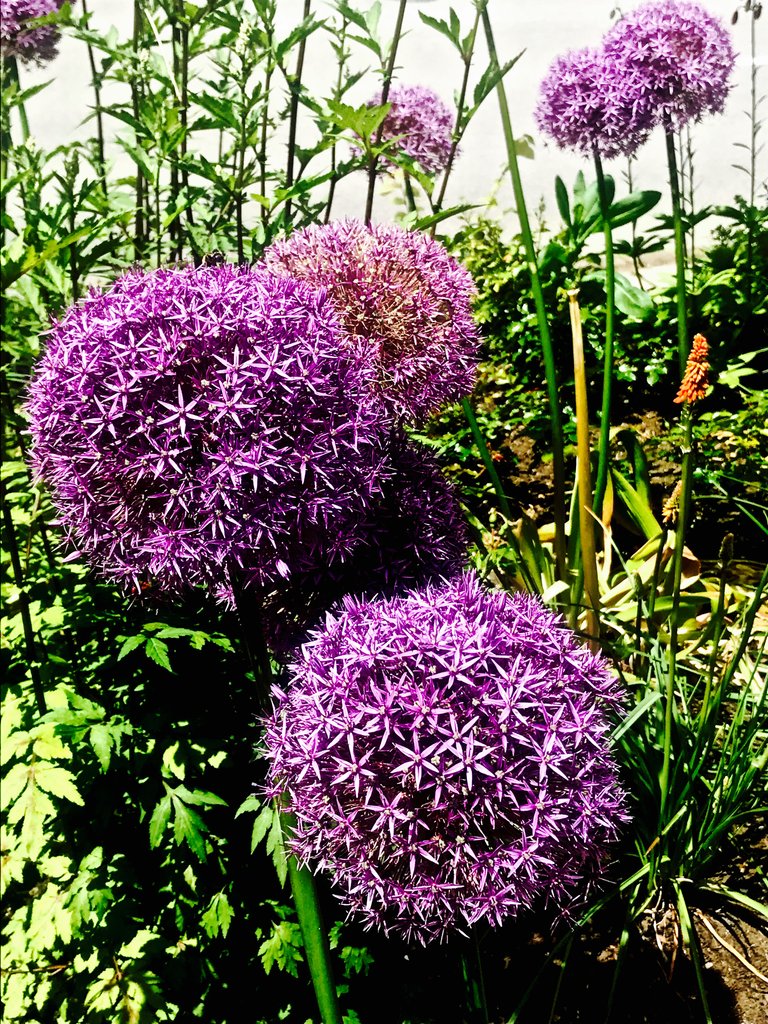 purple allium
starlets sit by the roadside
hitch a winged-lift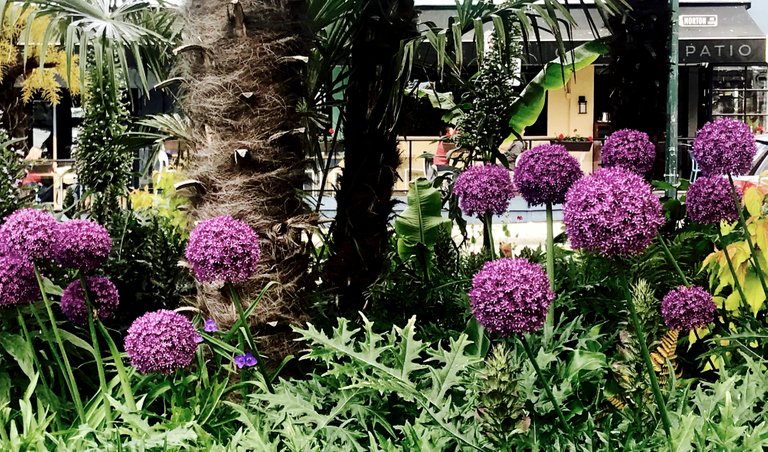 These alliums, also known as the giant onion, are the fleur-du-jour here in Vancouver. I wonder if that is because they are a favorite with the bees and other pollinators, or if they were on sale.
Whatever the case, they are everywhere this growing season, and yes the bees are not turning them down for a sip and a lift.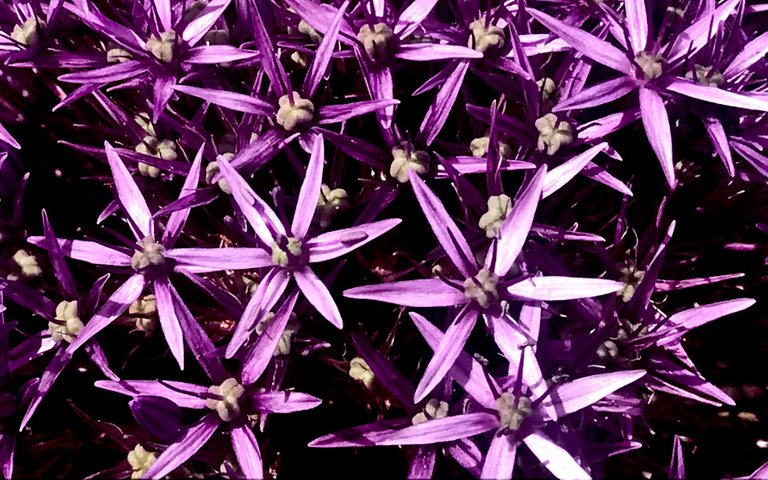 giant onion
a bee's view gets lost
stars in her eyes
There is more to see in Vancouver than giant onion flowers. But hey, we do have giant onion flowers. Tell ALL the bees. Soup's on.
We also have the Sylvia Hotel, one of our few heritage buildings and vertical gardens in the city.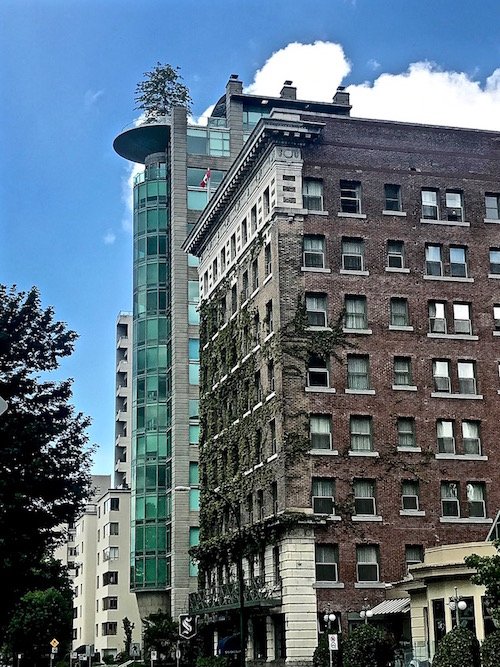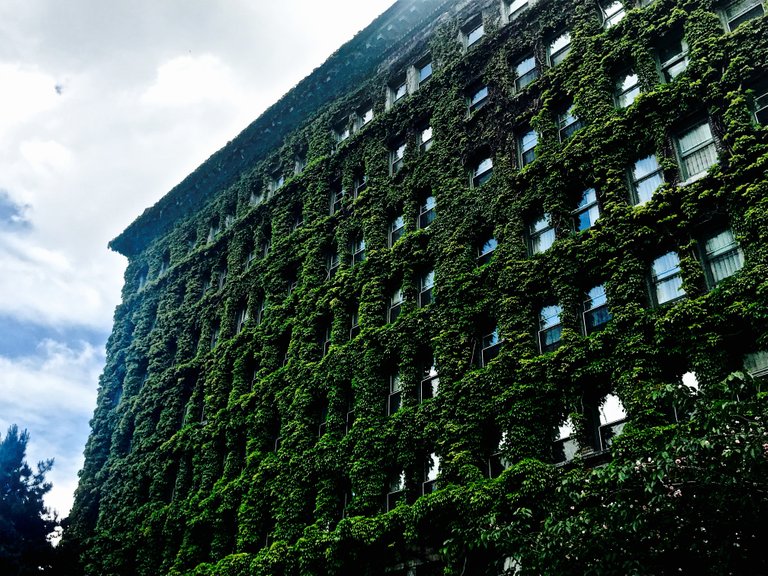 Come fall, its facade is autumn done to the max. the ivy may be invasive but it knows how to throw a party.
The building behind is famous for having a tree on its roof. The original tree died last year and so you are not looking at the original tree. The running urban myth is that every celebrity who is rumored to live in Vancouver lives here, from Bryan Adams, to Peter Gabriel, to Sarah McLachlan. They must all flat share.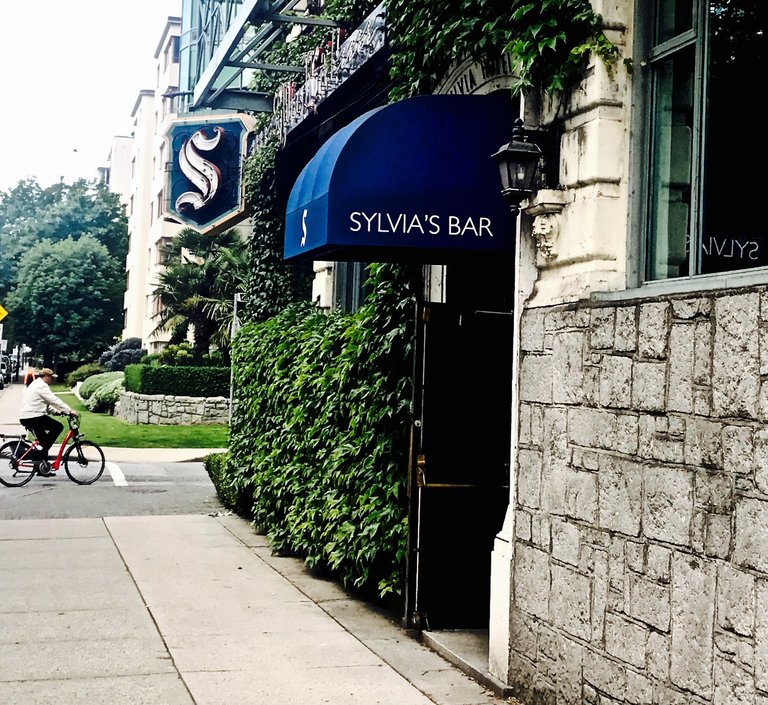 On the bottom floor of the hotel, you will find its restaurant and bar. In addition to some of the best views of English Bay, you can watch real-life Vancouverites drink far too much while they listen to tourists talk way too loud. The menu is uninspired unless it is wine but the experience is one of a kind. One of my favorite places to hang out. Go there.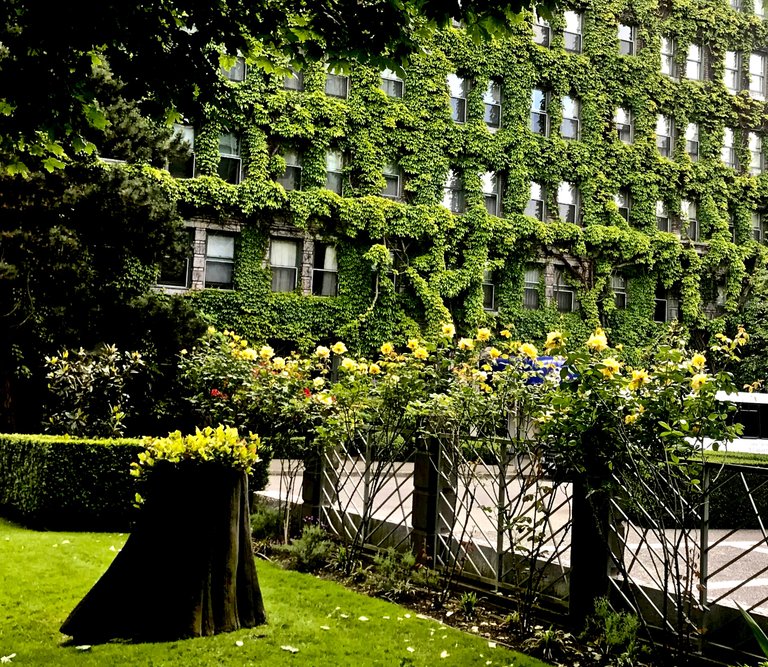 I will sign off with a shout to @tatoodjay and a flower.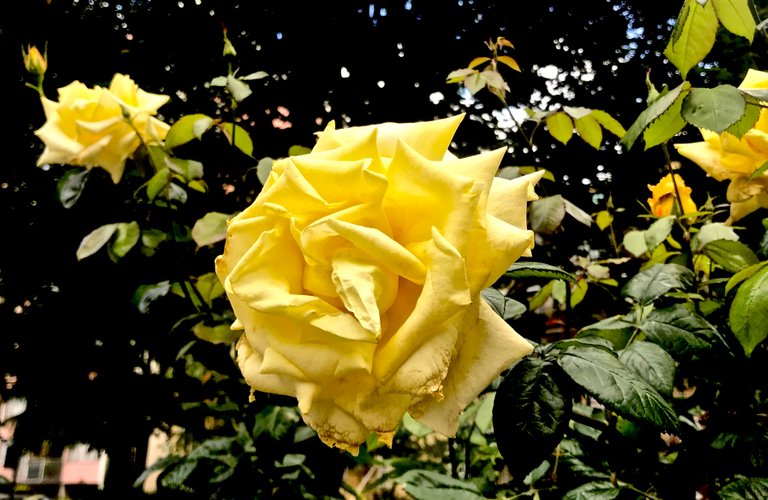 It was a hot day and the flower was feeling it. But despite its ruff edges, it hung onto its beauty and scent. It's good to be a rose. Even when you lose your​ looks, you're hip.
(Did you get it? Did you get it?)
All photos are my own.