The second of the three spurious chorale preludes to the Christmas choral "Vom Himmel hoch da komm ich her" is the most virtuosic of the three. It feautures a concerto like accompaniment played by the hands to the choral melody played by the feet. As in the first variatio of the canonic variations on the same choral melody by the 'real' Bach (BWV 769) the descend of Christ is depicted with numerous descending scales. The choral melody is played in long notes against all these rapid movements of the hands.
The composition looks perhaps a bit daunting at first sight, but it is not as difficult as it looks. And once you'vr mastered it, it is quite a satifying piece to play. It is a solid and festive start of any Christmas service.
The recording was done with the Hauptwerk software and the sampleset, made by Voxus, of the Müller organ in the Sint Bavokerk, Haarlem (http://www.voxusorgans.com/en/product/haarlem).
Score: http://partitura.org/index.php/johann-sebastian-bach-vom-himmel-hoch-da-komm-ich-her-bwv-anh-ii-64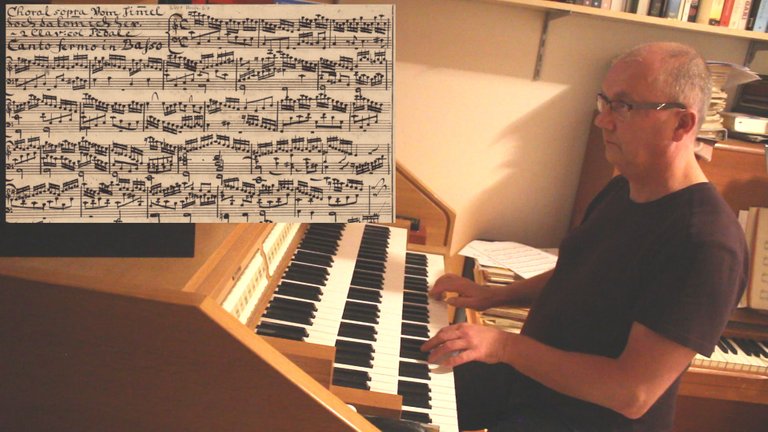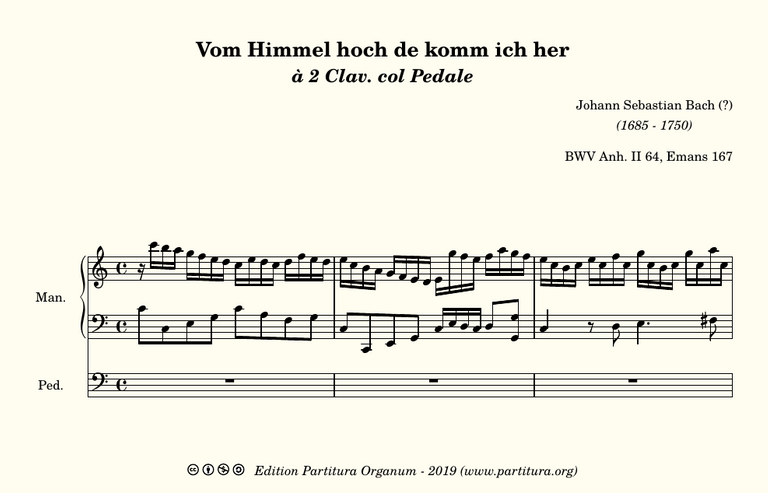 ---
You can support me using Steem Basic Income

---