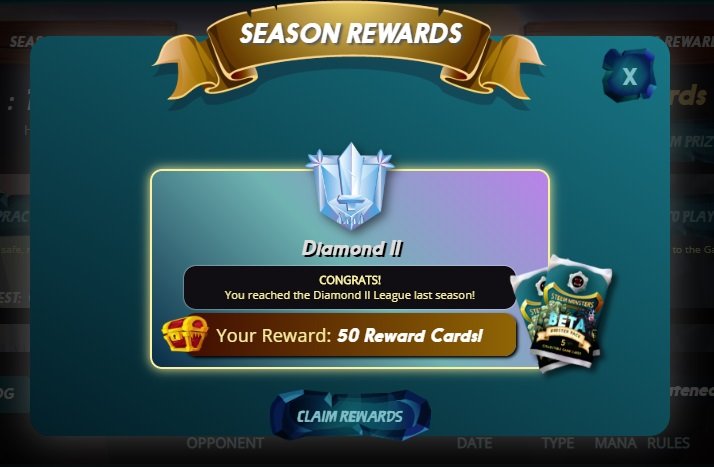 Hi dear pals, yesterday we finished this tough season of Spinterlands, I'm happy for my final clasification in Diamond II, close to the level I use to end (usually between 150 and 250 in the ranking).
The rewards though weren't so good as in other seasons, even having activated two potions, one legendary 25% potion and the other a gold potion of 100%. I only managed to get one common GF and one rare GF. I'm expecting to get better cards with those potions.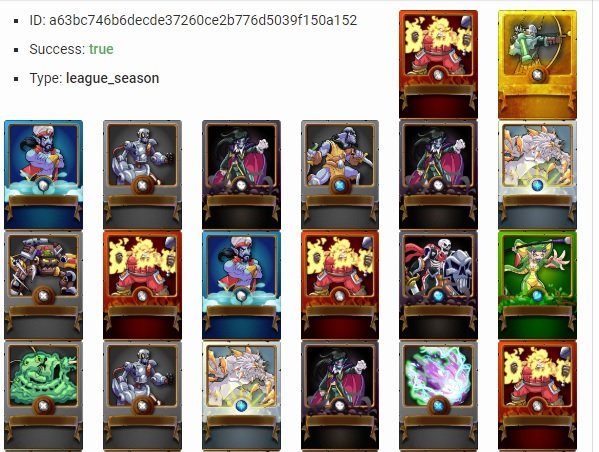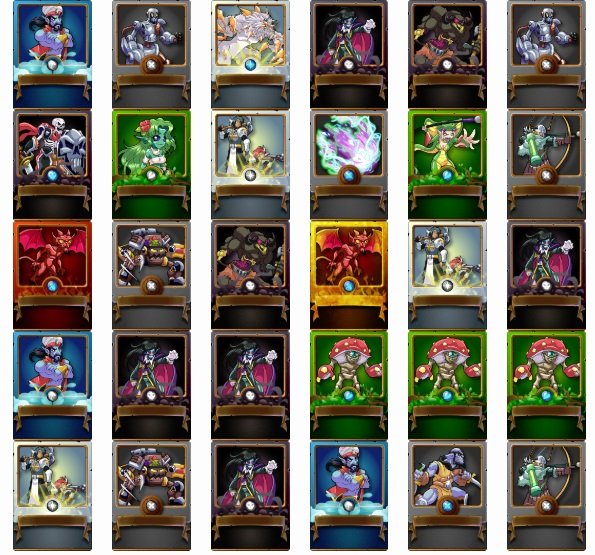 The importance of the GF have increased a lot with the implementation of DEC, because you can farm a 10% more for every golden card. What's your opinion of the potions, in your experience they worth it?.
See you on the battlefield pals!, good luck to everyone.