City Geese
A spring walk around Bend Oregon a few days ago led me to some feathered friend photography. Armed with just my standard 18-55mm lens on my Nikon D3300 here is what I was able to capture.
Since I didn't have my telephoto lens with me I went ahead and cropped this shot down quite a bit to get a "close up". I did notice that this guy was wearing a little jewelry by sporting an ankle bracelet. 😀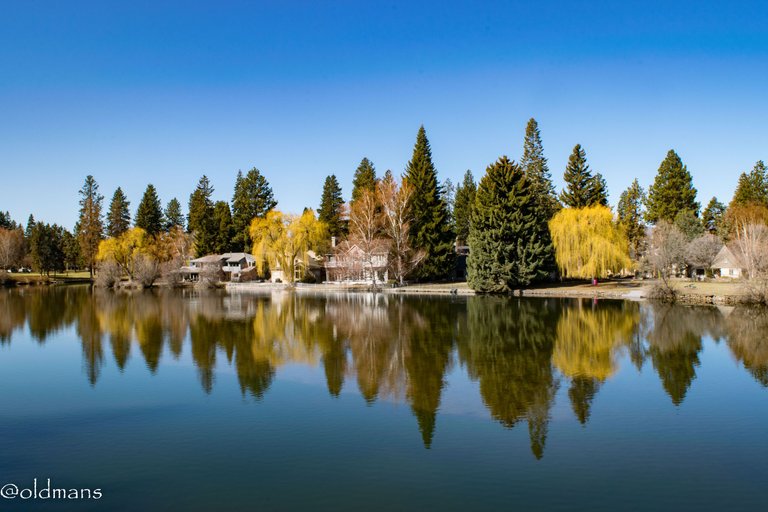 This is an image to give you a little idea of where these geese were hanging out. We are walking across a bridge over the Deschutes River. This part of the river has a small dam that forms the slack water you see here called Mirror Pond. Aptly named I might add. The little park on the far right is where the geese were.
---
---
Click images for larger view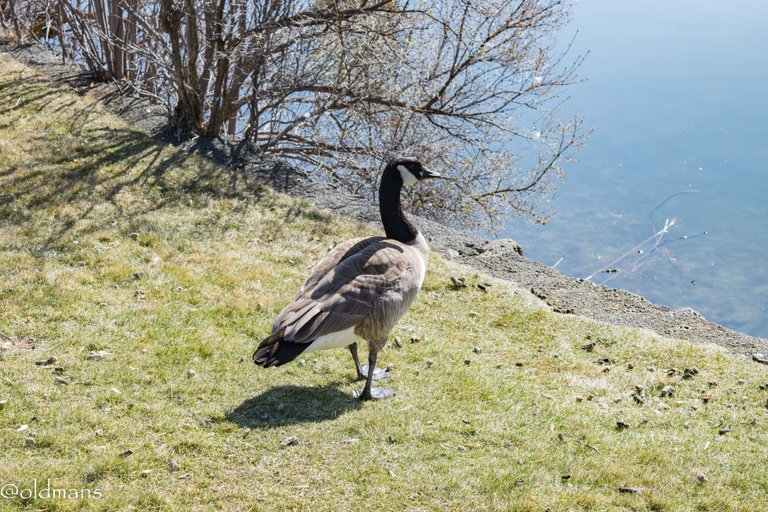 In the end I was able to get to within about 3 feet of this guy to get this picture. After that I gave him my thanks and we contimued on with our walk. 😀
Please feel free to make comments or ask me any questions about this post.
Photos taken by me, @oldmans, with a Nikon D3300 and some Lightroom post processing.
Please visit Pinmapple to see the locations of some of my other posts.
Thanks for looking and enjoy your day!
---
---