Jak už asi víte když mě čtete jedním z mých úkolů na tenhle rok je zlepšit se v angličtině. Dostal jsem na to jazykový kurz pod stromeček ale samotný kurz nemůže stačit protože by jste se měli cizímu jazyku věnovat víc než jednou nebo dvakrát za týden. Je dobrý poslouchat písničky nebo třeba radio v angličtině. A taky je dobrý číst i když nejlepší je samozdřejmě mluvit a třeba cestovat.
V Česku se dají koupit zjednodušený knihy ve dvou jazycích jedna stránka anglicky a druhá česky. Stojí to stejně jako normální kniha a když chcete ušetřit můžete si nějakou stáhnout třeba na Uložto nebo pučit v knihovně.
Taky už asi víte že moc nečtu akorát příběhy ze starý Prahy a Žižkova , nejlíp ty historicky skutečný. V angličtině teď ale čtu Sherlocka Holmese i když si musím hodně pomáhat česky psanýma stránkama. Ale je to fajn. Navíc to je i s poslechem a předčítáním třeba na dobrou noc :)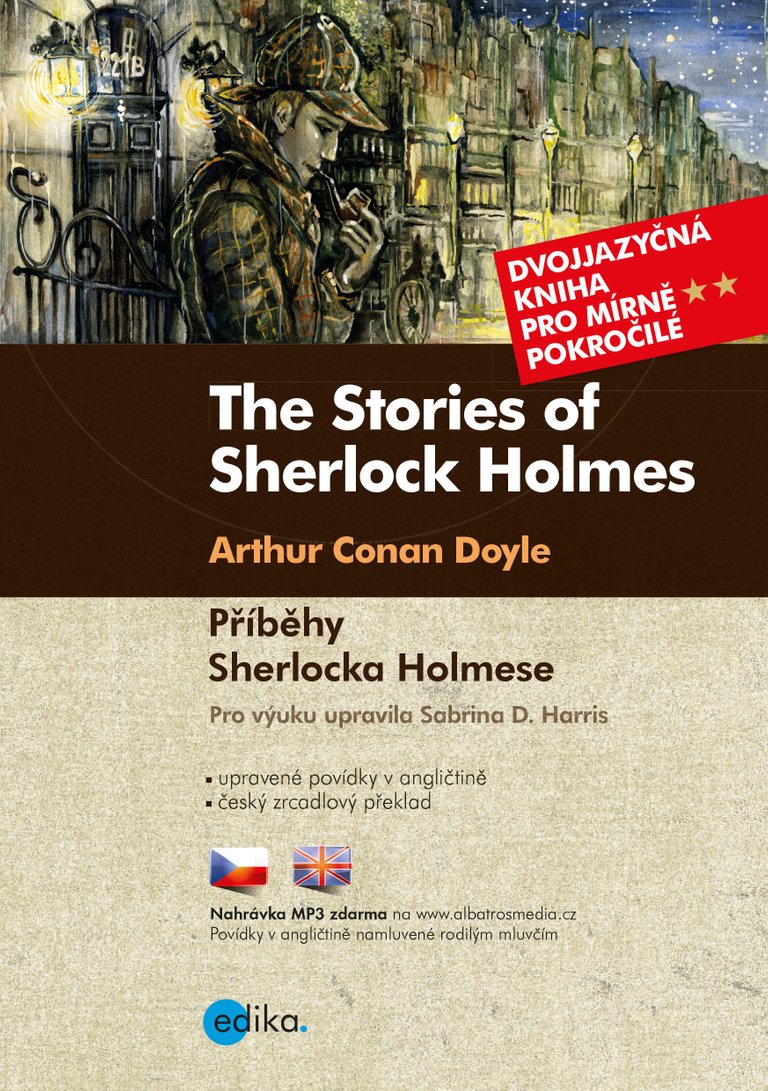 Vydavatelství Albatros
Rozhodně doporučuju všem co se snaží naučit nebo nezapomenout cizí jazyk klidně třeba ruštinu nebo němčinu protože dvojjazyčné knihy existují i pro ně.