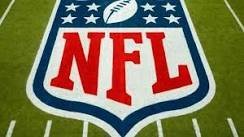 Just a quick update on the sweepstakes.
There has been 4 tickets sold so far and the hive has been transfered into savings, this will be drawn out one week before the Super bowl.
Confirmed entries so far
@summertooth
@senstless
@silversaver888
@knowhow92
Prize Breakdown
Super bowl winners 104 hive (65% of pool)
Runner-up 24 hive (15% of pool)
Team that makes to most sacks 32 hive(20% of pool)
Rules
Tickets cost 5 hive each
2 Teams max per account
winners will be paid 24 hours after the Super bowl finishes l
if two or more teams have equal amount of sacks then the team which has scored the most TD will be used as a tie breaker
If the season in cancelled because if covid 19 or other circumstances all entry fees will be returned as soon as possible.
What do I need to know
Well you don't actually don't need to know anything about American football, your team will be chosen at random with all the entries going into a hat.
I will put out regular updates as the season progresses, with a predictor league open to everyone for free with a weekly and season prize.