I have realized that since the beginning of the year I have dedicated more time to nature and landscape photography, besides product photography, but that I almost never include it in my posts, I have gone for a walk a little more because the doctor recommended it, to be a little more active with less sedentary lifestyle, but yesterday while I was at home thinking about what to do, I decided I wanted to go out and take some pictures, yesterday I had nothing to go out for, but I still did it.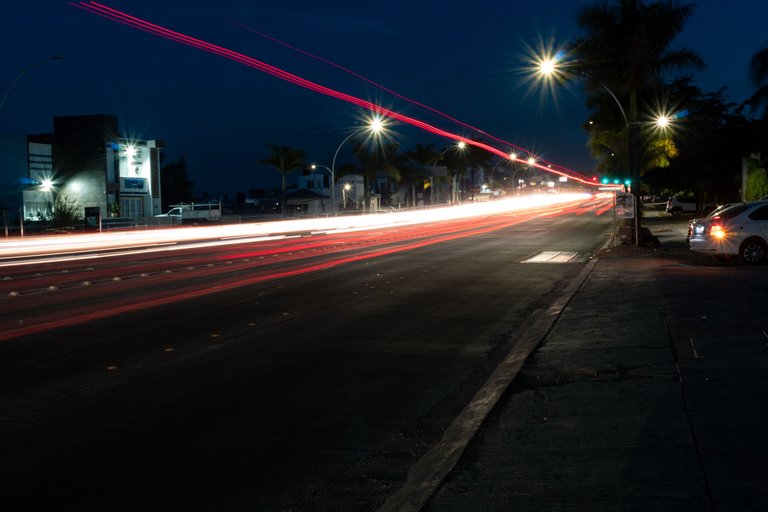 As I didn't have anything planned, I didn't take much of my gear with me either, not even the tripod so I could go lighter and dedicate myself more to what I really like, which is street photography, but that didn't stop me from taking long exposure photographs as in these pictures.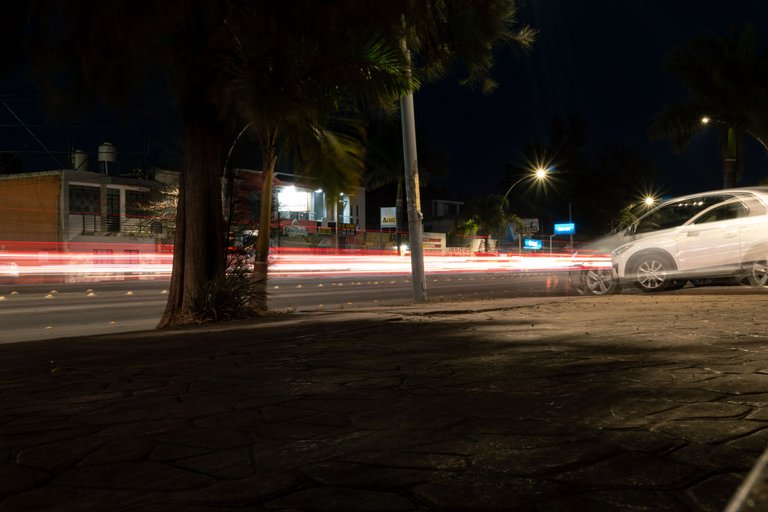 I don't want you to think that this is an activity report, because it is not, but I am very proud to have walked almost 7 kilometers in search of these photographs, it was exercise, and a moment of complete relaxation, the truth is that going out to take pictures makes me forget about stress and problems, I concentrate on what I am looking for and nothing else!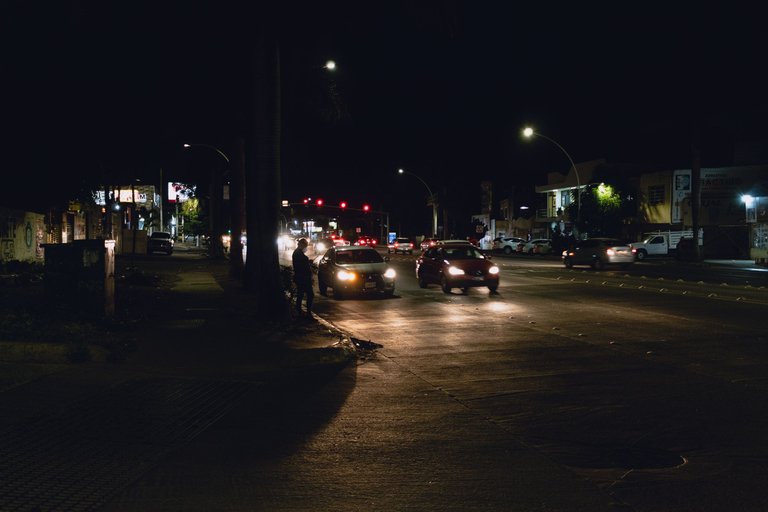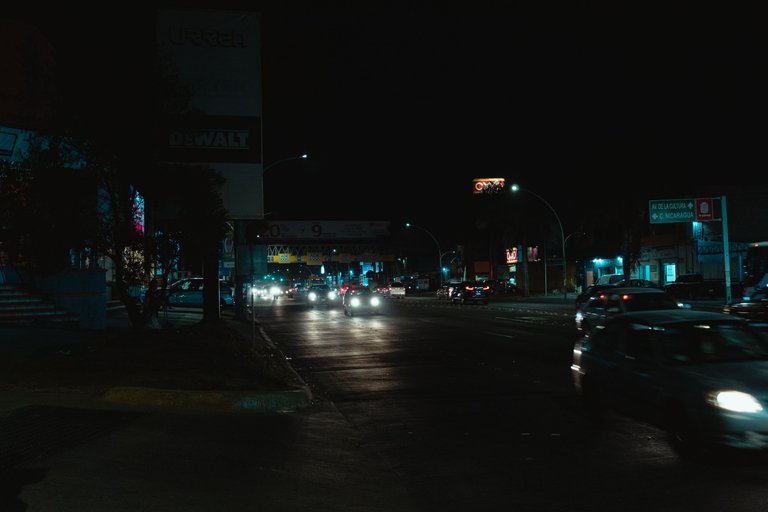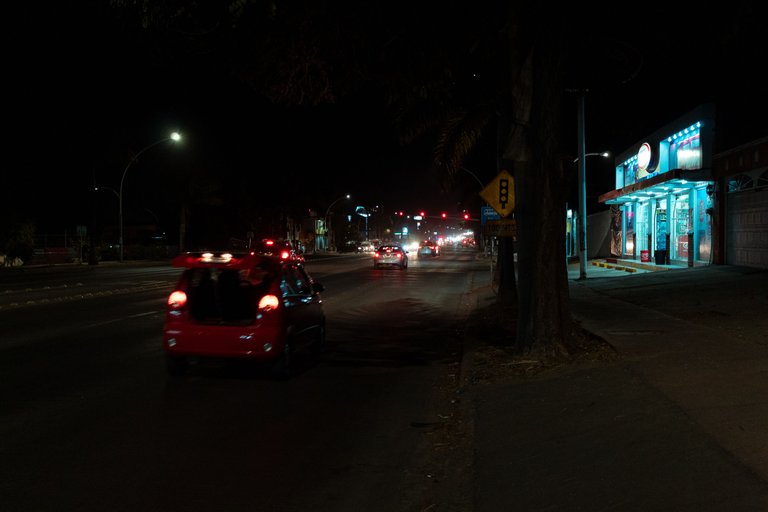 The part I walked through has one of the largest boulevards of this city, some parts are well lit and others not so much, some areas have a lot of movement and others are completely alone, and that is what I wanted to portray in these images.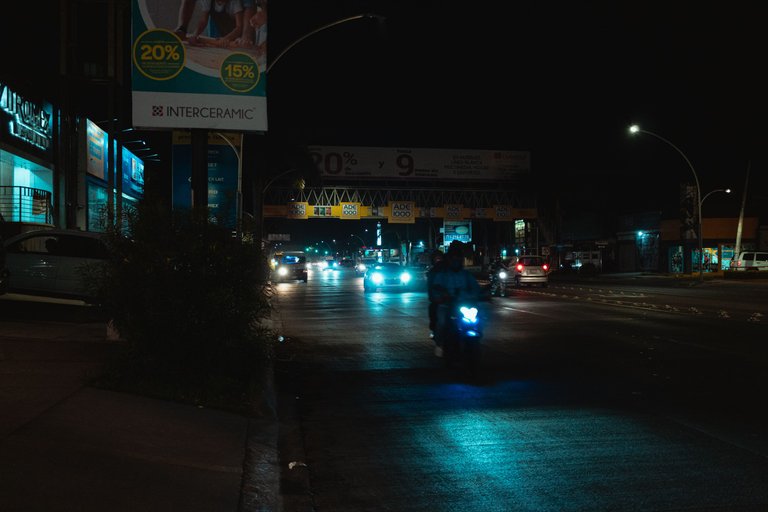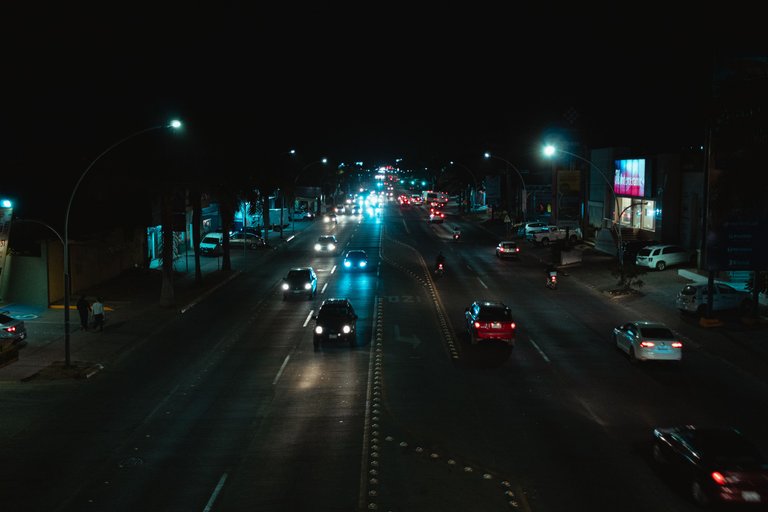 As you can see, today I didn't want to be too aggressive with the editing, I think my tastes are changing a little bit, it could also be that the pictures are missing a little more, but shooting by hand without letting the ISO go up too much is quite complicated, I think in a few days I will come back with more gear to look for some new images, also looking for a different schedule that maybe will be more convenient.
---
All photographs are my property, taken by me, @monster-one
---
Thanks for watching my post, see you in the next one.
---
---