Hello Hiveians
Being a sickle cell patient myself, anemia has been one of the challenges I have faced growing up, loss of blood and fatigue was very constant problem, but ever since I found out about pumpkin and its importance I have lived more healthy and better.
Fluted pumpkin is known to contain high amount of Iron and hence is an important blood booster. This has been proven both locally and medically. Pumpkin has been our number one vegetable in every meal we prepare in the house.
Most times when I suffer from anaemia my late mum often prepared the extract for me to drink.
You can chose to mix this with malt or milk as it makes it more appealing for one to drink.
Yesterday I prepared some vegetable stew with spinach and a very little quantity of pumpkin leaves we had left, knowing the nutritional values of spinach as well and thinking of having both leaves in a pot of soup 😂
The Ingredients were just the vegetables, tomatoes, onions and pepper.
I added no meat or fish as I wanted to eat the soup just for blood boosting.
In summary, I am more of a vegetarian and cherish so much of the nutrients and minerals in vegetables.
We always had vegetable gardens at our disposal, my late mun was a champion at growing those healthy seeds.
Hopefully when we are able to move in to a better apartment i will look into taking proper care of our a garden and these veggies.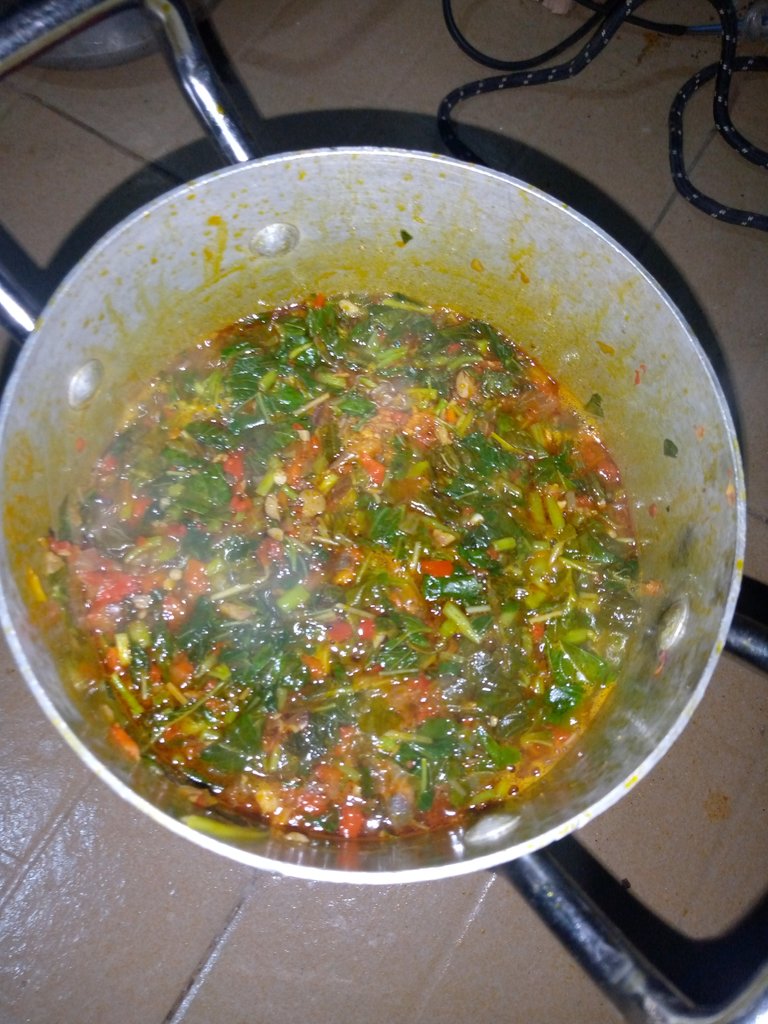 ---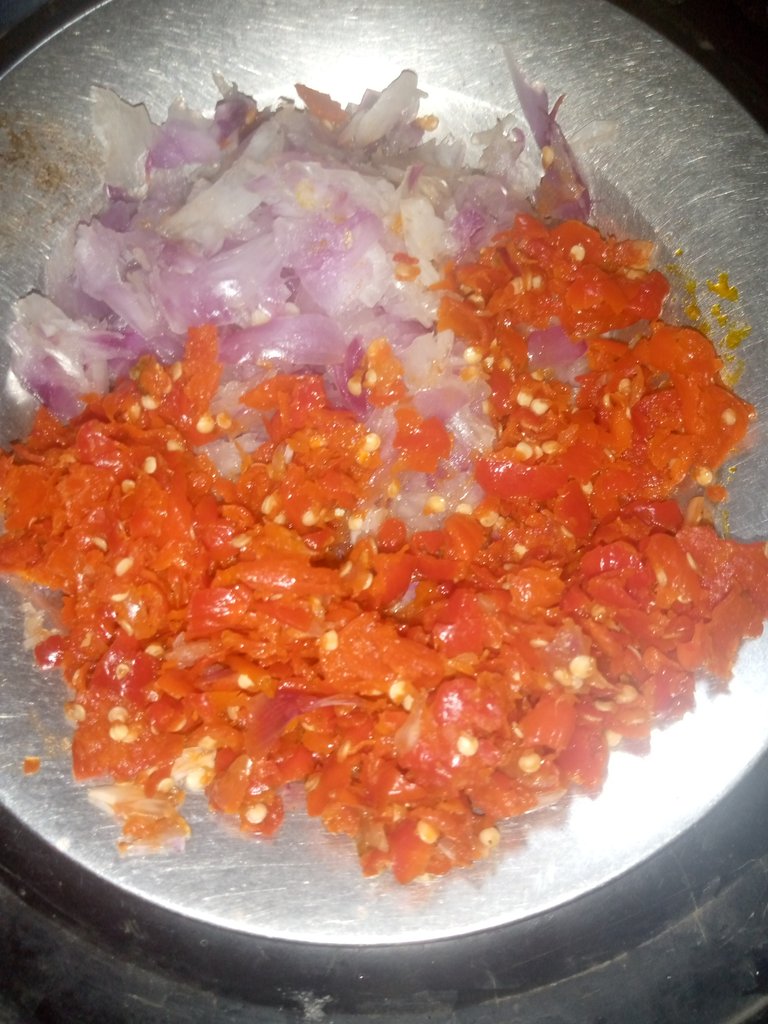 ---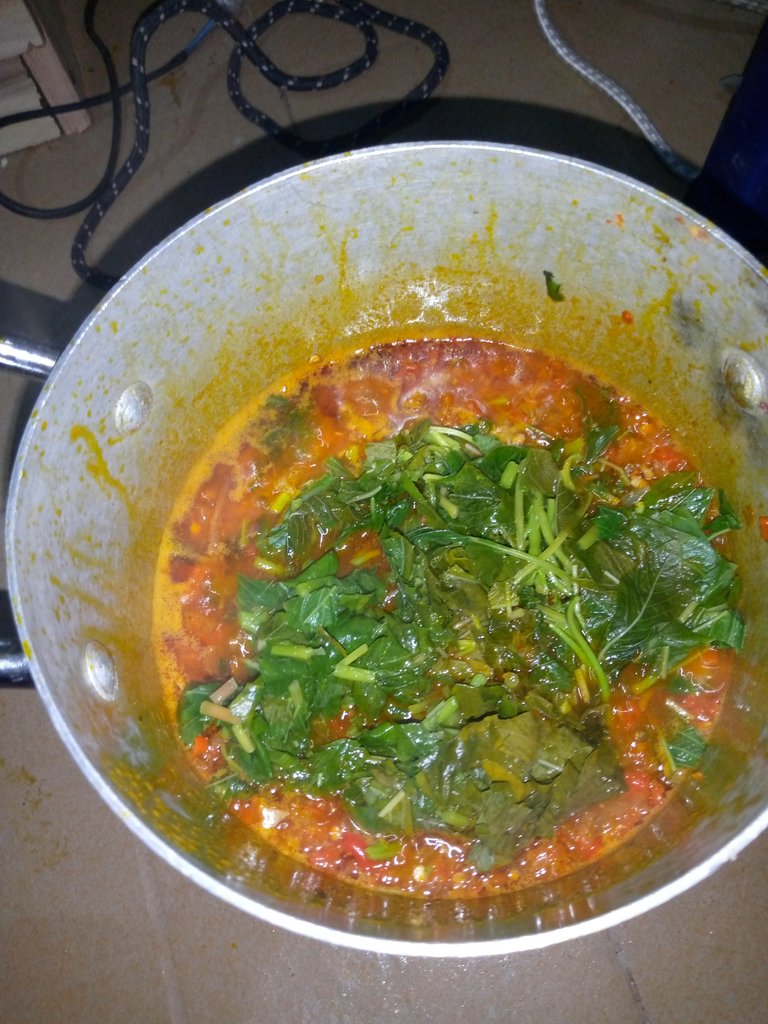 Thank you for taking out time to read this.