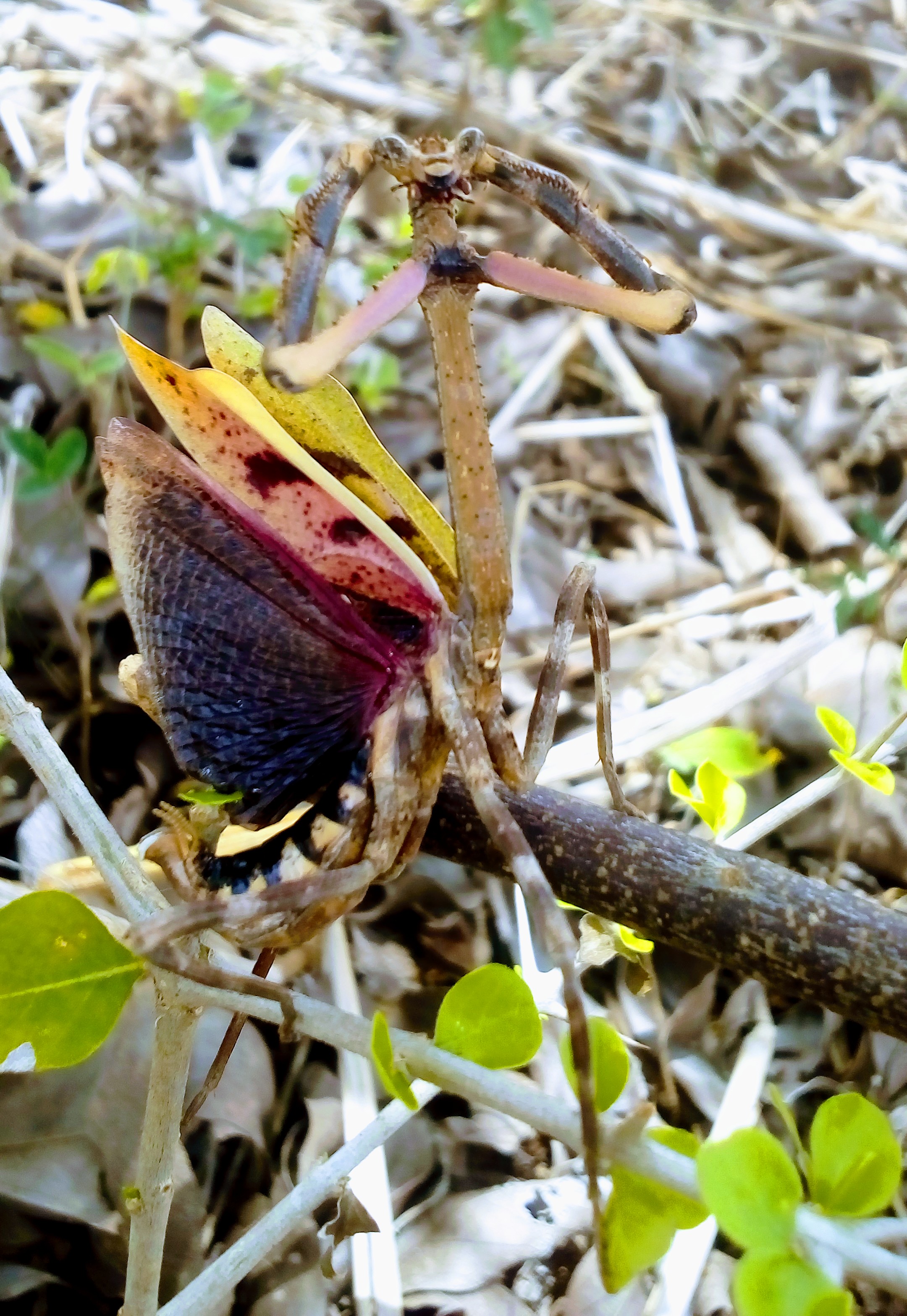 English
Hello dear friends, blessed day, today I will be talking about this mantis and which seemed very strange to me because of the shape of its wings, and how it was in a defensive position since a bird was chasing her, and she knew how to dodge the attack although it was almost depleted.
I had never seen it in this color and even more with those beautiful purple wings among other very striking shades, which made it stand out where it was located, that is why it attracted the attention of birds.
It is impressive how this insect used all the methods to defend it, and I succeed, although I help it a little, keeping it on a twig and raising the other animals a little so that they do not harm it.
Spanish
Hola queridos amigos, bendecido dia, hoy les estare hablando de esta mantis y la cual me parecio muy extraña por la forma de sus alas, y como estaba en posicion de defensa ya que un ave la venia persiguiendo, y ella supo como esquivar el ataque aunque casi fue deborada.
Nunca la habia visto de este color y mas con esas hermosas alas de color morado entre otras tonalidades muy llamativas, que la hacian destacar en donde estaba ubicada, es por ello que llamo la atencon de las aves.
Es impresionante como este insecto uso todos los metodos para defenderse, y lo logro, aunque yo la ayude un poco, manteniendola en una ramita y auyente un poco a los otros animales para que no la dañaran.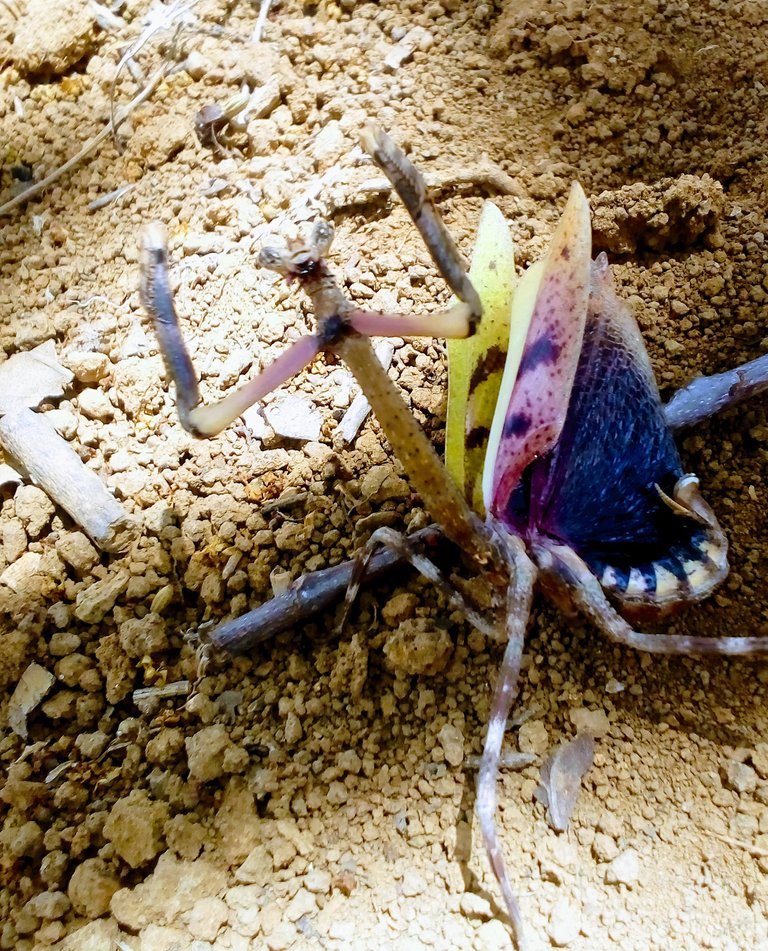 English
I like the way her eyes look, they penetrate your gaze and stare at you, if you make a movement she follows you with her head and never turns her back on you, she is always on the defensive, and it is not for less with such large birds behind them.
Some are lucky enough to survive like this, but most die since they have many predators who do not hesitate for a second to catch their prey, this is the food chain of nature and the strongest survives.
Spanish
Me gusta como se ven sus ojos, penetran en tu mirada y te miran fijamente, si haces un movimiento ella te sigue con la cabeza y nunca te da la espalda siempre esta a la defensiva, y no es para menos con semejantes aves de gran tamaño detras de ellas.
Algunas corren con la suerte de sobrevivir como esta, pero la mayoria mueren ya que poseen muchos depredadores que no lo dudan un segundo en atrapar a su presa, asi es la cadena alimenticia de la naturaleza y sobrevive el mas fuerte.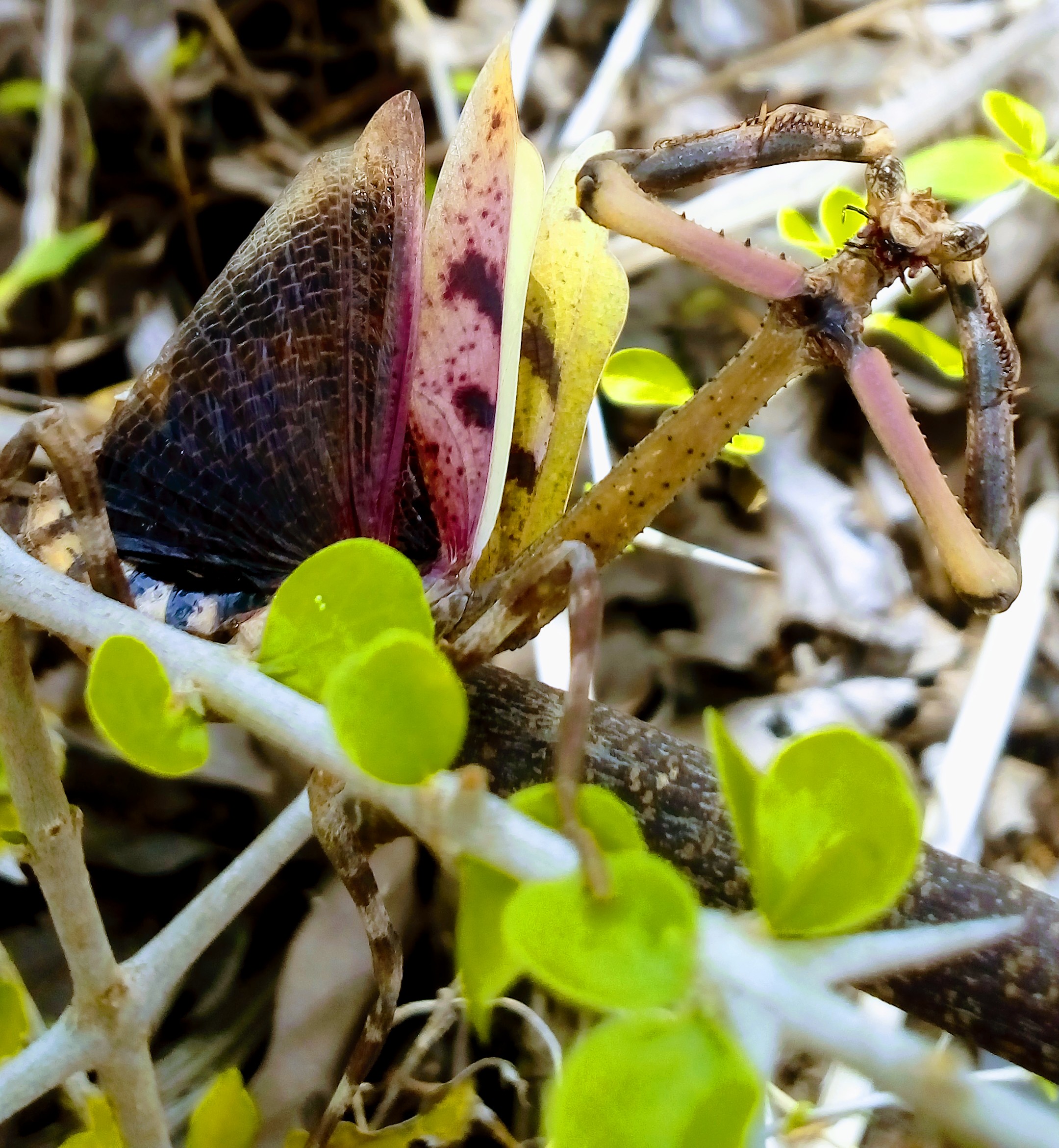 English
This mantis can feed on other smaller insects and they are from tropical and warm places, they can be found in different varieties and colors, and some take advantage of these advantages to camouflage themselves and go unnoticed by reptiles and other animals.
During the sowing season they can be found everywhere looking to mate, it is just a matter of seeing how they behave and you will know a lot about them, I personally had never seen them with their wings open and in an aggressive way, they always surprise me. insects.
These pictures were taken from a blu studio phone.
I hope you like it friends, blessings.
Spanish
Esta mantis se puede alimentar de otros insectos mas pequeños y son de lugares tropicales y calidos, se las puede encontrar de diferentes variedades y colores, y algunas aprovechan esas ventajas para camuflarse y pasar desapercibidas por los reptiles y otros animales.
Durante la epoca de siembra se las puede encontar en todos lados buscando aparearse, solo es cuestion de ver como se comportan y sabras mucho de ellas, yo en lo personal nunca las habia visto con sus alas abiertas y en forma agresiva, siempre me sorprenden estos insectos.
Estas fotografias fueron tomadas de un telefono blu studio.
Espero les guste amigos, bendiciones.