Challenge - Stay home, share 3 travel photos
Hi Friends
---
This is my sixth post of the challenge #travelathome, honestly I must say that it has been a journey of memory through time, since I have revived each and every one of the trips I have shared in this challenge, it is fair to say that who initiated this challenge was the user @ psos and thanks to him we have seen how many of us have revived and shared unforgettable moments of our travels.
Hey chicos. Esta es mi sexta post del reto #travelathome, honestamente debo decir que ha sido un viaje de la memoria a través del tiempo, ya que he revivido todos y cada uno de los viajes que he compartido en este reto, es justo reconocer que quien inició este reto fué el usuario @ psos y gracias a él hemos visto como muchos de nosotros hemos revivido y compartido momentos inolvidables de nuestros viajes.
---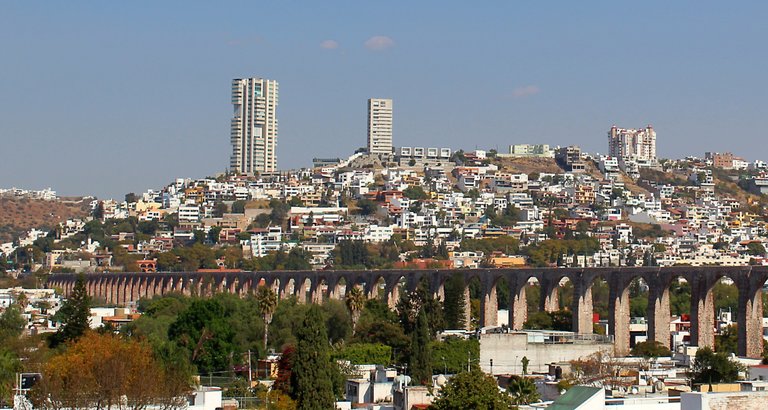 ---
This time I want to share my first trip to Santiago De Querétaro. Knowing this city impacted me by the large scale of housing construction, is a city in full development and is on the way to becoming one of the most inhabited of the country for its rapid growth. However, it is a very beautiful city with a very pleasant climate, it has many historical sites to visit and its old colonial center looks like a European city.
En esta oportunidad quiero compartir mi primer viaje a Santiago De Querétaro. Conocer esta ciudad me impactó por la gran escala de construcciones habitacionales, es una ciudad en pleno desarrollo y está en via de convertirse en una de las más habitadas del país por su rápido crecimiento. Sin embargo es una ciudad muy bella y con un clima muy agradable, tiene muchos sitios históricos para visitar y su antiguo centro colonial parece una ciudad europea.
---
---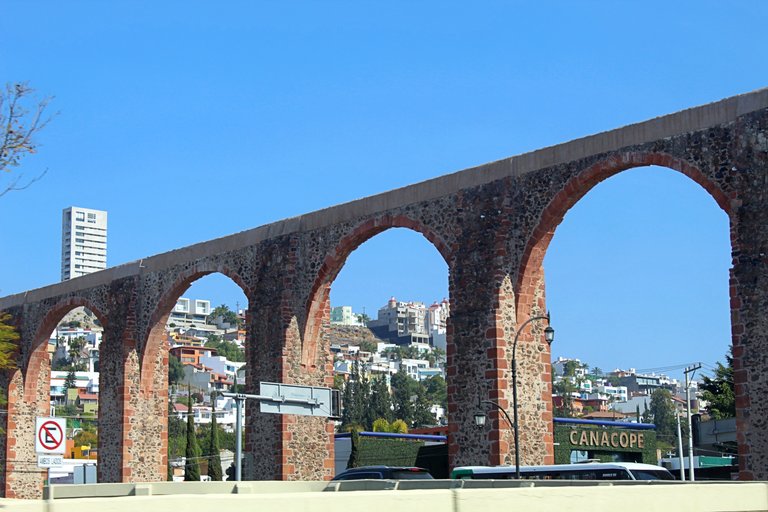 ---
Querétaro is very important in the history of Mexico's independence. Several independence movements took place there that had a significant impact on the country's total independence.
We went there at Christmas time, it is a very vibrant city with a lot of nightlife and since it is a very cosmopolitan city, at night there are many places with live music and outdoors, the streets are always full of people, . The truth is that vacationing in Queretaro is having a great time.
Querétaro es muy importante en la historia de la independencia de México, en ella se llevaron a cabo varios movimientos independentistas que tuvieron trascendencia en la independencia total del país.
Nosotros fuimos en una navidad, es una ciudad muy vibrante tiene mucha vida nocturna y como es una ciudad muy cosmopolita, por las noches hay muchos lugares con música en vivo y al aire libre, las calles siempre están muy llenas de personas, . La verdad que vacacionar en Queretaro es pasarla genial.
---

Thanks for stopping by
With love. Maria Ballesteros. 💜