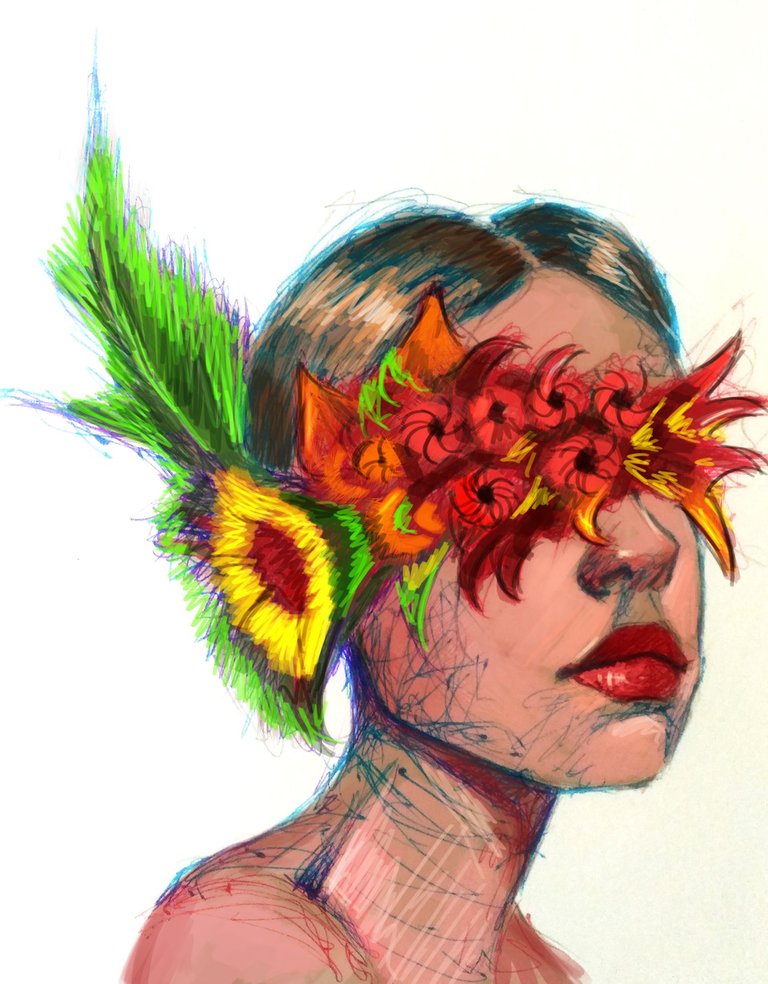 Hello everyone, i am here to share a new portrait painting digitally colored over a ball point pen drawing. I really really like this one. its a bit messy around the eyes but i all the color variations is making up for that.
Normally i would love this painting to paint in a messy painterly way. I just love those kind of drawings but they are like super hard. I have tried them a few times but i feel like i suck at brush work.
Once in a while i tried to do sketch kind of paintings, they didn't look very nice but that was super fun.
I have a few process shots of this drawing.
Here are the process shots: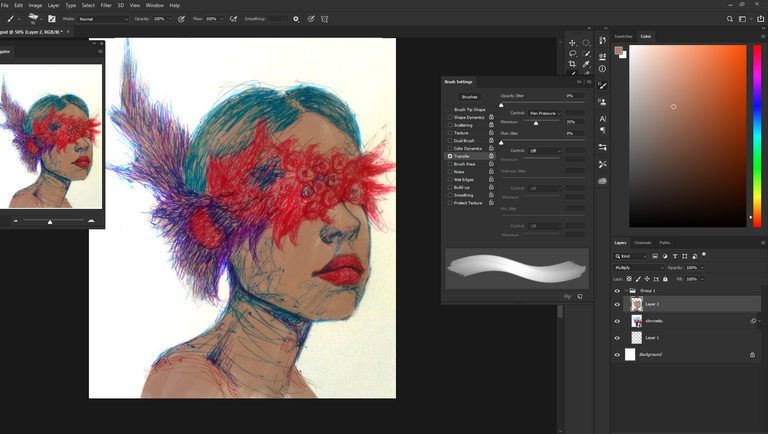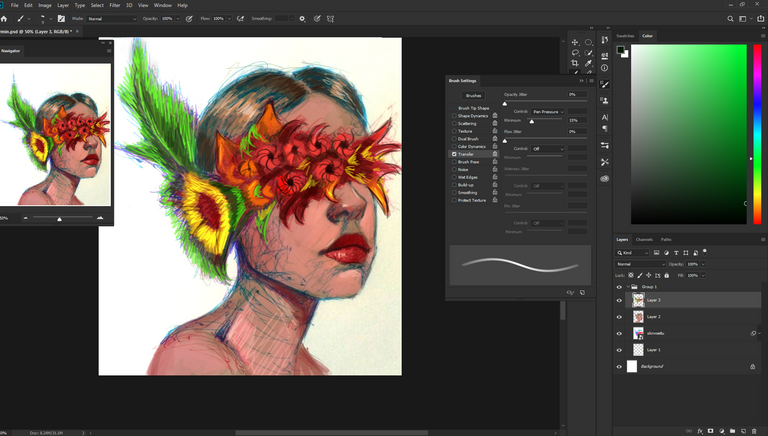 Reference image used for this drawing.