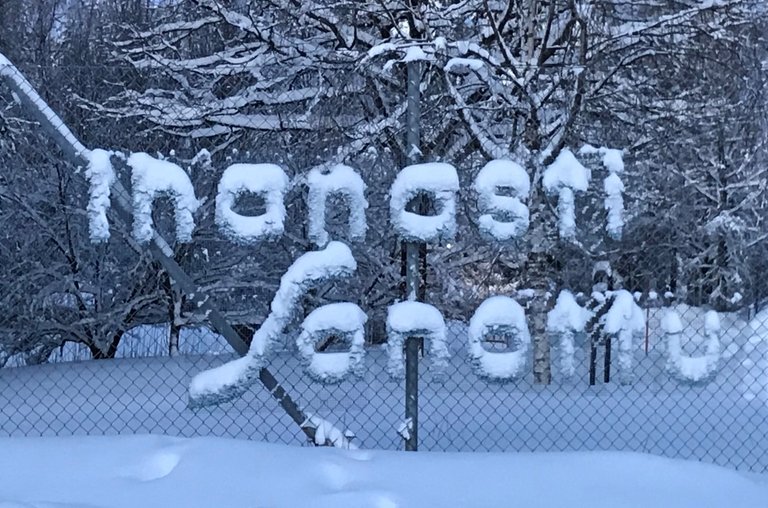 "Wonderfully put". There is a radio museum is on the other side of the fence.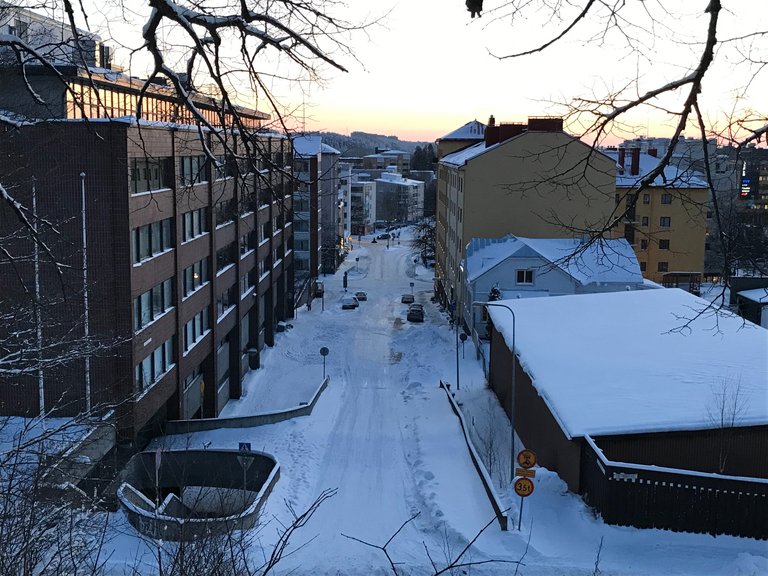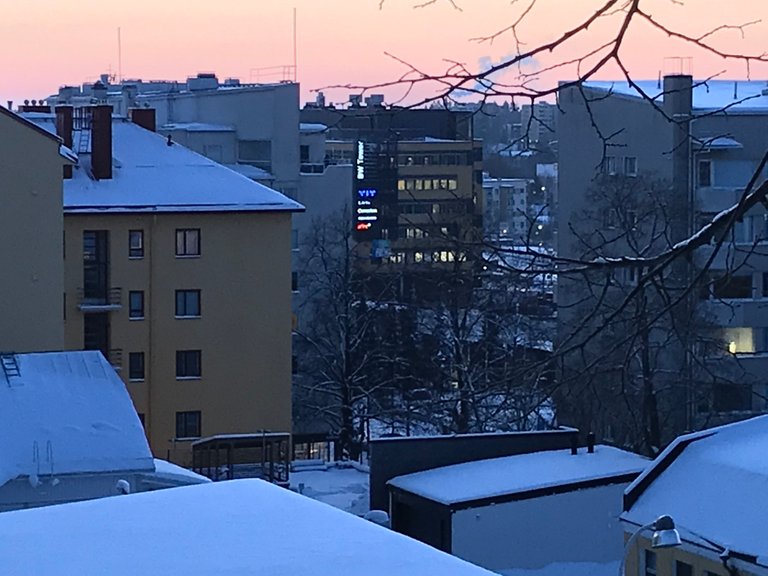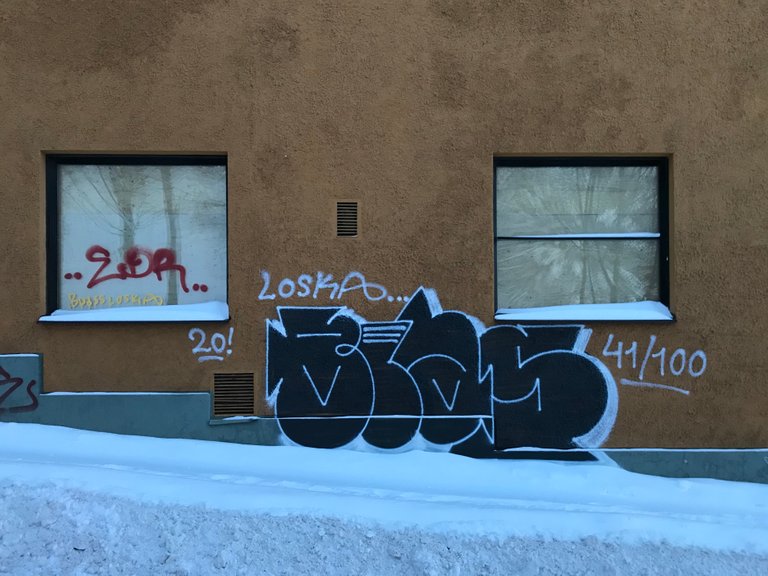 Someone has defiled this abandoned court house. Must be an anarchist. There is order in the ranks of anarchists, too. They tend to sort themselves according to IQ like everyone else. The smartest ones are banging out code building a decentralized world and certain others do this.
There won't be any trains on this side track this winter. Too much snow.
My car has a start/stop functionality that is on by default. This morning the car engine wouldn't stay on and eventually not even start at traffic lights. I waited for a bit and got the car started. I drove an extra 20 km because I figured the battery charge could be low because of the cold temperature last night. It helped. Gotta do some more driving today.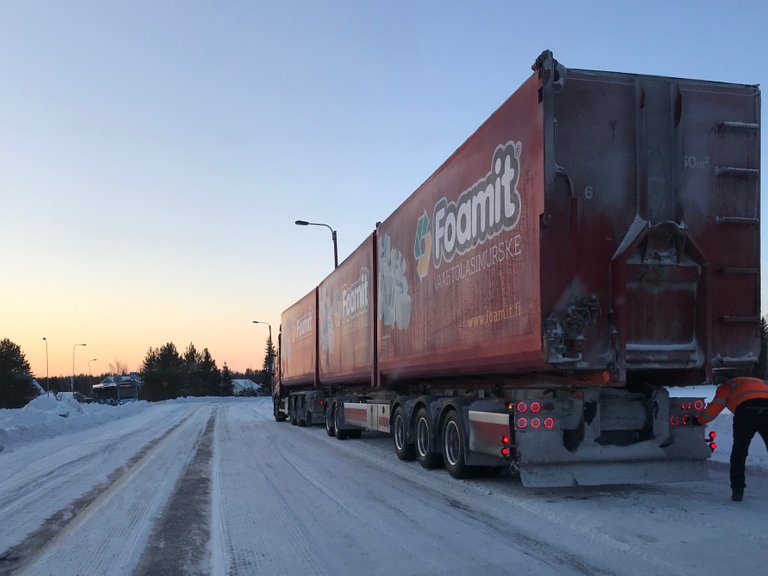 I wonder if this trucker had a problem, too. It snowed a lot in the night before last night. The light powdery snow was blowing and it probably got everywhere. The changing temperature in the car may have caused the snow to melt and subsequently freeze.