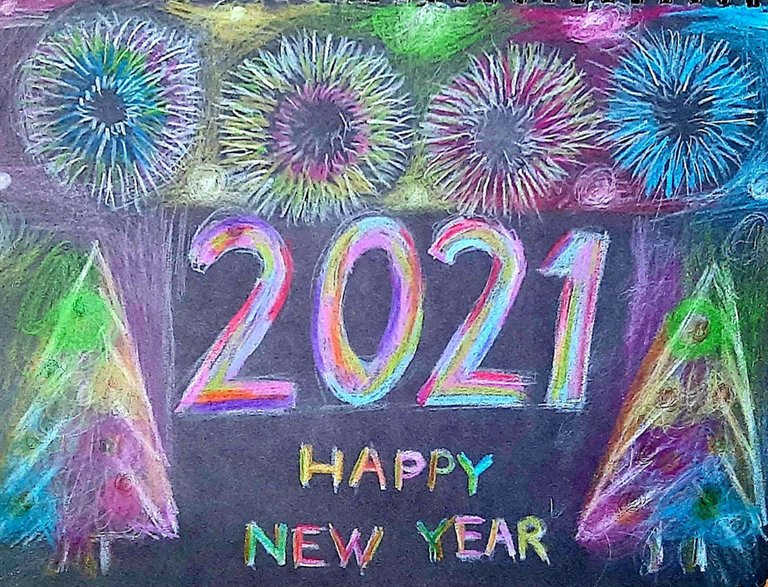 Hello Guys,
We left behind another huge year. 2020 has been a difficult year for the whole world. With the epidemic surrounding the world, people's lives went out of their normal flow. This epidemic has overwhelmed us all. When I remember the early days of the epidemic, wearing a mask felt very strange. Now it seems very strange not to wear a mask, Corona made its mark in 2020.
I showed my drawing to my son and said 'look I drew a fireworks picture'. My son also said to me 'it looks more like the corona virus' :)
I made the drawing on a black notebook using a white pen and various crayons. The colors looked a little pale. I also made minor changes in brightness with my phone. I hope you will like it.
Drawing Stages: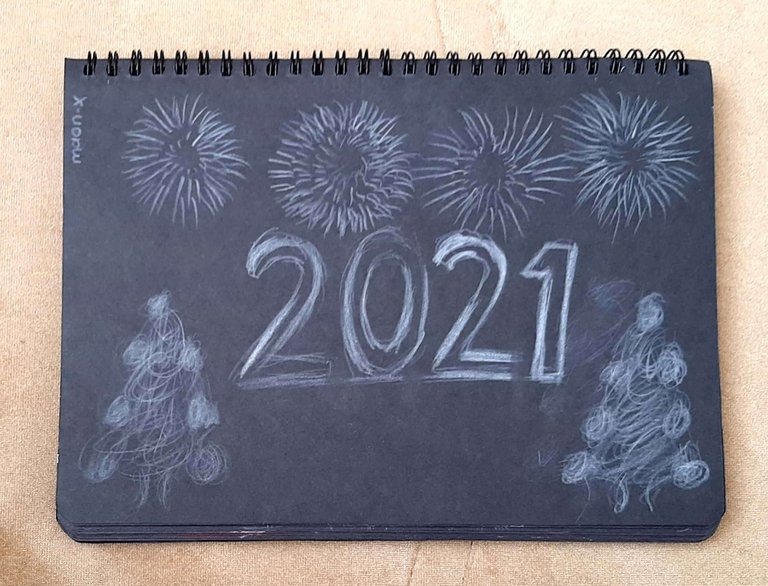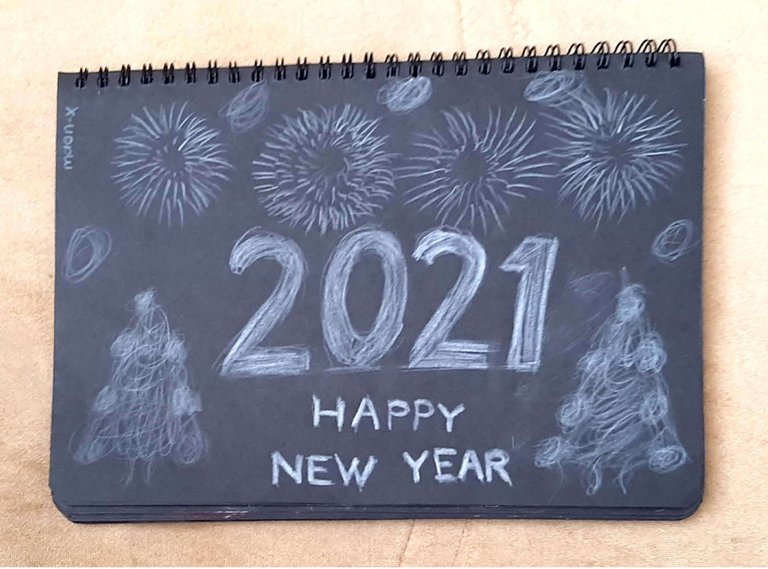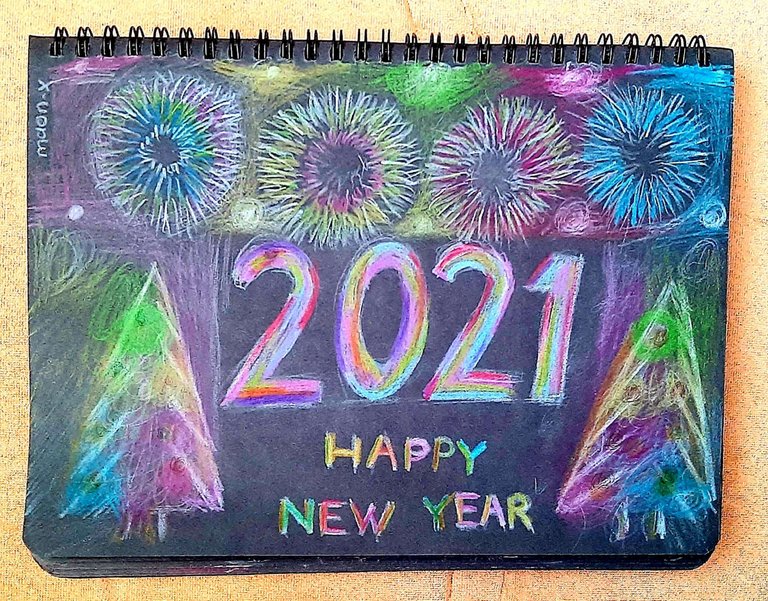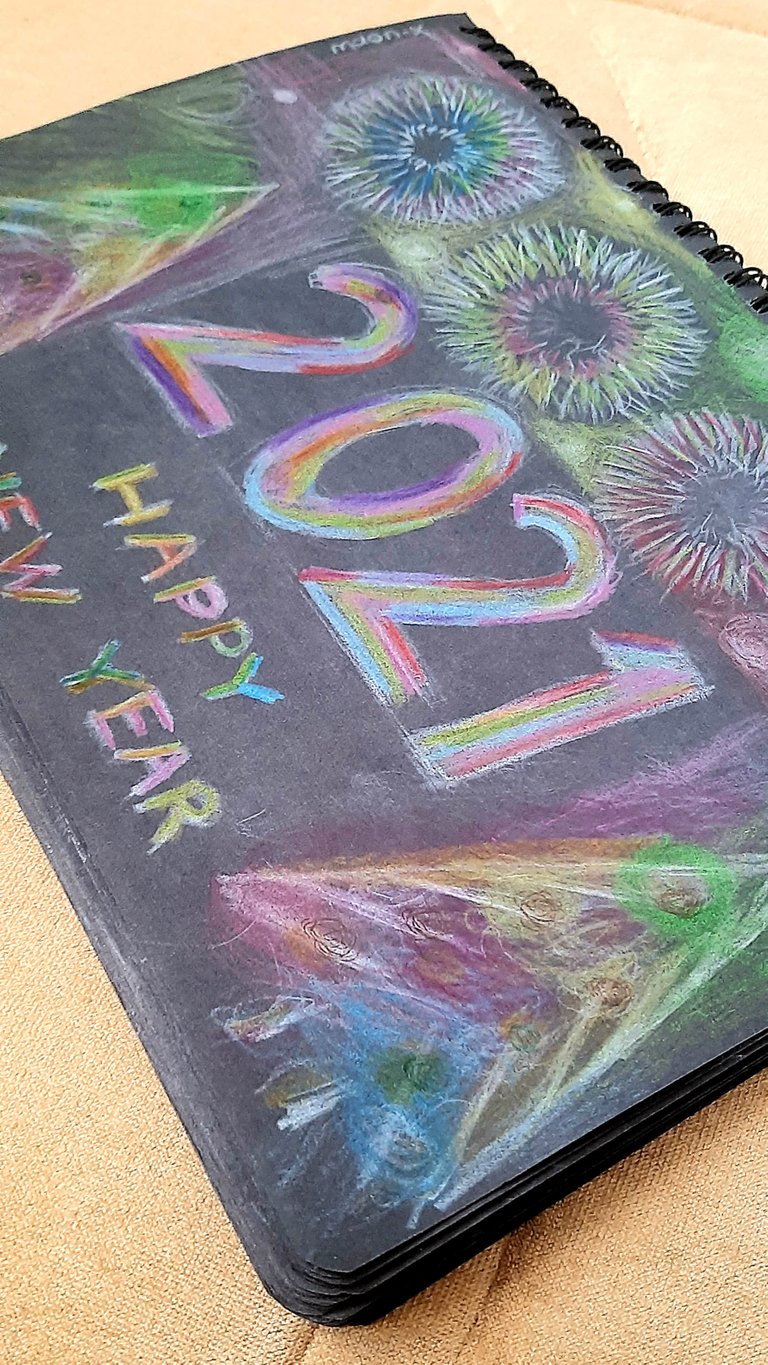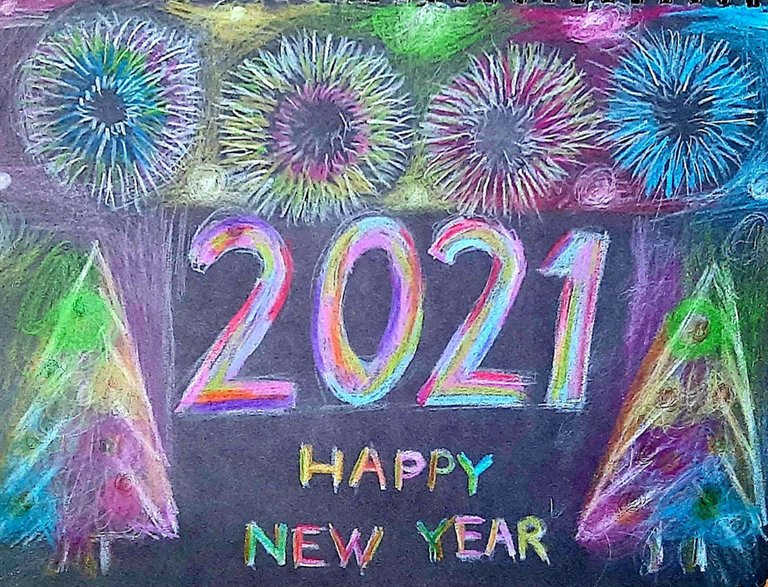 I wish the new year brings health and happiness to everyone. About to meet in another drawing. Goodbye.