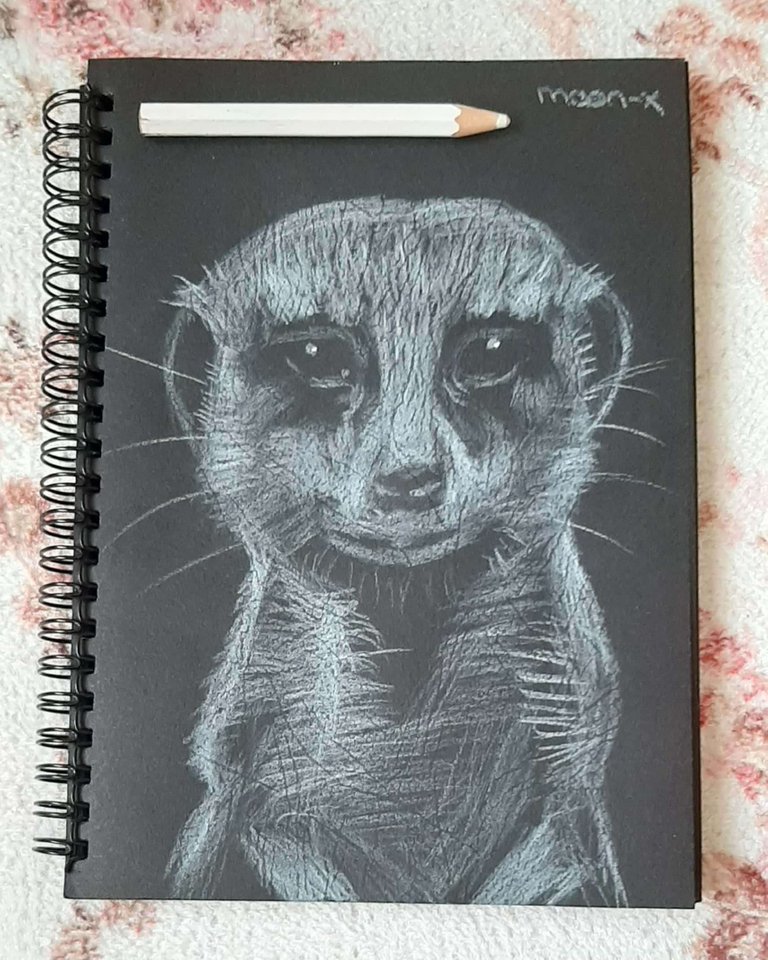 Hello Friends,
Today I am with you with my 42nd animal drawing. The guest of my black notebook today is the very cute animal Meerkat. These animals have large eyes and a long tail.
They live for 14 years. Their colonies consist of about 20 (sometimes up to 50) animals, dividing work between them and sharing the task of spying around and watching over their enemies to keep their nests safe. Source
First of all, I created the draft. Then I drew it by locating his eyes and ears. Finally, I completed the drawing by making other details and shading. I hope you will like it.
Drawing Stages: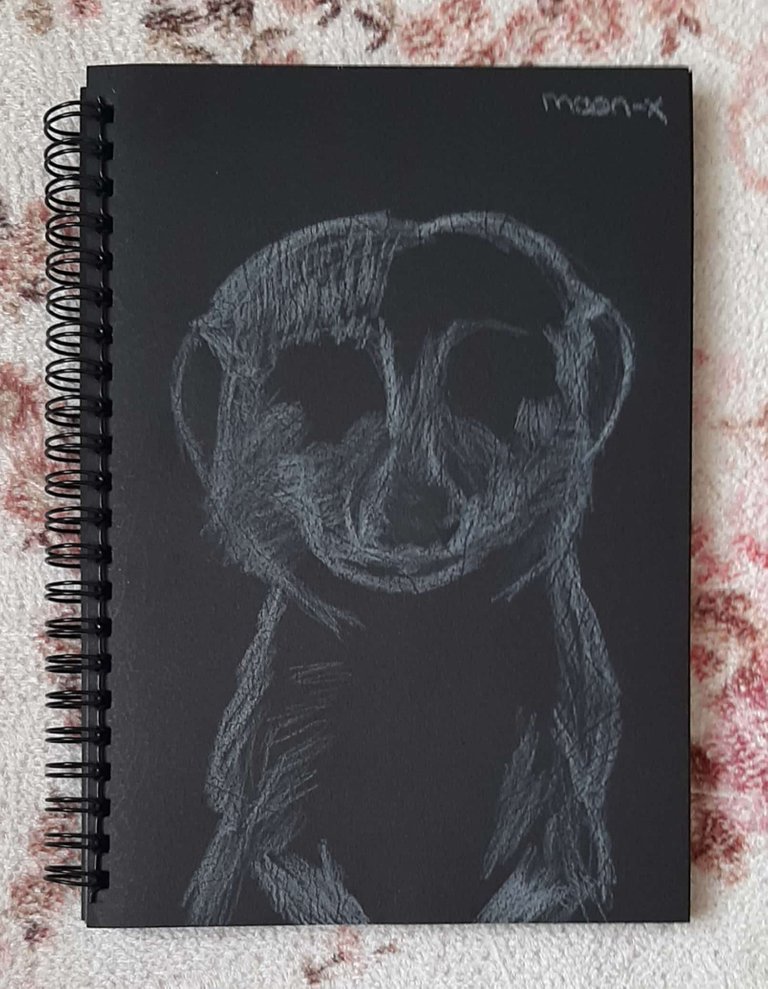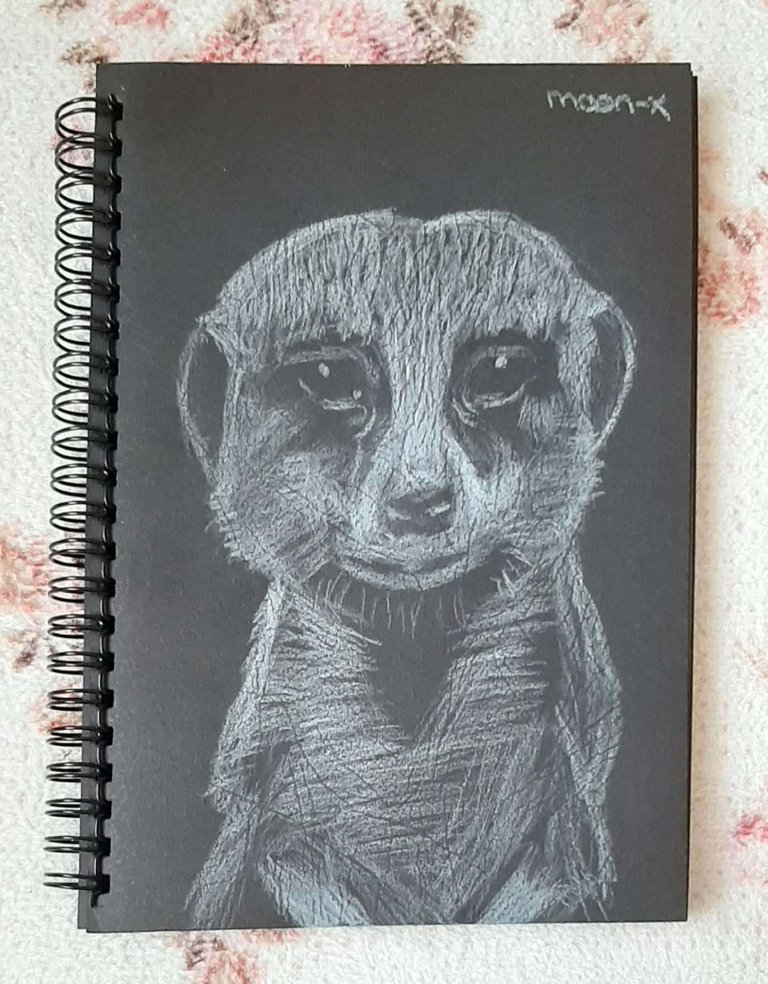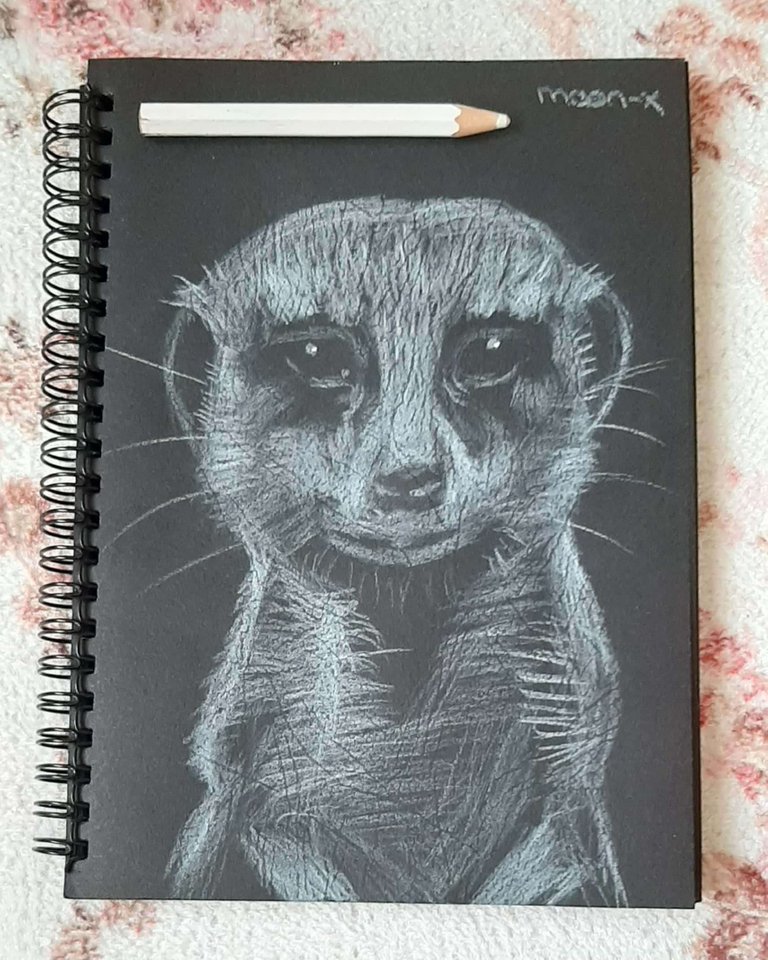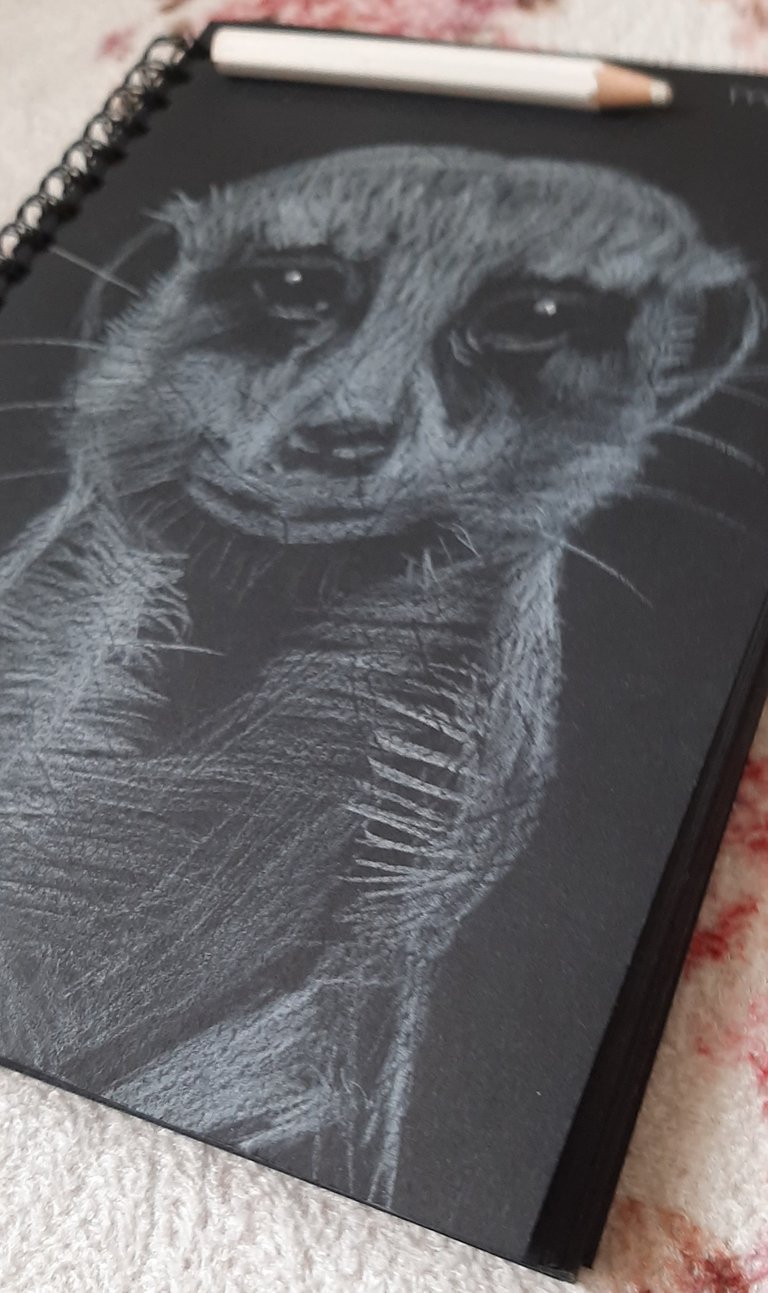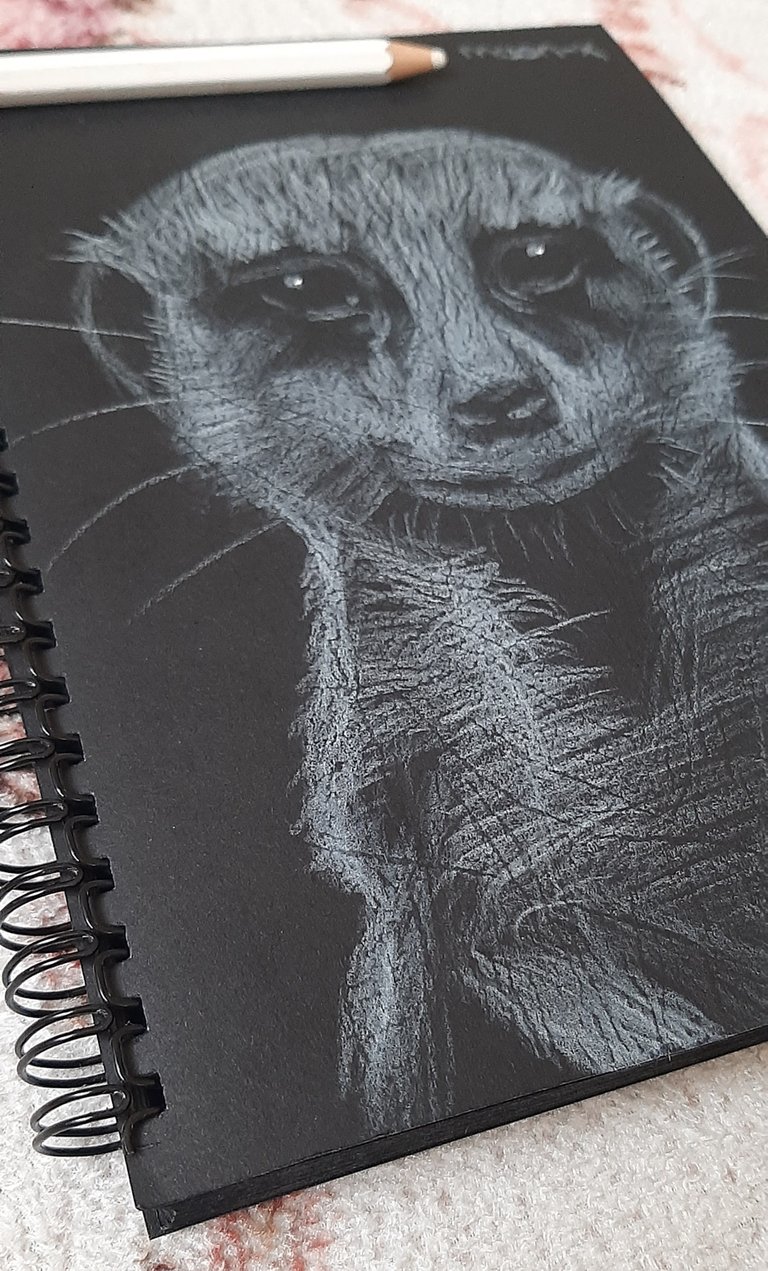 Hope to meet again in other drawings. I wish you all a good day. Goodbye.