By first blessing others!
Really. No kidding.
A site that allows you to bless others with tips, just like publish0x (but with your ability to choose how much you want to bless others out of your own wallet or via their Free Tips of the day) is just heaven on Earth.
---
Nevertheless it is very true that because of such generosity, it also created the same old decay infection that HIVE (and Steem at the time) suffered where people (surprisingly from the almost same continents) swarm in and tried to rip off the system.
Fortunately, as a community building team member before in #teammalaysia 30 minutes in with the Explore section, I knew exactly what needed to be done.
And fortunately, I gained favour from the Administrator with the 3 years endured method of emphasising #originalcontent styling
Well received by professional / semi professional bloggers there.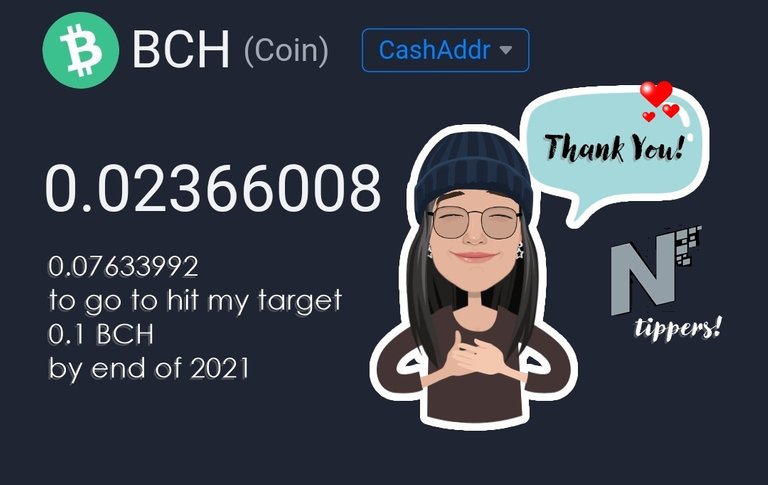 Less than a month, I managed to set aside quite a fair bit amount of BCH, 50% ready to return the favour and 50% ready to be moved to Celsius / Nexo and let it continue to roll more Nexo and CEL along the way.
So far the good of the site
Though it is considered as a "semi-centralised governance site" because it is only a handful of administrator who's working on the platform where the tipping comes from them BUT it is actually going to the external wallets, the administrators are actually very responsive and could see exactly what is going on.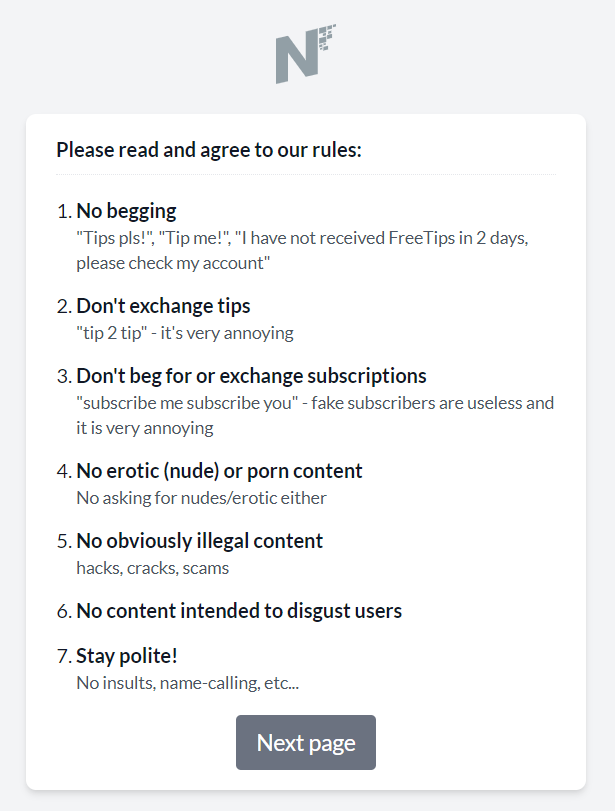 This gave me a nostalgic reminiscence when #teammalaysia discord was first formed. The chaos that needed to be addressed to ensure fair chances for all.
You really can't have a lawlessness site in this day and edge
Our fallen short from the glory of God human side will do whatever it takes to make tricks to steal (fortunately not kill and destroy!)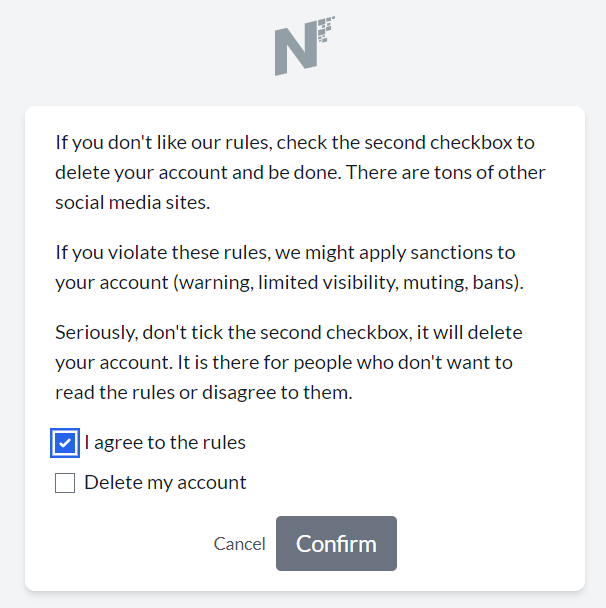 And if you don't like it, you have the very right to walk away and never return.
It's not Communist Party, where you can never get out of once you are in.
---
The site was closed from registering new comers for a short while when they were combing through and tweaking their algorithm to detect spam, scam and undelightful (dick swinging and boobs pouring) posts, but I think they are going to reopen the site for new, authentic good people who likes to get to commune and make friends with small messages.
So far so good, it is a clean and happy "twitter site" with simple conversations.
With a few crazy folks... they are everywhere
You can always choose your own friends only by subscribing them if you can't stand the distorted public space, **and that's where if any HIVE-ians already joined noise.cash, please feel free to comment your username below so that I can come stalk you 🤪, and tip you if I like what you are sharing (whenever there's any free tips available)
Limited to $1000 USD worth of tips given out a day only
---
Currently I am feeling a little lonely because the site (within my timezone) is flooded with overpowering Pinoy Fever and Bangladesh and Middle East, so I am hoping to see some familiar #teammalaysia fams from time to time if they are in the platform too.
So far, it's a nice place to write previews of your full blog posts there and point it right back here (or peakd) with a photo.
Much like a "post promotion" area that leads people to our full sharing.
So.... maybe....
I'll see you guys there too?
Until then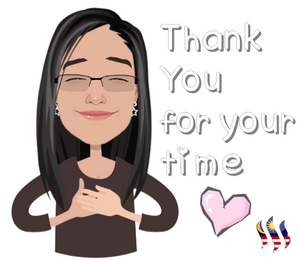 Time sure flies! I am "3 years old" now! haha
Posted Using LeoFinance Beta