"¿Qué quieres ser cuando seas Grande?" Era la pregunta que desde pequeños nos planteaban, sin importar la edad lo más importante era soñar en un futuro donde seamos felices ejerciendo lo que más anhela nuestro joven corazón.
"What do you want to be when you grow up?" This was the question that they asked us since we were little, no matter how old we were, the most important thing was to dream of a future where we would be happy exercising what our young heart desires the most.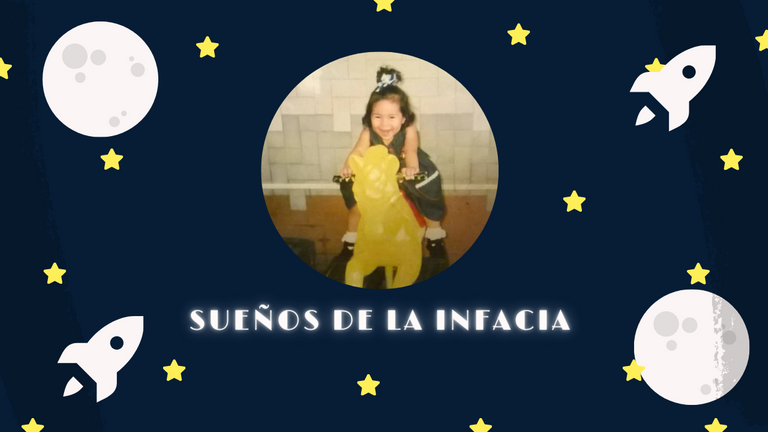 Imagen realizada con canva
Pero creo que mi joven corazón siempre estuvo confundido entre lo que en realidad quería "ser cuando sea grande" y la influencia de sus héroes favoritos. Desde pequeña estuve rodeada de primas muy talentosas: enfermeras, comunicadoras sociales y licenciadas en aduanas; de pequeña quería ser como ellas, así que siempre elegí sus profesiones.
But I think my young heart was always confused between what he really wanted "to be when he grows up" and the influence of his favorite heroes. Since I was a child I was surrounded by very talented cousins: nurses, social communicators and customs officers; as a child I wanted to be like them, so I always chose their professions.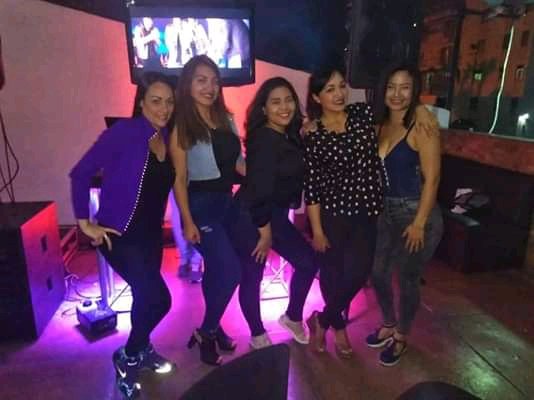 De pequeña quería ser enfermera 👩🏻‍🔬
Como mis tías y mis primas, quería ser como ellas; ser valiente, bondadosa y fuerte para ayudar a aquellos que más necesitaban de mi, necesitaban de mis cuidados y de mi cariño. Soñaba con trabajar con niños y ser quien a pesar de las circunstancias podría ayudar con sus cuidados y darles un rayito de esperanza hasta que pudieran recuperarse.
Pero luego me di cuenta que soy muy cobarde para extraer sangre, curar heridas y demás cosas que hacen las enfermeras; no soy tan fuerte como para ver a una persona sufriendo sin que de mi brotara al menos una lágrima.
As a child I wanted to be a nurse 👩🏻‍🔬
Like my aunts and cousins, I wanted to be like them; to be brave, kind and strong to help those who needed me most, needed my care and my love. I dreamed of working with children and being the one who, in spite of the circumstances, could help with their care and give them a ray of hope until they could recover.
But then I realized that I am too cowardly to draw blood, heal wounds and other things that nurses do; I am not strong enough to see a person suffering without at least one tear coming out of me.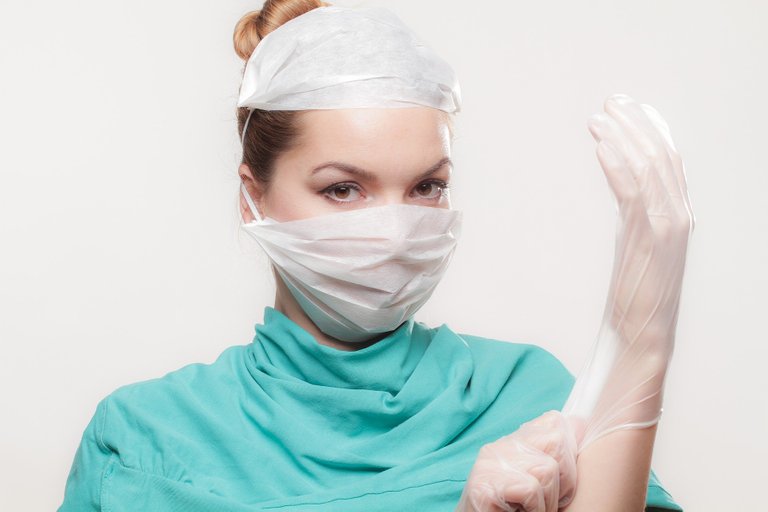 Imagen de pixabay
De pequeña también quería ser comunicadora social 👩🏻‍💻
Como mis primas, quienes iban a hacer entrevistas a políticos, economistas o cualquier personaje importante; pasaban horas leyendo libros, noticias y redactando las propias. Soñaba con tener su carisma, su vocación y su fortaleza para ir a todos lados a buscar una noticia para dar; también soñaba con ser locutora de radio y hacer esos chistes que me contaba mi prima y que tanto me divertían de pequeña.
Si les soy sincera, no recuerdo porque mi corazón joven dejó de anhelar ser comunicadora social, creo que sólo se dio cuenta que no era su vocación.
As a child I also wanted to be a social communicator 👩🏻‍💻
Like my cousins, who were going to do interviews with politicians, economists or any important person; they spent hours reading books, news and writing their own. I dreamed of having her charisma, her vocation and her strength to go everywhere looking for news to give; I also dreamed of being a radio announcer and making those jokes that my cousin told me and that I enjoyed so much as a child.
If I am honest, I do not remember why my young heart stopped longing for being a social communicator; I think she only realized that it was not her vocation.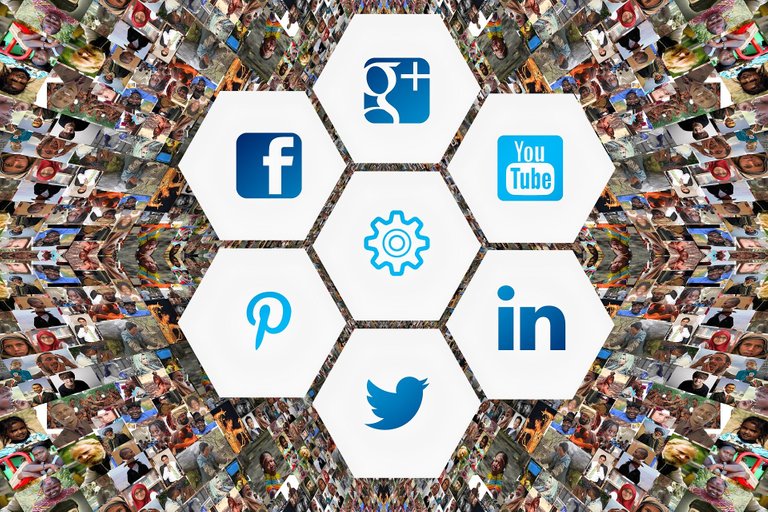 pixabay
De pequeña quería ser especialista en Comercio Exterior 👩🏻‍💼💵
Como una de mis primas, la más joven de mis primas; ella se atrevió a estudiar algo diferente ¡Y vaya que le funcionó! ya no sé cuantas veces a viajado a otros países para reuniones cursos y un montón de actividades. ¡Hasta viajó a China!
Hasta ahora no tengo ni idea de que se trata su profesión, pero yo quería estudiarla; para ser sincera, era por esos increíbles viajes que ella hace.
As a child I wanted to be a specialist in foreign trade 👩🏻‍💼💵
Like one of my cousins, the youngest of my cousins; she dared to study something different and it worked out for her! I don't know how many times she has traveled to other countries for meetings, courses and a lot of activities, she even traveled to China!
So far I have no idea what her profession is about, but I wanted to study it; to be honest, it was because of those incredible trips she makes.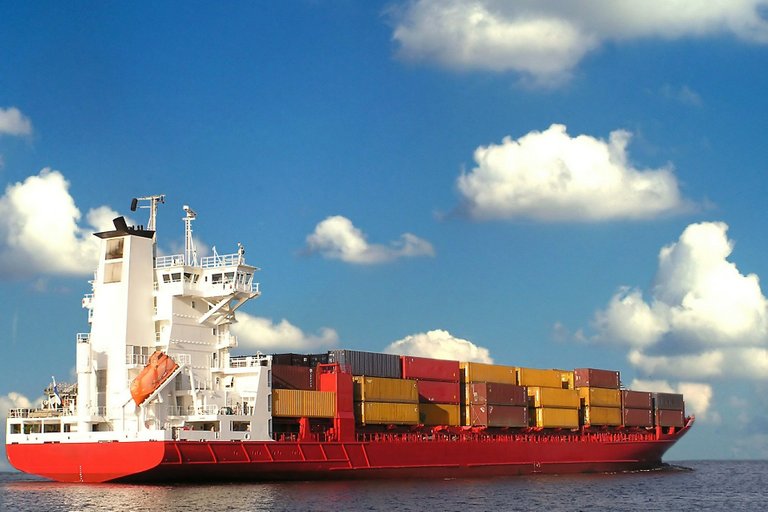 Imagen de pixabay
¡Ahora soy administradora! 👩🏻‍💻
Y también quiero estudiar contaduría y ciencias fiscales, porque en el proceso de estudiar administración descubrí otras pasiones que espero pronto ejercer. Descubrí que mi vocación eran los números, las finanzas, las empresas, planificar, analizar, coordinar y controlar (entre otras cosas hahaha); estoy muy feliz, a pesar que mi joven corazón sólo quería seguir el ejemplo de sus primas al final descubrió lo que en realidad le apasionaba.
I'm an administrator now! 👩🏻‍💻
And I also want to study accounting and tax sciences, because in the process of studying administration I discovered other passions that I hope to exercise soon. I discovered that my vocation was numbers, finance, business, planning, analysis, coordination and control (among other things hahaha); I am very happy, even though my young heart only wanted to follow the example of her cousins in the end she discovered what she really loved.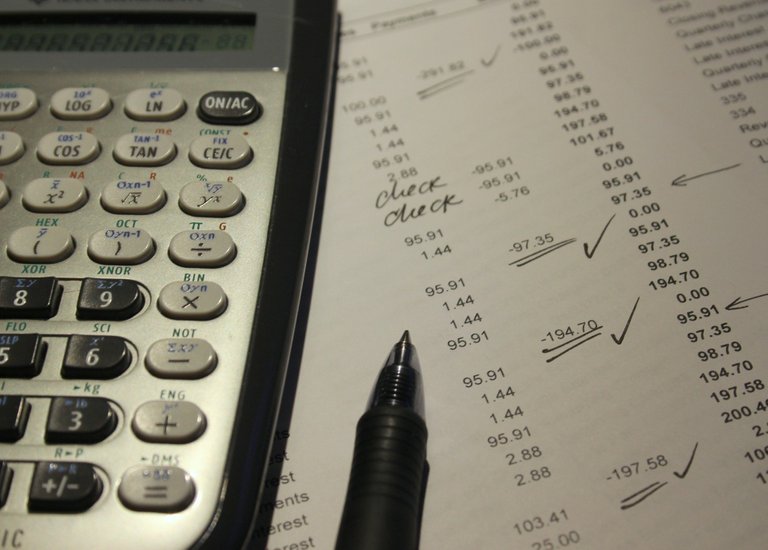 Imagen de pixabay
---
Esta es mi entrada para el concurso de @zord189 que puedes ver en este post
This is my entry for the @zord189 contest that you can see in this post