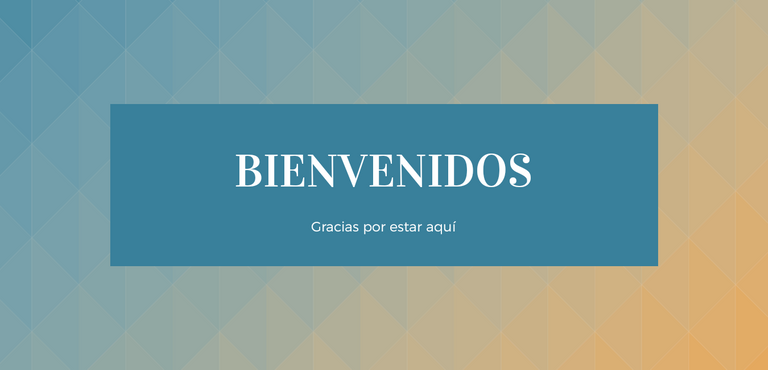 Hola hola bienvenidos.
En estos días escuche hablar de la Limpieza Energética, me pareció interesente el tema, así que quise compartir con ustedes algunos detalles al respecto.
Hello, hello, welcome.
These days I heard about Energy Cleaning, I found the subject interesting, so I wanted to share with you some details about it.

En primer lugar una limpieza energética, es eliminar todos lo negativo de nuestro cuerpo y nuestros espacios. Con lo negativo me refiero a energías, pensamientos y actitudes.
First of all an Energetic Cleaning, is to eliminate all the negative from our body and our spaces. By negative I mean energies, thoughts and actions.

Ella puede tener los siguientes beneficios
Nos ayudan a armonizar nuestra propia energía. Creando estados de calma y serenidad.
Liberar energías que nos impiden lograr nuestros objetivos.
Evitan influencias externas en estados de ánimo y el entorno laboral.
Nos protegen de pensamientos negativos y el de los demás.
Desbloquean energías tóxicas, del presente y del pasado.
Ayuda al descanso y nos ayuda a conciliar el sueño.
Limpia nuestra aura
Aumenta nuestras defensas inmunologicas
Incrementa la vitalidad y positividad
Equilibra el estado de ánimo y la seguridad
It can have the following benefits
They help us to harmonize our own energy Creating states of calm and serenity.
Releasing energies that prevent us from achieving our goals.
Avoiding external influences on moods and the work environment.
They protect us from negative thoughts and those of others.
Unblocking toxic energies, from the present and the past.
They help to rest and help us to fall asleep.
Cleanses our aura
Increases our immune defenses
Increases vitality and positivity
Balances the mood and security

Podemos necesitar una limpieza energética cuando tenemos falta de vitalidad y energía, cuando manifestamos dificultad para conciliar el sueño, cuando nos enfermamos más de lo habitual, acumulación de circunstancias negativas, sensación de pesades general, sensación de sentirse obligado a realizar algo sin que exista voluntad para hacerlo, falta de toma de decisión, sensaciones extrañas en el cuerpo.
We can need an energetic cleaning when we have lack of vitality and energy, when we manifest difficulty in sleeping, when we get sicker than usual, accumulation of negative circumstances, general feeling of heaviness, feeling obliged to do something without the will to do it, lack of decision making, strange sensations in the body.
No cualquier persona puede realizar una limpieza energética, para el proceso de limpieza se recomienda que lo haga personas educadas al respecto. Si, existen personas especializadas para hacerlo.
Not just anyone can do an energetic cleaning, for the cleaning process it is recommended to be done by people who are educated about it. Yes, there are specialized people to do it.
Existen diferentes tipos de limpieza energética, personales y de espacios o lugares.
Los tipos de limpiezas energéticas personales más comunes son, oraciones, códigos sagrados, el péndulo, el reiki.
There are different types of energetic cleaning, personal and of spaces or places.
The most common types of energetic cleansing are prayers, sacred codes, the pendulum, and Reiki.
Dentro de las oraciones de limpieza energética puedo nombrar;
Oración a San Cipriano para Limpieza.

Oración de limpieza del Arcángel Miguel

Salmo 91. Es una de las oraciones mas poderosas para realizar limpiezas energéticas, en este caso no es necesario ser católico para poder leerla, ya que si se cree en una divinidad superior es suficiente para aplicarla, incluso la oración habla de amor y respeto a Dios.
Within the prayers of energy cleansing I can name;
St. Cyprian's Prayer for Cleansing
Archangel Michael's Cleansing Prayer
Psalm 91. It is one of the most powerful prayers to perform energetic cleansing, in this case it is not necessary to be Catholic to be able to read it, since if you believe in a superior divinity it is enough to apply it, even the prayer speaks of love and respect for God.

Algunas plantas para la limpieza energética son;
Resina de copal, mirra, incienso, romero, palo santo, laurel, salvia blanca, lavanda y ruda.
Some plants for energetic cleansing are;
Copal resin, myrrh, incense, rosemary, palo santo, laurel, white sage, lavender and rue.
Para mantener limpia tus energías se recomienda mantener mente positiva, utilizar piedras de protección como la amatista, evite las negatividades, aceptemos nuestras luces y sombras.
To *keep your energies clean it is recommended to keep a positive mind, use protection stones like amethyst, avoid negativity, accept our lights and shadows.
Leer un libro, hacer yoga, hacer ejercicio, cuidarnos y amarnos, cuando nos queremos a nosotros mismos lo demás viene por añadidura.
Read a book, do yoga, exercise, take care and love ourselves, when we love ourselves the rest comes in addition.
Esas son pequeñas cosas interesantes de la limpieza de energía, espero les guste.
Those are interesting little things about energy cleansing, I hope you like it.
Bendiciones para todos. Gracias por estar aquí.
Blessings to all. Thank you for being here.