Hi everyone, first I want to apologize for not being able to update this #hivejourney like what I originally promised. It's been a roller-coaster ride at work. In the past two months, I was swamped with too much tasks. Just to give you an idea, there used to be three of us doing the job, and now it is just me who remains in the company. One has moved to another organization and another one decided to have her retirement. The company didn't hire their replacements and I have no choice but to carry the burden. It's about five weeks of grinding work and after completing the seemingly impossible tasks, my wife and I decided to have a holiday around the South Island here in New Zealand. I am excited to blog about them in my future posts.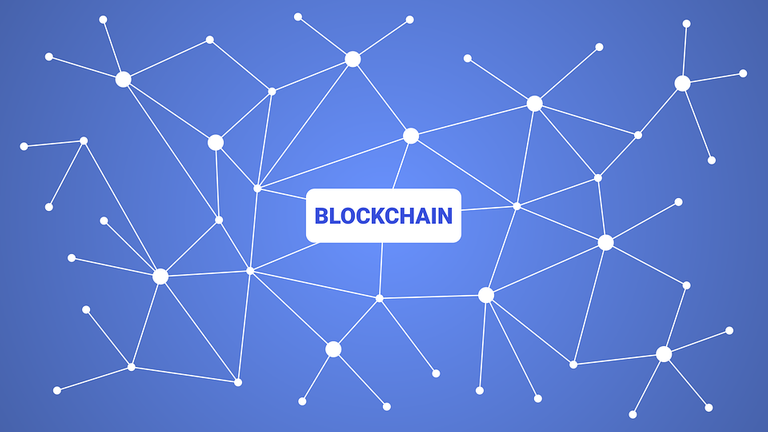 Source
This post is actually just the fifth installment of my #hivejourney series of posts. To those who have read my content for the first time, I started this series of posts, where I used the tag #hivejourney to share what's happening in my life as a member of Hive Community. I also encourage fellow bloggers to do the same so we can share our best practices and experiences with each other and hopefully we learn something new or get something positive from each other's content. You can find my previous post here.
Here is one of the photos I took while up in the air. These are the Southern Alps, a series of mountain ranges stretching across the South Island in New Zealand.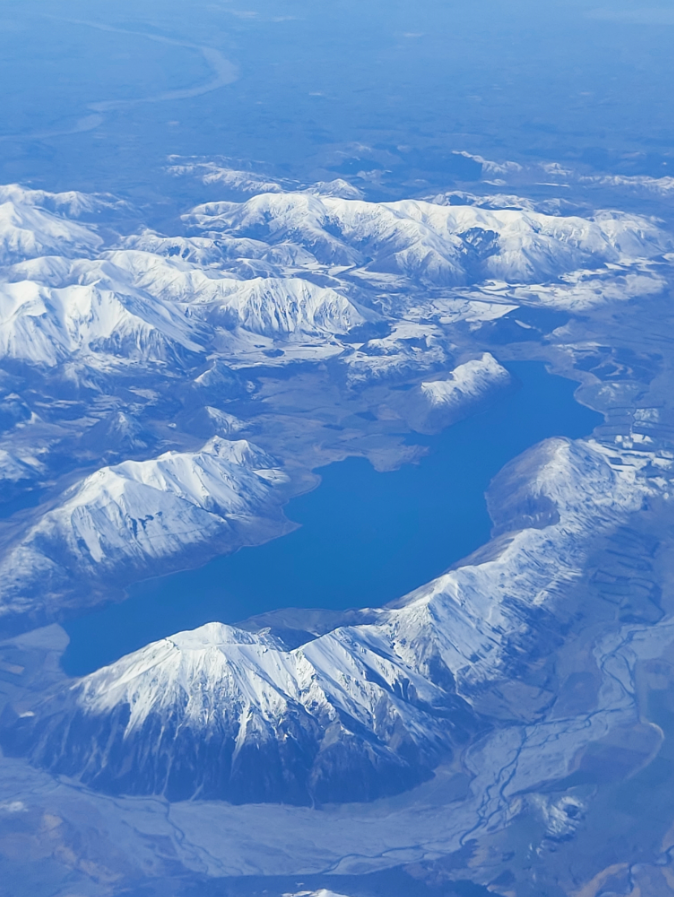 Content
I haven't really done much writing on my blog since my last update, except for the daily @actifit posts (which I stopped when I began my holiday).
In the past couple of weeks, I have thought of my plan of attack in writing content in various categories. I have shared I am going to blog about our recent holiday. I also have plans of doing some reviews of the food establishments where we dined. Spring has started in New Zealand and I have taking some time every day to tend my garden. I also plan to share my gardening hobby here in my blog. Yes, I have a lot of things to blog about, it's just really a matter of having the time to sit and start to write them.
Splinterlands
I haven't played Splinterlands since I have gone to my holiday. I knew two seasons have ended and for this most recent season, I did not get anything for a reward as I haven't done any ranked battle at all. For the season before that, I finished Silver I and there are what I got for my rewards.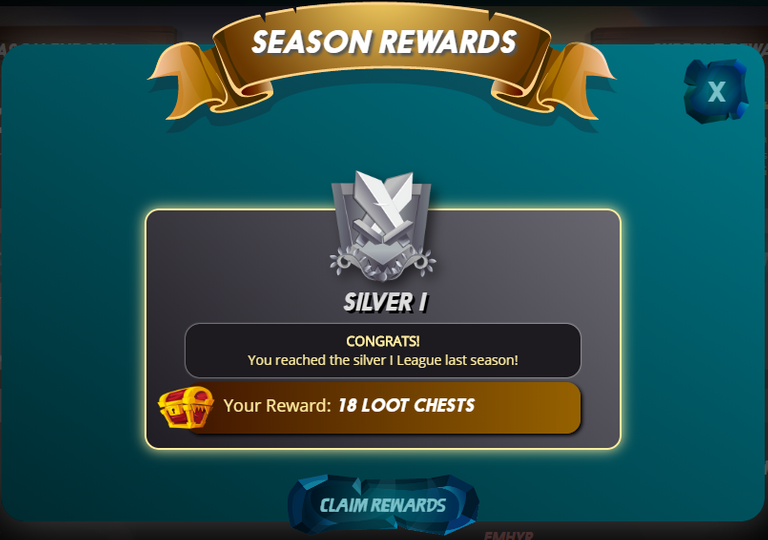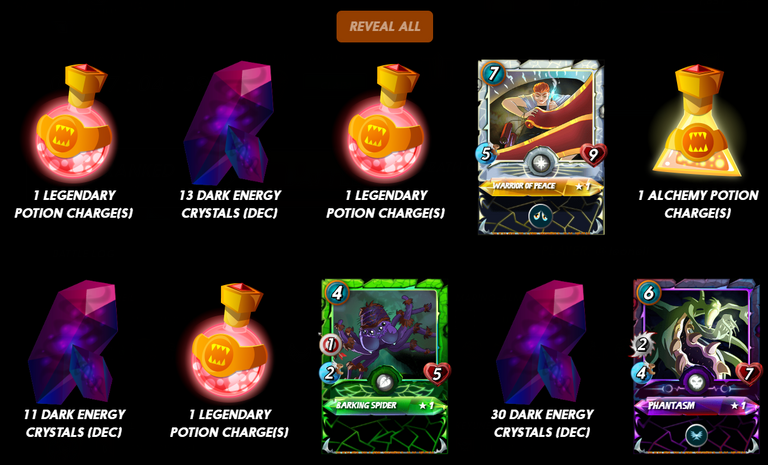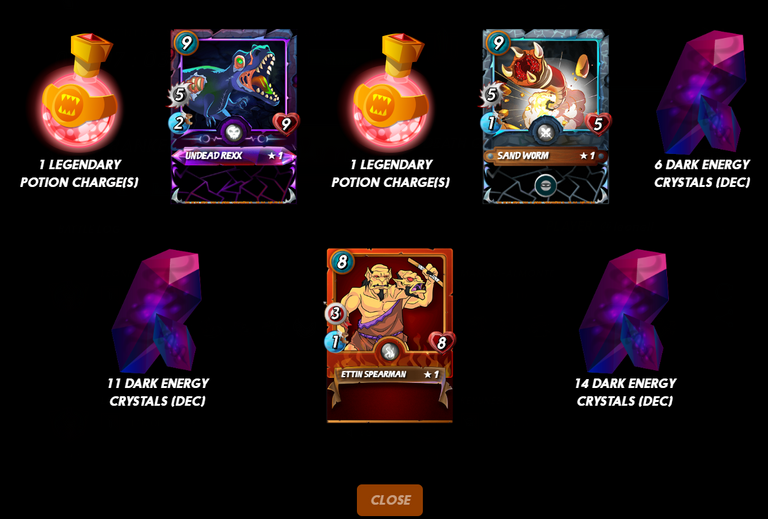 I hope to catch up with playing ranked battles in this new season. While my initial thoughts about having those collection power in determining your league level are on the negative side, I am happy that Splinterlands is now on GAME credits platform. The partnership between the two is going to benefit both parties and I look forward for more users to join and play the game.
2022 Challenge
As mentioned in my previous post, my targets are as follows:
10,000 Hive Power
10,000 staked LEO tokens
200,000 DEC tokens (for buying 100 Splinterlands booster packs)
A reputation of 70
I have added an additional target (from my last post), which is the DEC token. I am planning to buy booster packs in bulk which eventually, I like to share the "unboxing" of these packs and post them in my Hive blog. As for the LEO tokens, I know it will be another bit of a challenge but I am excited to resume writing finance-related content. @leofinance must have been doing a great job and LEO token values continue to soar. I remember during the time when this token is being migrated from Steem-Engine to Hive-Engine. The lowest price I personally knew about this token was $0.07. Now, as of this writing, the buying price is $1.16. The price had gone more than 1000% and it continues to stabilize its position in the Hive Engine.
As part of this challenge, I will also create additional accounts to be used specifically for curating purposes. For instance, for the LEO tribe, I have created @leoneil.leo account and I will use it for curating posts in the LEO Finance website. For my overall progress, I will combine the LEO holdings of my main account, @leoneil, and my LEO curation account, @leoneil.leo
At the moment, here is the progress chart for my targets. With regard to my reputation, I am currently sitting at 63. I hope to be close to 65 before the 2020 ends.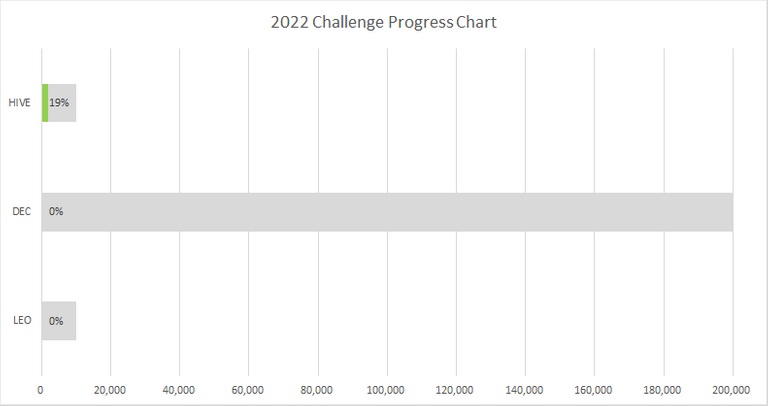 That's all for now folks, I hope you got something from this post and I appreciate if you follow my account.
Thank you for reading my post and I appreciate your feedback by commenting below.
Hive Journey Updates
#1 | #2 | #3 | #4
---