Maximum pain numbers for a trader [EN-ES]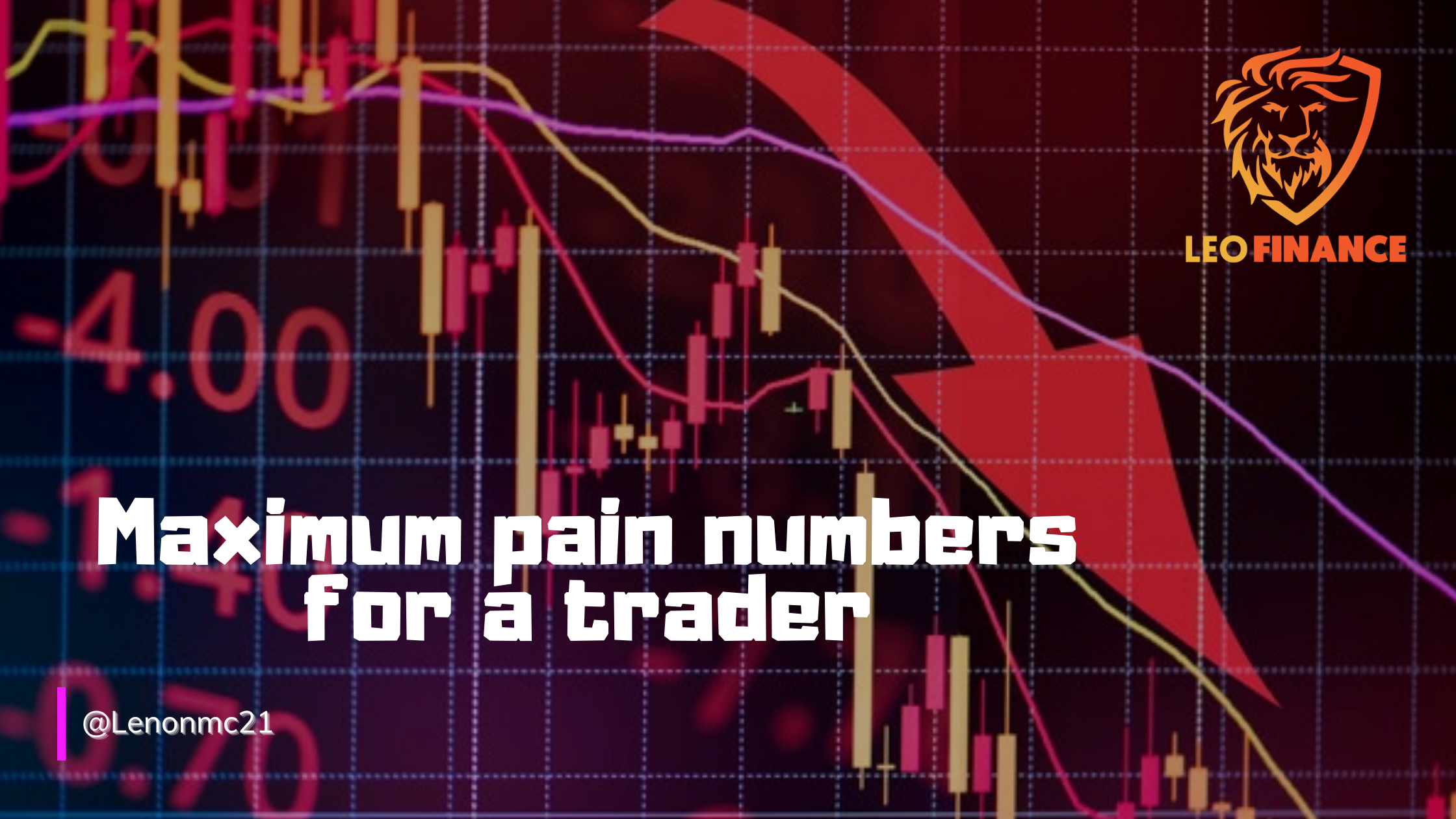 Cover created in Canva
Yesterday I posted about how everyone can make a risk plan in order to control their trades and their money, however, despite making a plan, it does not mean that we as Traders do not feel comfortable with some loss and more, if it is in the money it represents a number that we completely out of control the session and makes us totally lose confidence.
For this reason, to accompany yesterday's post on risk management, this time I will talk about what are the maximum numbers of pain for a trader and how we can adapt it to our plan to be profitable in this spectacular and exciting profession that is trading.
Ayer publiqué sobre cómo todos pueden hacer un plan de riesgo con el fin de controlar sus operaciones y su dinero, sin embargo, a pesar de realizar un plan, no quiere decir que nosotros como Traders no sintamos cómodos con alguna perdida y mas, si está en dinero representa un numero que nos descontrola por completo la sesión y hace que perdamos totalmente la confianza.
Por esta razón, para acompañar el post de ayer de gestión de riesgos, en esta oportunidad hablaré sobre cuáles son los máximos números de dolor para un trader y de cómo podemos adecuarlo a nuestro plan para poder ser rentables en esta espectacular y emocionante profesión que es el trading.

What I mean by this, let me give you an example:/ A que me refiero con esto, les diré un ejemplo:

Let's say that an investor that we will call A, has his risk plan devised and according to it, he is willing to lose about $100 per operation, since he has a capital of $5000, this would represent 2% of his account. Up to this point we are fine, since in numbers his risk plan is correct, since he is only risking 2%. However, this number has a high impact on his subconscious and emotions, since he does not feel at all comfortable losing $100 per operation, because it seems very excessive and when this happens, the trader begins to lose confidence in himself and that is when the mistakes come despite having a good risk plan.
Now we have the other side of the coin and enters the scene the trader that we will call B, this trader has the same 5000$ capital, but he adapted his risk plan, to allow him to lose per operation about $25, which would represent 0.5% of his account, however, he did not do it for a lower percentage to risk, but mentally and emotionally he felt really comfortable losing this amount per trade, which really would not matter if he were to have a losing streak, he is confident and knows he can recover very quickly with just a few good quality operations.
Digamos que un inversor que llamaremos A, tiene su plan de riesgo ideado y según el mismo, el está dispuesto a perder unos 100$ por operación, ya que posee un capital de 5000$, esto representaría el 2% de su cuenta. Hasta está instancia estamos bien, ya que en números su plan de riesgo es correcto, ya que solo está arriesgando el 2%. Sin embargo, este número tiene un alto impacto en su subconsciente y emociones, ya que no se siente para nada cómodo perdiendo 100$ por operación, porque le parece muy excesivo y cuando esto sucede, el trader comienza a perder la confianza en sí mismo y es cuando vienen los errores a pesar de tener un buen plan de riesgo.
Ahora tenemos la otra cara de la moneda y entra en escena el trader que llamaremos B, este trader tiene los mismos 5000$ capital, pero el adecuo su plan de riesgo, para permitirse perder por operación unos 25$, los cuales representarían el 0.5% de su cuenta, sin embargo, no lo hizo por un menor porcentaje para arriesgar, si no que mental y emocionalmente él se sentía realmente cómodo perdiendo está cantidad por operación, lo que realmente no le importaría si llegara a tener una racha perdedora, él tiene confianza y sabe que puede recuperarse muy rápidamente con tan solo unas buenas operaciones de calidad.

What is the difference between one trader and the other? / Cual es la diferencia entre un trader y el otro?

The difference and the moral of this publication, is simply that trader B, feels comfortable with the amount he will risk per operation, adapting his risk plan to that number with which he feels confident, since, if he risks 2% of his account as trader A, for him it would be a loss that would really cause him a pain and discomfort that would destabilize him completely. This 2%, which would represent $100, is for trader B a number of pain.
Now if we notice what are the maximum pain numbers for a trader? I hope this is clear, let's remember that the most important part of our trading system is the control and capital management that we have, which will minimize the risk and protect our capital. If we feel calm and calm with the amount we are willing to lose, surely our stay in the market will be positive and we will achieve the long-awaited profitability that we all seek in this profession.
La diferencia y la moraleja de esta publicación, es sencillamente que el trader B, se siente cómodo con la cantidad que arriesgará por operación, adecuando su plan de riesgo a ese número con el cual él se siente en confianza, ya que, si arriesga el 2% de su cuenta como el trader A, para el sería una perdida que causaría realmente en el un dolor y molestia que lo desestabilizara por completo. Este 2% que representarían 100$, es para el trader B un número de dolor.

Ahora si notamos que son los máximos números de dolor para un trader? Espero esto haya quedado claro, recordemos que la parte más importante en nuestra sistema de trading es el control y la gestión de capital que tenemos, lo que minimizará el riesgo y protegerá nuestro capital. Si nos sentimos tranquilos y con calma con la cantidad que estamos dispuestos a perder, seguramente nuestra estadía en el mercado será positiva y lograremos la tan ansiada rentabilidad que todos buscamos en esta profesión.
Finally | Por último

This publication is a complement to my previous publication, in which I shared how we should put together a risk plan to protect our capital, this is something very important and that most trading academies do not tell you. Later I will be publishing how some indicators that are among my favorites and that sometimes I use in my operations, although I particularly prefer to use the price action as a star indicator in my operations.
LeoFinance is a Blockchain based social networking community for Crypto & Finance content creators. Our tokenized blog platform LeoFinance.io allows users and creators to participate and share content in the blockchain while earning token rewards LEO.
Está publicación, es un complemento de mi anterior publicación, en la cual compartí como deberíamos armar un plan de riesgo para proteger nuestro capital, esto es algo muy importante y que la mayoría de las academias de trading no te dicen. Posteriormente estaré publicando cómo funcionan algunos indicadores que entran en mis favoritos y que en ocasiones suelo usar en mis operativas, aunque particularmente prefiero utilizar la acción del precio como indicador estrella en mis operaciones.
LeoFinance es una comunidad de redes sociales basada en Blockchain para creadores de contenido de Crypto & Finance. Nuestra plataforma de blogs tokenizada LeoFinance.io permite a los usuarios y creadores participar y compartir contenido en la cadena de bloques mientras obtienen recompensas de tokens LEO.


---

If you are new you can join the game under this LINK
---


Live the BraveBrowser Experience. Browse fast, safe while earning BAT tokens.
Please download the browser using my Referral Link.
---

---
---

---


Communities I support and promote

---
---
---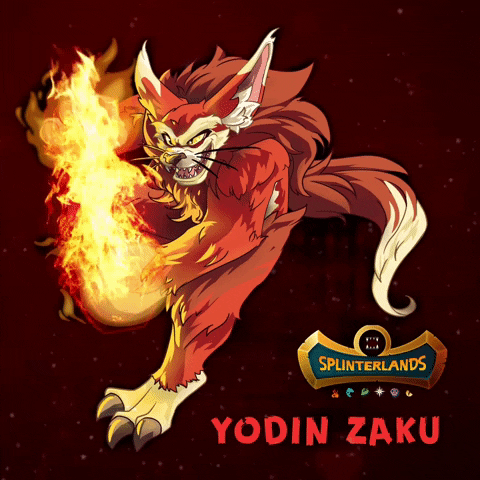 Join the official Discord community
---

Go to the Discord server community officer in Spanish
---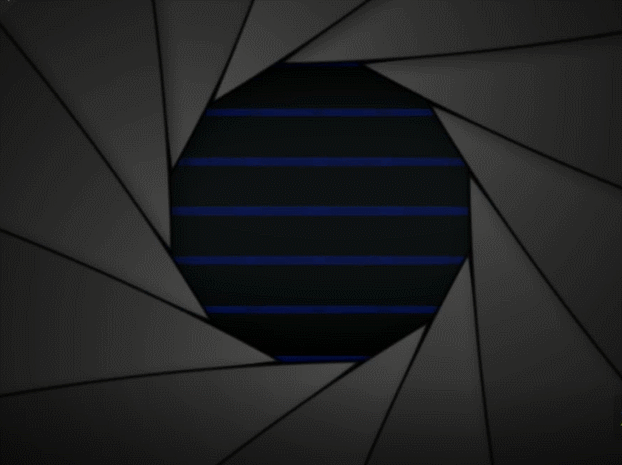 ---
Posted Using LeoFinance Beta
---
---