Hello guys, how are you?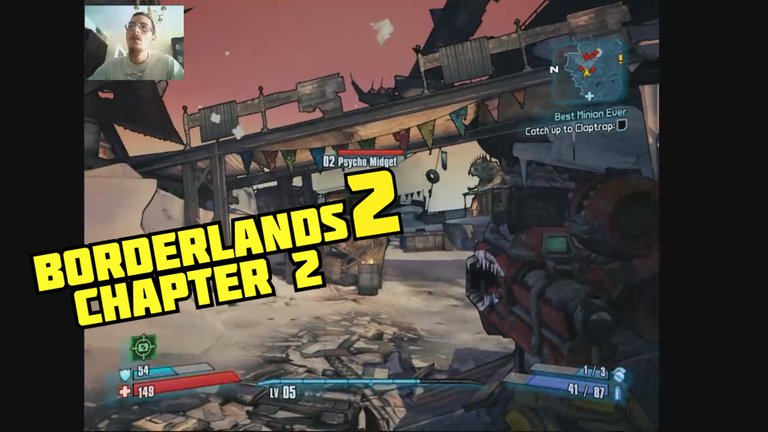 In today's #Borderlands episode I tried providing a clear path to "Claptrap", my helper minion.
Our mission was to reach a boat while passing through an enemy's camp and damn it was tough!
I didn't complete the whole mission cause the mission was too big and I needed to take care of some business with my roomate but I did play for a fair amount of time and shot some awesome headshots!
Enjoy
Thank you all for your support. As a full-time online hustler, supporting my content allows me to keep doing what I love.
Much love to everyone and always have fun.
@Knowhow92
Find me Here
🏡 Hive: https://www.peakd.com/@knowhow92
📹 Youtube : https://www.youtube.com/channel/UCJTNnvAHca8jcxaBpWn-bzA
📱 Twitter : https://twitter.com/theocharis_ch
☀️ Lbry : https://lbry.tv/@knowhow92:d
📷 Instagram : https://www.instagram.com/haris_housos/
☕️ Ko-fi : https://ko-fi.com/knowhow92