YES, you read the title correctly, I wanted to share all of you Xbox console users (players). Microsoft announced the new Xbox Game Pass For a PC and a deal for Game Pass Ultimate $1 at the Xbox E3 2019.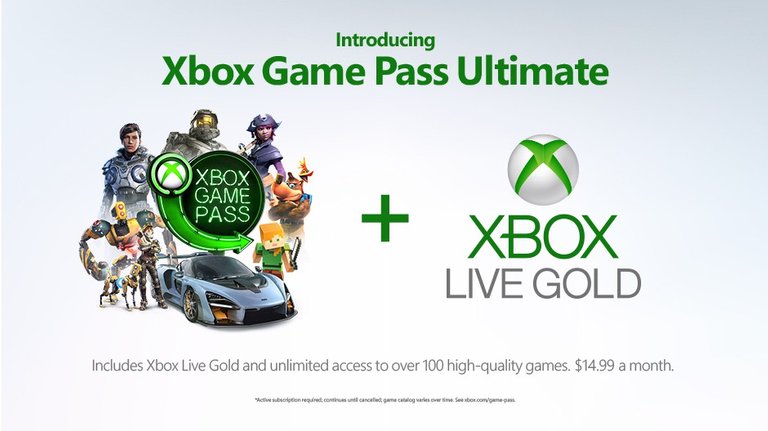 (Source: Here)
With Xbox Game Pass Ultimate, you get Xbox Live Gold, Game Pass for Console, and Game Pass for PC, normally it's just for $14,99 a month, but the first month is $1. However, there's a trick to get 3 YEARS of Game Pass Ultimate just for ONE DOLLAR.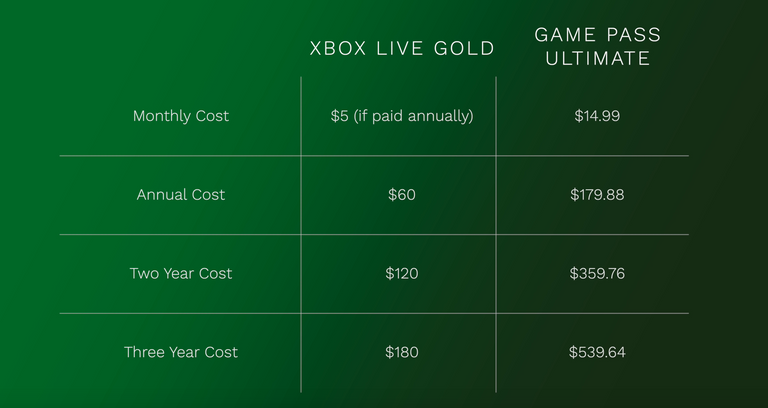 (This is how much you save with this trick)
What do you need to get the Ultimate for 1$?
Alright, basically you need to buy Xbox Live Gold for your console (It's your choice how long do you want it), so the example I bought a 12 Month Xbox Live Gold and now If I do the 1$ Ultimate upgrade, I get instantly 12+1 Month Xbox Game Pass Ultimate, and It works also on a PC.
Source: Youtube video made by Andru Edwards
I hope you got the point here, and I wish you a happy gaming experience! :)