Hello, dear busy Hive-beez,
it's raining outside but I'm still happy! Here in Hungary it is said that the rain in May is worth gold! That's why I don't care too much if I'm soaked up a bit, at most I don't go on 20-kilometer hikes. By mid-May, life already seems to be approaching fulfillment. But that's just the appearance, because summer can give us so much more. I have written in several posts about edible wild plants that I now consume on a daily basis. I can also take plants for herbal tea nearby.
Now I'll give you an insight into my simple little kitchen. Nothing special, there are no special (and unnecessary) kitchen appliances that are advertised on TV. I also sold the electric knife, juicer and bread machine a long time ago.
I keep my dried herbs in separate boxes on the top shelf. One down below is my sourdough and pine bud syrup. I use a lot of spices, including a variety of chilies.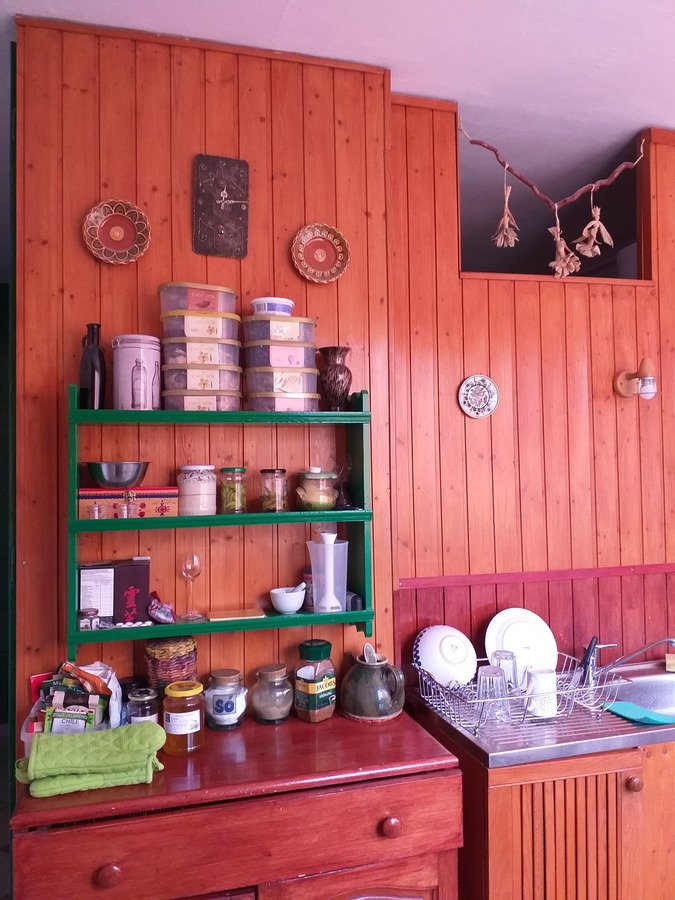 I found this beautiful green shelf thrown out a few years ago on the street next door. There was nothing wrong, it just had to be painted. It was originally a worn brown, repainted in grass green.
Let's take a closer look: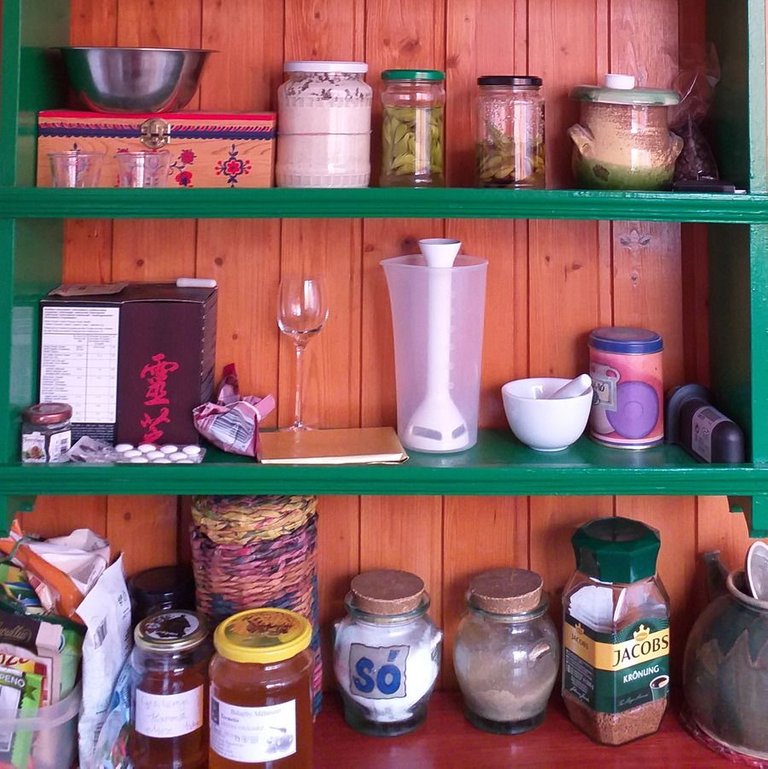 I'll show you what I ate for breakfast today: a wonderful strawberry, goat cheese, honey and basil composition. Cheese can also be substituted for tofu as a source of protein.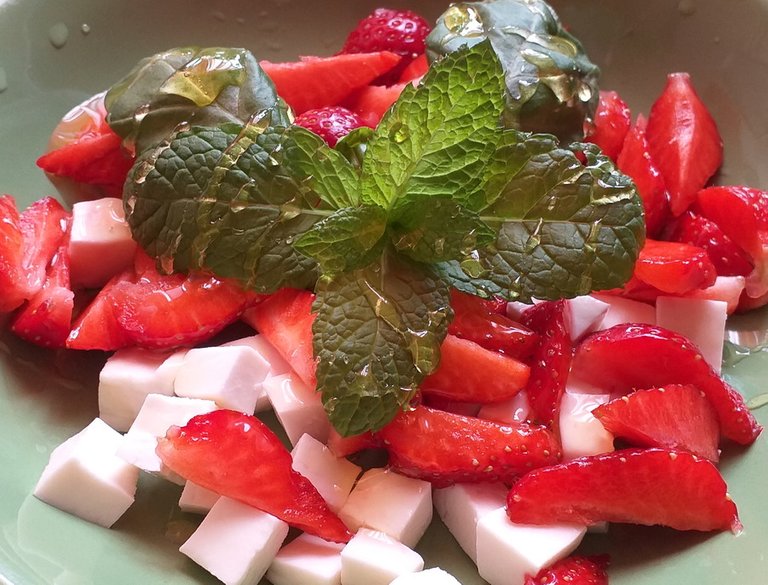 It's so beautiful that I still show pictures of it: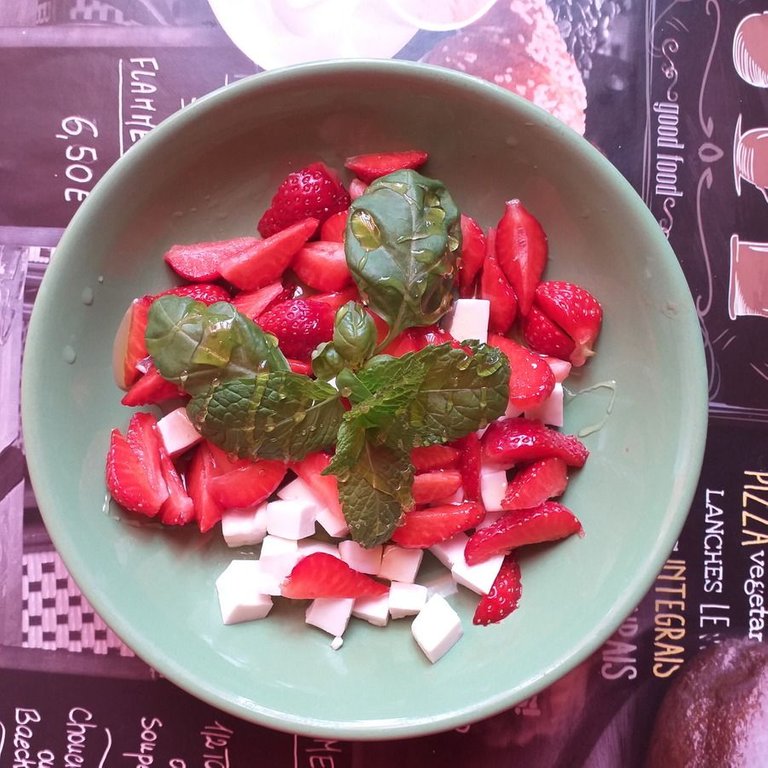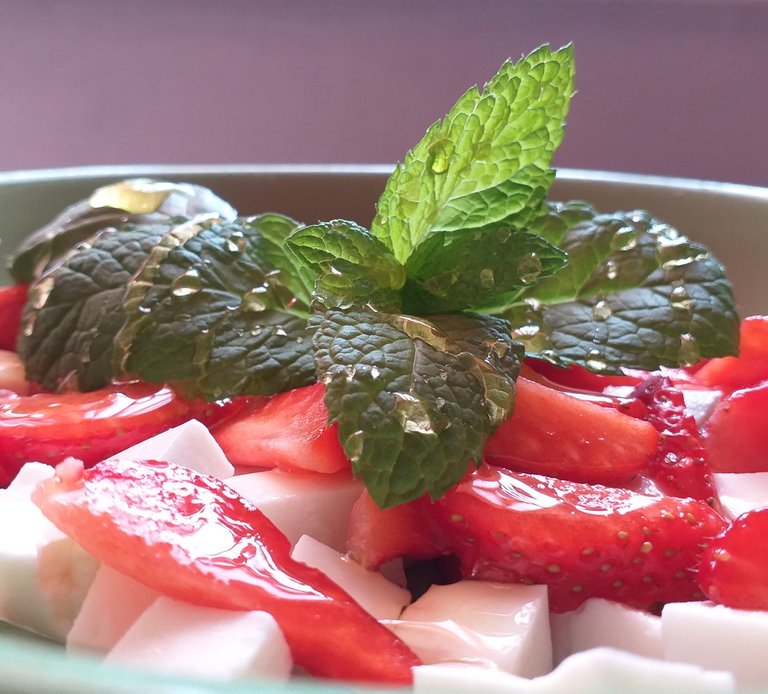 I also have live herbs on the windowsill: basil, mint and melissa.
The lily of the valley is, of course, just a decoration, with a very pleasant scent, but it's very toxic.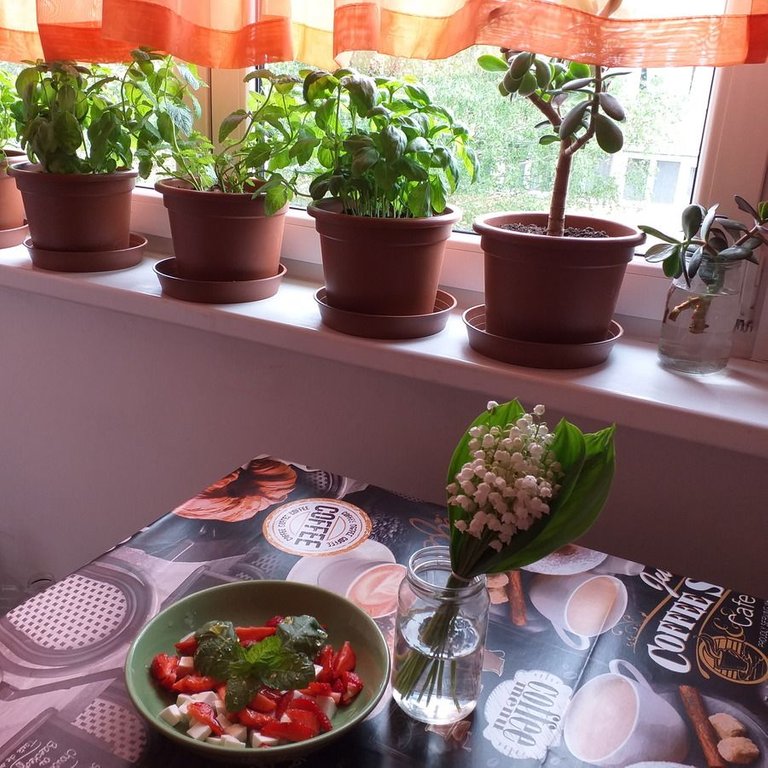 A street away, you can buy lilies of the valley at a house, throw the price in the mailbox, and take a bouquet from the bucket.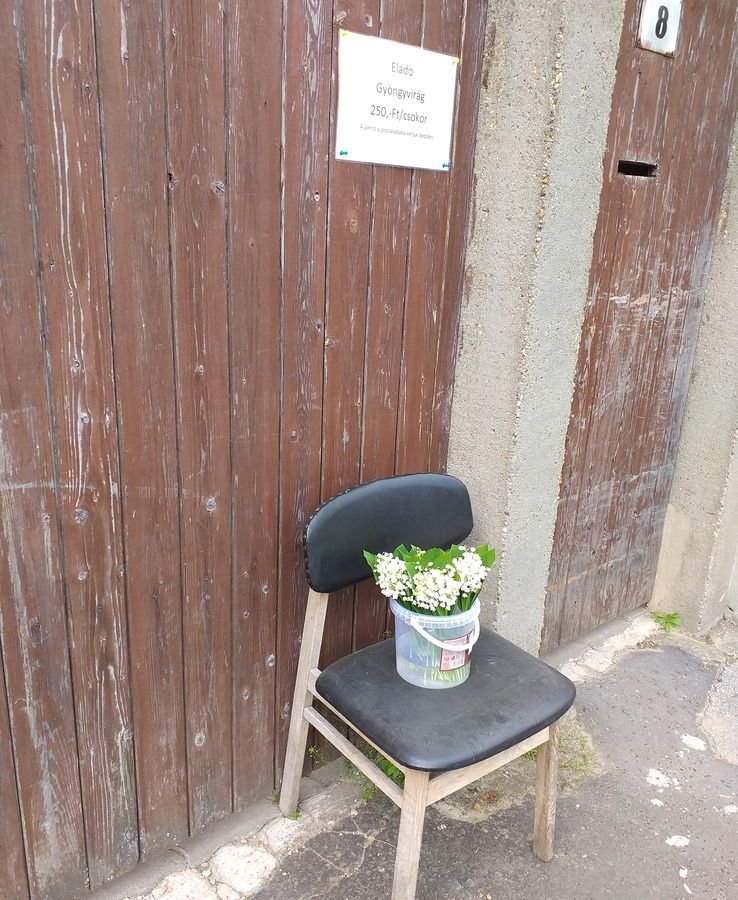 Due to the abundance of wild plants, I make very cheap and nutritious food. My lunch today came out for less than 1 Euro.
I don't throw out the green onion leaves, I rather steam them in a little oil.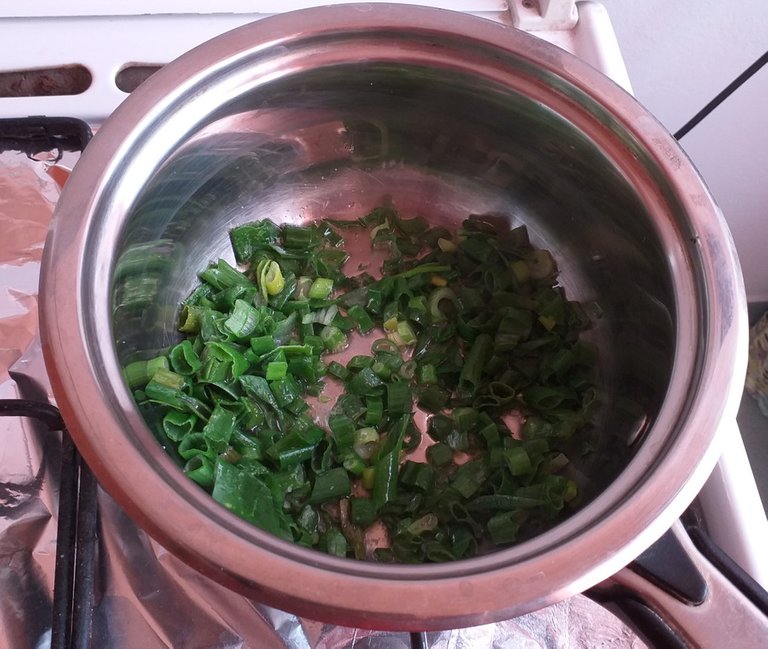 I wash and chop a bunch of hop shoots and 3 potatoes.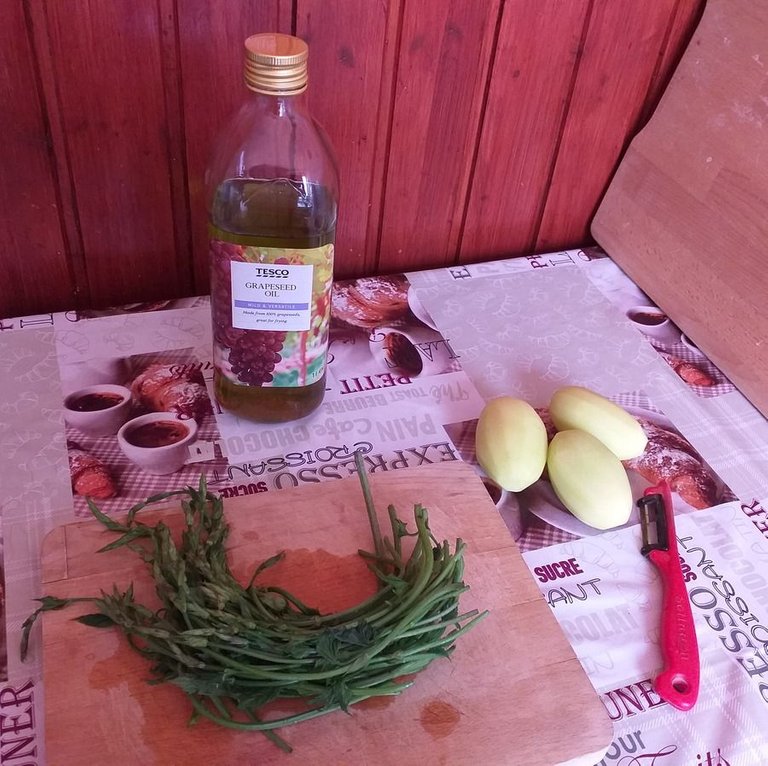 Then I add them to the onion-greens with some water, and cook them until the potato is ready.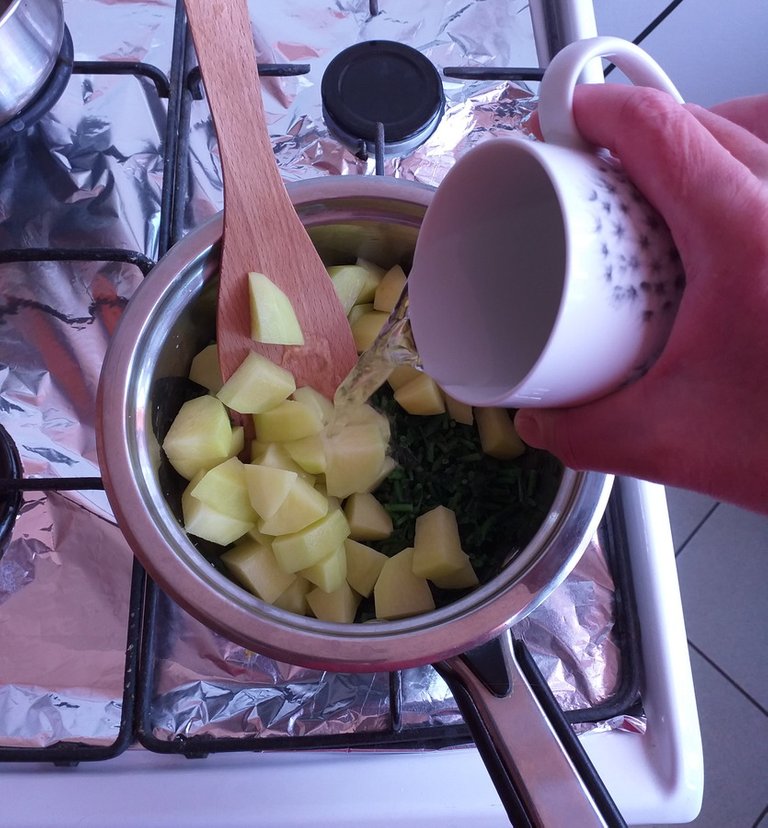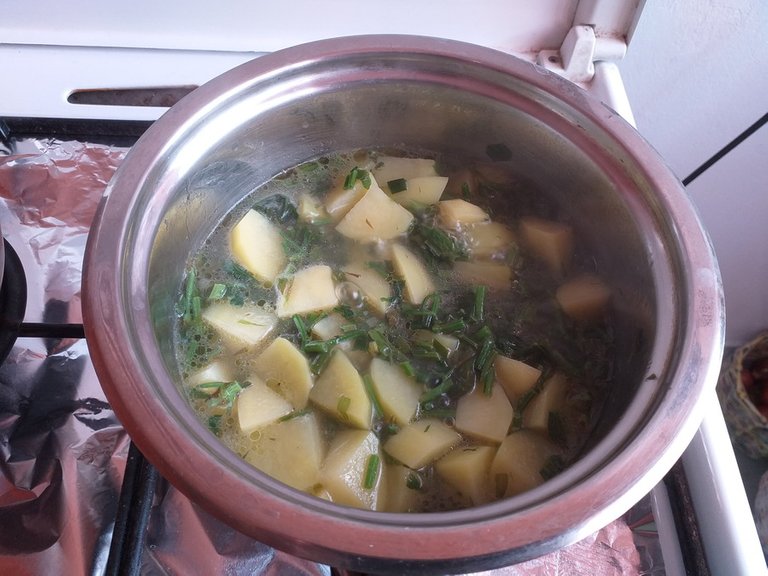 Ready to eat: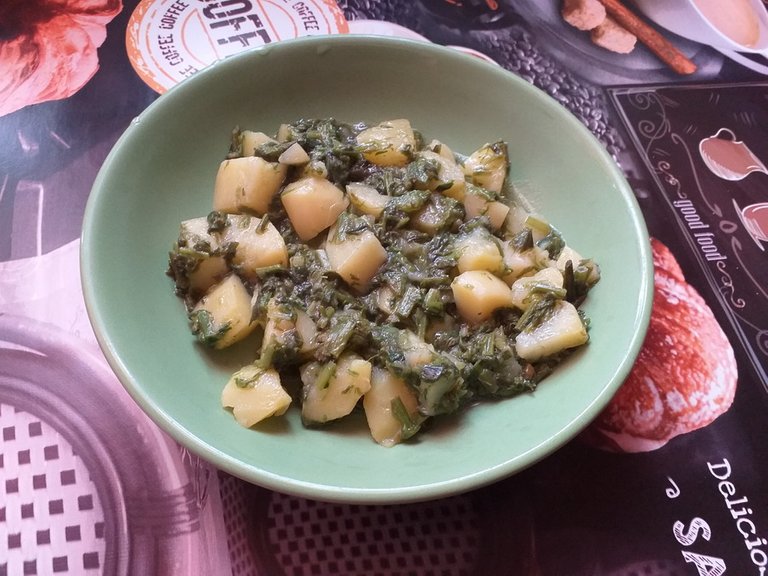 ---
I am now working on a recycling project, making durable containers from paper. Next time I'll show them too.
---
I'm not a person! I'm human!
With lots of love from Kalemandra