Needleworkmonday: Used Shawl Turned Into A Special Dress
Hello everybody,
Dyaaaaraaan! Look, it's done, just this afternoon. Super dooper, hot off the hook!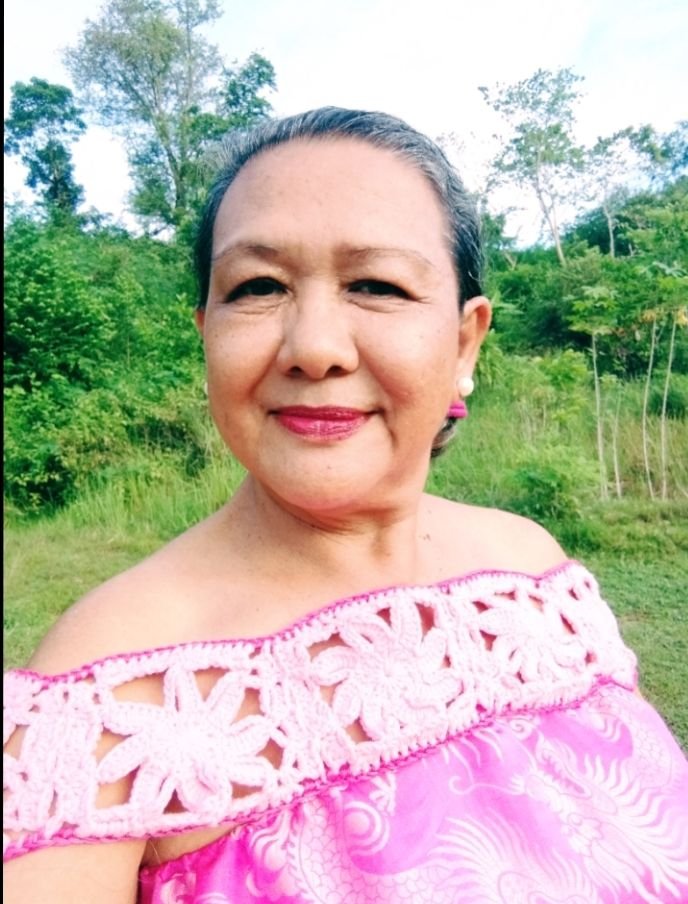 Remember my last blog, 13 days ago, about the spiral stitch in granny square? This is the application. I call my outfit ...The Fairy Godmother minus the Magic Wand, hahaha.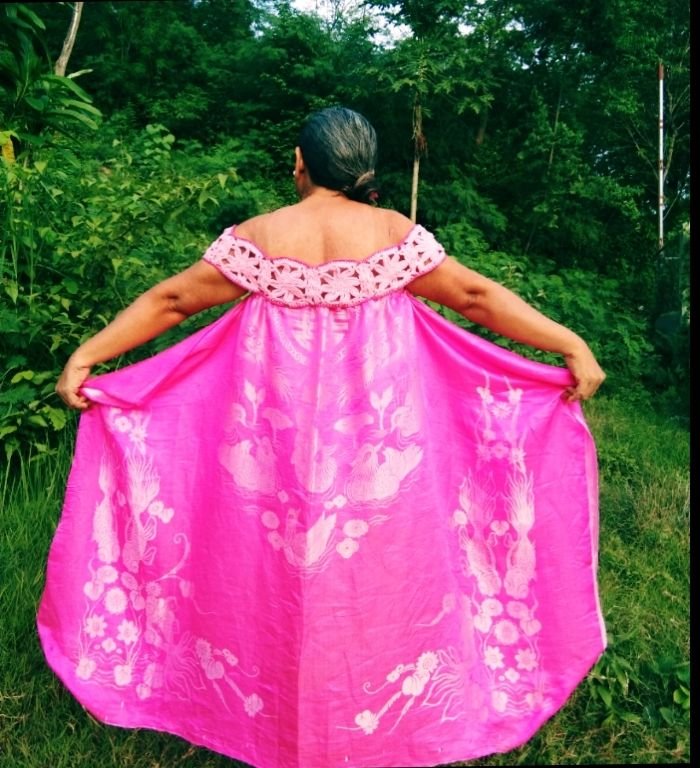 Actually, I call it The Godmother only, then tonight I ask the opinion of my eldest sending her my picture. She suggested the name the Fairy Godmother because she said I look like one. Hmm, do I?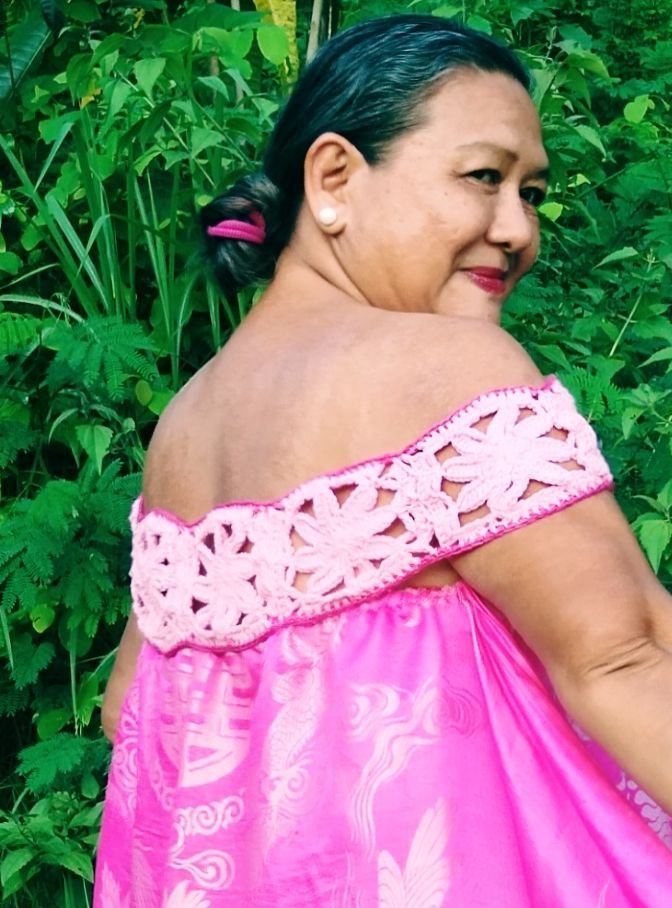 Grateful my skin rashes is gone, timely for my photoshoot.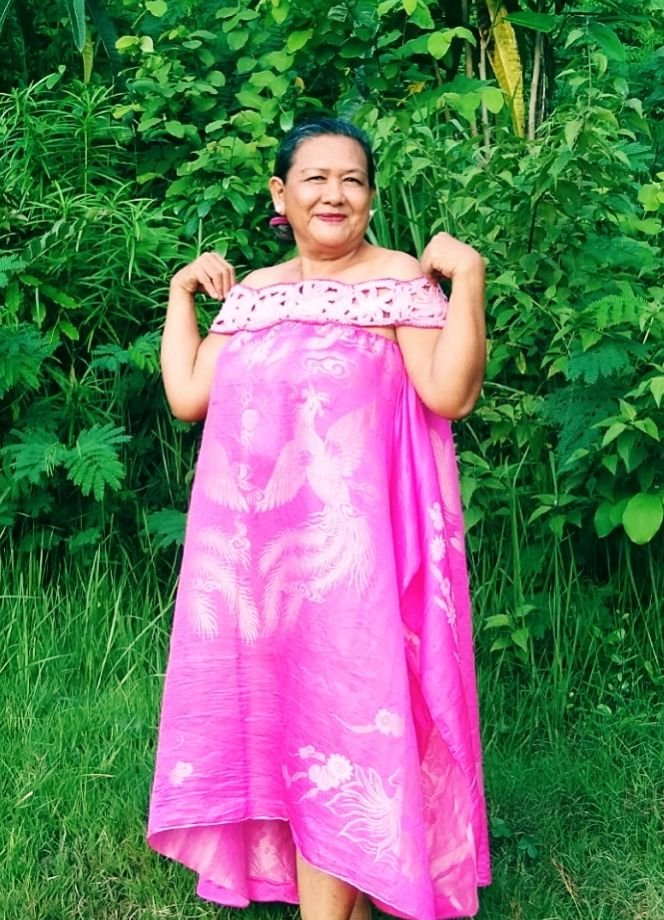 Photoshoot by my daughter, Jewel in front of Jurich Crochet Studio same time our house.
Behind the scene while shooting: ho my, she let me pose, pose and pose hahaha.
The Construction
The fairy godmother dress was constructed using a 2 1/4 mwidth x 2 m length preloved shawl I ordered online. Folded it and cut or slit at the center about .6m fitted my underarm. upper breast, sewed the garter all around by hand. And, attached by sewing the 10 granny square swirl stitch join as I go using a 4ply milk cotton, pale pink, for the main square and 16 ply fine cotton, fuschia pink, for the edging.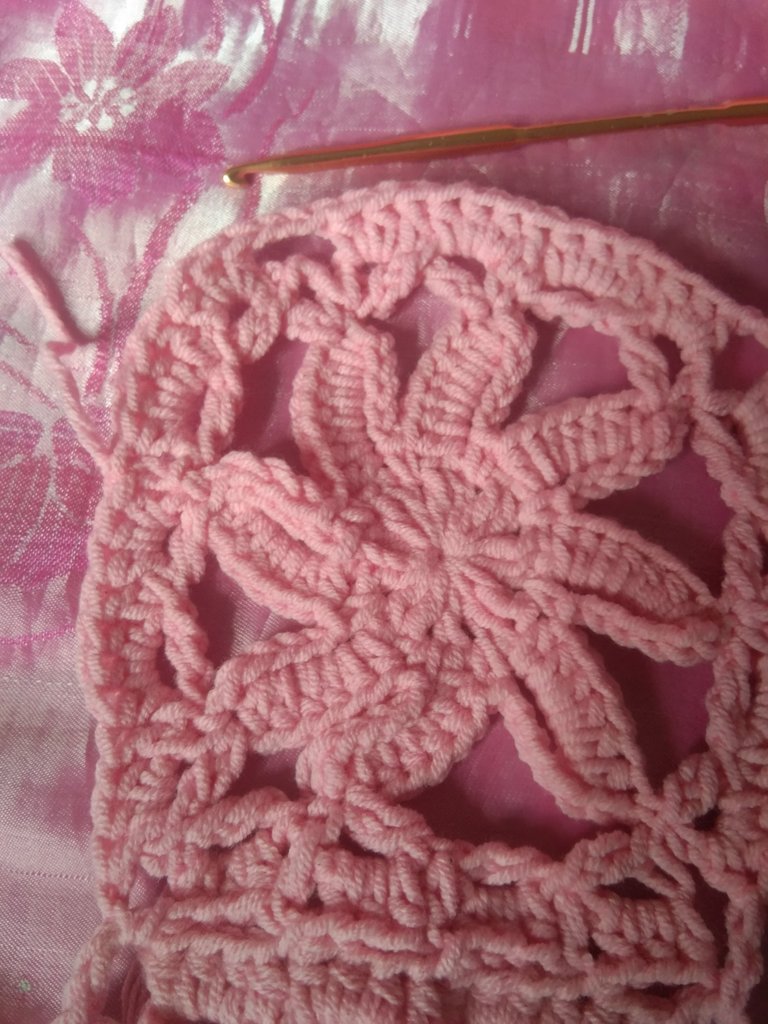 On the ninth square I was wrong with some extra stitch, solution just ignored my mistake, I did want to frogged and re do the last round,I find ways, no one will noticed it.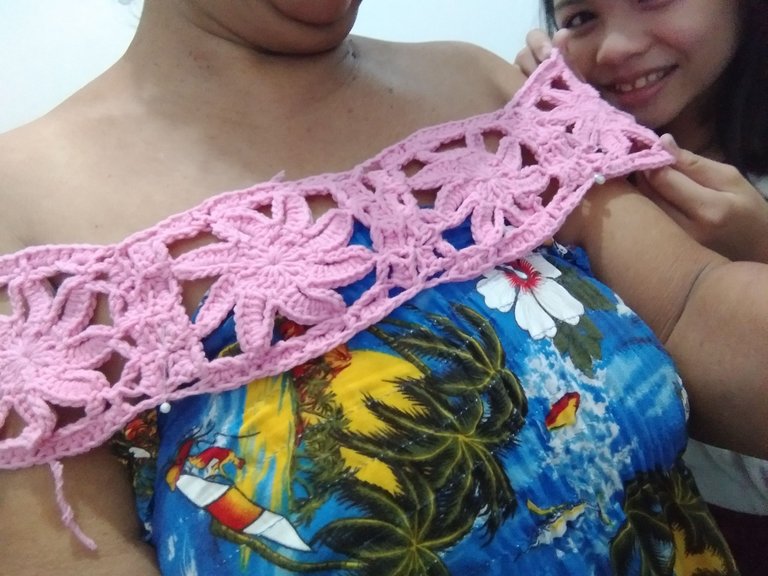 When I tried the granny squares my skin was almost scratch by the pins, it was good my granddaughter Alexie got it right away.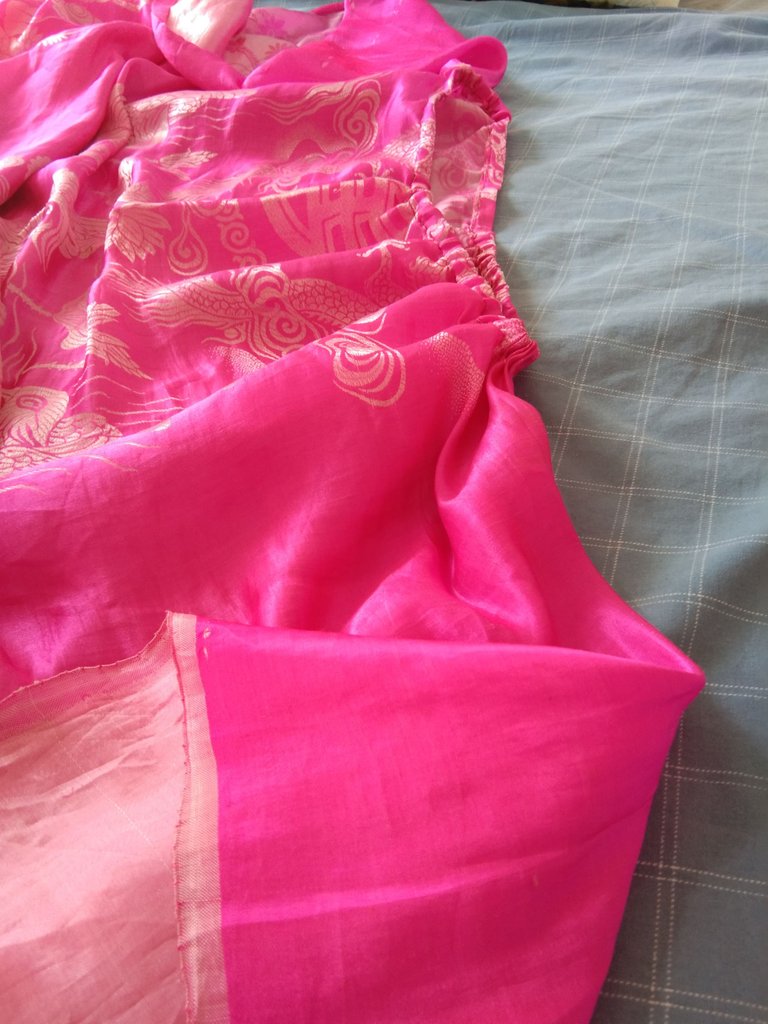 When I sew by hand the garter.
This is all folks, thanks for passing by... hope you like my creation an old item turned new with crochet accent.

Thanks to @kennyroy for my footer.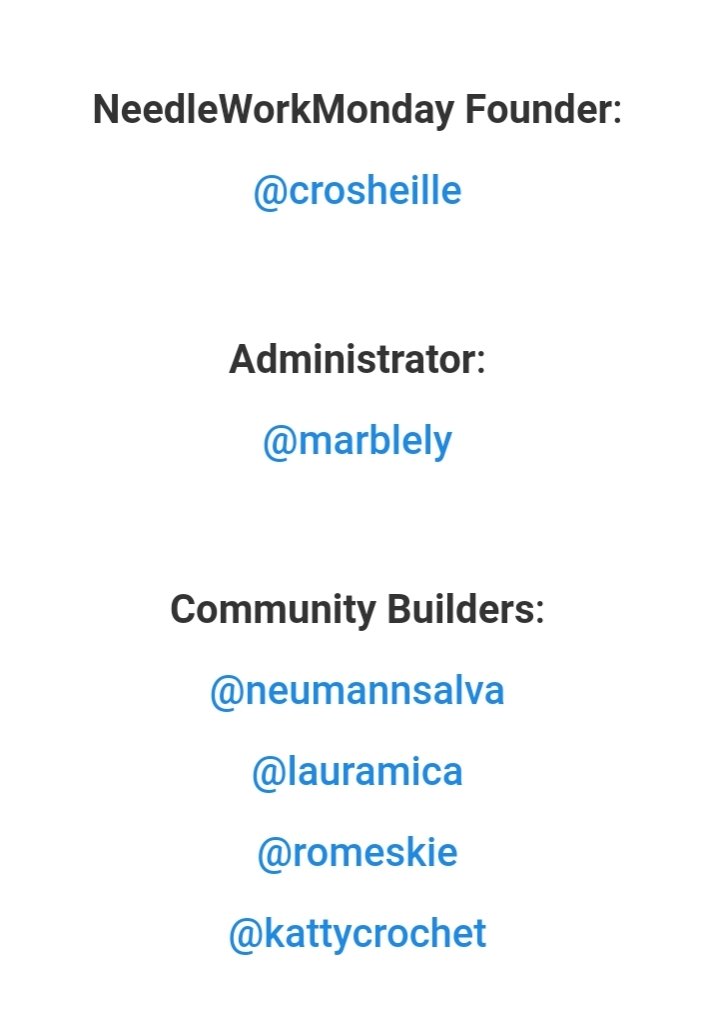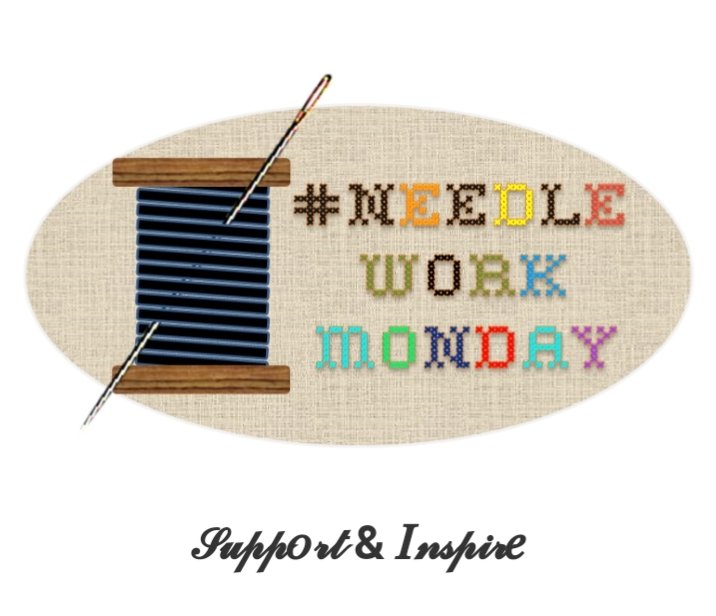 ---
---