A closet for Barbie/Un guardarropa para Barbie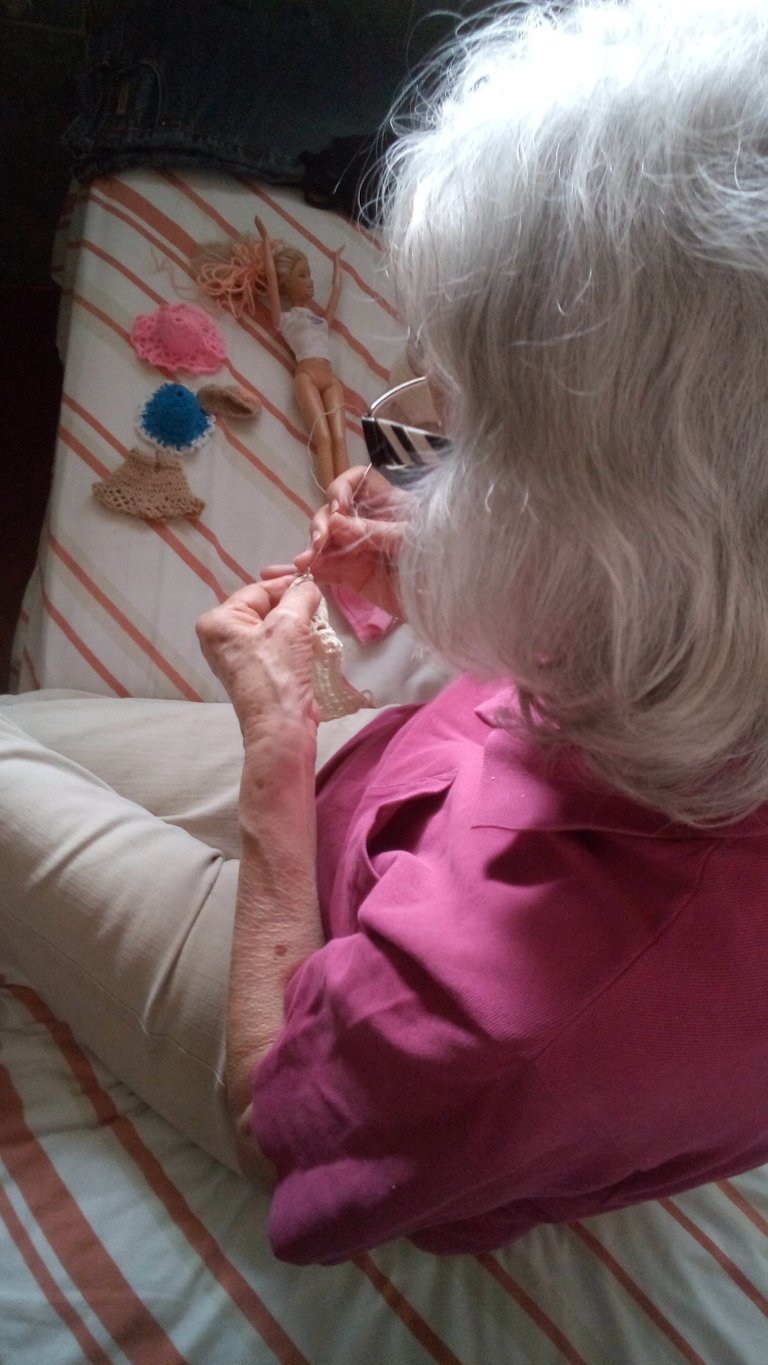 (

What I know about weaving, sewing, painting, crafts and other arts I owe to my maternal heritage, my grandmother and my mother, maybe if I look further back, I will find other weavers of the family ....
Today, as in other opportunities I want to show the work of my mom, the spider.
She has this hobby of weaving and these days she has drawn a project, which I am following, maybe later in my life, I will spend my time weaving.
My brother lives in Chile with his family and his 8 year old girl, who loves Barbies, so my mom decided to create a closet for my niece's Barbies.
This closet will travel far. From Venezuela to Chile.
Here I show you her progress and pieces created so far.
Materials
I started by looking for the pattern of the pieces in one of those crochet magazines.
She looked for the yarns she had stored there.
Crochet needle.
The pattern of the pieces.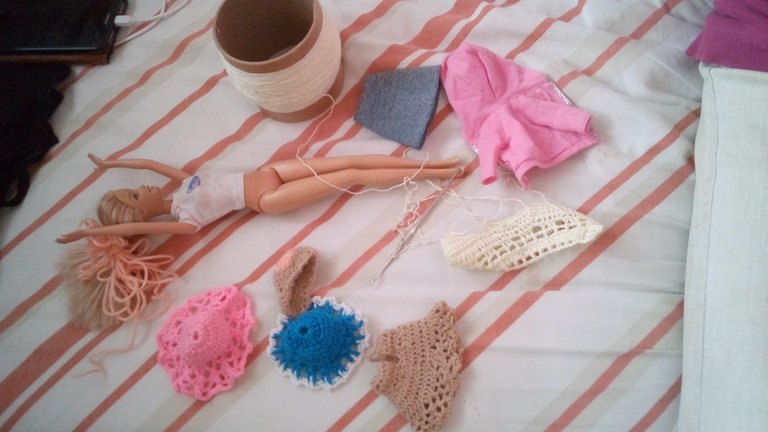 We begin
I started with this beautiful mini skirt, it looks perfect on her.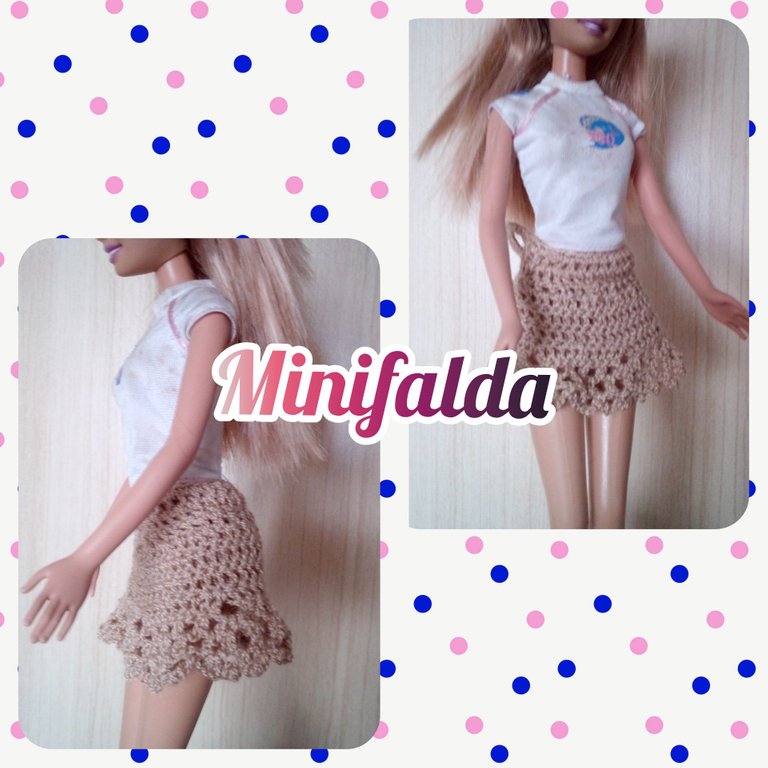 A hat that matches the skirt, I loved it, I ordered one just like it for me. I hope to buy the yarn soon.
InShot_20210524_163803606.jpg](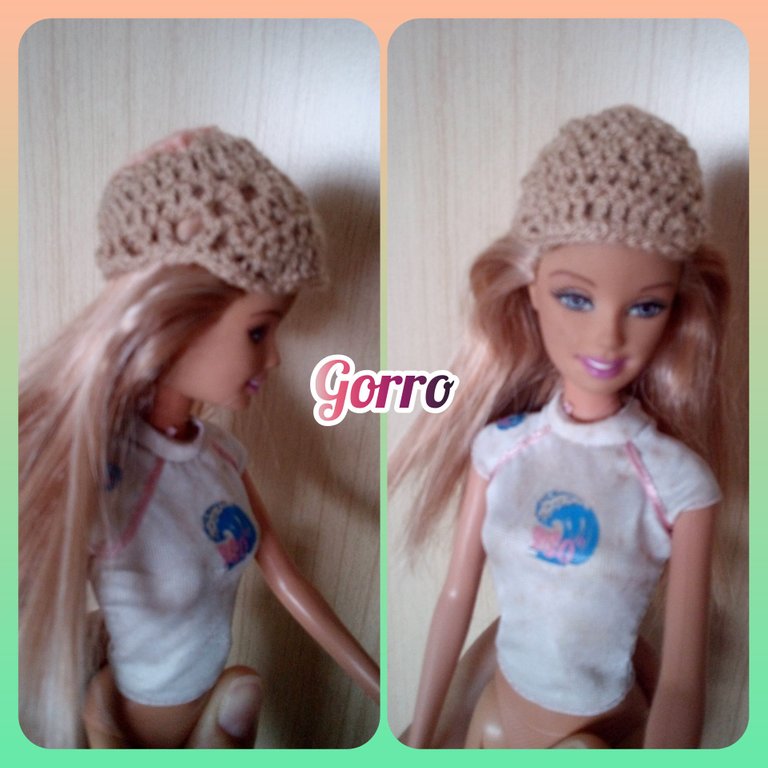 )
Hats for the beach, they look very cute on the barbie, this pink one has a bigger visor.
InShot_20210524_163540125.jpg](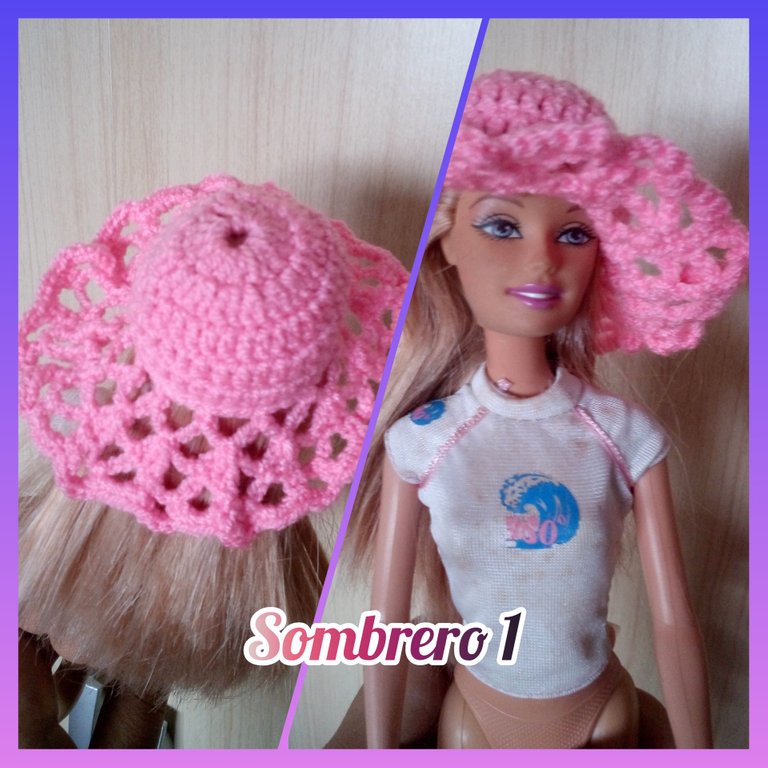 )
This other one, smaller double color, if it makes them big, for me, I would walk around with them every day they are beautiful.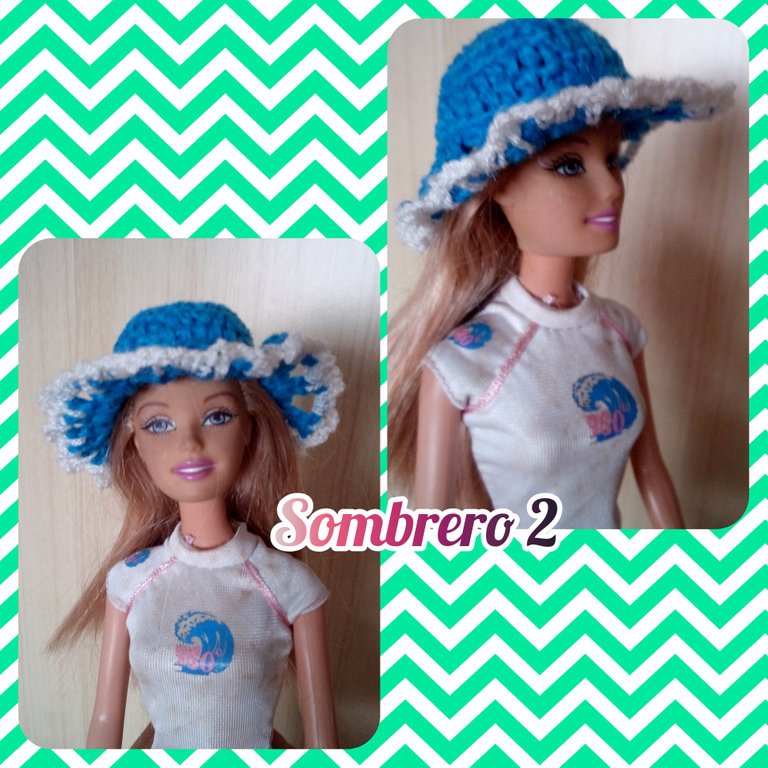 The spider will continue weaving other pieces for barbie. I will show you its progress and especially the reception of this gift from my niece. I will tell her to make a fashion show.
Knitting is an art of great patience and detail. It is also a good exercise to tone the brain. It develops attention, concentration and memory, hand eye coordination.
Thank you for reading, leaving your support and comments, have you ever made a miniature piece?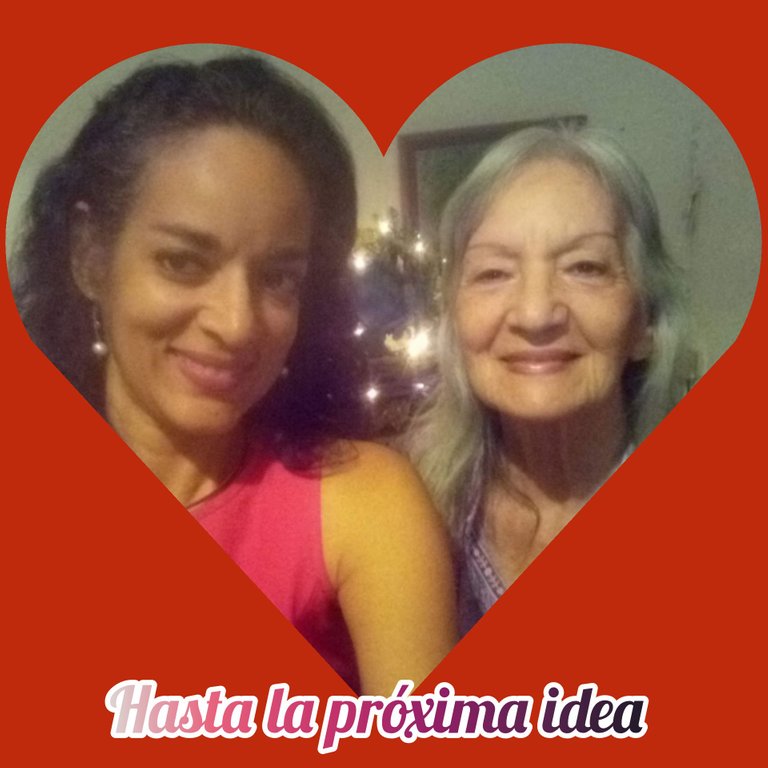 🎗️🎗️🎗️🎗️🎗️🎗️🎗️🎗️🎗️🎗️🎗️🎗️🎗️🎗️🎗️🎗️🎗️
Español
✂️✂️✂️✂️✂️✂️✂️✂️✂️✂️✂️✂️✂️✂️✂️✂️✂️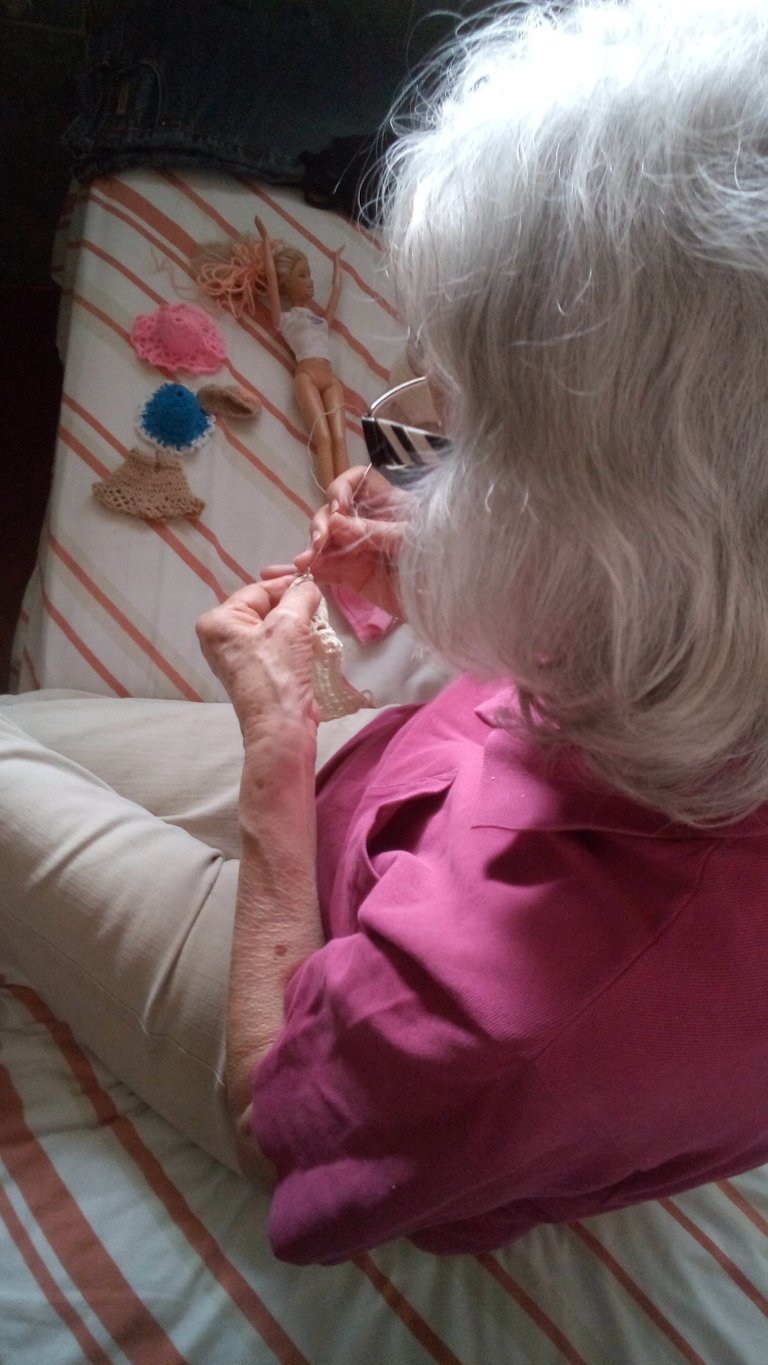 (

Lo que se de tejer, coser, pintar, manualidades entre otras artes se las debo a mi herencia materna, mi abuela y mi mamá, tal ve sí veo más atras, encontraré otras tejedoras de la familia...
Hoy, como en otras oportunidades quiero mostrar el trabajo de mi mamá, la araña.
Ella tiene esta afición de tejer y en estos días se trazo un proyecto, el cual estoy siguiendo, tal vez más adelante en mi vida, me toque pasar el tiempo tejiendo.
Mi hermano vive en Chile con su familia y pues con su niña de 8 años, quien le gustan las Barbies, asi que, mi mamá se dispuso a crear un guardarropa para las Barbies de mi sobrina.
Este guardarropa viajare lejos. Desde Venezuela a Chile.
Aqui les muestro sus avances y piezas creadas hasta el momento.
Materiales
Comenzó por buscar el Patrón de las piezas en una revista de esas te crochet.
Busco los hilos que tenia por alli guardados.
Aguja de crochet.
La modelo de las piezas.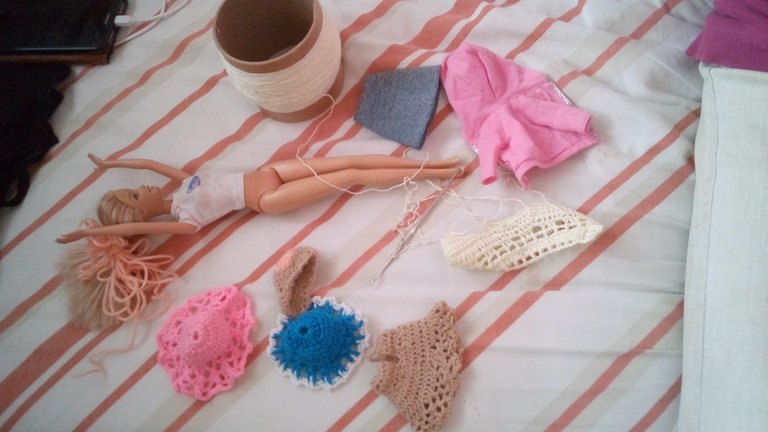 Comenzamos
He inicio con este hermosa minifalda, le quedo perfecta.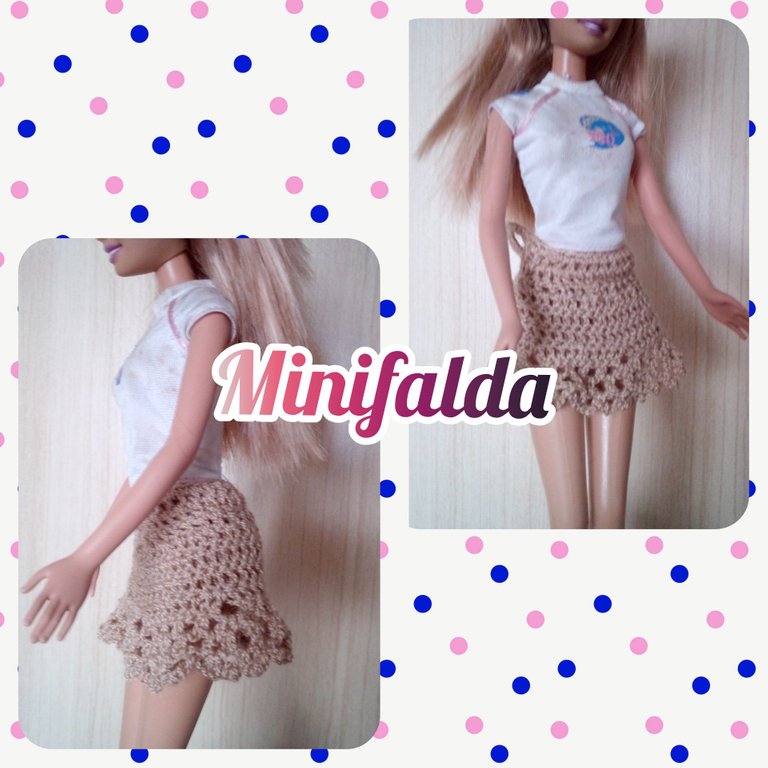 Un gorro que le hace juego con la falda, a mi me encanto, le pedí uno igual para mi. Espero comprar el hilo pronto.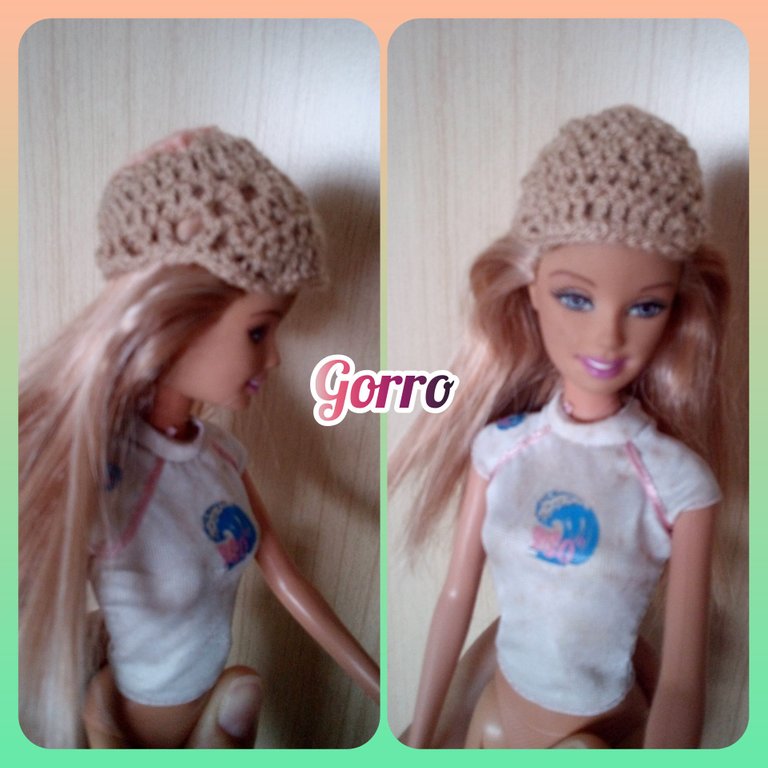 Sombreros para la playa, les quedan muy coquetos a la barbie, este rosado tiene la visera mas grande.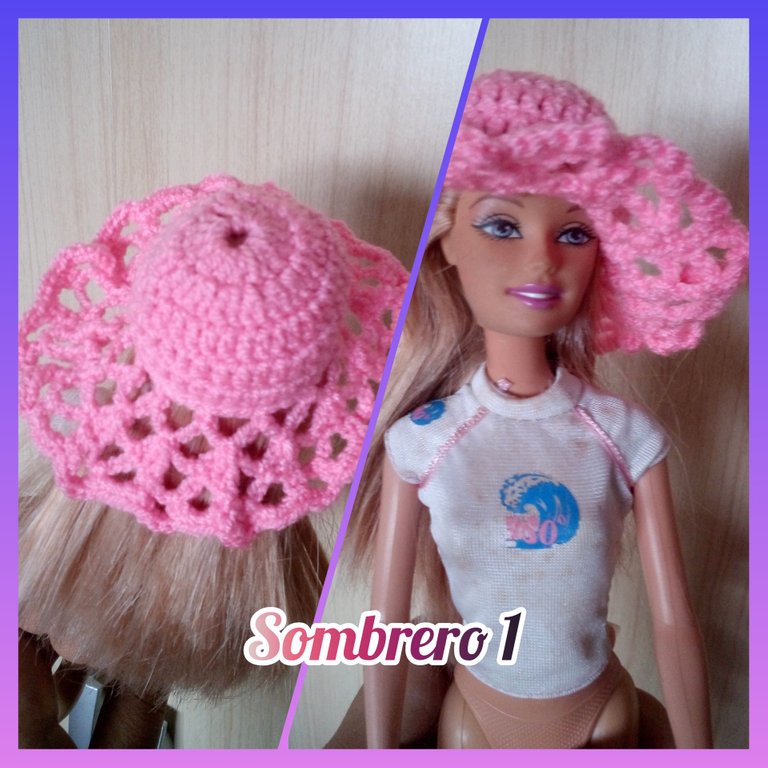 Este otro, mas pequeño de doble color, si los hace grande, para mi, andaría con ellos todos los dias son hermosos.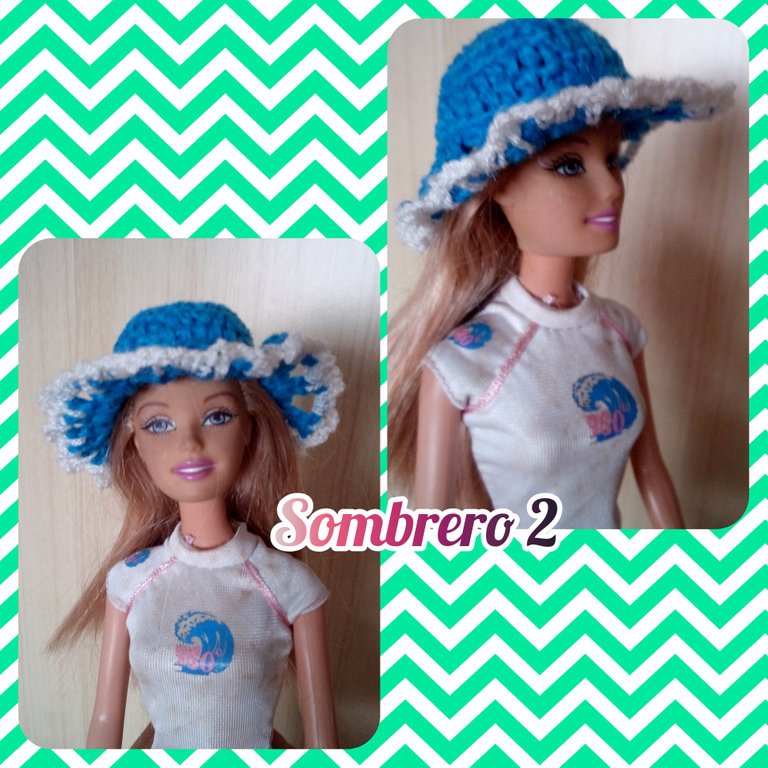 La araña, seguirá tejiendo otras piezas para barbie. Les ire mostrando sus avances y sobre todo el recibimiento, de este regalo por parte de mi sobrina. Le dire que haga un desfile de moda.
Tejer es un arte de mucha paciencia y detalle. Además que es un buen ejercicio para tonificar el cerebro. Desarrollo de la atencion, concentración y la memoria, coordinar ojo mano.
Gracias por leer, dejar tu apoyo y cometario. ¿Haz elaborado, alguna pieza en miniatura?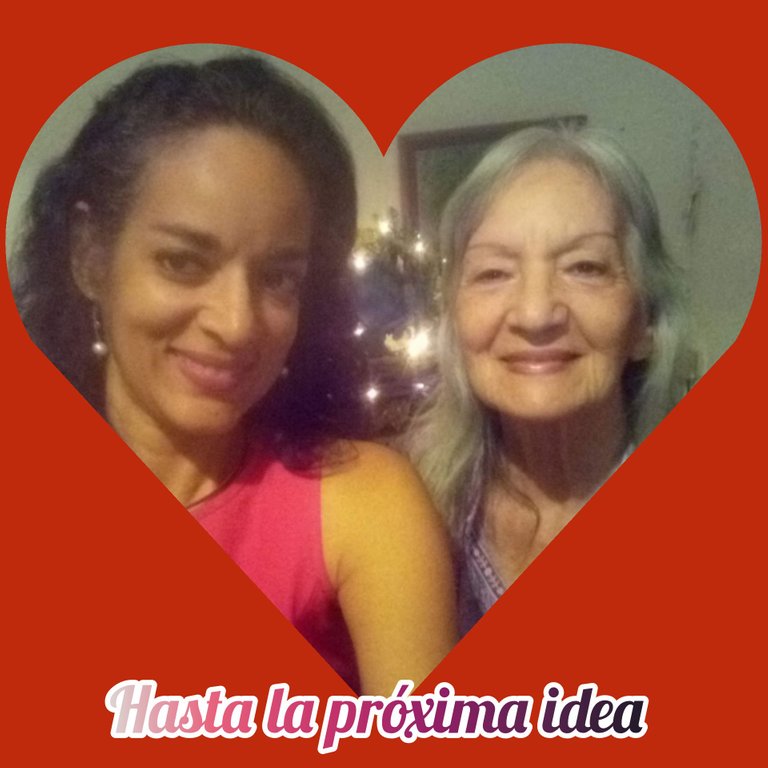 ---
---