The One Thing You Need Before You Can Achieve Success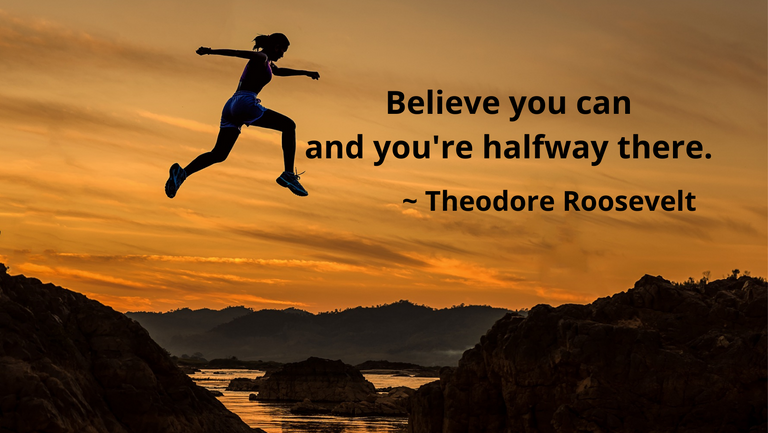 There certainly is no shortage of information online about how to achieve success. It comes in all forms...PDF books, articles, blog posts, videos...you name it. Some of the information is good while others are not worth wasting your time on.
The fact is that there is definitely enough information available online to get you going with whatever it is you want to do.
But there is one thing that is often overlooked. You can learn about business strategies, about creating business plans, setting goals, how to create action plans...but there is one thing that you need to achieve success. There is this one thing that we sometimes take for granted...something we don't really pay attention to.
Without that one thing, it will be very hard to achieve success.
That one thing is the belief that you can actually achieve what you set out to do. If you don't believe in your own ability...if you don't have enough faith that what you want to do is actually achievable, you will have a hard time achieving your goal.
To emphasize the importance of this fact, think about what Theodore Roosevelt once said:
Believe you can and you're halfway there. ~ Theodore Roosevelt
So, be prepared. Gain all the information you need. Set goals and create a plan of action. Try to be prepared for anything that can go wrong. Think about how you would be able to overcome any obstacle.
Once you have considered all the positives and negatives, and consider the reality of everything, you should be able to develop the necessary faith in your ability to achieve success in your project.
This will enable you to tackle any task with enthusiasm and confidence.
May you have great success and awesome results in pursuing your goals this week!
---
---