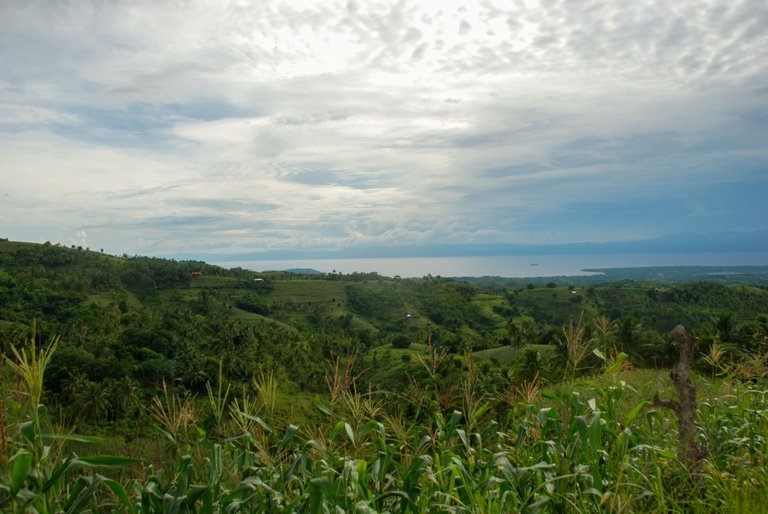 Hello #Hive,
About a week ago, the electricity provider for most of the Cebu south island posted a note on their social media account informing everyone that there would be a whole day power cut on Sunday July 19th. This meant that I had to plan my day and find things to do just so that I wouldn't stay inside the house. Having no electricity means no fan and I just can't stay indoors for too long without it.
It sounded like a great excuse to get back in the sea and finally dive again. It was way overdue anyways since it's been 5 months since my last dive and it would keep me busy for a couple of hours. So a few days ago, I passed by the dive shop and arranged for it with @scubahead. No problem on his side, that was the morning sorted!
Problem is, I just couldn't come up with anything interesting to do for the rest of the day.
So yesterday, just like it was announced, at 8am sharp, the power went out. No problem, I was almost ready to make my way to the dive center. Everything went as planned and I thoroughly enjoyed the dive. The visibility was really good and it had been a while since I'd seen the massive school of sardines. Once done, I lingered around the place a bit, chatting with @scubahead and basically killing time. By lunchtime, I went home.
After a nice meal and a quick power nap I was racking my brain to figure out what to do next. I was already starting to feel uncomfortable and sweating because of the humid heat. Sure, I could have gone to the airstrip and done a bit of work there which doesn't require electricity or even just get some fresh air by flying for a while but I just wasn't in the mood for it.
Then I thought, why not take the camera with me and ride the scooter on Moalboal's back roads, to nearby places I have never been to despite living here for more than a year now. I thought I could potentially find some places worth a shot and worth sharing here with you 🙂
This is the loop I did. Ignore the fact that it shows the walking time. Google just didn't allow me to select the 2 wheels mode of transportation.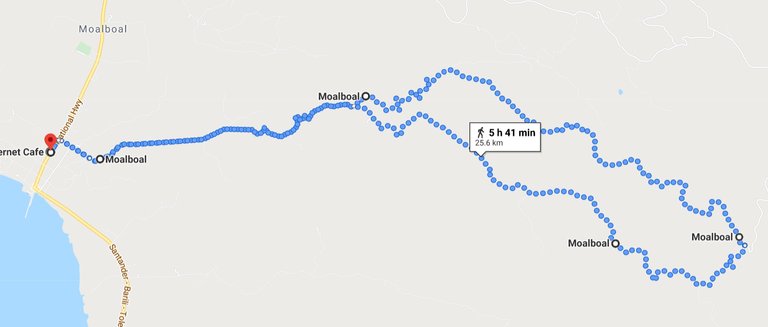 I didn't know what to expect at all from the ride. I didn't know what the state of the road would be and if there would be anything to see and appreciate. I was also a bit anxious of getting wet because the sky was slowly turning dark.
The trip started with a concrete road and after a few kilometers, it changed to a dirt road and then became a bit rocky. Not necessarily ideal for a scooter but I made it anyways. I wasn't in a rush so I really took my time and sometimes to my delight there would be concreted portions.
I ended up taking more than a 100 pictures, not all worthy of a share of course, but some were decent enough for me to show you.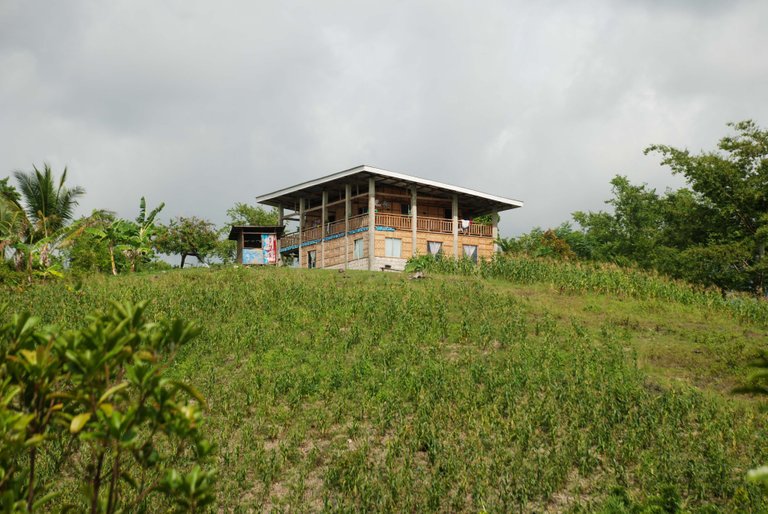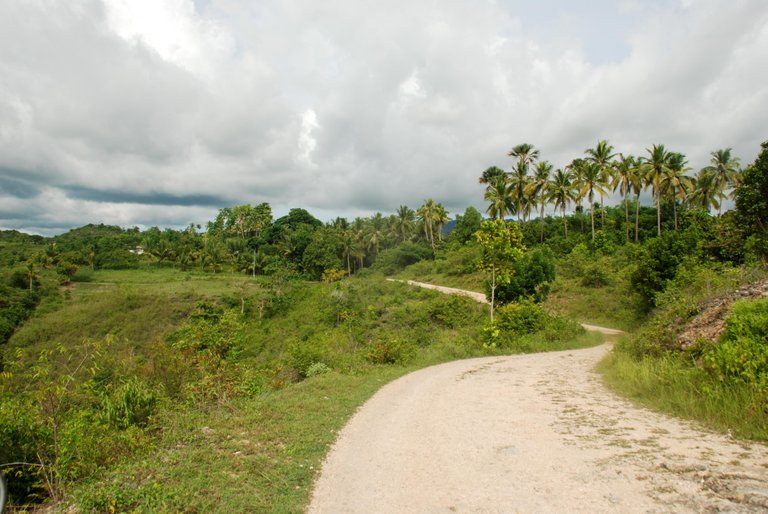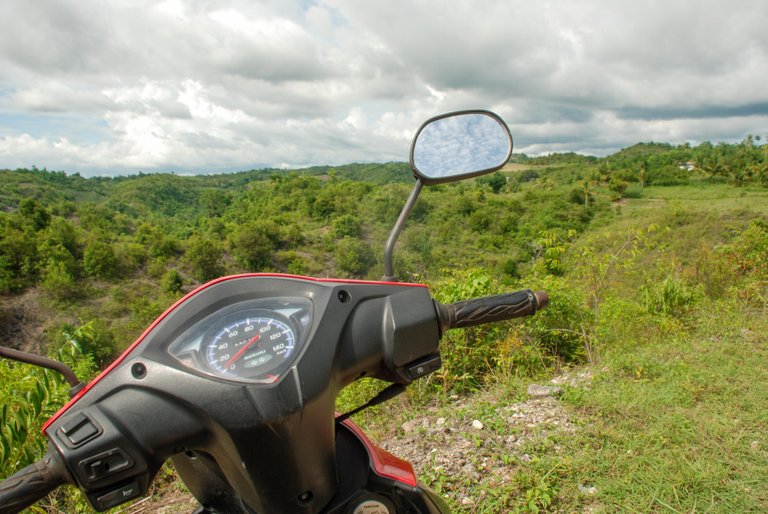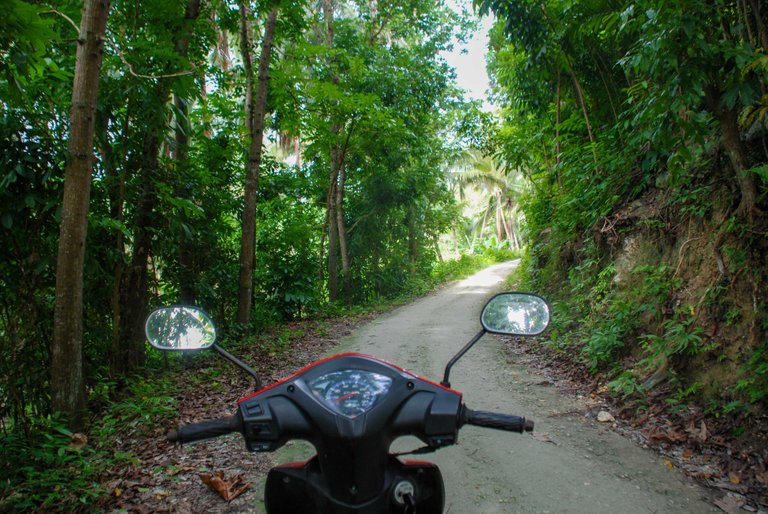 In the next pictures, you can see that it's a bit hard to differentiate between the sky/clouds and the island of Negros or the sea. As usual, it would appear that the people of Negros were getting wet.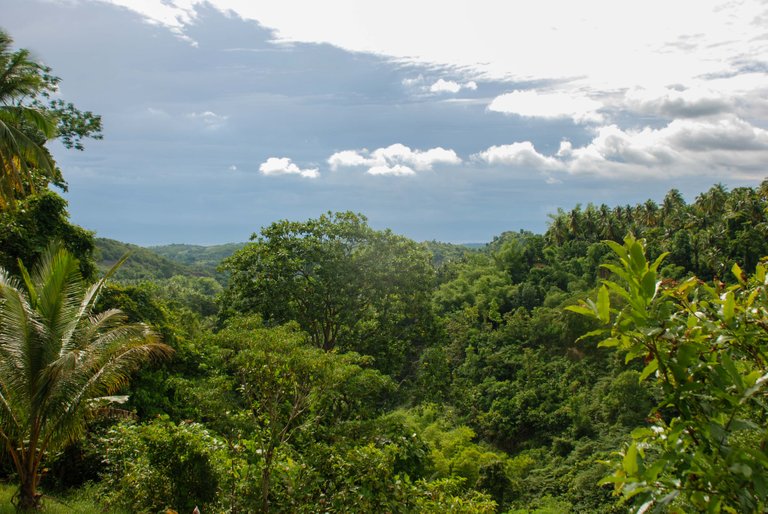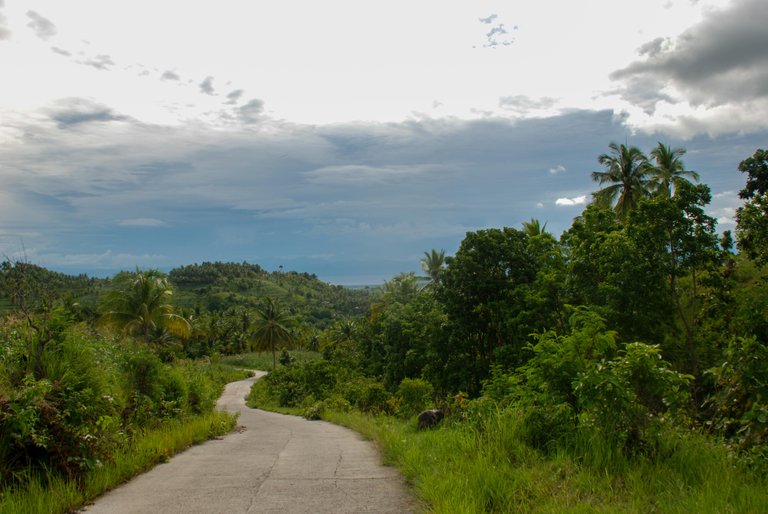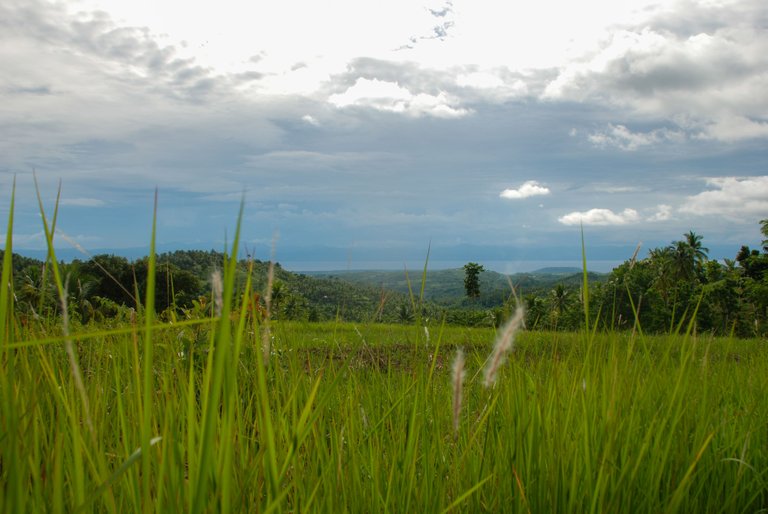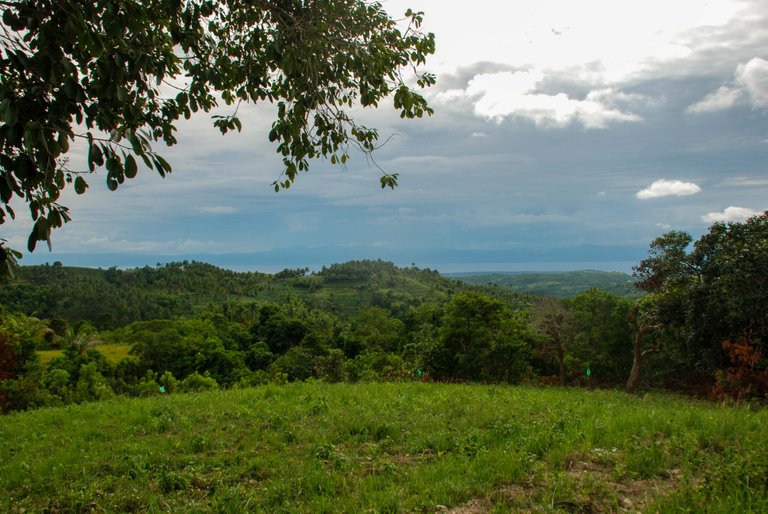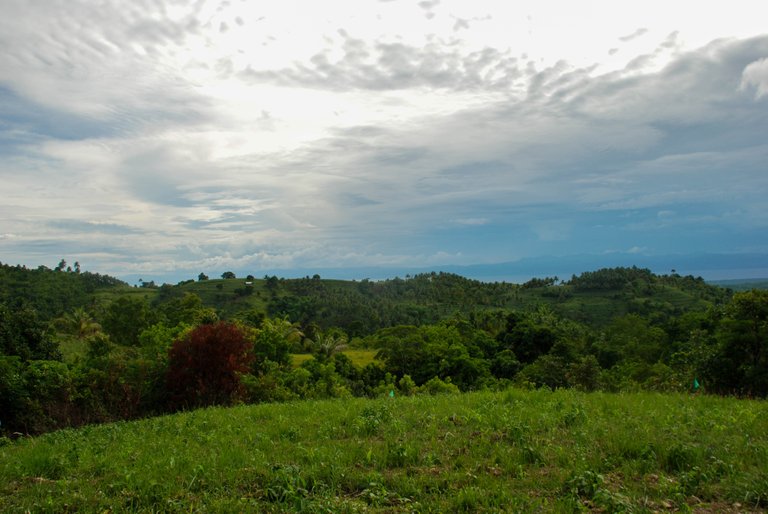 I was happy whenever the rocky path would turn to a nice concrete road, but unfortunately, it wouldn't last long.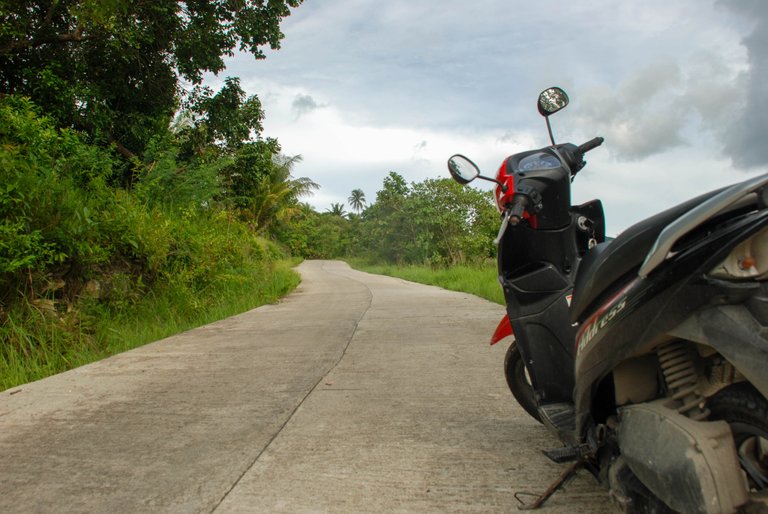 Some more great views of the Moalboal Peninsula and the tiny Pescador Island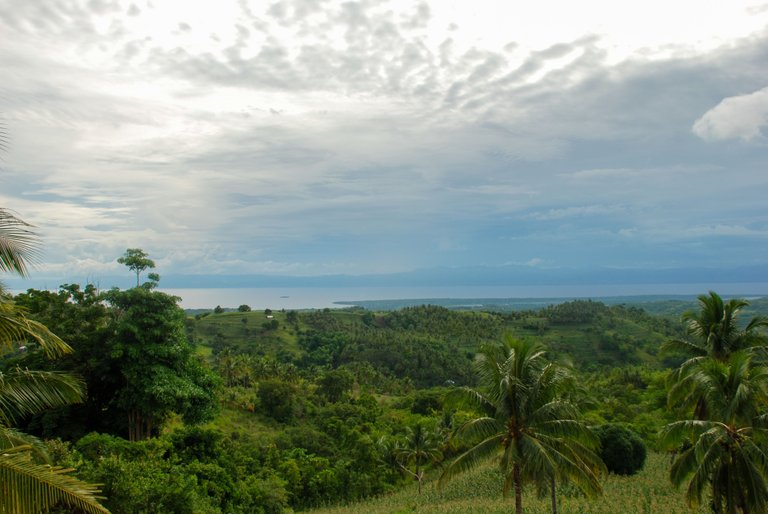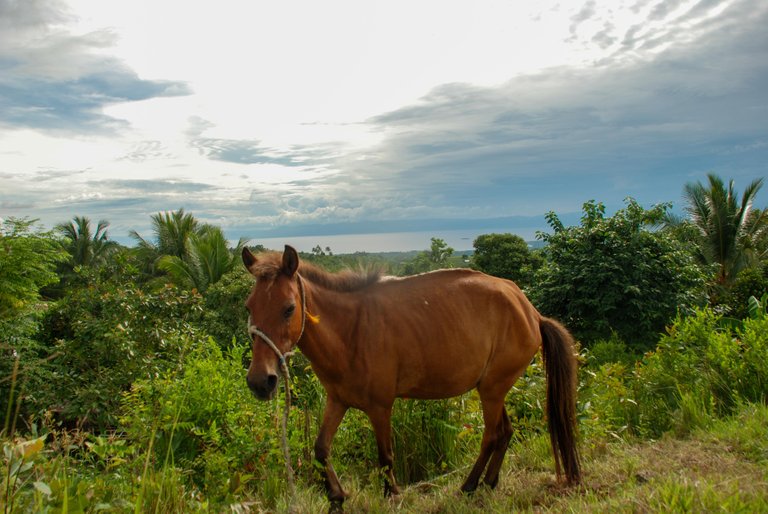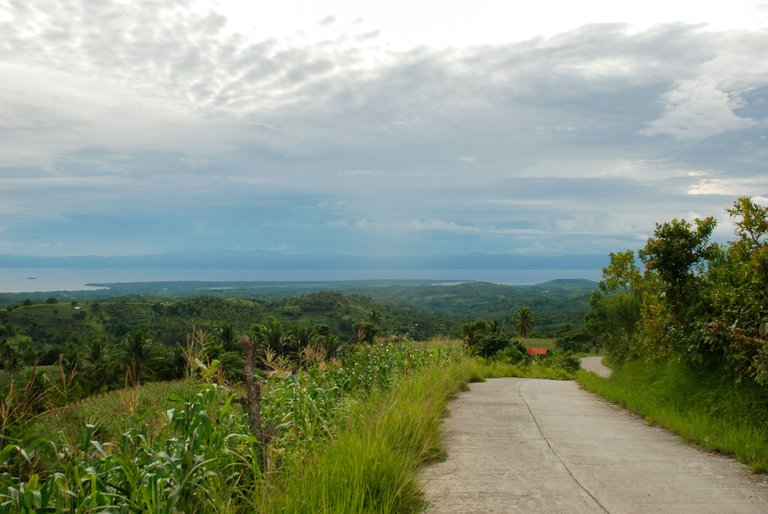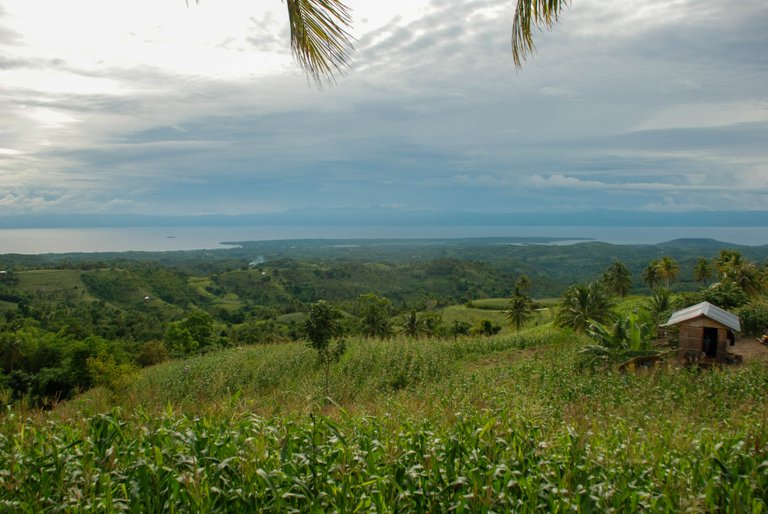 It may not be obvious but these are corn plantations. The farmers around the area manage to grow them in very unexpected area such as hard slopes and rocky beds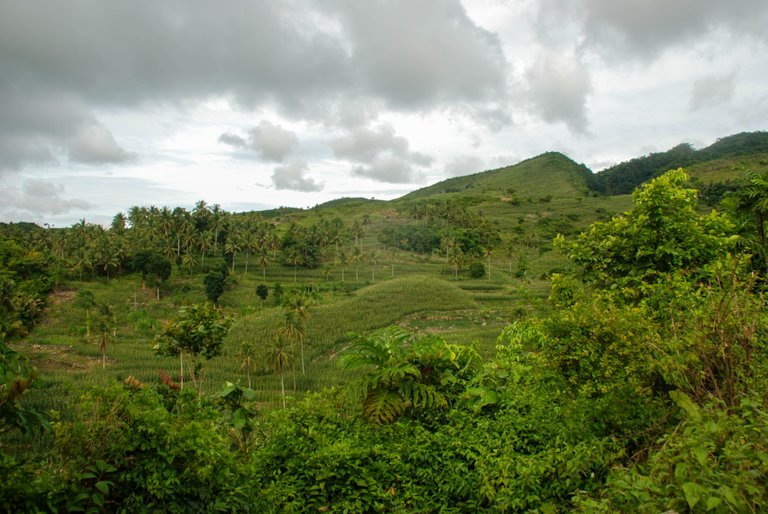 Along the way, I came across a group playing basketball. Did you notice how they play wearing tsinelas (flip flops)?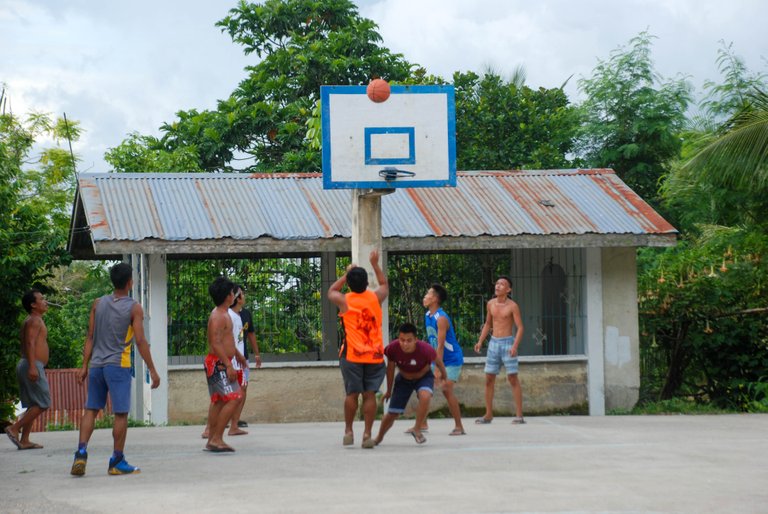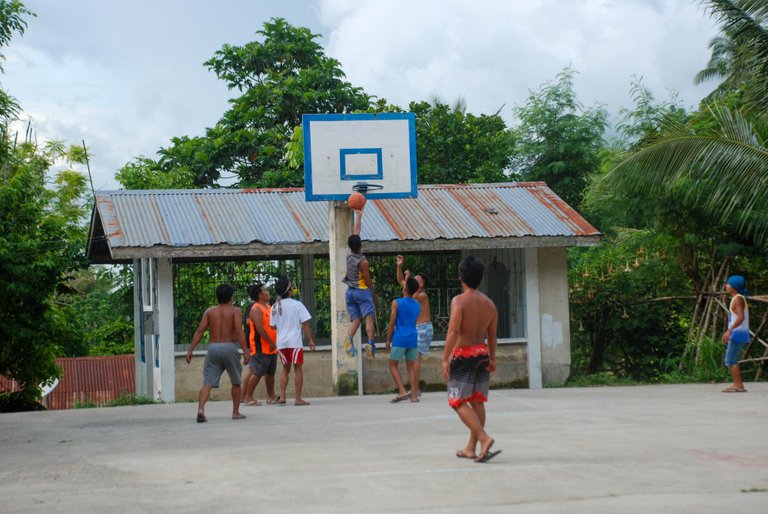 Rain was on the horizon but luckily for me it wasn't coming my way.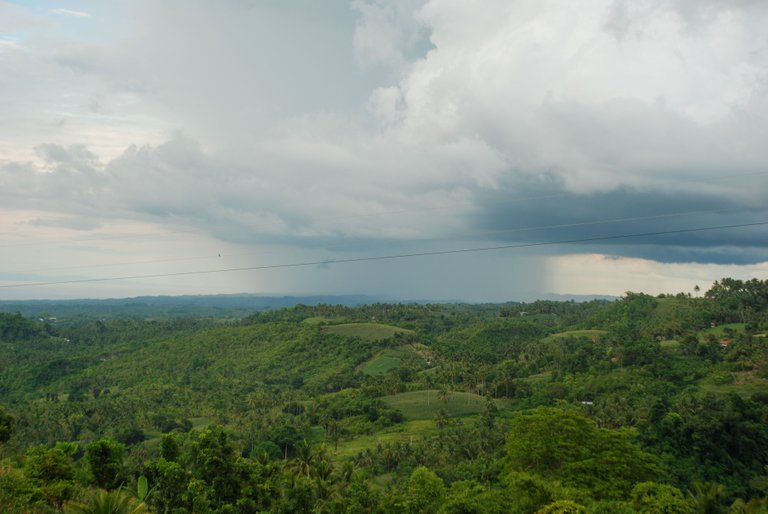 A clearer shot of the Island of Negros in the background and rice fields in the foreground. The same rice fields in the next pictures.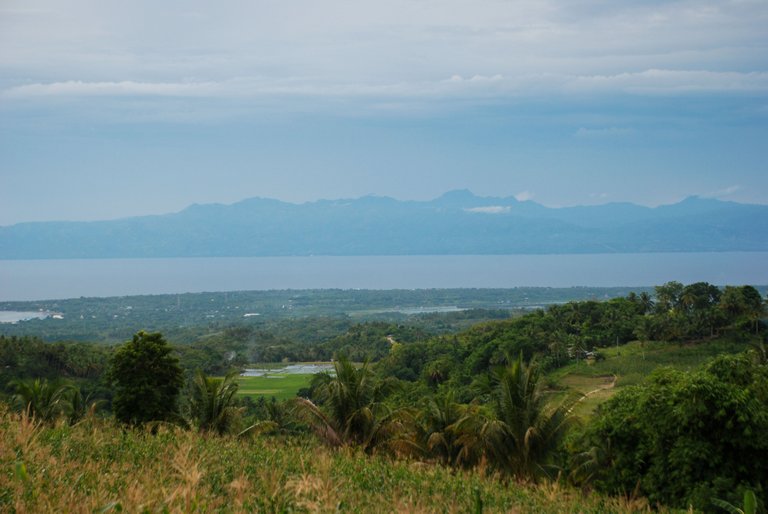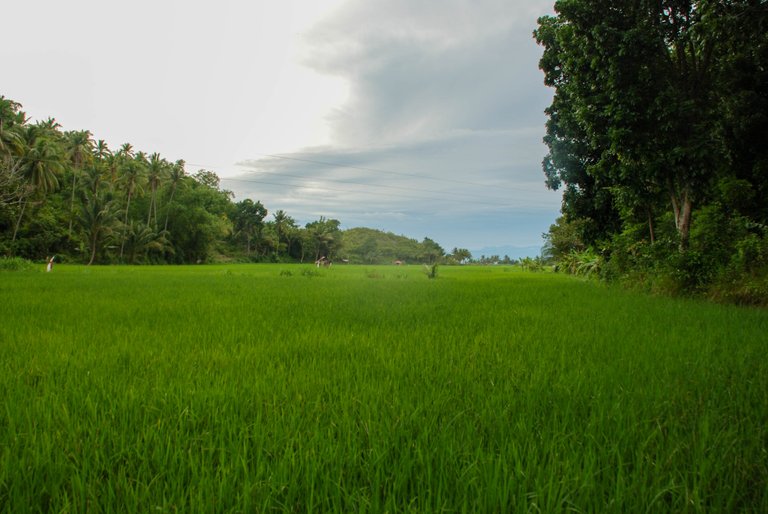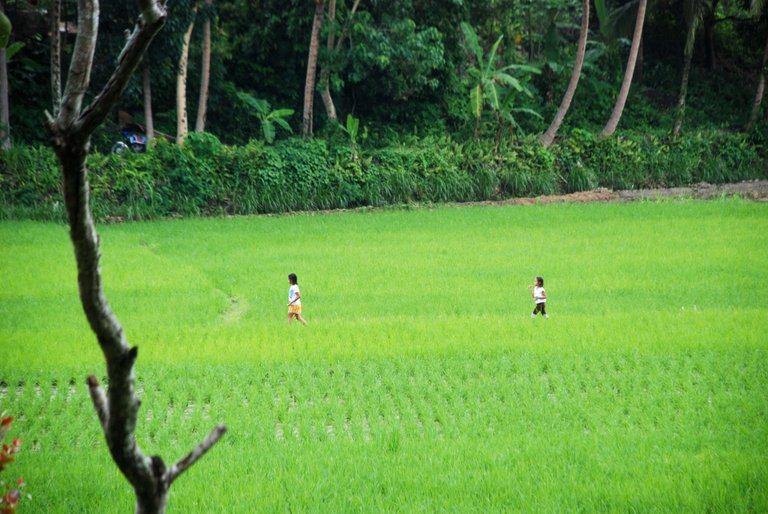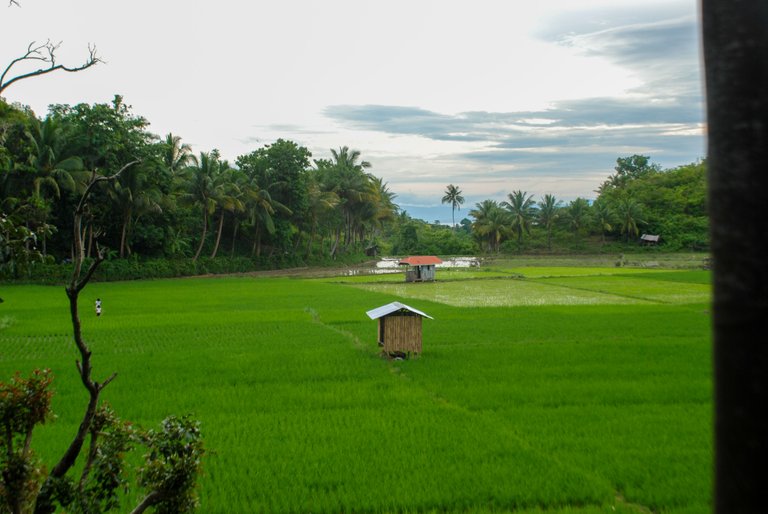 The whole ride took me about 2 hours and half and thankfully, it didn't rain. I stopped every now and then for pictures and to enjoy the scenery. It was great and I will definitely do it again and discover other roads/paths.