Hola queridos lectores, curadores y comunidad en general, hoy les comparto ene esta publicación un pequeño escape que nos dimos el fin de semana.
Hello dear readers, curators and the community in general, today I share with you in this publication a little escape that we gave each other over the weekend.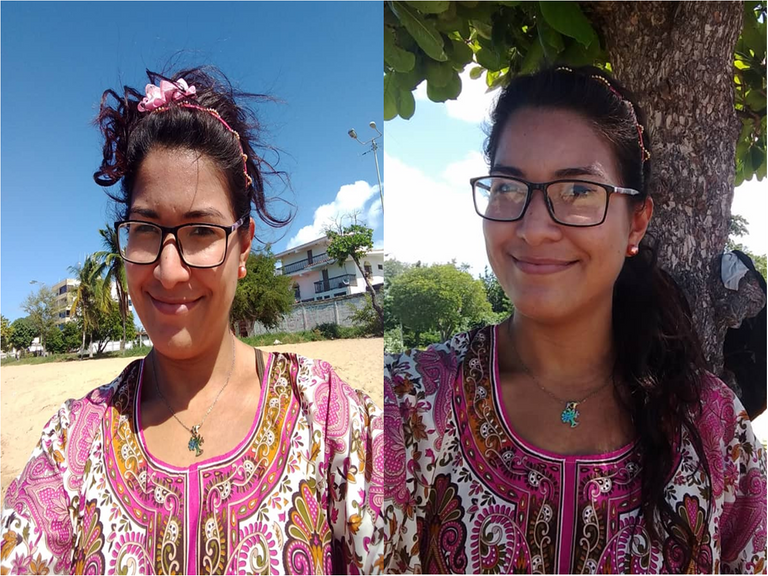 Luego de tanto tiempo de cuarentena radical y de muchas restricciones para poder salir decidimos darnos un poco de tiempo para visitar el mar e ir a la playa. Es que con todas las cosas que están pasando en el mundo una aprende a valorar las cosas simples de la vida, como una pequeña y rápida visita al mar.
Desde donde vivimos al lugar recorrimos como 10 minutos en el auto, ya que como vivo en un estado costero, el mar se encuentra fácilmente. El tiempo que pasamos disfrutando fueron solo como 20 minutos para tampoco abusar de estar afuera. Lo cierto es que estaba muy vacía la playa, las personas mas cercanas a nosotros estaban a mas de 10 o 20 metros, no lo se con exactitud.
Lo bueno que nos dimos cuenta es que el mar estaba a una temperatura bastante agradable y sin rastros de desechos o basura, lo que afirma que esta cuarentena ha favorecido mucho a la naturaleza.
After so much time of radical quarantine and many restrictions to be able to leave, we decided to give ourselves a little time to visit the sea and go to the beach. It is that with all the things that are happening in the world, one learns to value the simple things in life, like a small and quick visit to the sea.
From where we live to the place we traveled about 10 minutes in the car, since as I live in a coastal state, the sea is easily found. The time we spent enjoying it was only about 20 minutes so that we did not abuse being outside. The truth is that the beach was very empty, the people closest to us were more than 10 or 20 meters away, I don't know exactly.
The good thing we realized is that the sea was at a fairly pleasant temperature and without traces of waste or garbage, which affirms that this quarantine has greatly favored nature.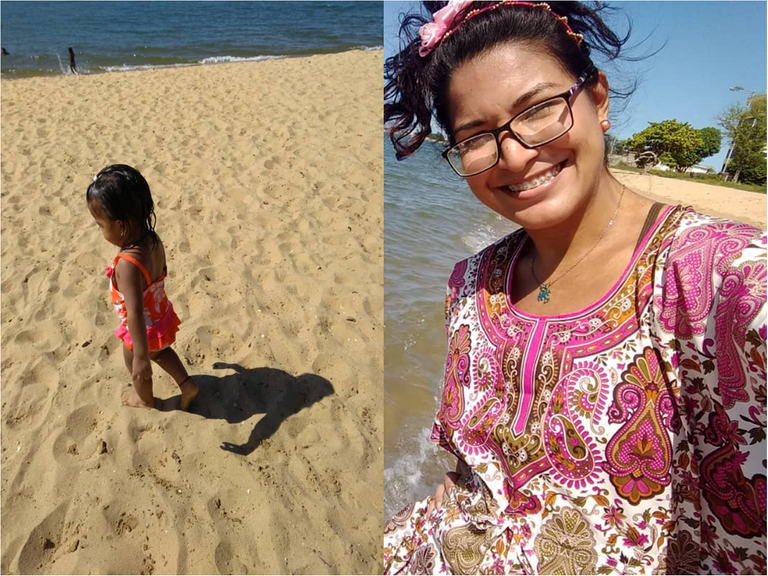 Normalmente en temporadas en estas playas prácticamente no se puede caminar de la cantidad de gente que visita estos espacios pero se ha visto bastante que han acatado el llamado a quedarse en casa y protegerse. Nosotros en realidad rompimos un poco las reglas pero estamos muy seguros de que valió la pena debido a lo sabrosas que estaban esas aguas.
Solo fue poco tiempo pero pareció una eternidad. De vez en cuando es bueno alejarse un poco de todo lo que esta pasando e ir a despejar la mente al mar. Porque como dice en mi país, EN EL MAR LA VIDA ES MAS SABROSA, y así lo fue, la verdad es que estoy muy agradecida con esta pequeña salida que me recordó que a pesar de todo siempre debemos tener un momento para darnos un buen gusto, y para eso no hace falta lujos ni muchos gastos, porque solo con estar en el lugar y con grandes personas se disfruta un momento grandioso.
Normally in seasons on these beaches you can hardly walk from the number of people who visit these spaces but it has been seen enough that they have complied with the call to stay at home and protect themselves. We actually broke the rules a bit, but we're pretty sure it was worth it because of how tasty those waters were.
It was only a short time but it seemed like an eternity. From time to time it is good to get away a little from everything that is happening and go to clear your mind at the sea. Because as it says in my country, IN THE SEA LIFE IS MORE TASTY, and so it was, the truth is that I am very grateful for this little outing that reminded me that despite everything we must always have a moment to give ourselves a good taste , and for that you don't need luxuries or many expenses, because just being in the place and with great people you can enjoy a great moment.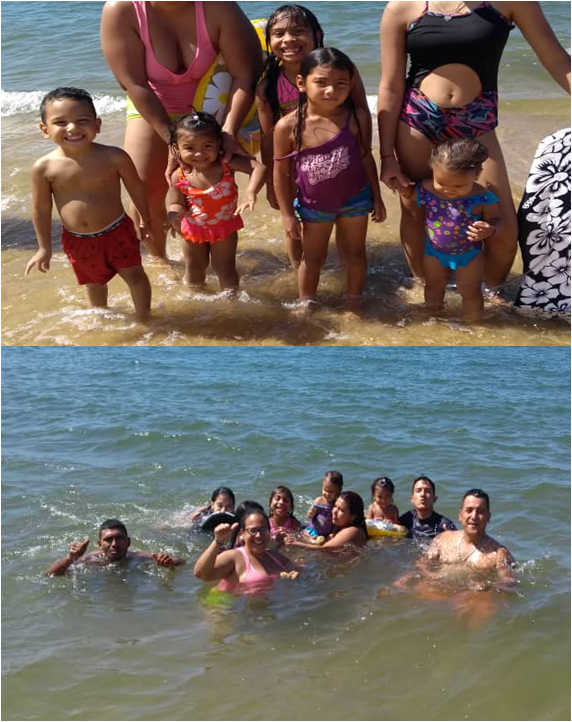 UN BUEN MOMENTO COMPARTIDO EN FAMILIA QUE PIENSO QUE NOS MERECÍAMOS, AUNQUE ROMPIMOS UN POCO LAS REGLAS NO ME ARREPIENTO PORQUE LA PASAMOS GENIAL.

A GOOD MOMENT SHARED IN THE FAMILY THAT I THINK WE DESERVED, EVEN THOUGH WE BREAK THE RULES A LITTLE I DO NOT REPENT BECAUSE WE HAVE A GREAT TIME.


TODAS LAS IMÁGENES PRESENTADAS EN ESTA PUBLICACIÓN SON DE MI AUTORIA, TOMADAS CON MI TELÉFONO YEZZ MAX PLUS.
Traducido por GOOGLE TRADUCTOR