Hi everyone, on this occasion I will not show you any flower types here, but vegetables. This plant is an eggplant type vegetable, but this type of eggplant is smaller than the usual eggplant, and its size is different, which is smaller than the size of ordinary eggplant. Here are the photos.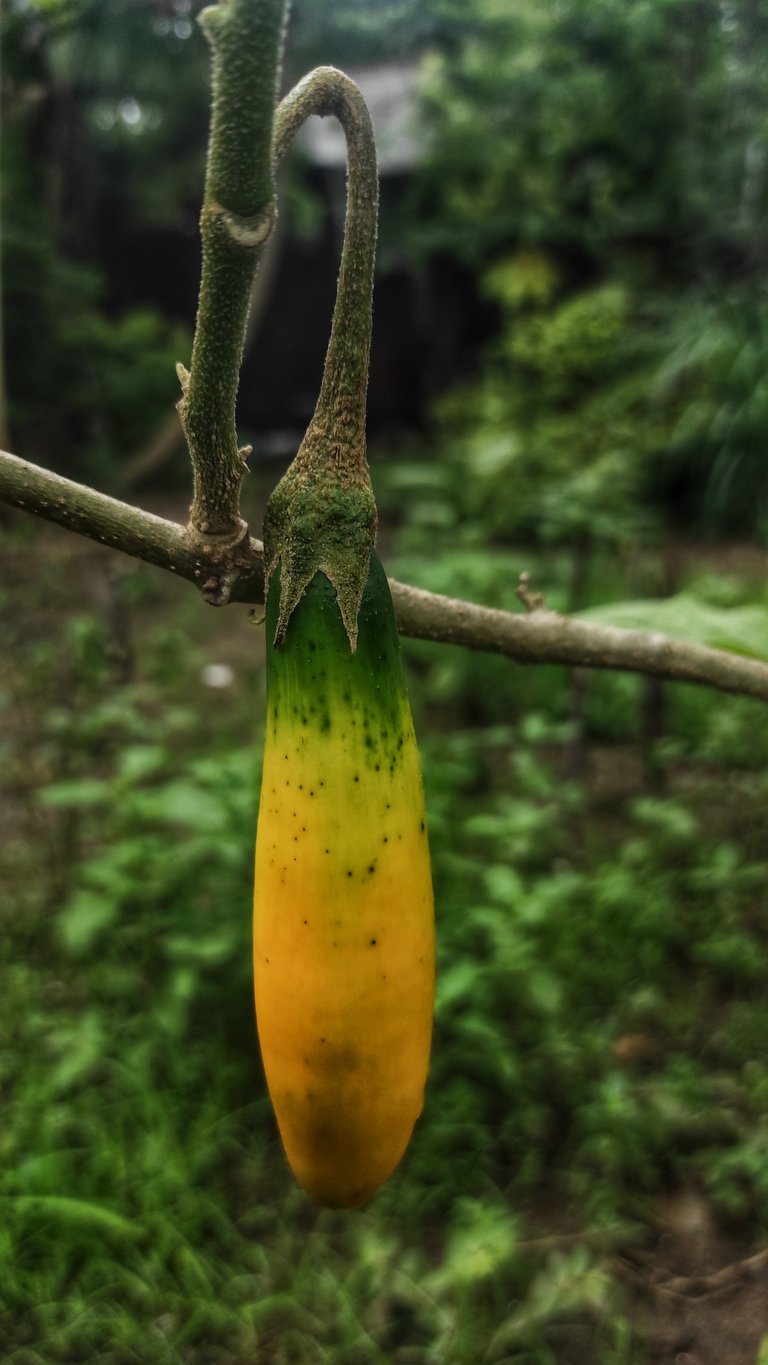 ---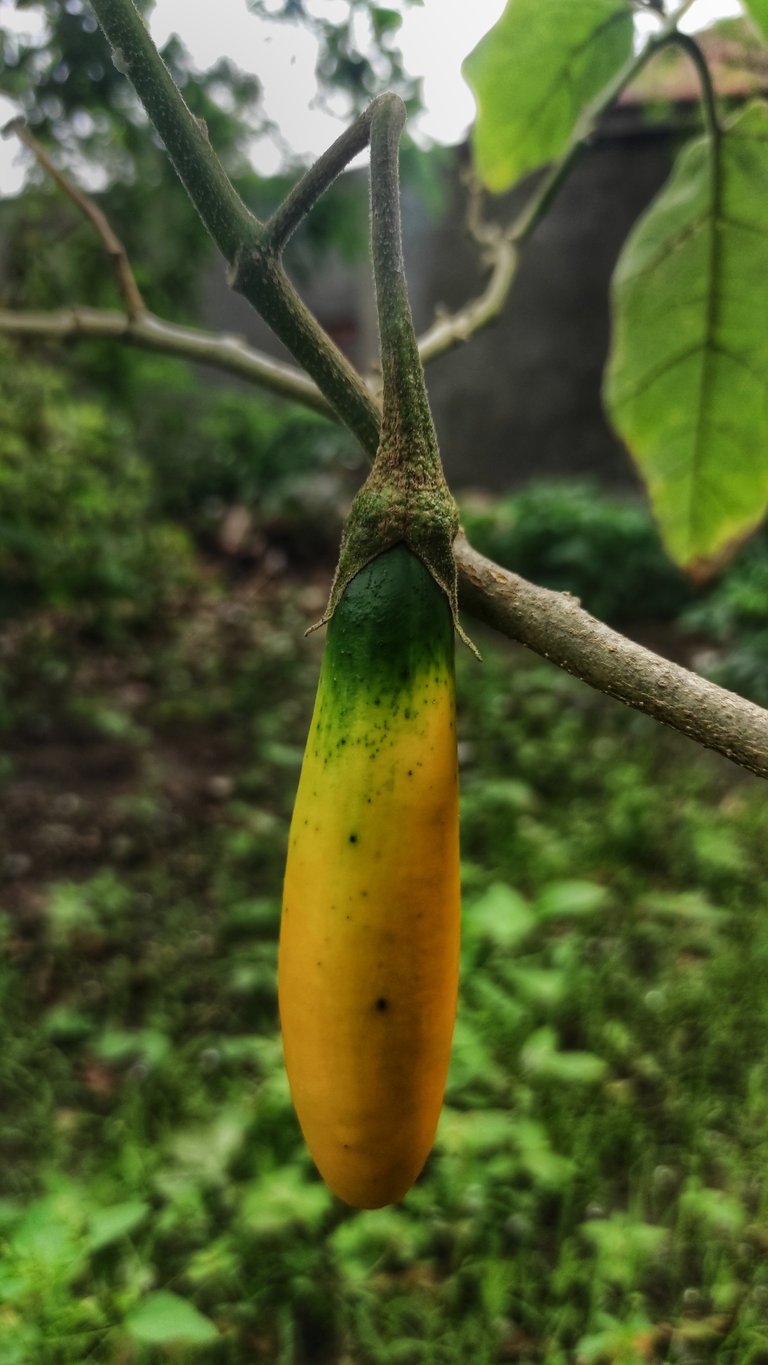 ---
** Knowing the plant **
This eggplant in Latin is called Solanum Indicum. In Indonesia this eggplant is called yellow eggplant, but in each province the name of this eggplant is different. For example In Aceh, for example, the Acehnese people named the purple eggplant "boh trueng" and for yellow eggplant "boh trueng Aceh". And for the eggplant which is smaller and has a round shape it is called "boh trueng cawing".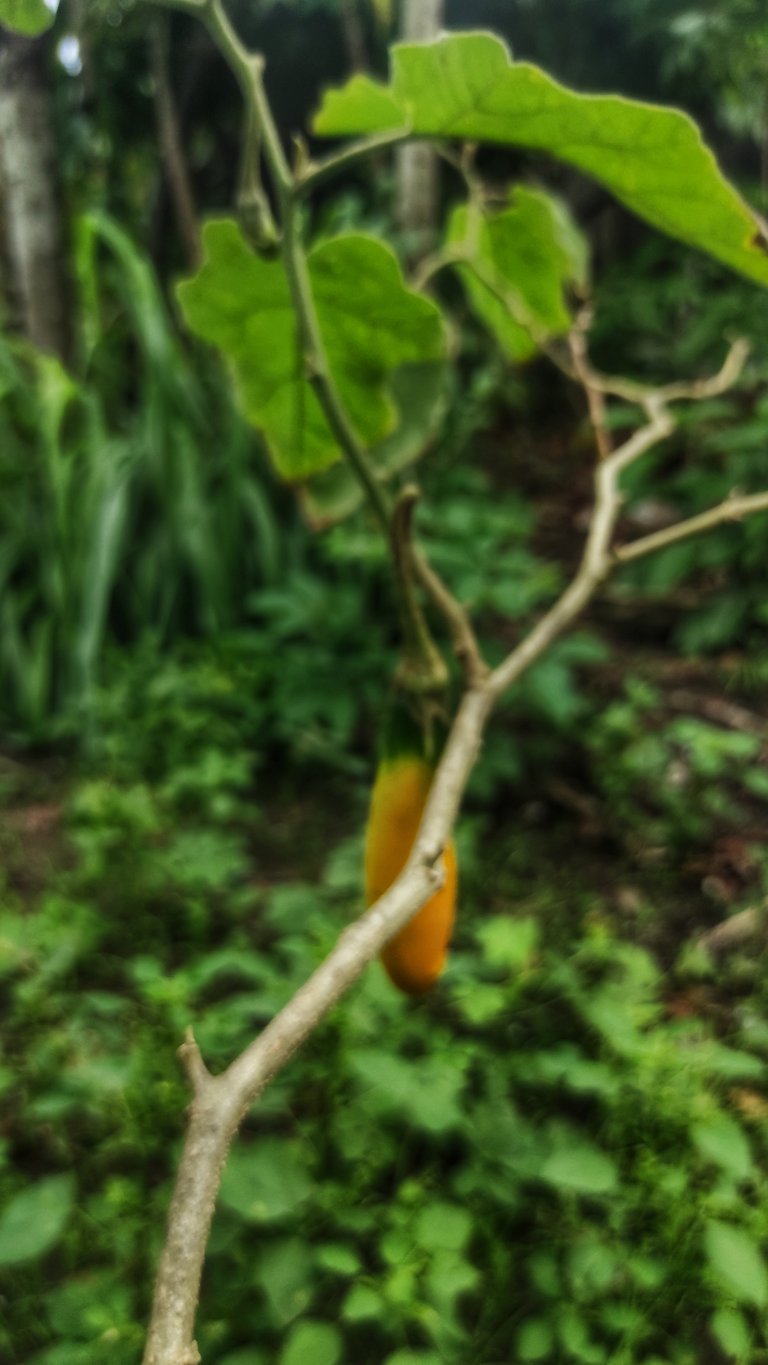 ---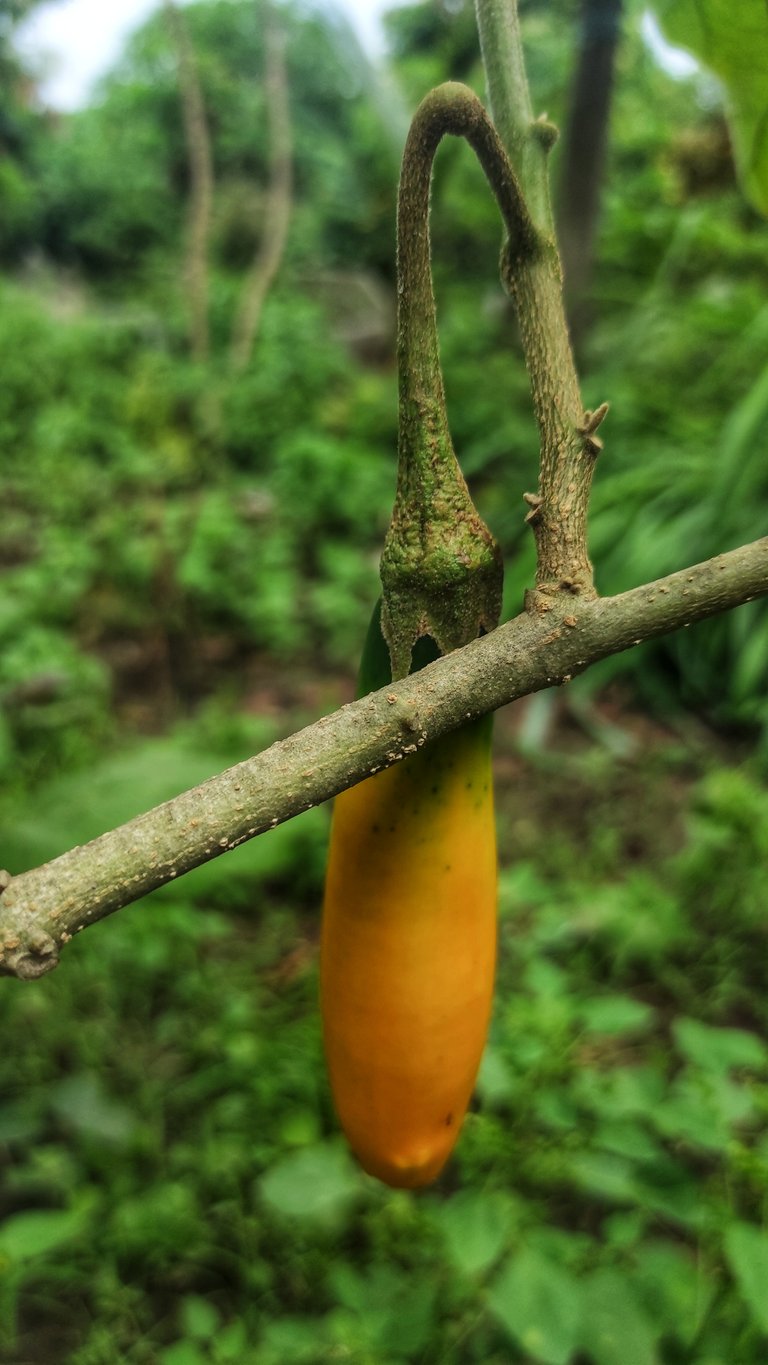 ---
** Plant Morphology **
When the eggplant fruit is young, it is green like regular eggplant, but when the eggplant is ripe the fruit will turn yellow. Usually people eat them and cook them when they are young, this is because when the fruit is old the texture becomes harder and changes the taste of this fruit.
I planted this yellow eggplant from scratch. I planted them in the garden behind my house. By watering regularly every day this plant can thrive, but I still sow the seeds to make it more secure at harvest time.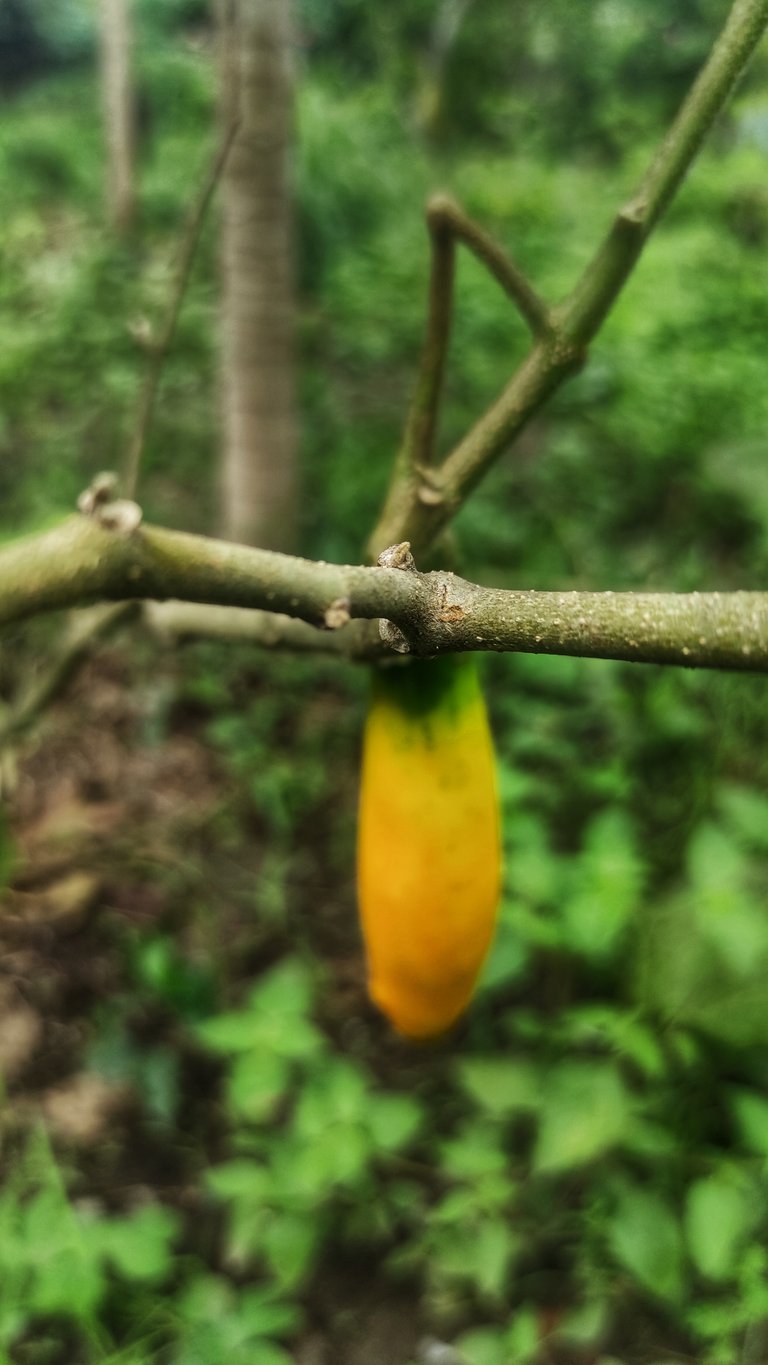 ---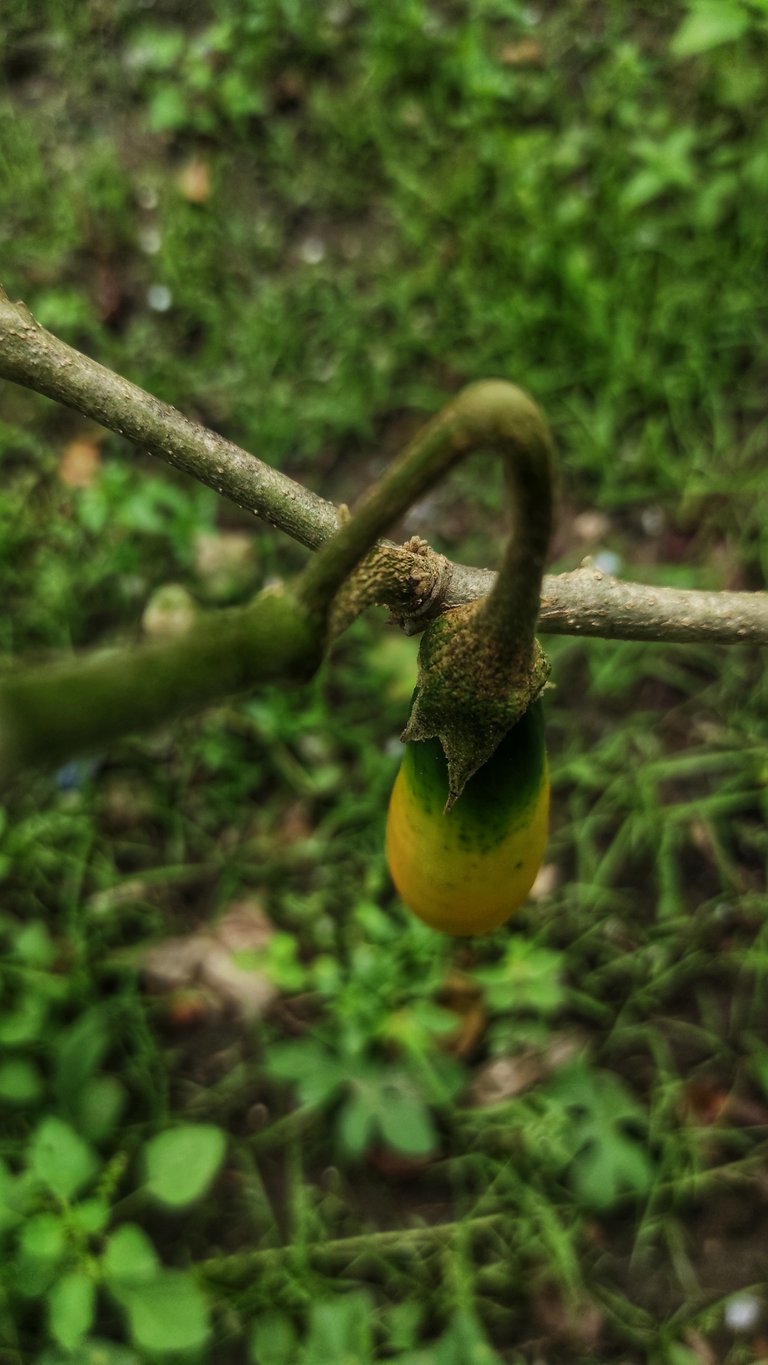 ---
the photos taking by : xiomi redmi not 9 pro
target of photos : yellow eggplant
Location : Aceh, Indonesia
Edited on : snapseed
THANKS FOR VISITING MY BLOG💕
REGARD ME,