I don't think there's any need for me to tell you that blockchain has come to stay.
Do you still need to be convinced in 2020? Well, if you still need convincing I can only say this for you pal, you are going to miss the train if you don't gear up.
From being a medium for money transfer, the basic idea that forms blockchain tech has enabled it to be far more capable of providing technical solutions to people in the value chain.
Blockchain technology will probably disrupt the modus operandi in some industries in years to come, not to say that it hasn't done that already but there are indicators that it there's most probably more to come ranging from the financial sector down to the health sector.
I will be doing an analysis of three real life use cases of blockchain technology in this post and the problems they are poised to solve.
We are going to be doing a review of three different products that use blockchain technology to service its customers, I will discuss as much information as I could find on the projects I list.
Well, here goes nothing
Mediachain
Mediachain aims to establish a connection between creators of creative content and their various works being duplicated and distributed all over the internet.
The overall vision of the startup and accompanying platforms is to create a form of attribution for the works created by artistes all over the world.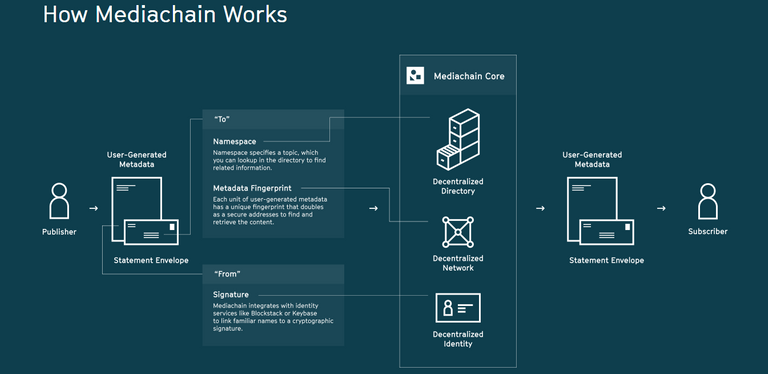 Mediachain was acquired by Spotify very recently and prior to the acquisition they have previously worked on media based technologies such as a cryptocurrency that rewards creatives for their work and a host of others.
Voatz
Voatz is the blockchain based mobile voting app that was adopted for use in the last US elections across the country.
Voatz allows its users to submit votes anonymously from any location and also provides forms of verification in order to determine that the votes were counted.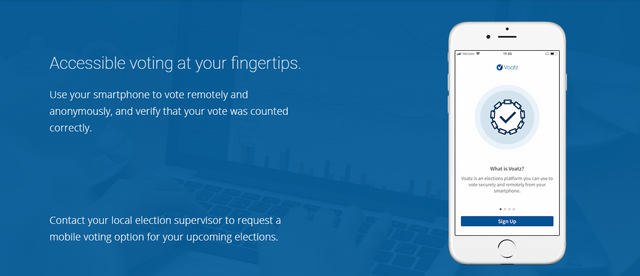 Though far from being a perfect product due to concerns that were raised about potential vulnerabilities in the app during the last US elections, the mere presence of the app and its adoption goes a long way to indicate that blockchain can provide solutions that are suited for electoral processes.
We can only expect that in the future, better attempts are made to eliminate any form of backdoor that could be exploited, but this first use by the US government officials has definitely set the ball rolling.
ShipChain
ShipChain is using the perks offered by blockchain technology to manage the shipping process of materials and goods in an end to end manner.
This means that, Shipchain aims to manage every aspect of shipping by using blockchain technology to track orders until they get to the delivery destination.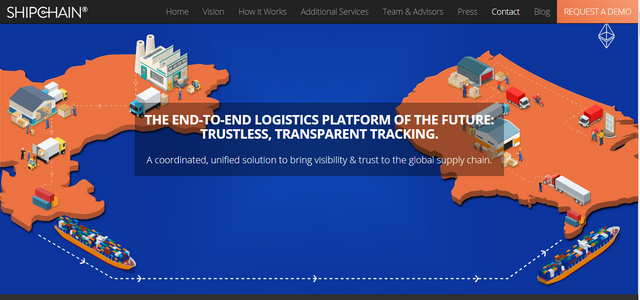 Shipchain uses the Ethereum blockchian smart contracts to achieve its aims.
When the goods are delivered to their desired destination the smart contract will be completed and the recored will be saved on a blockchain.
ShipChain has its own ERC-20 based SHIP token which users can use to pay for freight shipments and to gain access to ShipChain services.
The potential applications of blockchain technology far exceeds fintech as most people have come to believe, there are numerous ways in which blockchain could be useful to us, we only have to get creative and innovate.